Choosing the right type of hosting is not an easy task. Not only do you have hundreds of hosting companies to choose from but there are also different types of hosting to consider.
To help you avoid the overwhelm, we've put together this article that explains different types of hosting and offers tips that will help you decide which hosting is right for your website.
Six Web Hosting Types
There are six different types of web hosting to choose from. Let's take a look at each one and cover the pros and cons of each.
Shared Hosting
With a shared hosting plan, your website will be hosted on a server alongside many other websites and share server resources including memory and disk space with those other websites.
Pros include:
Affordable pricing
Often includes a free domain as a bonus
Cons of shared hosting include:
Performance of your site depends on the other sites using the same server
With an increase in the number of online threats, it is possible for your site to be compromised if another website on the same server is compromised or if the server itself is the main target of an attack
Shared hosting is suitable for personal sites and small businesses that are just starting out.
Virtual Private Server (VPS)
Virtual private servers use one physical server that acts like multiple servers. The resources are shared between each instance, however, each instance has a dedicated portion of those resources.

Advantages of VPS:
More flexibility and better performance than the shared hosting
Price is still affordable due to several sites sharing the same server
Disadvantages of VPS:
Your site is still affected by other websites on the same server
You don't have complete control over the entire server, only your instance
VPS is best-suited for websites that are growing in popularity and need better performance without the high cost of a dedicated server.
Cloud Hosting
Cloud hosting uses multiple individual servers that work together as one large server.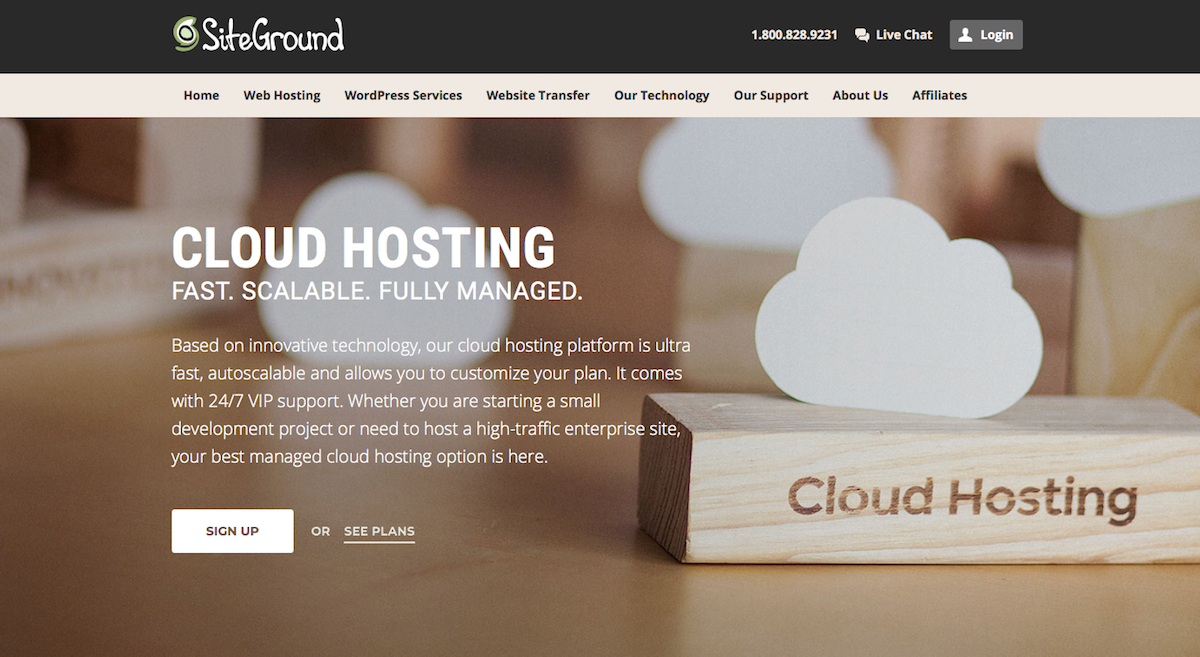 It has a couple of advantages:
As your website starts to get more visitors, you can request more hardware resources to adjust the available disk space, CPU usage, memory, and bandwidth
Since cloud hosting utilizes many servers, if one of them goes down the other servers are still up which means your website won't suffer any downtime as a result
As for disadvantages:
Cloud hosting doesn't include full server access and control.
That said, cloud hosting is a great choice for website owners that want good performance even during high-traffic times without having to deal with technical details.
Dedicated Server Hosting
When you opt for a dedicated server, you are getting an entire physical server for your website, complete control, and the ability to install any application or script you want.

Pros include:
You don't have to worry about other websites impacting yours since all the resources are yours to use
Better security measures which often involve daily and offsite backups and round-the-clock monitoring
On the con side, dedicated server hosting:
Requires a lot of technical knowledge or a dedicated team to handle server management
Has a higher price point than shared, cloud or VPS hosting
This type of hosting is best suited for established businesses that need to implement their own security protocols, store large amounts of data or receive a large volume of daily visits.
Colocation Hosting
Colocation hosting is the most advanced type of hosting where you rent space from a data center of your choosing and provide your own server hardware. The hosting company then provides you with power, cooling, and security measures. Rackspace is an example of a colocation hosting provider.

The obvious advantage of colocation hosting is:
Complete control over your server hardware and software
The disadvantages are:
High price point
You are solely responsible for any software, data storage, backups, and the replacement of hardware
Colocation is recommended for enterprise companies who need significant power and availability along with complete control over their infrastructure.
Managed Hosting
The last type of hosting is managed hosting, which means the hosting company will handle all the technical details that are related to software installation and updates as well as server maintenance. Managed hosting can refer to cloud, VPS, or dedicated hosting but it can also refer to managed WordPress hosting which is becoming more and more common.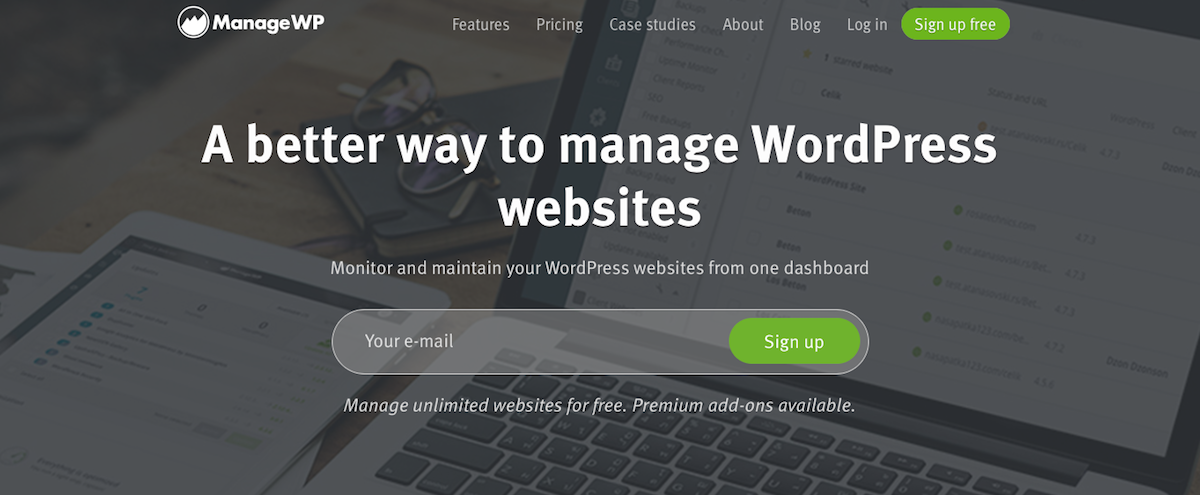 The main advantage of managed hosting is:
Not having to handle technical aspects of site and server management
The disadvantages are:
Managed hosting can get pricey depending on the type of managed hosting you choose
In the case of managed WordPress hosting, the company can limit which plugins you can install
This type of hosting is best suited for website owners that have no desire nor time to deal with the technicalities of owning a website and want reliable performance and uptime.
How to Choose the Right Type of Hosting for Your Site
Here are a few things to consider before making the final choice.
Consider the purpose and the goal of your site – if your site is a simple personal blog then shared hosting will satisfy your needs in terms of space and bandwidth. But if you plan to launch a business website that will need to scale or grow then opting for cloud-based or VPS hosting is a better choice.
Keep in mind your technical expertise – if you know nothing about server maintenance, app, and software installation, then a managed server will suit you better than trying to learn the ropes of server management.
Finally, consider the time and money you can dedicate to your website and server maintenance – If time is an issue, consider a managed hosting plan so you can focus on running your business without worrying about your site. If money is the issue, consider VPS hosting.
Final Thoughts
Choosing the right type of hosting is not a decision that should be rushed. After all, choosing the wrong type of hosting can cause security and performance risks that can negatively impact your brand. Use the tips above to understand which type of hosting would be best suited for your website and to help you make the right decision.
SaveSave