I am happy to announce our newest feature in ManageWP Orion – Slack integration for event notifications. If you ever woke up to 50 SMS notifications about your server crashing and bringing all of the websites down you will appreciate the ability to elegantly send all notifications to your Slack channel.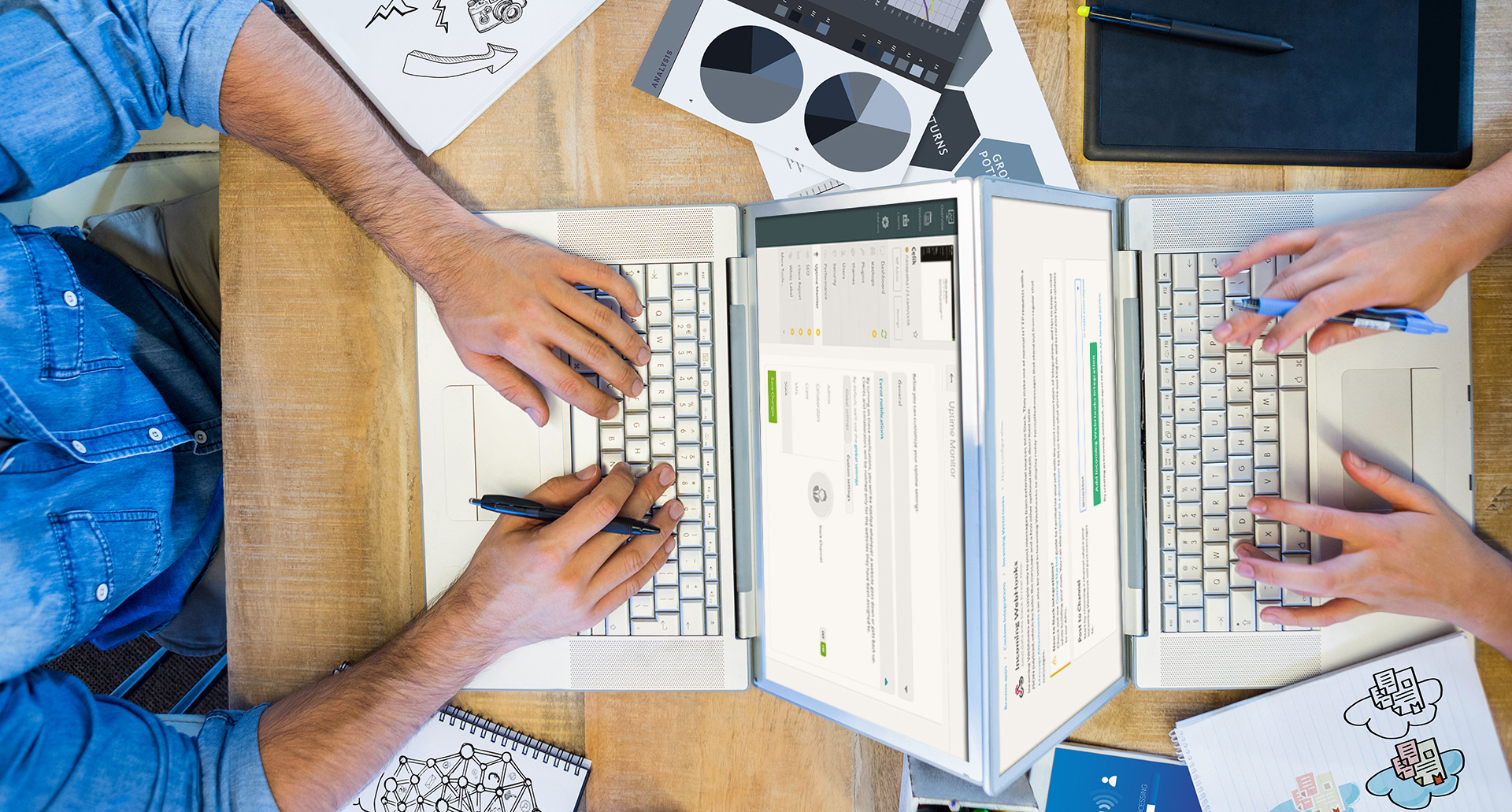 The beauty of having your notifications sent to a Slack channel are multifold. You can decide what members to add to your channel, making sure the right people see the notifications. You can have your dev team checking in on Slack, so that the first person who notices the problem can react on it. It's easy to look at your event notification's history and see what steps you took to solve the problem, after all it's all on Slack. Slack gives you the option of tailor making your audience for event notifications. You can also access Slack on your phone and computer, so it's like killing two birds with one stone.
How It Works
We are using Slack's Incoming WebHooks API to send two types of notifications at this moment: Website up/down messages and Backup failed messages. Our founder, Vladimir Prelovac says, 
This is the first step towards executing the philosophy of Orion platform openness. Full inbound and outbound API is what we are striving for at this moment. Slack is just the beginning of course and in the future we plan to expand this to all other types of messages.
So far we have introduced email and SMS notifications, and now Slack, they are all easy to set up and integrate. We have kept everything in the same place.
How to Turn Slack Integration On
In order to find Slack integration, you need to go to your Settings -> Profile. There you will see the option to add slack, and it will ask you to copy your WebHook and label your Slack channel.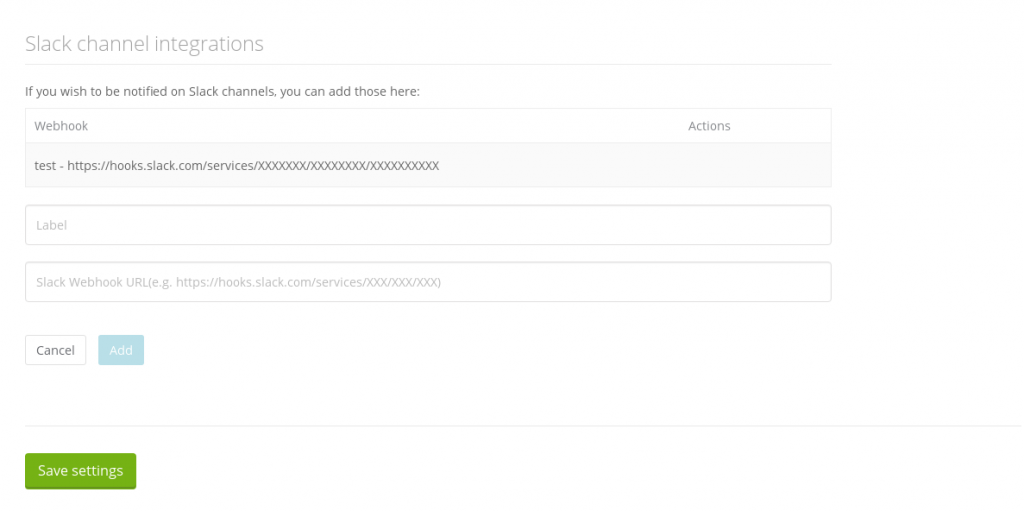 Once you have added your WebHook and integrated Slack, you can now choose on which websites you would like to turn this feature on. While still on your settings for event notifications, you can adjust your global settings. Once you click on the add-on either Uptime or Backups you open a new window where you can turn Slack notifications ON. This now means you have turned Slack notifications on as a global setting.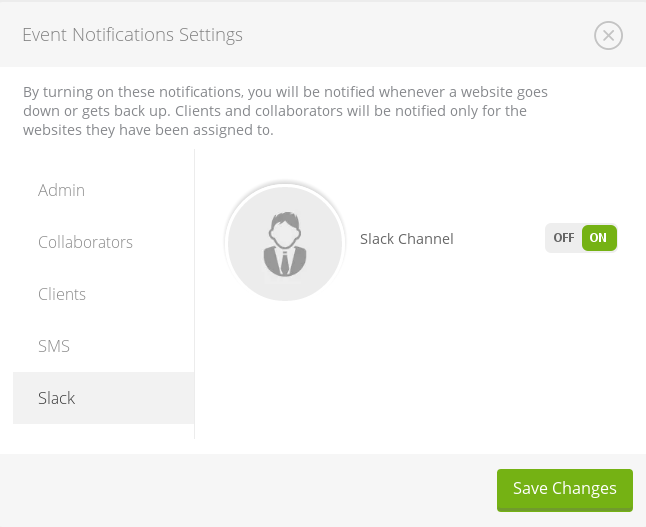 By clicking Save changes, Orion will remember your preferences and your Slack integration has been enabled.
We have also made it possible to access these settings via individual websites. You can select a website you want to enable Slack notifications on. You can do this by selecting the add-on first (Uptime or Backup) while on the individual website setting. There you will come across the same window as above, from where you can turn Slack ON. Please note, there are global and custom settings, if you want your global settings to be enabled just click on them and click save.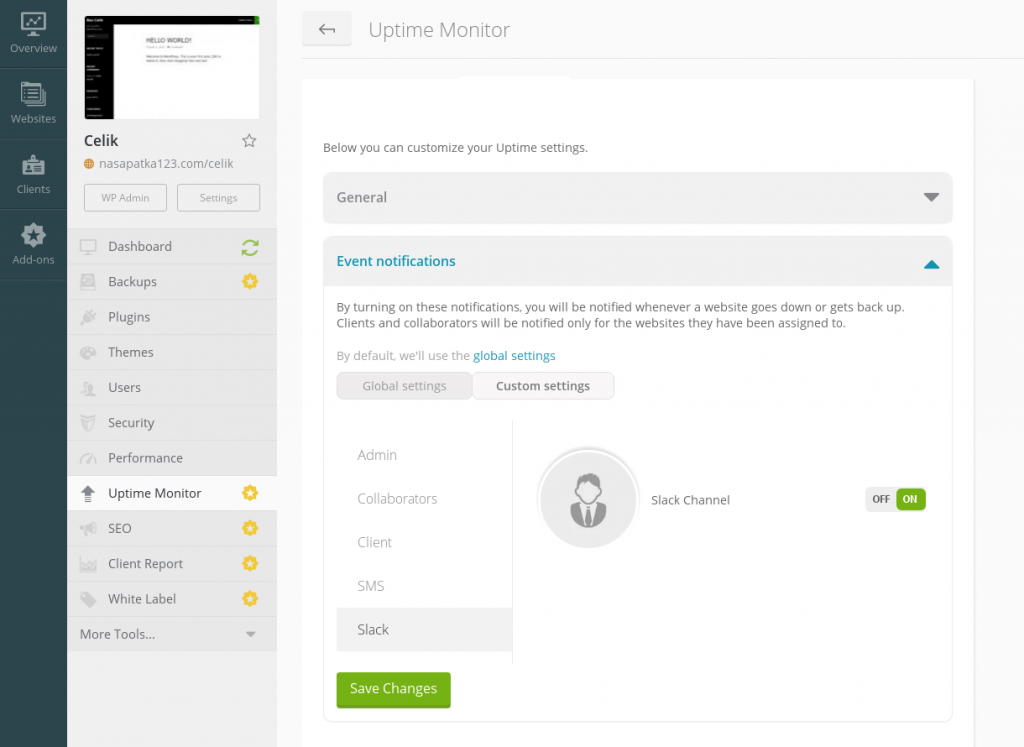 The perk of having global and custom settings is that if you prefer to have all Uptime or Backup notifications be sent to Slack, apart from on one website, you can turn Slack on the global settings and customize settings on the single website you don't need Slack notifications on.
How To Get The Slack WebHook
In case you haven't integrated apps to Slack before or are unsure how to find the Slack WebHook you need in order to set up your Slack notifications, here is a quick guide.
To get started you need to select a Slack channel for your notifications, or create a new one for that purpose. On the channel itself, find the settings wheel and scroll down to add an app or integration. Click here, and Slack will open up in your browser and take you to the apps page.

Once on the apps page, find Incoming WebHooks (or simply click here). Click the Add Configuration button. Use the Webhook URL in your ManageWP dashboard to link these two together, and you're all set.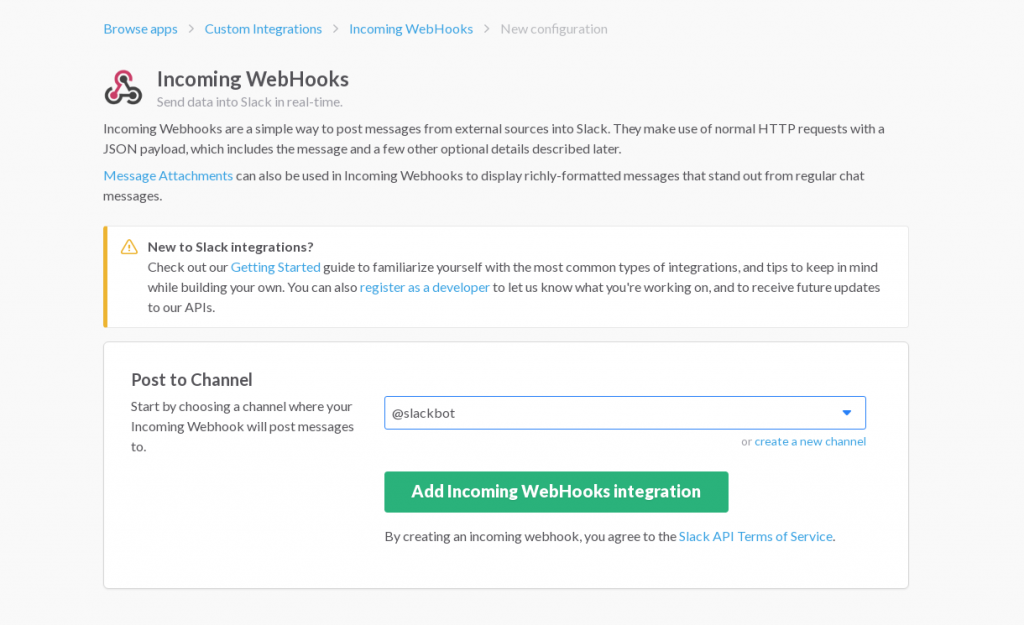 Here is an example of what Slack notifications look like, trust me you can't miss them!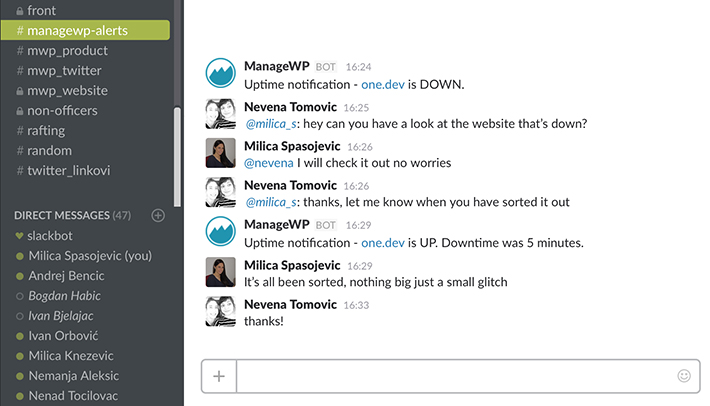 It is just the beginning
Next week we are going a step further and will introduce an even more exciting feature.
We are for the first time opening the Orion API through a proof a concept integration – a Slack command you will be able to use to add a website to ManageWP.
Next week you'd be able to do something like:
/mwp add site.com user password
and even use this API hook outside the Slack to add a website from your own code or app.
Exciting times to be a ManageWP user!
Wrapping Up
Like Vladimir said, we are aiming to make Orion an open platform and to create possibilities for inbound and outbound integrations with your own workflow. This is just the beginning and we are happy to give you a taste of things to come!