What makes a company great?
For me what makes a company great is the people who work there. The key to success lies in that you not only work together, you also bond together in your mission and make it fun. You joke and laugh together as you create products you are proud of. I am Bojana Milosevic, the creative whiz of the Marketing team, and I recognize that laughter and fun on the job can make a difference in the way the job is done. I trust the people I work for, I enjoy the people I work with and I believe the greatness of any company cannot be solely measured by the performance metrics.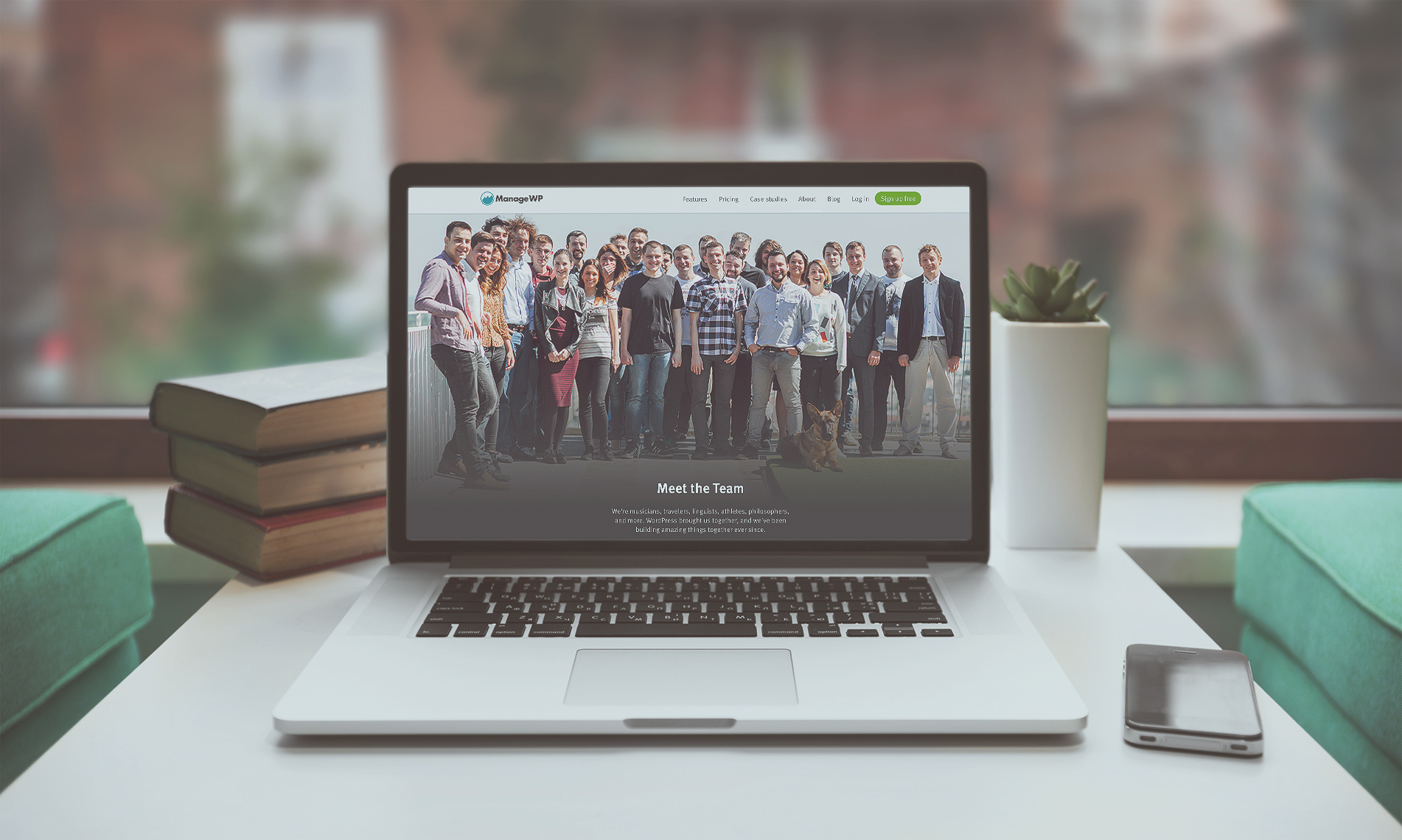 People who fail focus on what they will have to go through; people who succeed focus on what it will feel like at the end

-Tony Robbins
During the years I have been working closely with the ManageWP team and later becoming a part of it I have learned what drives people to make great things, and what attracts talented youth to the company.
My first contact with ManageWP was at an AIESEC organized event "Future leaders forum" held in Belgrade. ManageWP, then product of the company Devana Technologies was making their first attempt at reaching out to student organizations and the community, with unclear expectations as to what may come out. Ivan Bjelajac, then COO of Devana, had a strong goal of building a bridge between academia and the workplace, to give students the missing piece of the puzzle needed to tackle real world business problems, to know how to identify and seize an opportunity.
Not long after, it became my mission, too – to teach young people assertiveness and entrepreneurship, and to create an environment through internships, projects and case studies in which they can practice these new-found skills.
For two years I focused on organizing educational workshops, case study competitions, and numerous lectures on behalf of Devana. I was thrilled to have the opportunity to reach out to dedicated and ambitious people, people who are relentless in their desire to do outstanding work, in a way that benefits the entire community.
Here is what they had to say about Devana.
– "We appreciate a great value of selfless dedication and commitment of employees and management of the Devana Technologies company to the education programs for children and young people." -Ana Milicevic, Senior advisor at Belgrade Chamber of Commerce.
– "Before joining Devana Technologies, I was impressed by the openness of the employees that I had a chance to work with. It looked like a place with high standards for new employees where you can develop yourself and work with amazing people." – Lazar Drazeta, Coordinator at Singidunum University Institute
Employer branding VS employee branding
When I talk about "Employer branding", I am referring to the brand that the employer wants to showcase, how they want to present themselves as a company to the world. What I mean by "Employee branding", is the brand created by the employees that work in the company, think of it as the same difference between paid advertising and organic marketing. The organic growth is slower, it takes time to find the right people and grow your company, but long term it's what we are looking for.
What good is external company branding if the goals and values are not being communicated clearly to the rest of the team?
We didn't want to go down the path of employer branding, the act of imprinting the company's vision upon the employees and motivating them to spread these values to customers and associates. Rigid processes like these work best with machines, not people. The solution was to give people space and a healthy environment to work in, which itself communicates the values the company firmly stands for – doing it any other way would pose a serious contradiction between how we encourage organizations and individuals outside the company and how you get treated on your first day at the office.
It turned out the same approach to building an environment inside the company and empowering students to face new challenges was a complete success.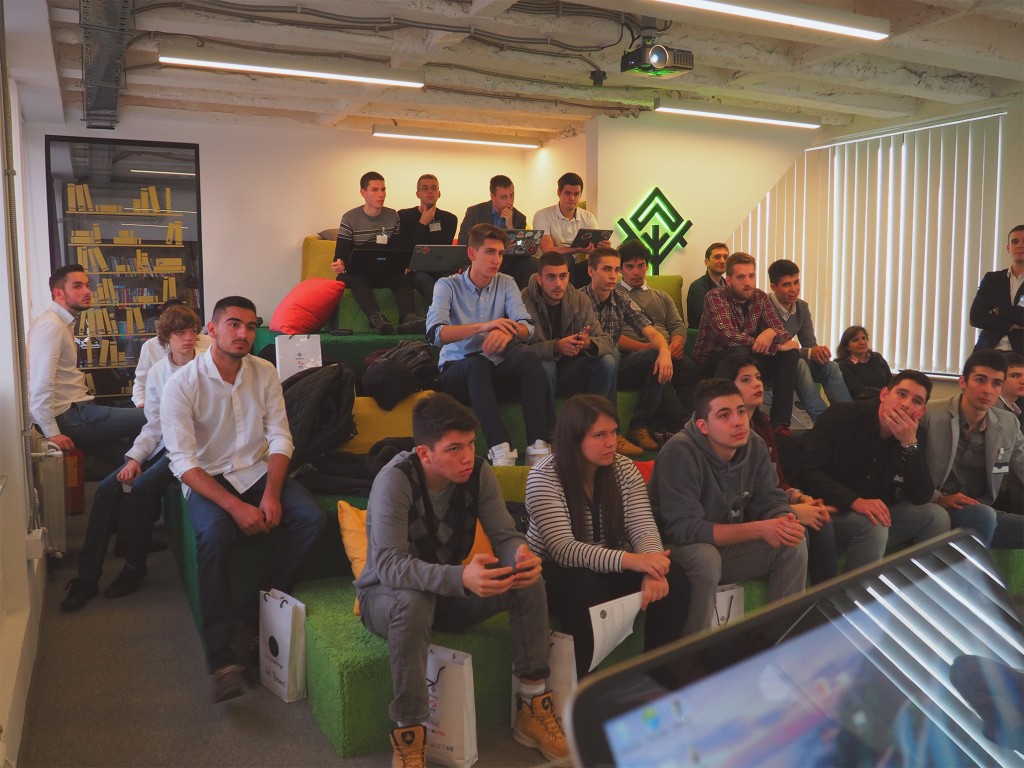 Not only did a lot more of my colleagues start participating in community events such as conferences, WordCamps, workshops, etc. but new initiatives started emerging on their own.
For example, Milan Ivanovic is one of the founders at WPSerbia and a member of WordPress.org General Translation Editors. He lives and breathes WordPress. You can see him at every WordPress Meetup in Serbia and in June he will be at WordCamp Europe as a member of the organizing team.
Aleksandar Savkovic is a member of WordPress.org community, training and polyglots team and he is leading the WP Academy course. Milica Spasojevic, our UI Designer is the co-organizer of UX Belgrade meetup. Miljenko Rebernisak and Lazar Travica, our DevOps guys, are founders of GoTech: DevOps Meetup in Belgrade. This meetup is about learning and sharing information on the DevOps movement – culture, practices, and tools. This is only to name a few, but every team member at ManageWP has gone above and beyond to give back to the community they believe in.
But, whatever brand image you are trying to portray, if employees don't see it and don't believe it, all branding effort will be an empty effort. It gets even trickier with internal events. Internal events are a great way to get the whole company in the same room at the same time. I work on projects that ensure continual learning internally and between employees, I organize and encourage people to hold courses for their team members and try to facilitate a great knowledge exchange.
The GoDaddy acquisition
In September 2016 ManageWP was acquired by GoDaddy, an acquisition that at first frightened the users that it would jeopardize our customer-centric way of doing things, and frightened organizations and other associates that it would no longer be our goal to educate and empower the community.
Today, as a part of GoDaddy, we are proud of going against the stereotype. The company mission we had before as Devana perfectly overlapped with GoDaddy's goal of enabling small businesses and entrepreneurs to make their ventures a success.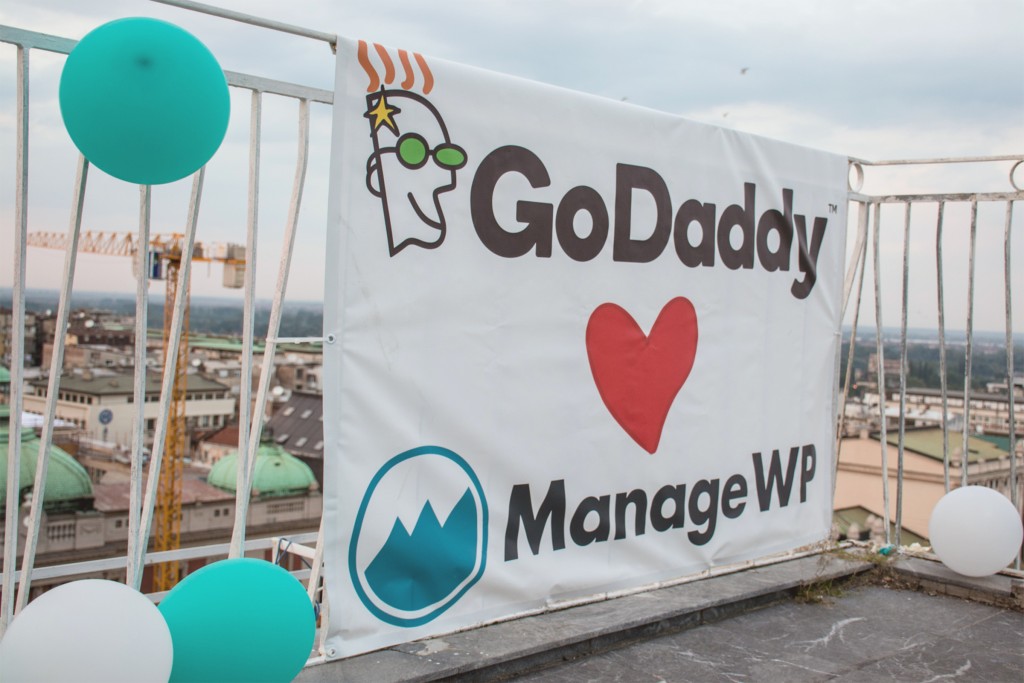 WordPress Academy
Since the acquisition we have established, WordPress Academy, offering people in three cities in Serbia free lectures in WordPress. Giving small business owners the skills needed to manage their online presence, and getting more people interested in WordPress development.
We started WP Academy at the Startit Centar Indjija. The WP Academy courses are designed for WordPress users at a variety of levels. Here is a video that can show you better the atmosphere of one of these courses, and join our instructor, Aleksandar Savkovic on his "Growing WordPress Community" mission.
What lies ahead
As Devana, we wanted to make Serbia a country with a strong entrepreneurial culture, to enable the youth to create, manage and lead. Just like GoDaddy went from being an Arizona-centric company, to being a US company, to now influencing small businesses all around the world – we have shifted our gears but not changed our path.
So like I said at the beginning, for me it's all about the people. I found myself in a company that believes in the same values as me. Blake Irving, CEO of GoDaddy, told us:
For me, as a GoDaddy leader, and for you as employees, it's really the people that matter. I think of it as a big bus. First, you get the right people on the bus, then you get them in the right seats, and finally you all agree on the direction we're going and then we just drive it there. We're all on this trip together and it's important to share that mindset and simply stay on the road you collectively chose, until you have to make a turn and then you do that together too!
I can't wait to attract and share my experience with many more people from around the world, and keep the wheels on the bus going round and round.