When writing the ManageWP release notes for December, I said that I'll be back (with an Austrian accent – and there is a reason for that) to keep you posted about new features and improvements, so here I am. We introduced some new stuff and said some goodbyes, but all in all, it was a great and creative month.
Connection Key – a new way to add websites
In January, we put the emphasis to make ManageWP even more secure and stable for our users.
This is why, in the beginning of this year, you can use a new way of connecting websites to the dashboard – using the connection key. When you activate our Worker plugin, this key will be shown in the plugin's description in the WordPress backend.

It is will also a solution for a situation when, for some reason, we are not able to reach the website remotely, using your credentials. In that case, when you try to add or reconnect the website, you will be prompted for a connection key and voila, the connection to your website will be established.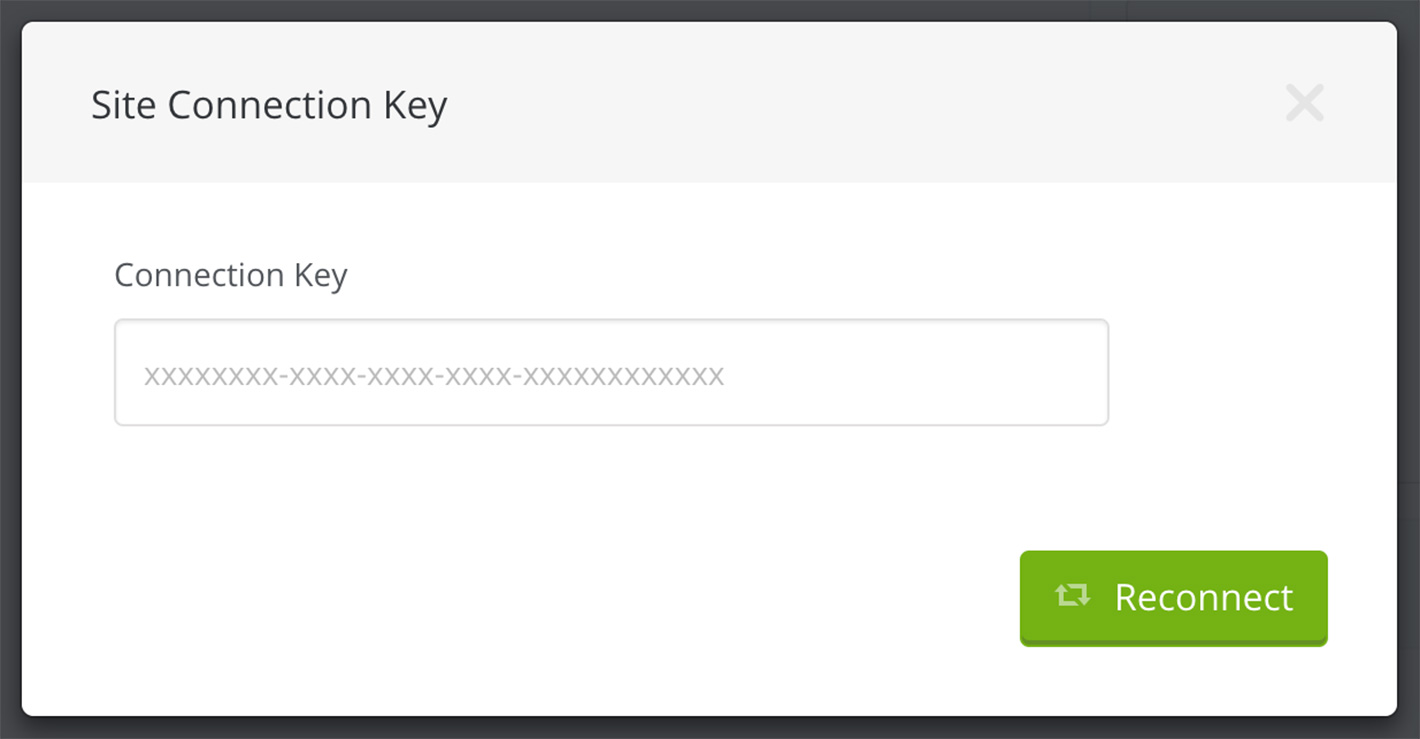 But there is even more to it. If you don't want to enter your credentials to ManageWP when adding or connecting websites, ownership verification with connection key only will become an alternative soon.
Goodbye Classic
I have very mixed feelings when writing this part of the article since our old-timer just has his EOL (I prefer to say that it's been retired). In January, Classic was shut down officially, for all our users.
It somehow makes me sad that the tool that we all loved so much went to history. But, knowing that Classic made way for our Orion which has a pack of new features and a great, modern UX I feel happy. So, with a full heart, I say: "Goodbye Classic".
And here's what's coming in February
As I wrote in the beginning, January was a creative month and that implies that something great is coming soon. So, here is what you can expect to be released in February.
Dashboard Localization
Do you remember that I already mentioned accents, when making that corny Terminator joke? It was actually my way to announce a full localization of our dashboard (editor note: your Schwarzenegger joke is lame, kill it with fire).
Client report localization was the first step and soon ManageWP dashboard will be fully translated in 28 languages:
da-DK, de-DE, el-GR, en-US, es-ES, es-MX, fi-FI, fr-FR, hi-IN, id-ID, it-IT, ja-JP, ko-KR, mr-IN, nb-NO, nl-NL, pl-PL, pt-BR, pt-PT, ru-RU, sv-SE, ta-IN, th-TH, tr-TR, uk-UA, vi-VN, zh-CN, zh-TW
This feature will be available this month, so if you are not native English speaker, it will make your life a lot easier.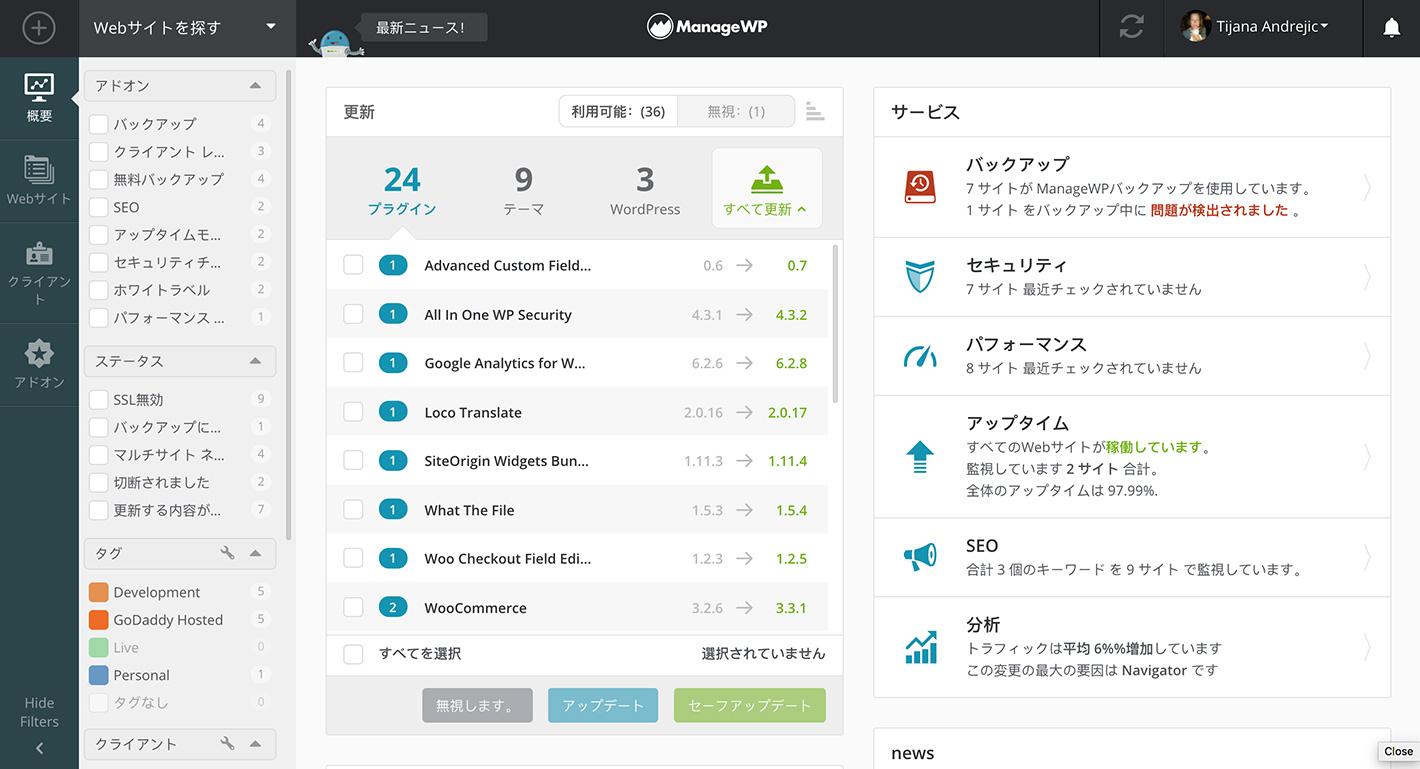 Template Builder
We will be very proud when we release this feature since it is a real timesaver. With a Template builder, you can make up to 10 website templates and use them with the Clone feature. You can pick a theme, set of plugins and even the versions of theme and plugins that will be deployed to the destination website. Also, you can use a clean WordPress installation or a client's website's settings for this. The best thing is that you can set the template to use the latest plugin version from the WordPress Repository.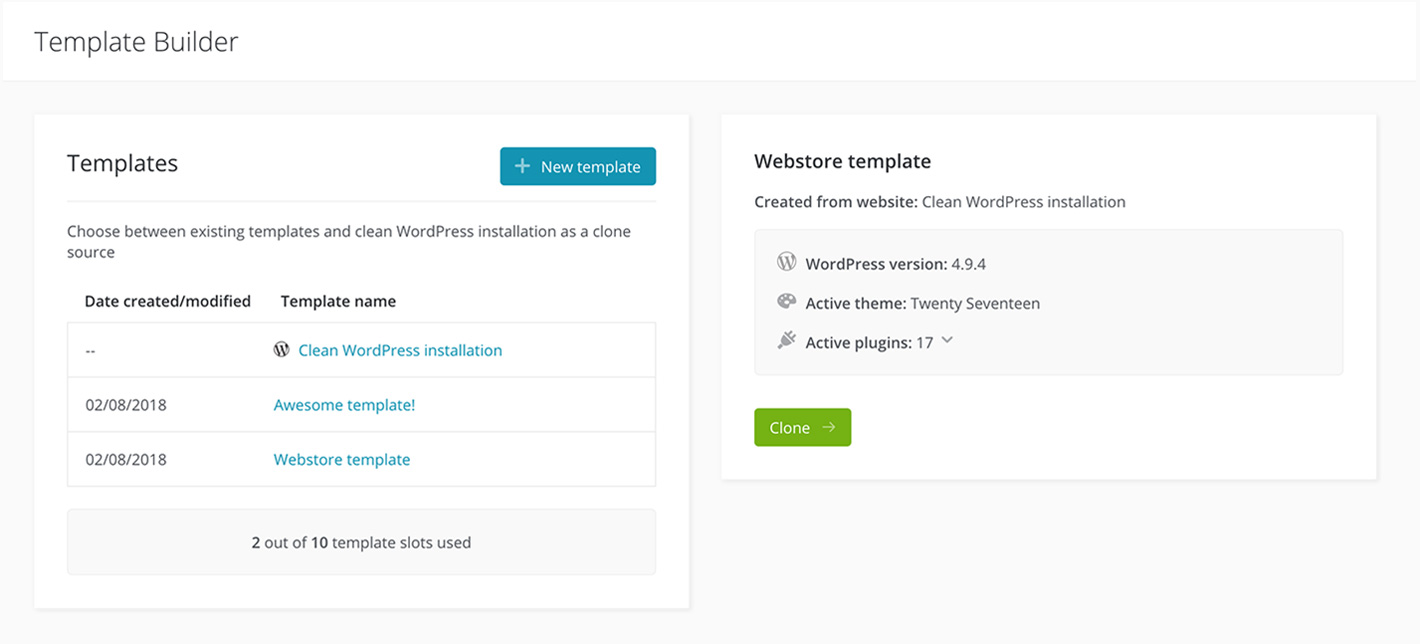 As you can see there is a lot that we have been working on in January, so we can say that it was a productive month. We have implemented connection key, said goodbye to Classic and made final preparations for great features that will be released in February, so hold tight.