How I decided to sign up
In 2013 I created one of the first Maintenance and Fix Services for WordPress in Europe. Back then it was easier to handle my clients maintenance tasks since they were not that many while the level of support needed for those services was very easy to provide. As WordPress got more popular I found myself providing support and maintenance many hours per day. I wasn't ready yet to hire my first contractor so I was looking for a way to automate some of the maintenance tasks, this would help me dedicate more time in the cleanup services for hacked sites.
ManageWP.com was one of the first WordPress management services which I reviewed and tried out using their free plan. I got so impressed with their dashboard features and how user friendly they were, that I signed up right away to their paid plan. After a year or so ManageWP offered their beta Orion upgrade (editor note: Orion is the current publicly available version of the dashboard. The old one, that we dubbed ManageWP Classic, has been phased out in 2017) which I volunteered to try out. Orion was a game changer for me, there was so many features, neatly organized and presented that I got addicted to it. Their interface was so well presented that I couldn't use any other WordPress management platform without comparing it to Orion. Below I'm going to write down my first week on Orion which was spent for testing its features making sure their ManageWP dashboard's trustworthy enough to add my client sites.
Day 1
When I first used Orion it was more like a kid's fun ride rather than a business addon which I wanted to try. After I signed in I went and added my own site and one more test site into their Dashboard. I added a tag to them and enabled the Daily Backup feature for both. First thing I needed to make sure is that the backup and restore procedure works flawlessly, so the next day I could try to restore the test site from the generated backup.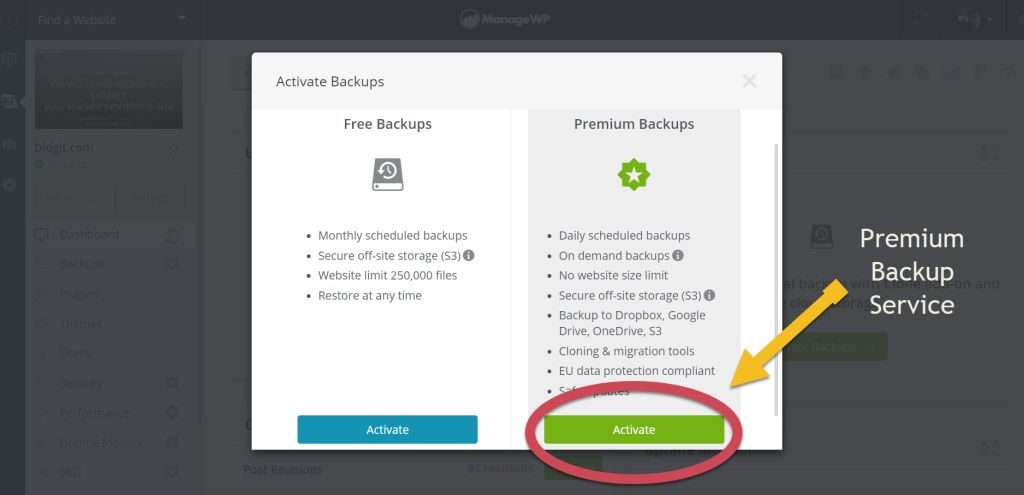 Day 2: Testing the backup and restore feature
Number one rule when working and supporting sites is to make sure you have a fresh backup. You should be ready to optimize the restore procedure and know how it works. This way you will be ready to act fast in case a site has serious issues during a maintenance update task, or if it got hacked.
My test site has been already added to Orion and the premium daily backup option has been activated. There are two backups generated already so I'm good to go and restore yesterday's backup.
I've created a screencast showing how easy it is to use a previous backup and restore it through ManageWP Orion Dashboard. Orion only needed 90 seconds to successfully restore my test site, which is actually a live blog with 29 posts and 5 pages published, along with 260 media items and 20 plugins.
Day 3: Taking a look the Security Check
This is going to be the day which I'm going to test how well the Security Check performs. I can only guess that ManageWP is using Sucuri API for running their scans (editor note: Yep, we use Sucuri API for this feature). Either way I'd love some more info about it, like for example if its a custom scan or not, how it actually works and how much load creates to a site.
This test is split in two parts; in the first part I added a malware redirect to another site inside test site's .htaccess file. In the second part I created a test php file which I named it as badbadbad.php and placed it inside active theme's directory while I installed(and activated) a vulnerable version of the FlickR Plugin. Check out my screencast.
I run the Orion Security Check twice, both times it failed to see inside the site files and find the malware I added but it successfully caught the vulnerable plugin. Tests themselves were pretty fast to complete while you can use the pro version and set them to run daily or weekly.
Even though I used to offer WordPress Security Services for more than 4 years I find ManageWP's Security Check useful because it automates the whole procedure letting me concentrate into the core of my business.
Day 4: How about migrating a site to another domain using the Clone tool
Many of the WordPress support requests I used to receive where about moving a WordPress site from one domain to another or even cloning a site to another domain (this happens a lot with minisites and sites acting as a landing page). Even though it may seem like a simple task for many of you, for someone who doesn't know anything about FTP, MySQL, PHPMyAdmin, URL changing tools etc. can be more than a handful. Novice WP users and pros too can benefit from Orion's site cloning tool which enables them to clone a WordPress website from one domain to another.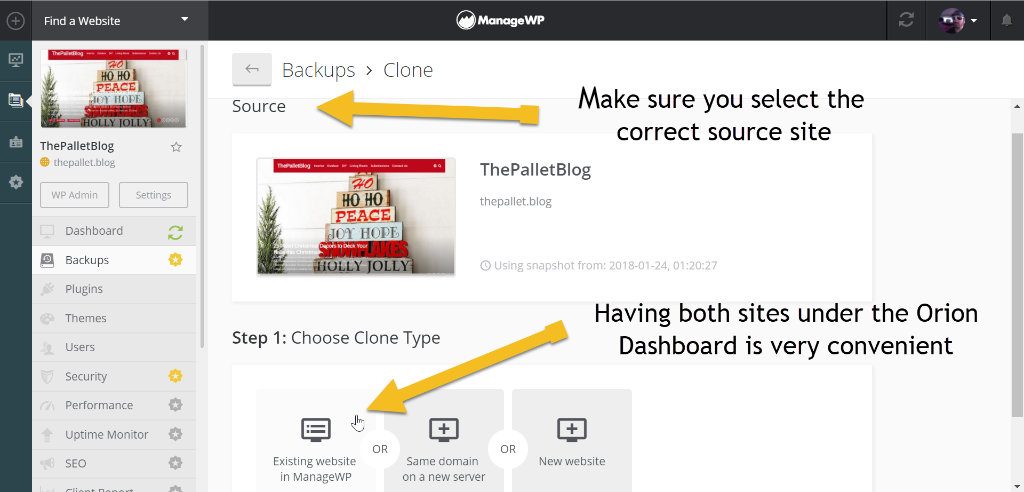 In order to see how this really works and if it is a tool I could use in my everyday tasks, I went and setup a new test site under the same hosting provider as the first test one. Then I installed and activated ManageWP Worker plugin on it, and added it to my ManageWP dashboard. Next I activated and generated a backup of that site. Clone tool lets you move or clone two WordPress sites which are added to the ManageWP dashboard, without the need to access and share any login details like FTP and MySQL database username and password. This is a huge benefit: the less those details are mentioned or shared, the better for your client's site security.
Cloning didn't take me more than 3-4 minutes to complete; after adding the destination site under my ManageWP dashboard I went and generated a backup of my source site and selected the clone tool. Then I chose the first option of the tool, which is cloning a site which both its source and destination are under your Orion Dashboard. After some confirmations the clone procedure started and it finished successfully in 1-2 minutes (URL rewriting included).
It really can't get simpler than this, so I'm sure that many of you will love how the clone tool works.
*Hint: You can use this tool under more or less the same scenario for rescuing or recovering a site from a hosting provider which has significant downtime to a new one.
Day 5: Importing client sites into Orion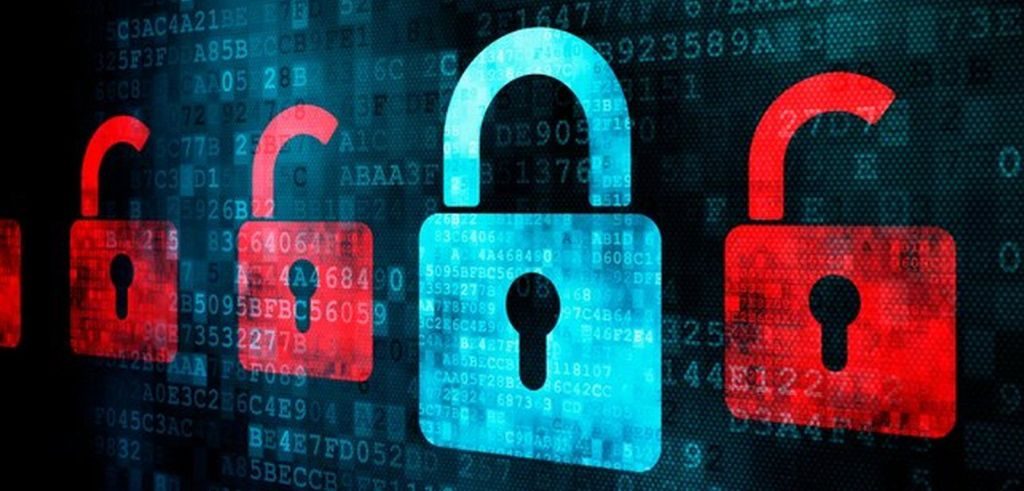 This was the day were i imported all of my client sites into the Orion platform. I organized them using the Tags feature and I added my client details so I could send a report each time a maintenance check has been completed.
This tagging system is really convenient because it allows WordPress Malware Removal Services to gather intelligence for each of its client's site in a matter of a few minutes, if not seconds. That along with the feature where I can exclude one or more sites from specific updates has reduced the ticket volume in half, since there are very few incidents with sites having a "broken" frontend after a major update.
Day 6: Maintenance and security check day
This is the day where I run maintenance and security tasks for my client sites. This includes checking that site backups work, making sure that sites which are having issues with specific updates have them excluded and using the tag feature, so I organize the update process minimizing the need of extra maintenance and support.
After the updates are finished I check each site and verify they are working like they should. If for some reason I find an issue, I rollback the specific plugin using Orion's backup service and update manually.
Finally I make sure all of the sites are whitelisted in Orion's Security Check (as I mentioned earlier, this is far from enough ensuring a site is clean of any malware and hacks). When finished the weekly client report schedule kicks in and notifies my clients about their site update progress. This is one more great tool from Orion which sets up a baseline between our WordPress Security Services and our clients, giving them an inside look of the task we completed and hopefully giving them one more reason to appreciate our services.
Day 7: Time to have some fun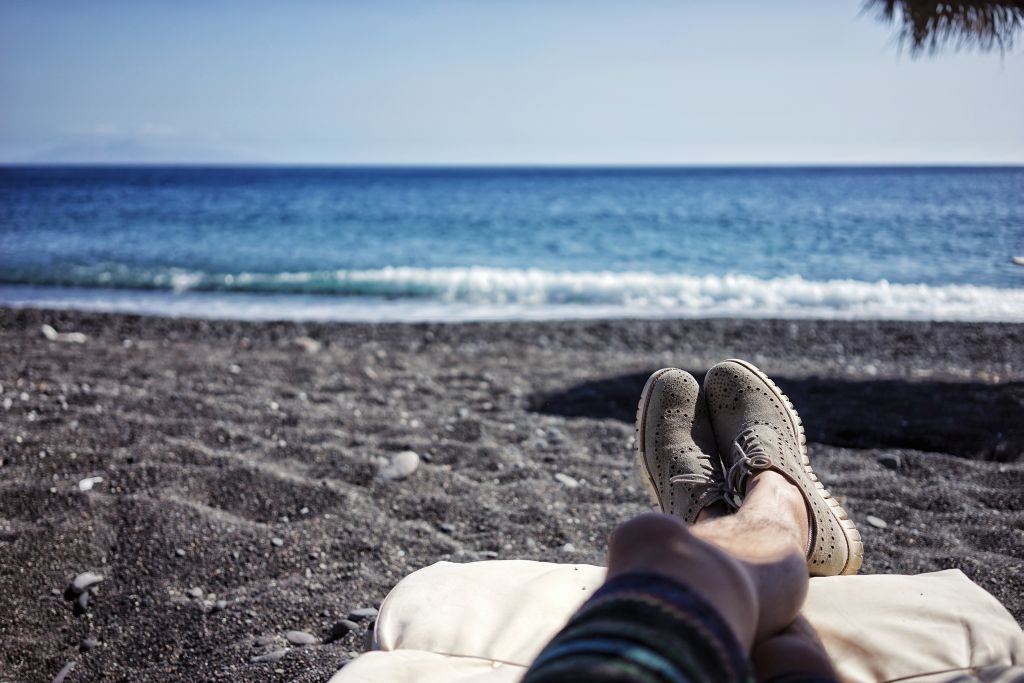 Automating some of your business everyday tasks is a risky thing to do. If you find the right procedure and tools then risk is minimized and productivity. We are not just developers, support engineers and businessmen; we are also regular people. We have our families to spend time with, our dog to take out and have fun with. We also need some time for ourselves experimenting with new ideas and projects. A WordPress website maintenance tool will help you increase your "me" time and enjoy your success. ManageWP Orion is currently the best tool for this job out there. That said the last day is actually the perfect day to get out and have some fun, enjoy the sun and lounge.
How my business changed thanks to ManageWP
I got to give credit to ManageWP and their Orion upgrade since it saved me a lot of time to enjoy with my family and friends, and focus on the business development instead on hardcore support which was needed for my maintenance services. ManageWP managed not only my client sites but me as well because they introduced new support ideas which I later incorporated to my website and my clients, and educated me to automating tasks around my business. Time saved was invested in seeking a contractor to work for my business. In fact, after I hired him I introduced him to ManageWP and set up our communication based on what Orion offered. His tasks were directly tied to Orion services making it easier for me to work in sync with what he did and supervise him at the same time.
I could now enjoy time offline, since most of my maintenance tasks were just a few clicks away. For me, supporting people and their sites is addictive. Even if I'm away on vacation, I always want to be able to have a general idea of how my business is doing. ManageWP and Orion added to this addiction but it made work more professionall.