Free Client Report localization is now possible in ManageWP. From now on you are able to choose what language you want your Client Report to be generated in. For now we have 11 exciting languages available, but this is just the beginning. You can expect more languages to come.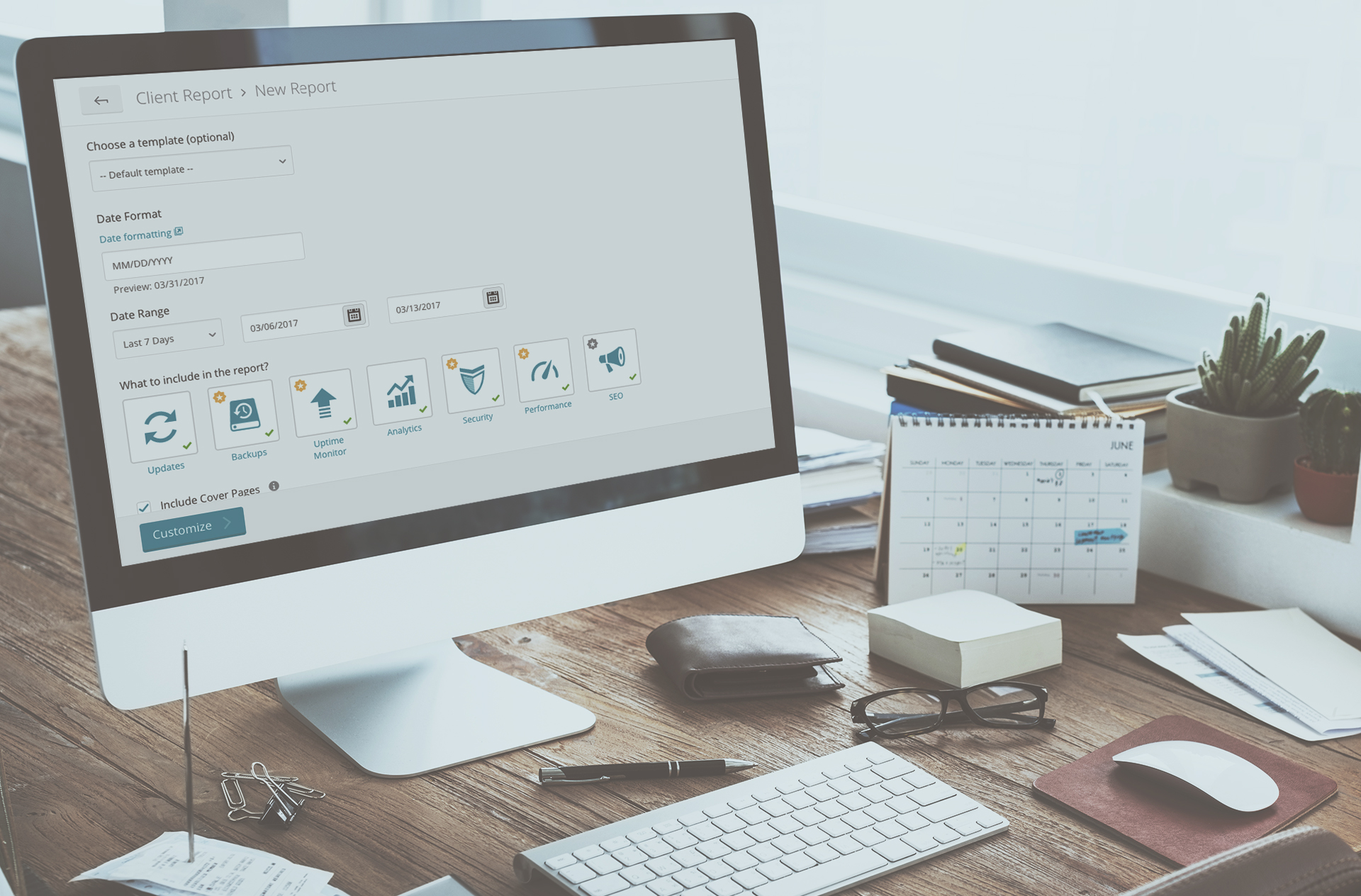 Taking care of your clients is important to us. ManageWP as a tool serves to help you become more efficient and to help you showcase your work. Client Reports are one of those features we are especially proud of, and in an effort to become more international, and support multilingualism in WordPress, we have added localizations. Most importantly we know what it means to send your clients a report in their own language.
How to set up your preferred language
The language setup is easy, just select your language preference from a dropdown menu. You will find the language dropdown in 3 different places. You can select your language when creating a new report, creating a template and scheduling a report.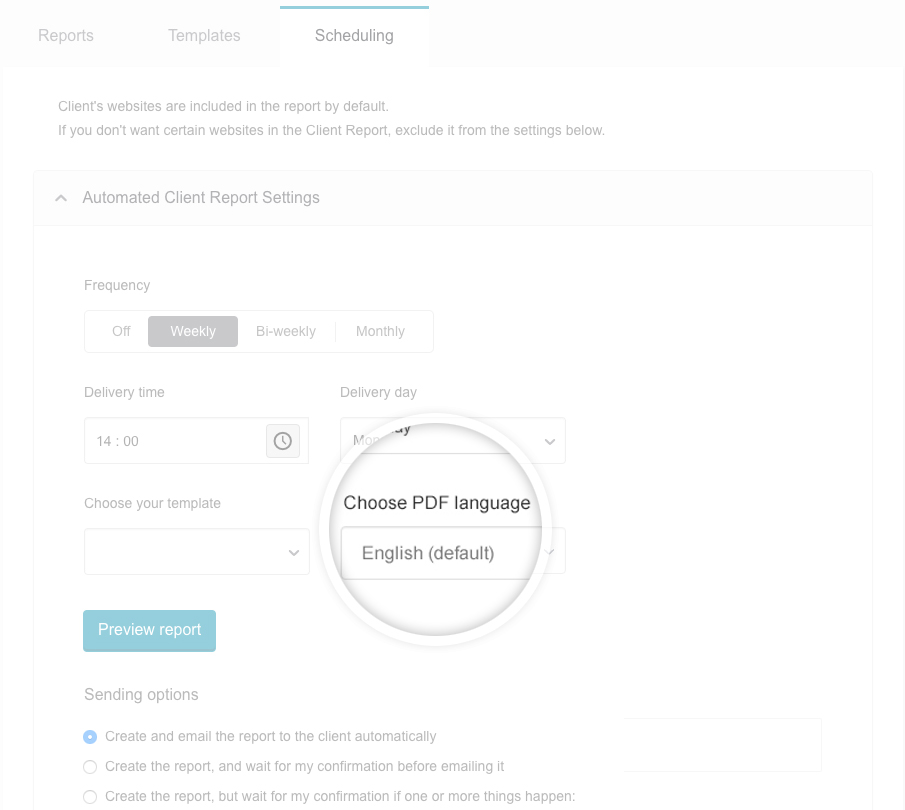 As you can see, the interface will remain in English, so you will still have a fully English based dashboard. You will be able to generate the PDF in the language of your choice. In other words, your clients will get their website reports in their preferred language.
A few things to remember…
When sending reports remember that you can override your language choice. That means that if for example you created a template in English, and you select this particular template, you can switch the language to French at any stage (while making a new report or during scheduling). We have made it so that you can use all of your already made templates, and simply switch to the language of your choice.
Available languages
For the beginning of our localization journey, we have translated Client Reports into 11 languages. Here are the languages you can use straight away.
English (US)
French
Spanish (Mexican)
Portuguese (Brazilian)
German (Germany)
Dutch
Italian
Swedish
Hindi (India)
Marathi (India)
Tamil (India)
You can expect the rest of the languages to come in batches, we will ensure that we have Spanish (Spain) coming soon. Stay tuned!
These languages are free, of course, and you can expect all of the future ones to be the same! 
Can I help translate?
Firstly thank you to all who have already volunteered to help. We appreciate the enthusiasm, and love that you are all ready to chip in open source style. That is the WordPress way.
However, we have joined forces with GoDaddy and an expert translation team. We want to make sure that these Client Reports have consistent translations, as we are planning big things for them in the future!
Keep your eyes peeled and ears to the ground for upcoming languages!
UPDATE (OCT 17, 2017): Client Reports are now available in a number of new languages, bringing the total up to 28! Read more