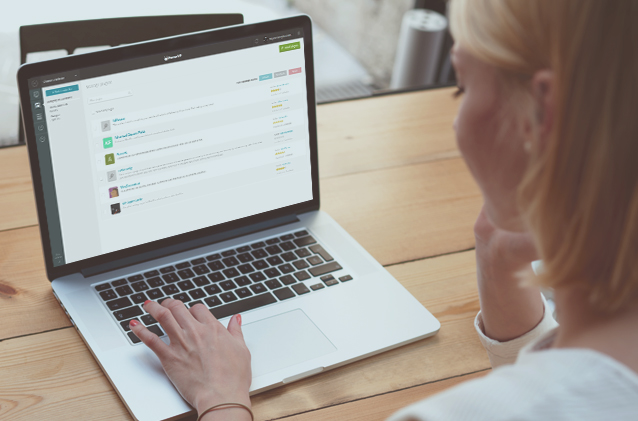 A while back I talked to Ryan D. Sullivan, the CEO of WP Site Care about his experience with ManageWP. As one of the most important features he singled out the Manage Plugins and Themes tool:
One particular feature that has helped us again and again is the ability to filter through all of our sites looking for a specific plugin. When we find out a certain plugin has a security vulnerability of some kind, we're able to quickly find all of the affected client sites, and push out fixes right away.
It ended up on our home page as his testimonial. I always thought that this tool was nice to have, but not essential. Since then, I realized how effective the Manage Plugins and Themes tool is at getting in, doing what you came for, and moving on.
Orion Manage Plugins and Themes
The recent Yoast SEO upgrade to 3.0 has ruffled a lot of feathers. The plugin instability, coupled with a major change in the workflow, lack of interest in the beta program and the lack of support for free users has caused a lot of people to revert back to the 2.3.5 version, and wait until a more stable version is released. If you ever downgraded a plugin on 30+ sites, you're probably having a PTSD flashback right now.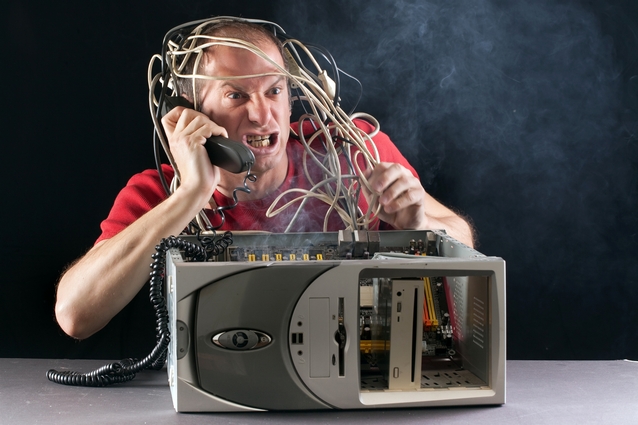 "I've been in Comcast tech support, I know what 'upgrade' really means! I'VE SEEN THINGS! You'll never catch me alive, Yoast!"
With the Manage Plugins and Themes tool, it's as easy as it gets. First off, you're able to downgrade with one click. Simply grab the older version from the WordPress repository, like this one, and that's it.
With ManageWP you're able to overwrite the plugins and themes currently on your websites. It's really useful for downgrades, as well as situations when your plugin code has been altered. Or maybe you have a customized plugin/theme that you want to deploy across all of your websites.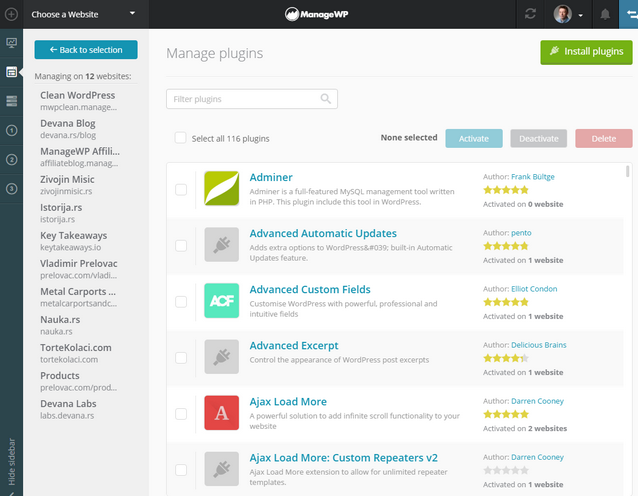 This tool is quite handy, and used in a number of ways.
Improvements Over the Classic ManageWP
You probably remember that ugly old grid view in the Classic version. We found a way to make it look better, without losing functionality.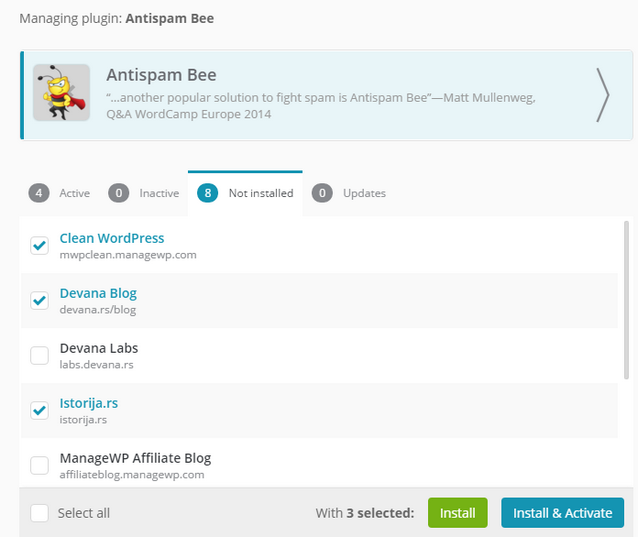 Manage Plugins and Themes tool was already pretty great, but we found a couple of ways to improve it:
It's ridiculously fast. It takes just a moment to show a list of every plugin and theme you asked for.
In the Classic version, there was some confusion when it came to plugin and theme versions; different versions of the same plugin or theme were listed as a separate entry, and people would get confused why there isn't an install option for a site. We've rearranged the lists now, to avoid the confusion.
When you wanted to reboot the plugin, you had to go through the deactivate-wait-reactivate process. Now, thanks to the fact that Orion is built with AngularJS, you just click on deactivate-reactivate, and the system will handle everything for you.
You can now list both active and inactive plugins on your websites (thanks for the tip, Donna!)
The Manage Plugins and Themes tool is the 4th milestone on the Orion roadmap. 7 milestones left until Orion fully replaces the Classic version. Do you have any suggestions on how we can further improve this tool? Maybe a way to better organize the view, or a more efficient way to execute actions? Let us know in the comments below.