We are excited to announce that we've joined GoDaddy, a company that is equally enthusiastic about product quality and customer satisfaction, has been a global sponsor of the WordPress community and already helps millions of small business owners create, grow and run their businesses.
This is an amazing milestone for us, and a testament to the dedication we put into making ManageWP the best WordPress management tool in the world. We'd also like to express our appreciation for the trust you've placed in ManageWP over the years.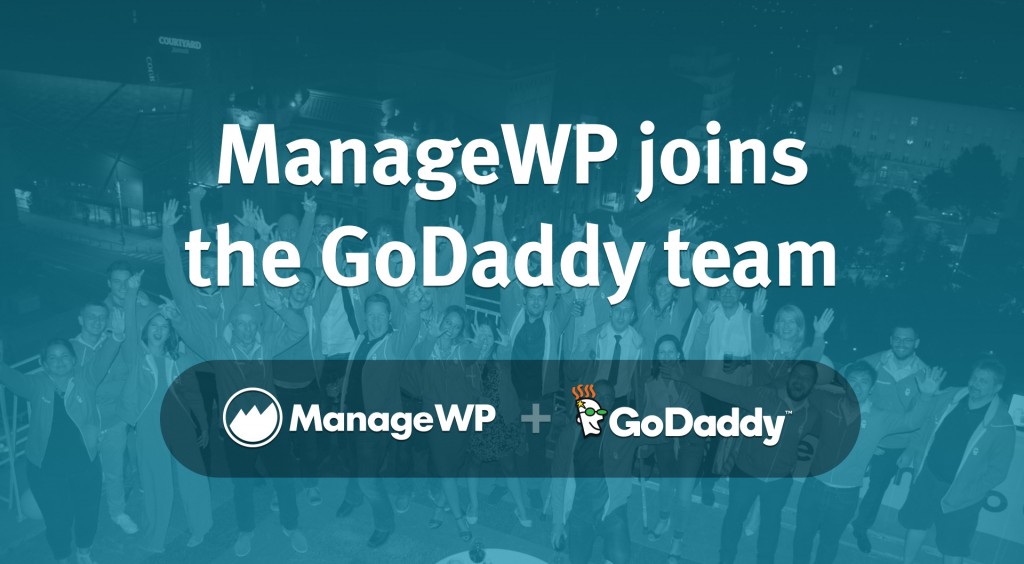 How will the acquisition affect my business?
We do not plan to make any changes to the pricing model, feature set or the way ManageWP operates. For the past several years we've committed ourselves to providing you with the best possible service for your business, and we have every intention of sticking to this commitment.
Will ManageWP remain platform independent?
Yes. Although GoDaddy is the most popular hosting among our users (around 8% of all websites managed with ManageWP are on GoDaddy), the core philosophy of ManageWP is to help you manage websites, no matter where they're hosted. GoDaddy respects that and fully supports platform independence. You can expect deep integration with GoDaddy hosting creating a truly unique and affordable managed WordPress hosting experience.
What does GoDaddy get out of the ManageWP acquisition?
First and foremost ManageWP itself. The Managed WordPress hosting market is lacking in the management department, and GoDaddy is looking to bolster their WordPress hosting with our features, like backups, staging, migration and more. Some of these premium features will be offered to GoDaddy users for free.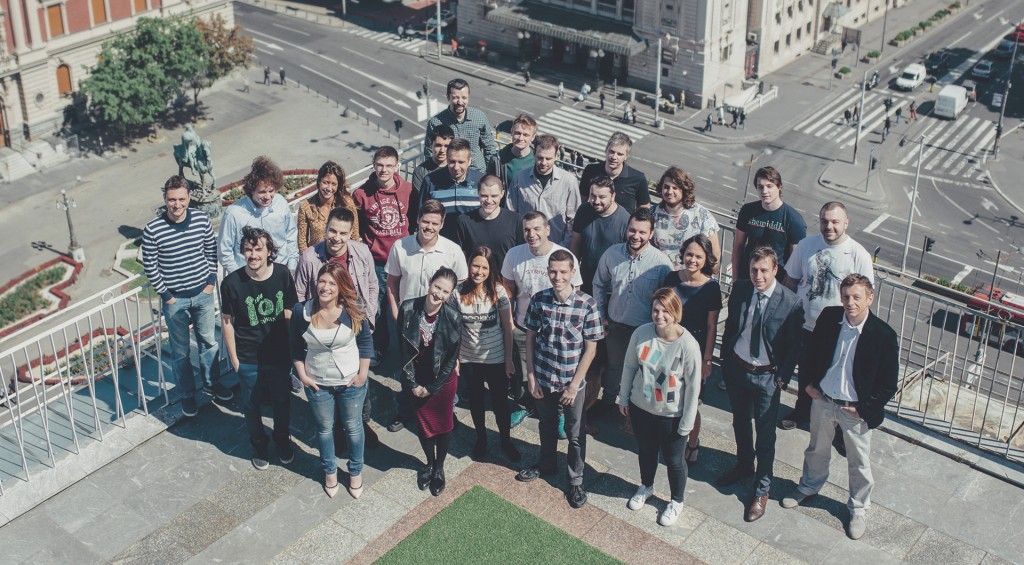 However, as you already know, ManageWP is not just about the dashboard itself. It's also about the people behind it and their commitment. The fact that our whole team has unanimously decided to join GoDaddy and to keep working on ManageWP speaks a lot of what we expect from the acquisition, both for you and for us. In the past several years GoDaddy has brought in a lot of talented people and rallied them around the idea of building a company that would excel in the quality of service and support. We support this vision 100%.
What you can expect is to see tighter integration with GoDaddy WordPress hosting product (the managed WordPress hosting product is really good) and GoDaddy Pro program aimed at website professionals. We all expect to see improved product on both sides as a result of this acquisition, similar to how Media Temple acquisition by GoDaddy played out.
What does ManageWP get from the GoDaddy deal?
As a bootstrapped European company, we've reached a point where we achieved a lot of the goals we've set, but we want to take things to the next level. As some of you know, managed WordPress hosting is one of the things we planned. GoDaddy already has a mature WordPress hosting product, and it made much more sense to further develop it as opposed to doing it from scratch (although you'll miss out an exciting new pricing model we were planning for our hosting, it would require 3D glasses for full shopping experience). With GoDaddy we'll be able to tightly collaborate with experienced hosting veterans and provide a hosting solution that works perfectly with ManageWP.
GoDaddy with its significant scale and resources will help us put the product in the hands of hundreds of thousands of WordPress professionals while at the same time adding significant value to the product itself.
They are also very interested in helping accelerate internationalization of ManageWP. Although the WordPress Translation team has volunteered to help out, we couldn't spare the necessary dev hours. With GoDaddy we're expecting to make the whole process much faster and more in-depth.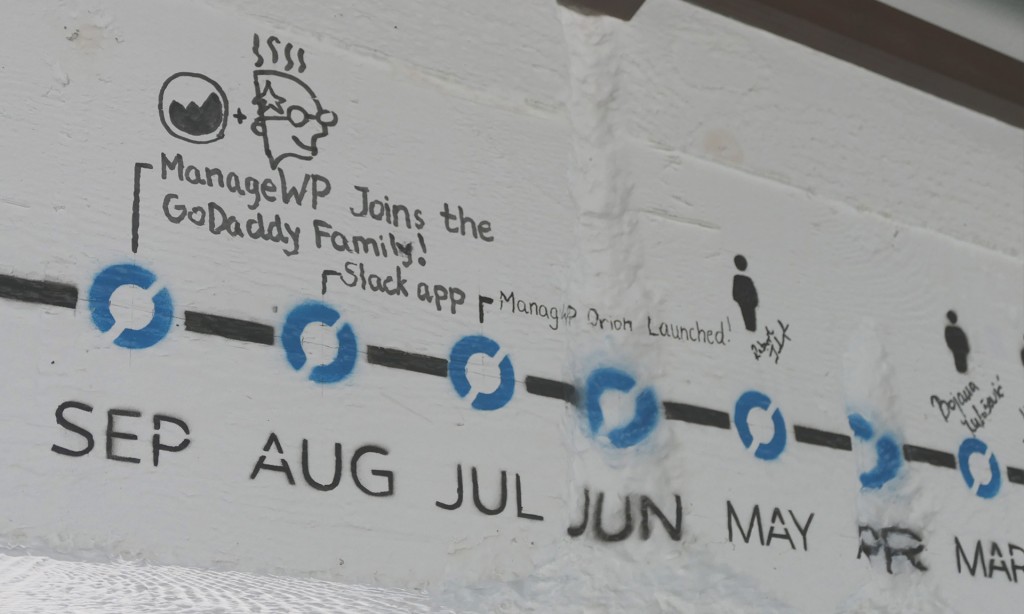 We share a passion for the WordPress community. ManageWP team will continue to be active in the WordPress community as a part of GoDaddy. You will recognize the same faces, just different swag.
ManageWP roadmap
The roadmap remains unchanged.
September: Automated Security Check
October: Automated Performance Check
November: Automated Client Report
End of 2016: Public API that you can hook up to pretty much anything and remotely execute actions on your ManageWP dashboard
I know you have a lot of questions, me and my team are here for you. Whatever you think is worth discussing, just drop a line in the comment section and you will get an answer.
Stay tuned because the best is yet to come!