This year at WordCamp Split, I was lucky enough to have met both Per and Tomaž, and I got the opportunity to talk to them about Codeable.io, how it all began, their business challenges, and the future of Codeable.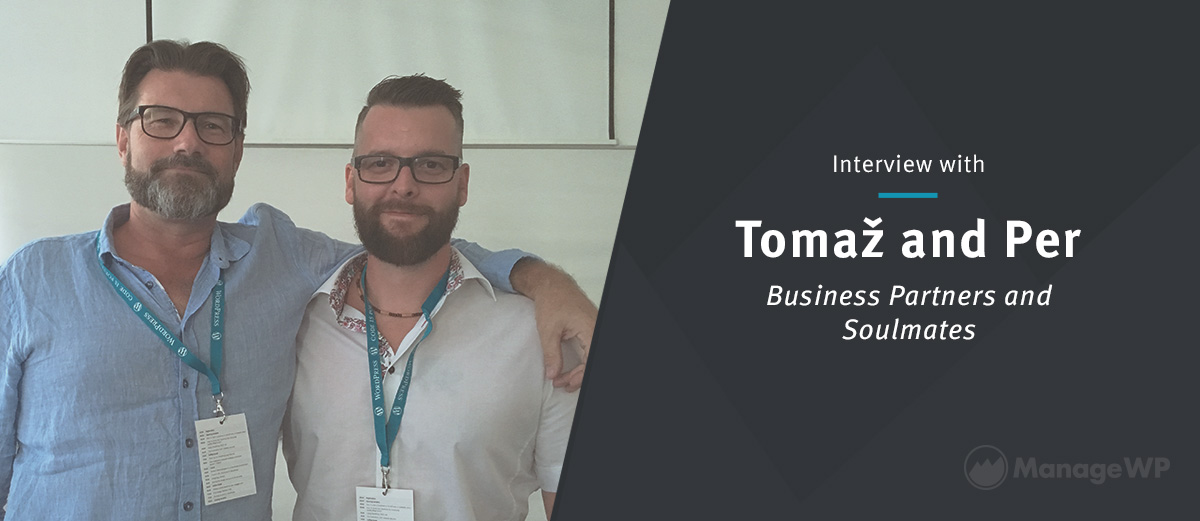 I was able to chat to Tomaž between our speeches, mid stage, and he quickly agreed he would sit down with me at lunch to talk more about their business journey. Come lunchtime, I found Tomaž and Per chatting away, finishing each other's sentences, and hanging out just like an old married couple. They both quickly and surely agreed to spare some time and tell me all about the beginning. It's interesting how a great business idea was born between two people who met online, worked together on projects, and in the process found something they are passionate about.
Codeable, A Friend To Clients And Experts
It all started with Tomaž's struggle as a freelancer, it was difficult for him to sell himself.  He tells me "as a European, who is uneducated in marketing and entrepreneurship, it was really difficult for me to sell my skills." For most developers, who are familiar with, as Tomaž put its "geek stuff", it's challenging to learn how to communicate with clients and show them your true value. We Europeans have the modesty syndrome, and our US counterparts are overtaking us, not because they have more technical know-how, but because they were raised to sell themselves.
Per jumps in here, "we are working on a Codeable academy, where we bring in experts who have experience in client communication to help those who are newer and still learning the ropes". It's a well known fact that about 98% of developers get turned down from Codeable, so those who do pass, get the support they need to improve their communication.
"When we started Codeable we wanted to create a healthy working environment both for experts and clients, but it's mostly focused on experts" – Per
There is no place for developers to go where they are supported, whereas on Codeable they have a community. They are supported by Codeable staff and WordPress experts, as well as internal Slack for any questions or worries. It's a sort of safe haven for WordPress developers.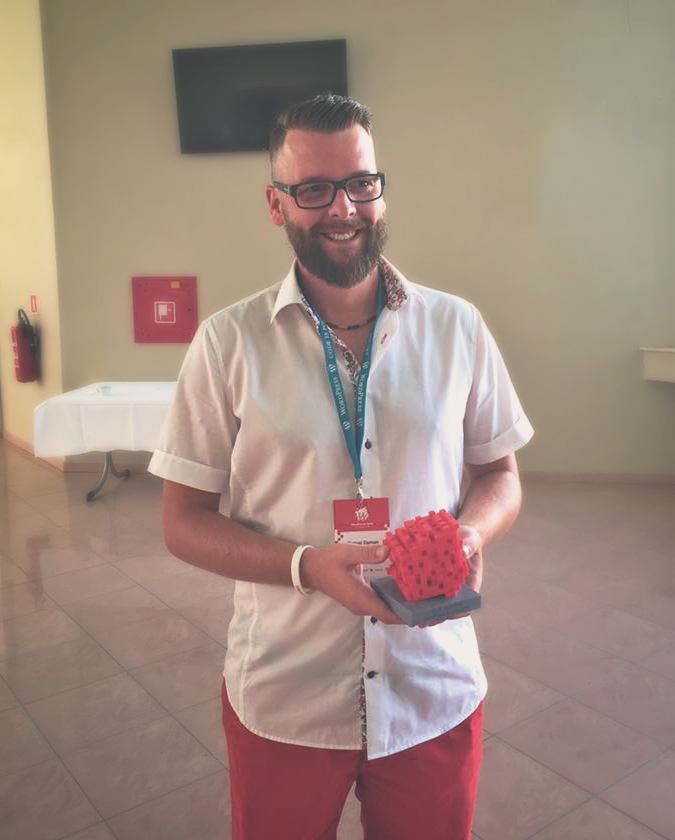 How Codeable Helps WordPress Developers
Codeable offers its developers everything they need to get started with remote work. Per call this learning about risk management. They learn all about how to start a project, how to approach clients and how to price. It's all about education, and teaching professionals how to behave in the competitive online freelance world. However, Tomaž adds that yes they are there to help them, but "certain behaviour is enforced, and other forbidden". There is a 15 page rulebook, that is a collection of all of Tomaž's previous mistakes, he says "everything I ever did wrong is in there". It's great because with his experience Tomaž is directly helping hundreds of other freelancers who are facing the same uphill battle.
"Freelancers are a different breed of people, we are unemployable and we thrive in chaos. But that can only get you so far" – Tomaž
Codeable offers developers a helping hand, with a touch of tough love. Per says there are strict rules, and one of them is that self promotion is not accepted in any form. Codeable is a bit like a dating agency, they match make a developer's skills with a task that is suited to them. For example, if you are a WooCommerce specialist, you will be able to see these types of projects. There are 3-5 experts per project max and there is absolutely no bidding. Each of the experts make a price estimate for the project, and the average is taken, to that the 15% Codeable fee is added and that price is shown to the client.
"At first we thought that we were the Codeable police, but actually it's the community that helps enforce the rules and encourages newcomers to abide by them", explains Per. You can make private comments on projects to other developers, and help them understand what they are doing wrong. We inform our customer support, who will try help clear up any miscommunication, but if a developer doesn't agree or doesn't want to follow the rules, they get a warning and following that they get kicked out.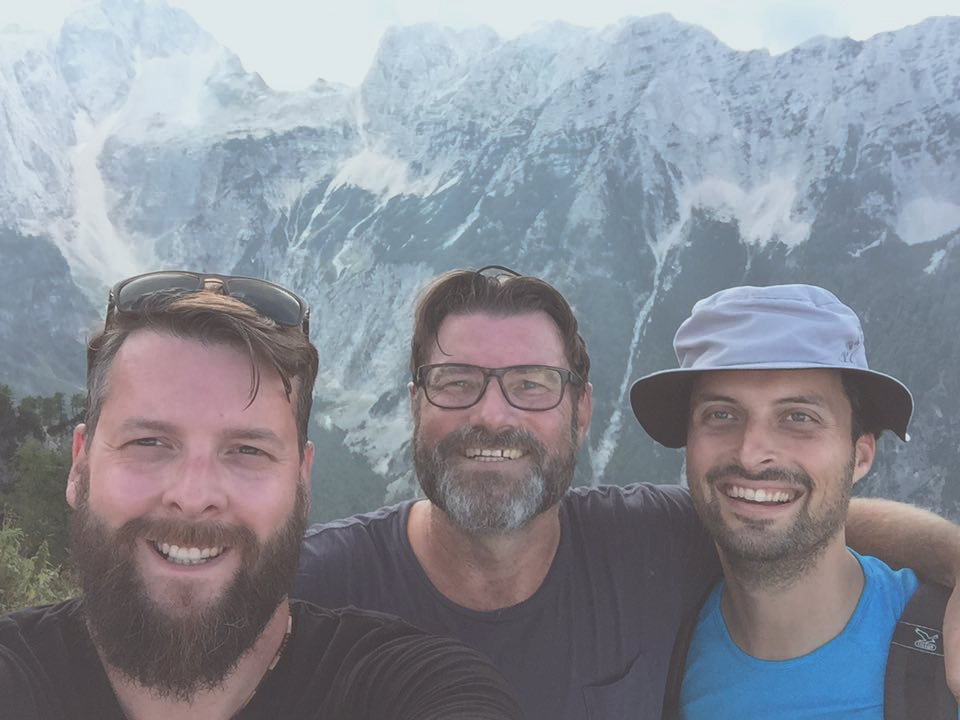 What Codeable Looks For In Developers
Communication is absolutely essential and plays a key role in Codeable. The tests for getting accepted actually center around communication and not coding skills.
"I can look at the GitHub repo of anyone, and see what they are capable of, but what it really comes down to is how a developer communicates" –  Tomaž
99.2% of projects have earned the highest rate upon completion, and the small amount of complaints they get is centred around cultural differences, mismanaged expectations and miscommunication. The less than 1% where things go wrong, 60% of that is the client's fault and 40% is the experts. What helps is that Codeable is very strict with the projects they accept, they turn down 44% of all projects posted for a number of reasons like poor briefs, unrealistic budgets or deadlines. One thing that developers need to remember is the golden rule.
"Rule number one, only take on projects that you can handle. That's the golden rule of Codeable" – Per
Job Perks
Also, very interesting I found out that if a client and a developer get paired, they agree on the estimated price and project guidelines, but find out after starting the project that they are not suited, there is the option to get a replacement within the first 24 hours.  This means that the developer who is struggling with the client can tell customer support, and avoid having a stressful situation. Customer support will find a replacement and the developer can move on to look at different projects. Per claims a "100% conversion rate when replacing experts", even though they can't put their finger on why this works so well.
I want to add here something which I found astonishing, 90% of experts don't work weekends! Codeable allows you to have a freelance career with a safety net, a group of people who are there looking out for you.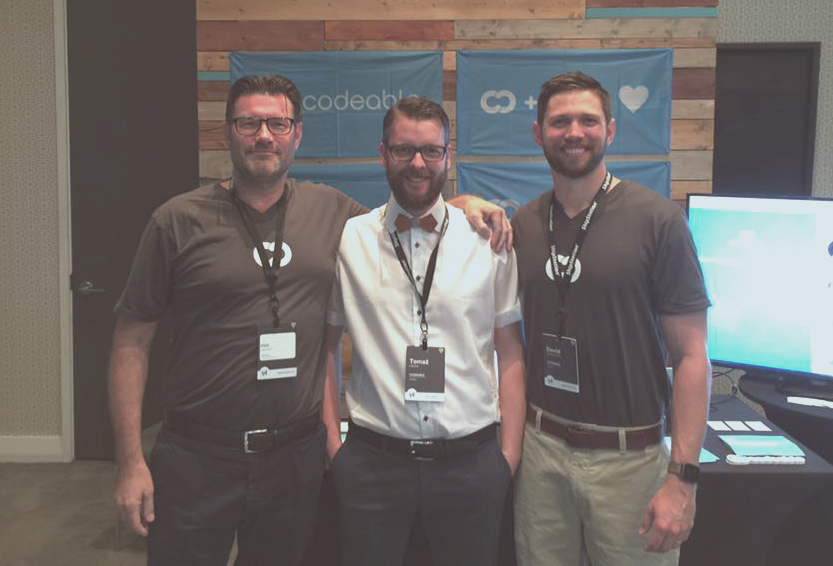 Customer Support
The small amount of people that do complain get outstanding customer service, which usually responds in under 3 minutes. Codeable treats it's customers, as if they were in a physical shop, they are always available.
"Customer service is the DNA of Codeable" – Per
It's about proactive support, getting all barriers down, and providing our customers that human touch.
WooCommerce, Automattic And Codeable
For anyone who has a business, you will know how hard it is to decide on investors. Often you can write pro's and con's down but at the end it's about your "gut feeling", says Tomaž.
"One of the saddest moments in my life is when I rejected a big investment that was on the table, but this was also the best decision I made" – Tomaž
Codeable found that with WooCommerce they were on the same page. They started working together a while back, and WooCommerce supported their idea and believed in it from the beginning. During the first year of their collaboration WooCommerce brought in 90% of the customers, by the second year this figure went down to 40%, and by the third it's down to less than 5%. Without WooCommerce Codeable would have had a steeper hill to climb, however it also just shows how much Codeable managed to grow and expand its user base in the second and third year. Codeable growth is notable, they have been growing 7-9% each month since their launch in 2013. Now that WooCommerce are part of Automattic, all three have joined forces.
"When Codeable started WordPress had 15% of the market share, now it has grown almost to 27%, this is just the beginning, we are looking forward to an exciting and prosperous future" – Per
The best advice I heard when talking about business investments is from Per, who has been alongside Tomaž in every decision that has been made. This piece of advice also applies to all WordPress developers out there, and in fact anyone who aims to have a successful and happy career. Per said to me "learn how to say no, it makes you sexy". Sometime saying no is the right thing to do, it allows you to crystallize what you are looking for, and it helps you understand your own value. It's good news that Codeable have found partners in WooCommerce and Automattic, and together they have a bright future ahead.
Business Partners and Soulmates
After having spent an hour with Tomaž and Per, listening to their story and discussing business plans. One thing was immediately clear, they have become good friends, and Per then says "Tomaž is my soulmate!". Their relationship changed from client and customer, business partners, friends, to Per being Tomaž's best man at his wedding and becoming soulmates. I spent over 1 000 words telling you about how great Codeable as a business is, but it's their friendship that has grown the most, and this is precisely what makes Codeable unique. Tomaž and Per care for each other, as well as their employees and WordPress experts. I would go as far as saying that Codeable is one big family, and soon they are planning on consolidating their team and opening offices. The focus in the future is on building a healthy company culture, and maintaining the quality in their work.
This interview has been condensed and edited.