One of our main aims is to improve your workflow, making sure that daily you don't waste time on unnecessary clicks. You can focus on what really matters. Managing clients is a big part of any WordPress maintenance business, and often the logistics behind the management take more time than the actual making/maintaining of websites.
We have already introduced little ways to help you manage clients, let client tags and client reports do the heavy lifting, while you can quickly and efficiently maneuver your clients. However, we haven't stopped there, now you have a whole screen dedicated just to your clients.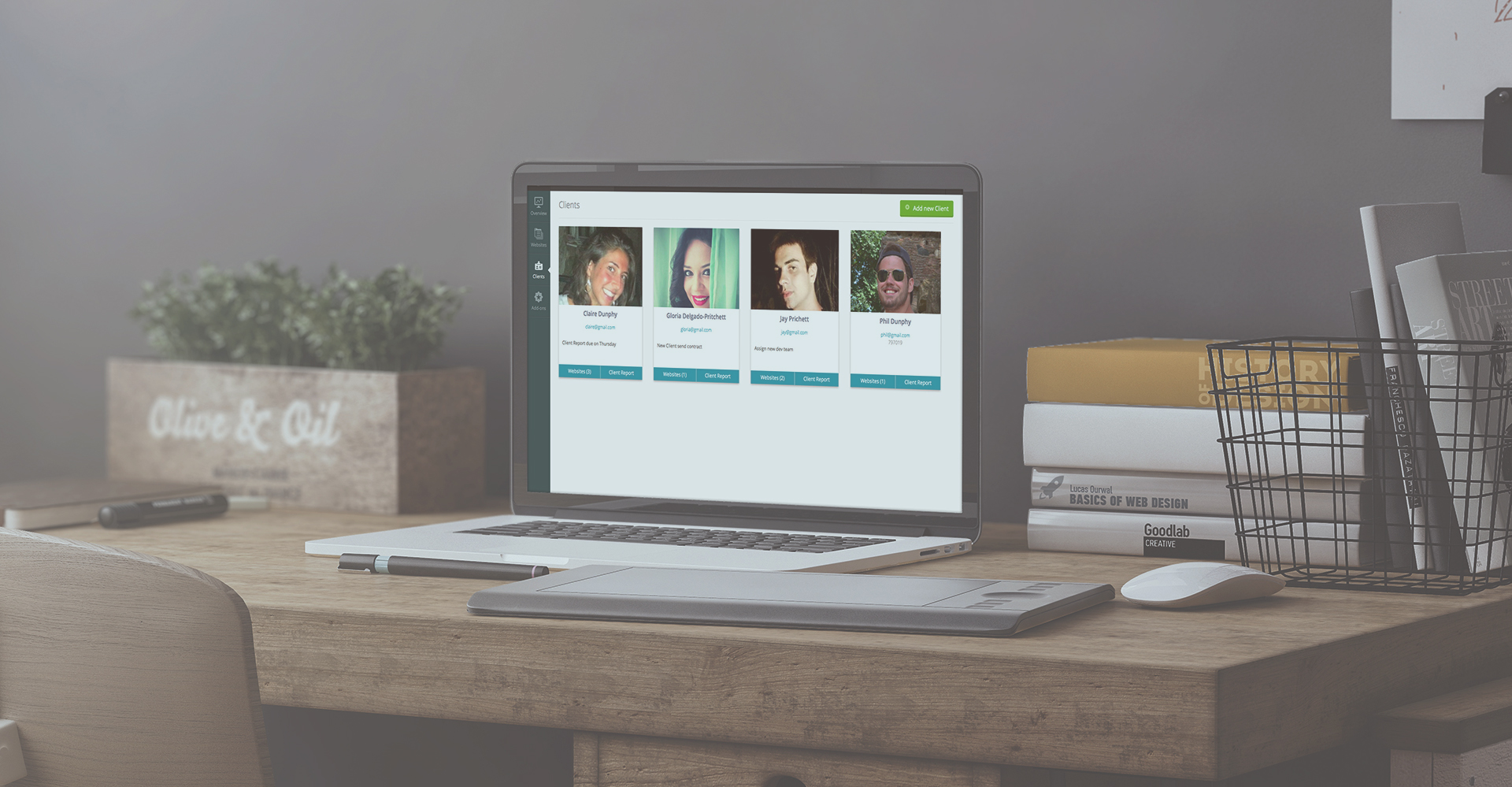 What is the Client Screen?
Think of your client screen as your client notebook, that's where you go to be able to have a clear overview of all of your clients. We noticed how much you like having a websites overview screen, a place where you can search all of your websites, so we made the same for your clients.
Client Photo and Notes
Now you can see all of them in one place. Each client will have a photo – Orion will automatically search their gravatar if there isn't one you can manually add a photo of your client. You can also add a client photo by copying the photo URL. At a glance you can recognize your clients and access their websites.
Alongside the photo, each client will have their contact details, and a notes sections. In this section you can write notes about the actions you need to perform for your clients. It's easy to loose track of what needs doing when, this way you can write yourself little reminders. This can be anything from "send client report" to "new client, send contract", it's up to you entirely. You can be creative here.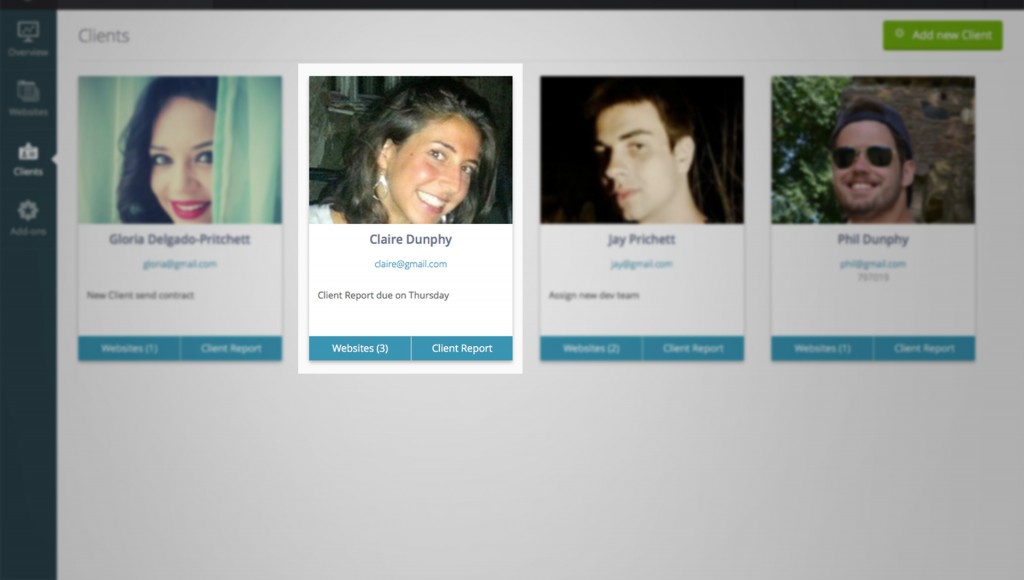 View Client Websites
Each client will have two buttons by their client box, one is for websites. Here you will be able to see how many websites that client has, and by clicking on the view websites button it will take you to that client's websites. This makes it now even easier to access all of your client's websites.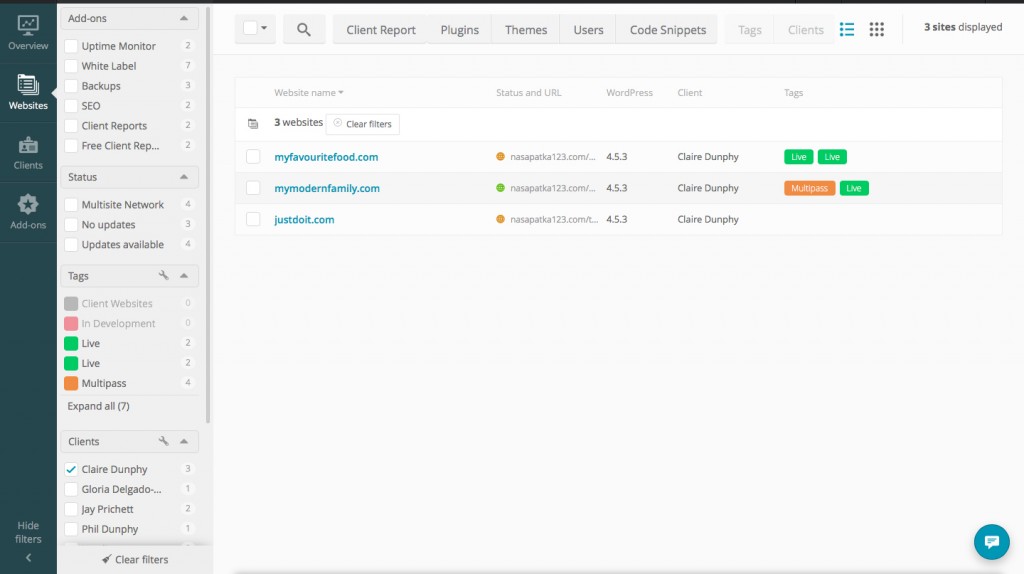 Create Client Reports
Next to the "View websites" button, we thought it logical that with one click you can create a client report. All of the client's websites are automatically grouped and incorporated into one client report. By clicking the button you will be taken to the client report page where like normal you can continue to pick and choose what you want to include in your client report.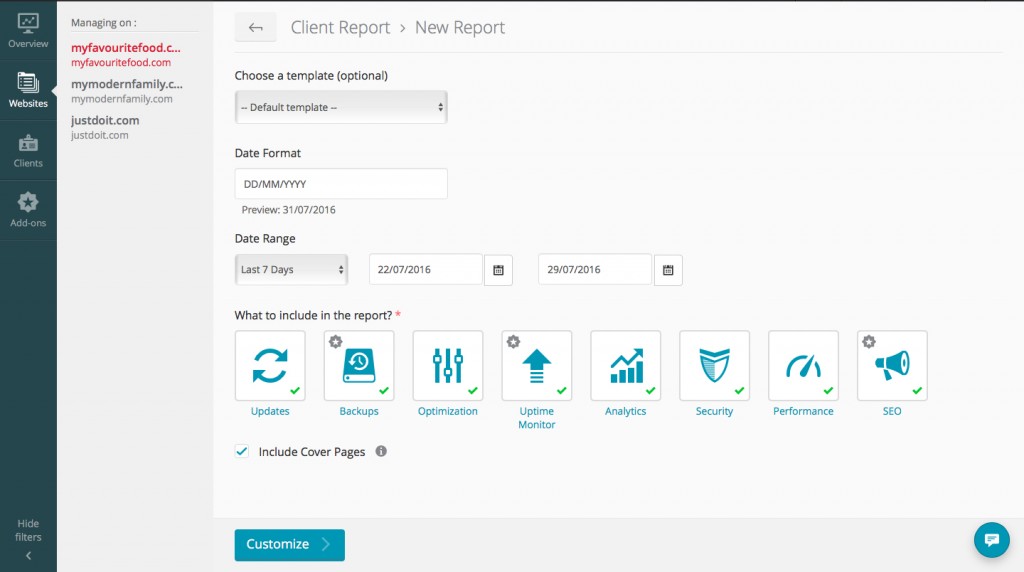 My Watch Says It's Break Time …
With the new additions break time should come quicker than before, saving you hours of tedious client management a year. Now you can spend that time doing something you enjoy or perhaps landing yourself some more clients!