For the past few weeks we have been working on improving our ManageWP dashboard, and introducing bits and bobs that will give you more flexibility and a better user experience. We have listened to your feedback, and introduced some new elements to ManageWP.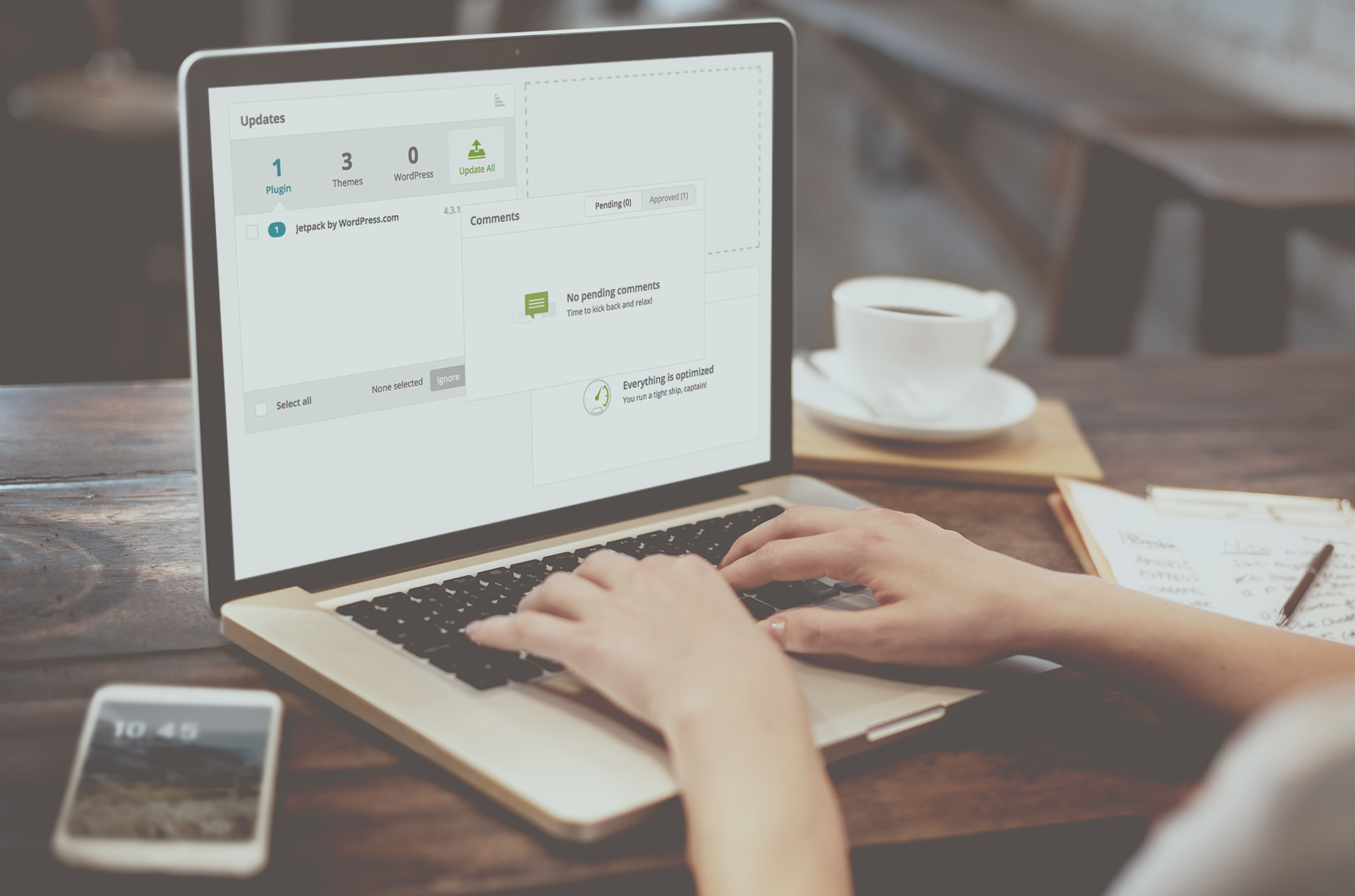 Drag & Drop Widgets
This is a new feature that most of you said you would like to have. It's the ability to drag and drop widgets in your dashboard. This means you can organize them in a way that suits you the best. It gives you variations and the ability to optimize your user experience. When you set up widgets, the ManageWP dashboard will remember them, so the next time you login, it will be exactly as you left it. Once you create a setup that is optimal for you, it's saved.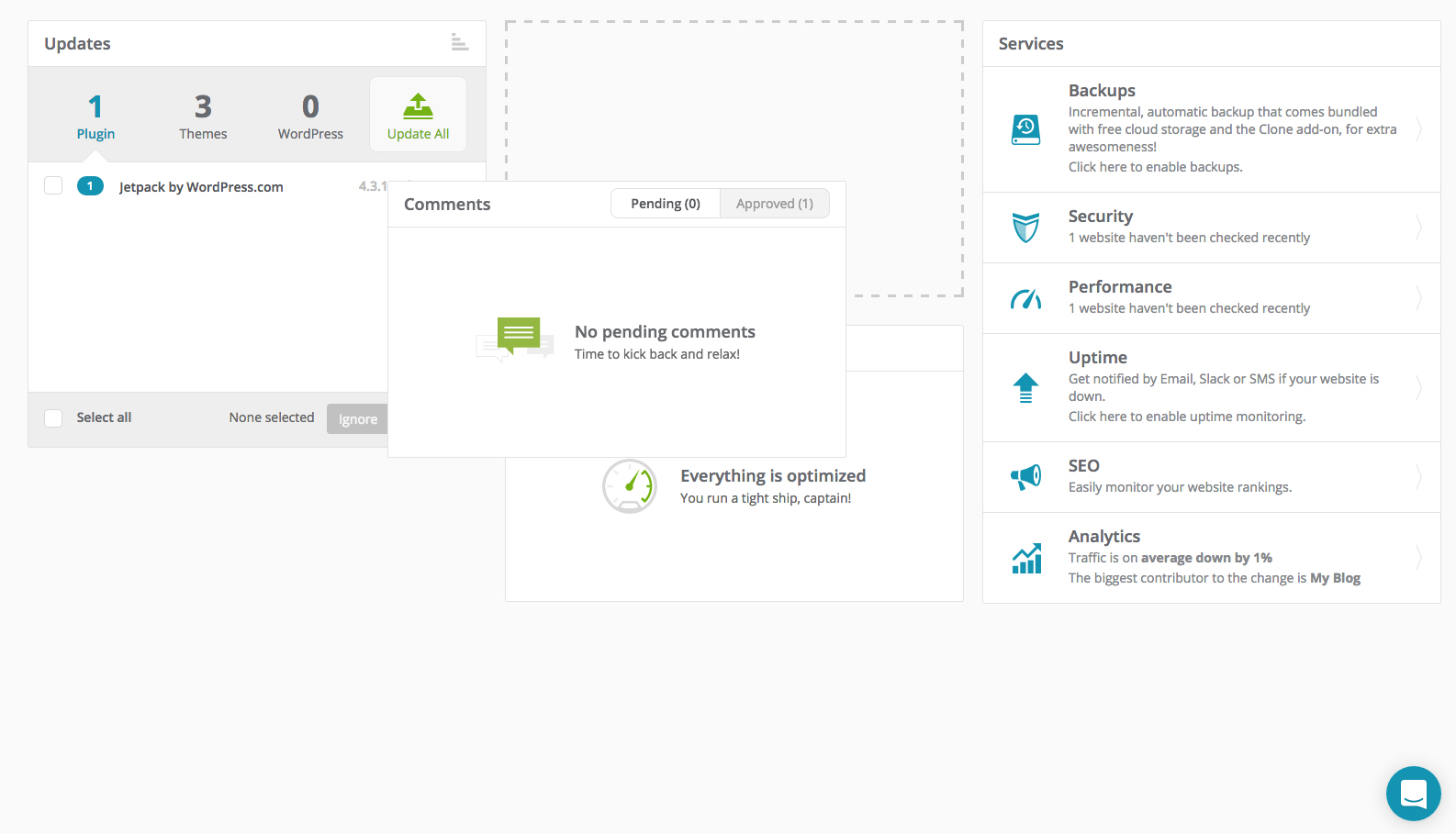 We have added another perk. We know that you might access the dashboard from different devices, and you use ManageWP in different resolutions. We made that work for you too. Each resolution gives you the option of how many rows of widgets you can have. This means that for each resolution you can optimize your workflow, and ManageWP will remember your setting for each. For 1640px and more you can play around with 3 rows of widgets, between 1200px and 1640px you have two rows of widgets available, and for all resolutions under 1200px there will be one row. You can customize widgets at all resolutions. Here are a few examples.
This is what it looks like with 2 widgets.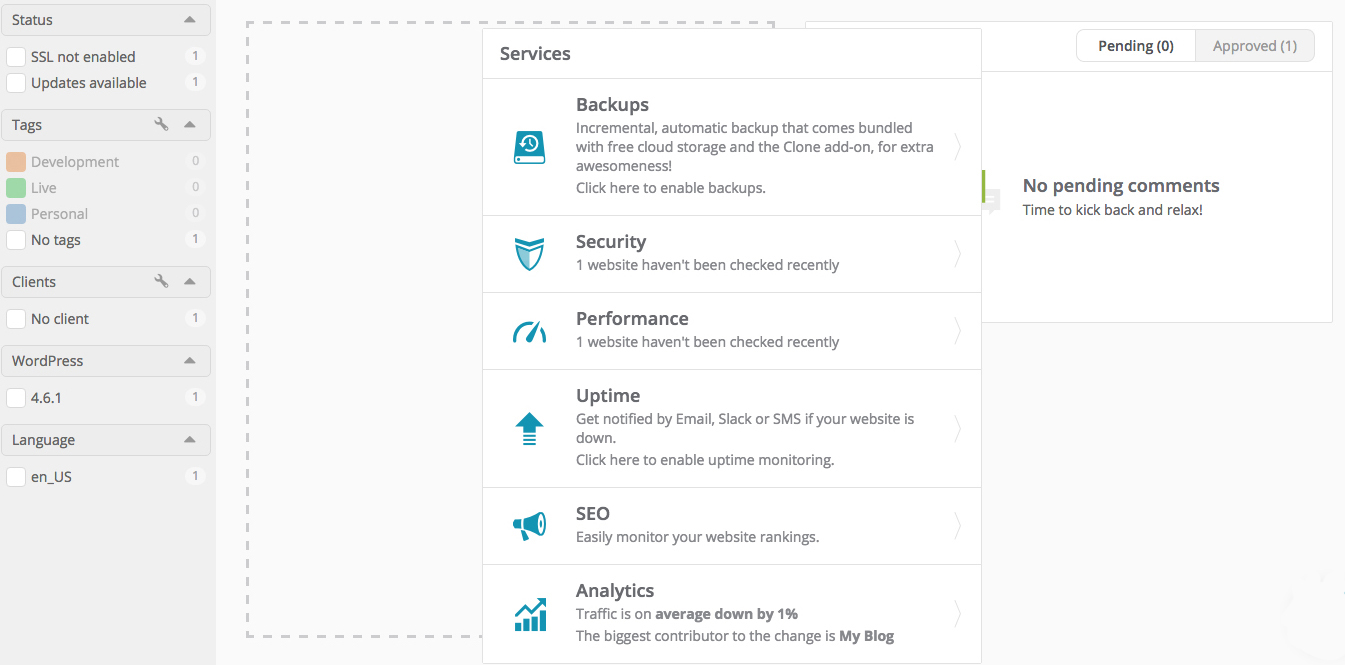 Here is the 1 widget view.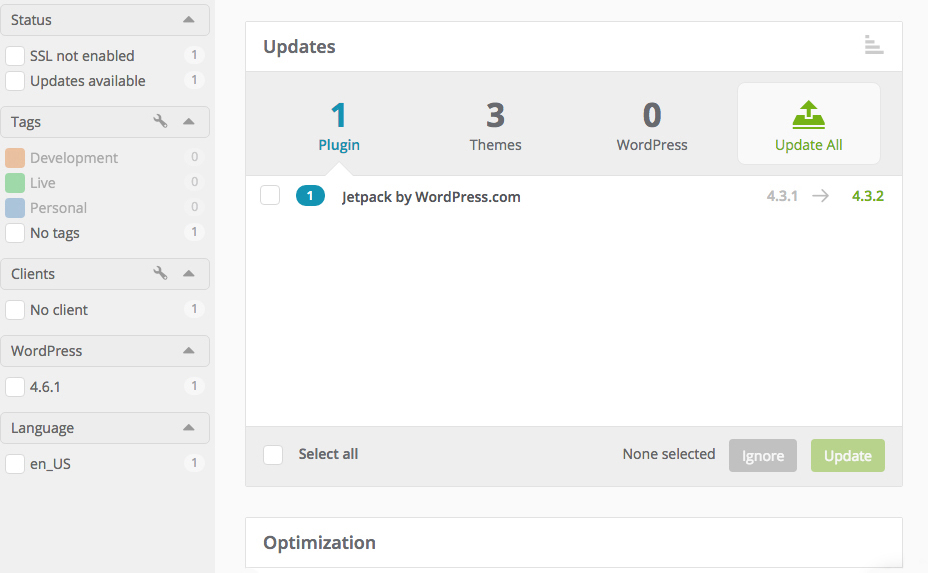 There will also be the option to deactivate the drag and drop. This can be found by clicking on your name, settings, advanced and at the bottom you will see a checkbox to lock drag and drop. This will disable it.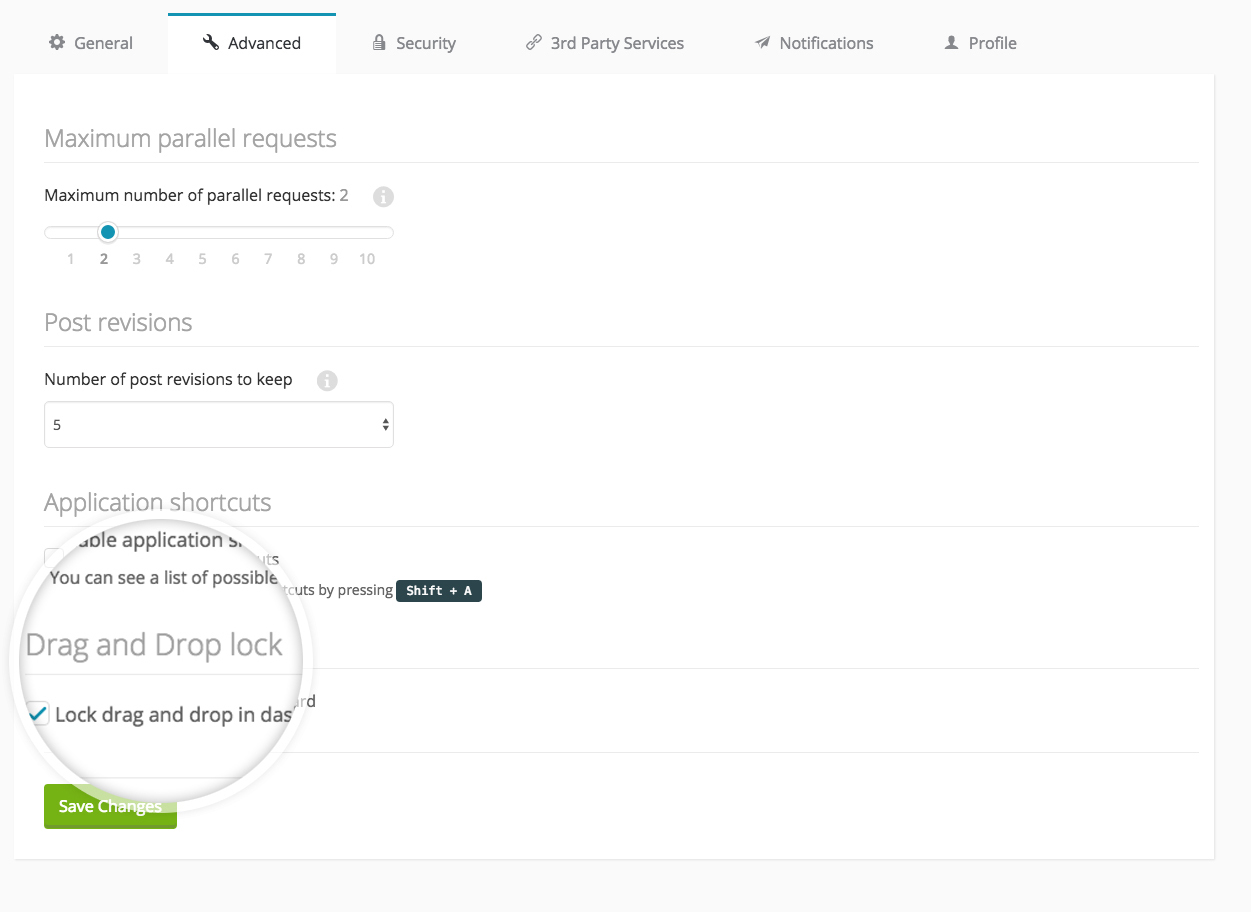 Switch Between Accounts
The next thing we have added to ManageWP is the option of switching between your accounts without having to log out and then log back in. This is a great time saver, as now you can work on websites as a collaborator and in a matter of seconds switch back to your main account. This will save you hassle of having to go through the whole login process each time. In order to switch go to your name, and on the drop down you will see Switch Account.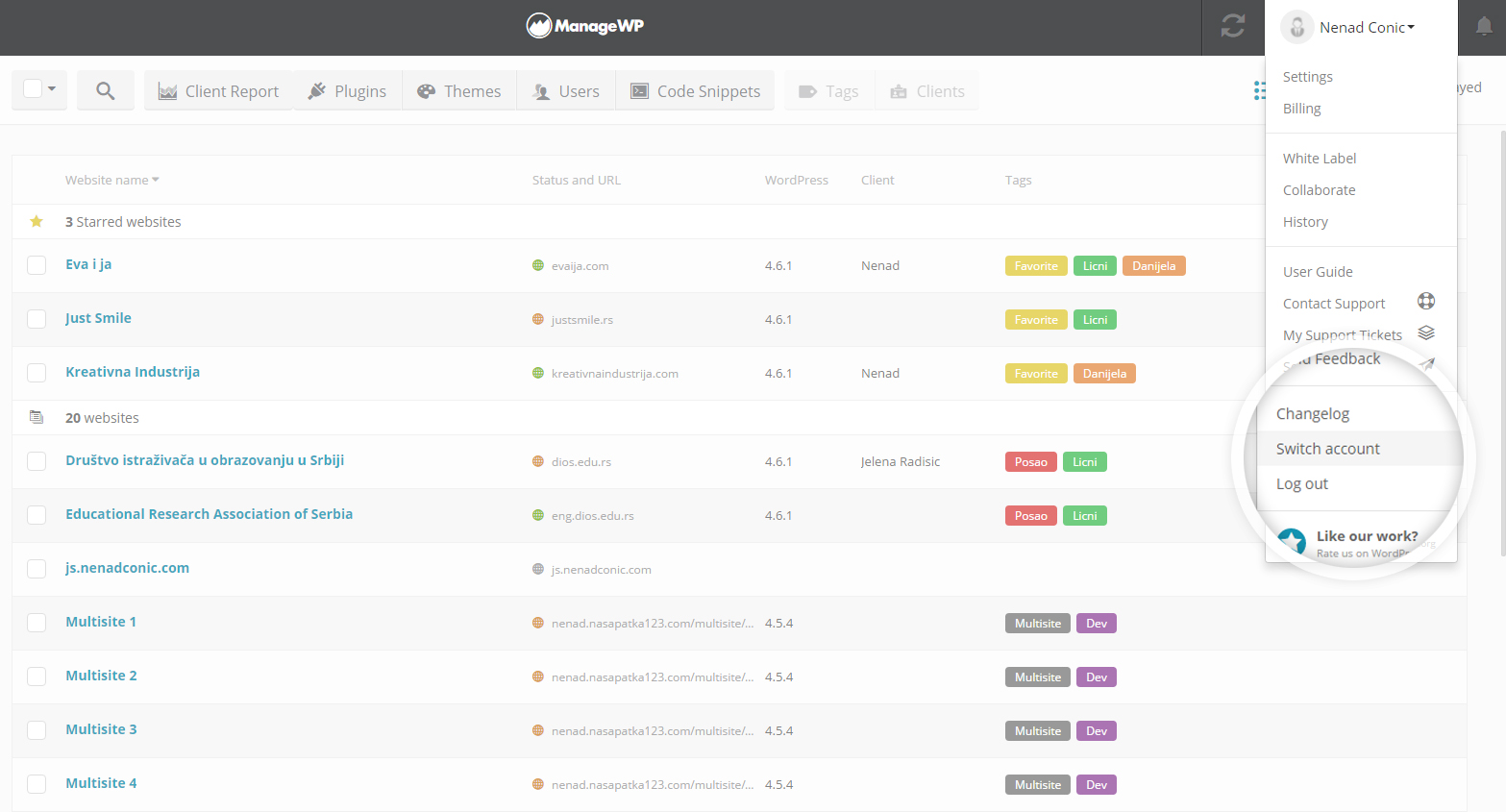 Wrapping Up
These changes are live, so get yourself logged in and start testing them. Let us know what you think, and if these tweaks have made website management a bit easier for you. We are constantly working closely with our UX team to bring you the best possible user experience, but it always helps us to hear your opinion, and that way we can implement more changes that will make your daily workload more bearable.