This article has been UPDATED, check the latest news at the bottom.
This article contains all of the important information you need to know regarding sales taxes and VAT in Orion. Starting with the next payment we are introducing sales taxes and VAT. What you will be charged depends on your location, state or country rules and regulation on tax.
Here is what you need to know.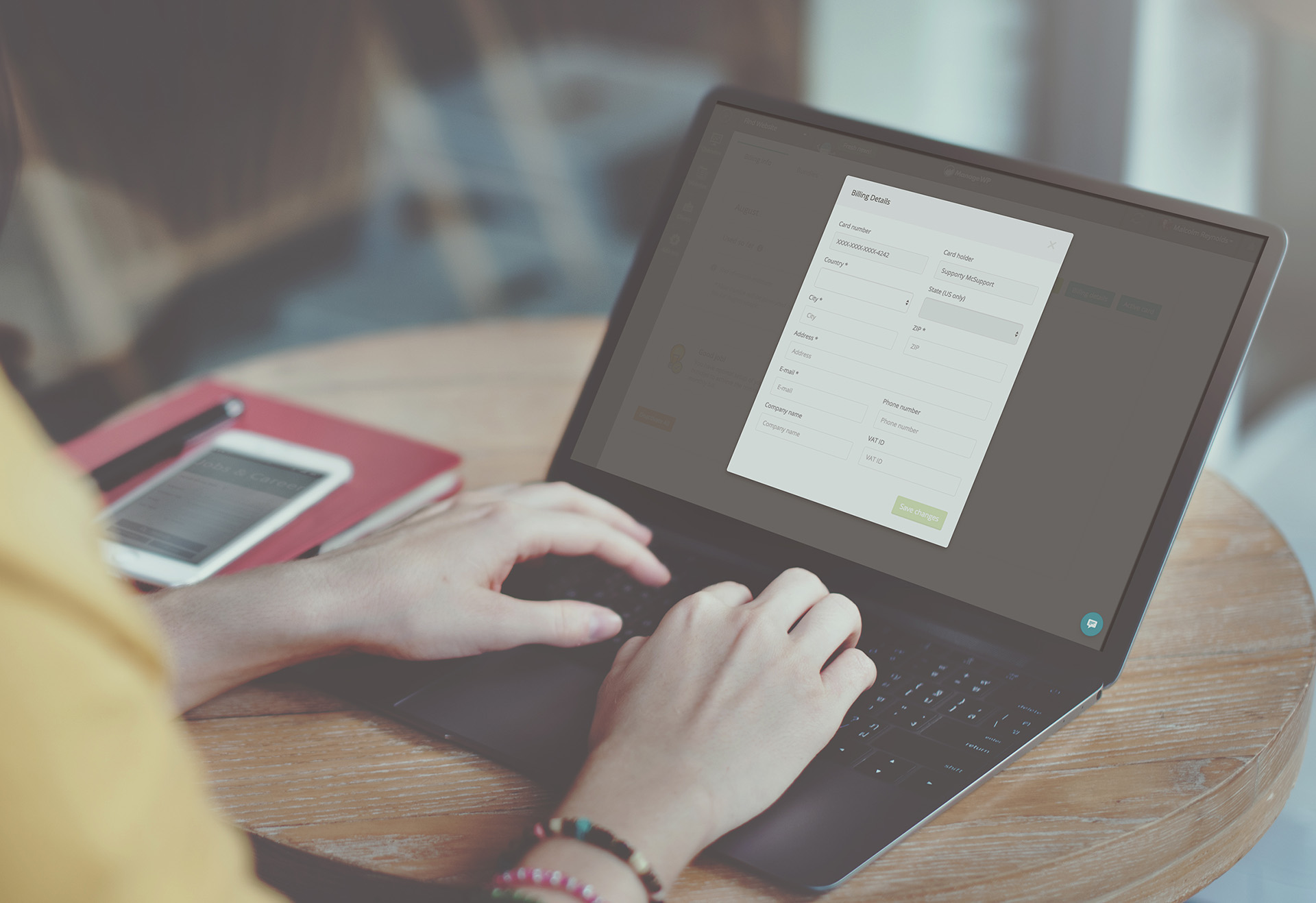 At ManageWP we like to make sure we do business the right way, we don't like to avoid paying tax or try jump through hoops. Those of you who have been with us, you will remember that in the Classic we required Europeans to pay VAT. Orion has helped us scale our business, and we are glad you are making the most out of our platform. However, after having discussed Orion's future with our expert legal team, we have decided to carry on with VAT, and on top of that introduce sales tax for US citizens. At this point it is necessary to charge both. This means that on top of our prices, your total monthly bill, you are required to pay tax in the amount set by your state or country.
We only ask for your address, so that the correct tax amount can be applied.
How To Add Your Address
What this means for you is a one step process where we will ask you to add in your address to our payment information. By doing so, our system will be able to identify where you pay tax and charge you accordingly.
We have created a notification for you so if you see it pop up on our notification bell, you can click on it directly and it will take you to a window where you can fill in your details.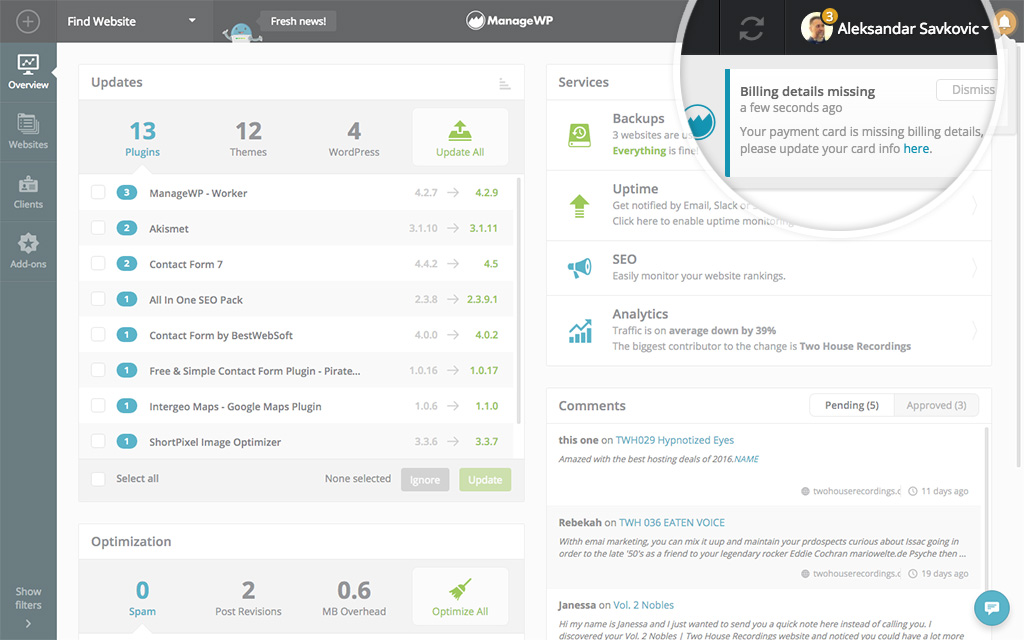 Here is what you need to fill out.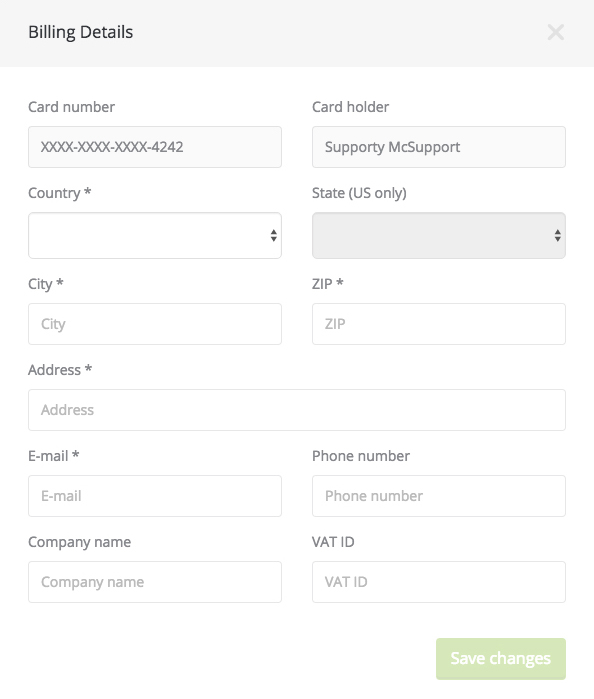 Please note that the state field applies to US citizens only, if you have selected another country, but still need to write down a state write it down in the adress line.
Adding Your Address Is Compulsory
It's important to note that starting September 5, it is compulsory to add your address otherwise we will not be able to bill you. That will result in us being forced to disable your premium add-ons, until you fill in all of the required information.
Please note that if your company has VAT ID, there is an option to fill in this field and you will be exempt from a VAT charge.
Summary
Starting September 5 we require all of our paying customers to fill out their address in our payment window, so that tax can be applied to their payments. Thank you all for your understanding, and like always our support team is with you 24/7 for any additional questions and worries you might have.
UPDATES
Here is the latest information regarding sales taxes. You can expect the sales tax to be implemented at the latest by September 20, for the month of August. We have been experiencing some technical difficulties with the implementation itself, we expect to have everything up and running next week. The issue lies with the tax calculations when generating the invoice. Just to reassure you around 99% of all ManageWP users wont be asked to pay any tax, there are a few exceptions for EU citizens paying VAT. Unless you have a VAT ID, you will have VAT charges added. When the technicalities get fixed, you can expect to see invoices on the 1st of each month, and to be charged by the 5th.
Here is a preview of what invoices look like and where to find them. They can be found by hovering over your username at the top right, and clicking on billing.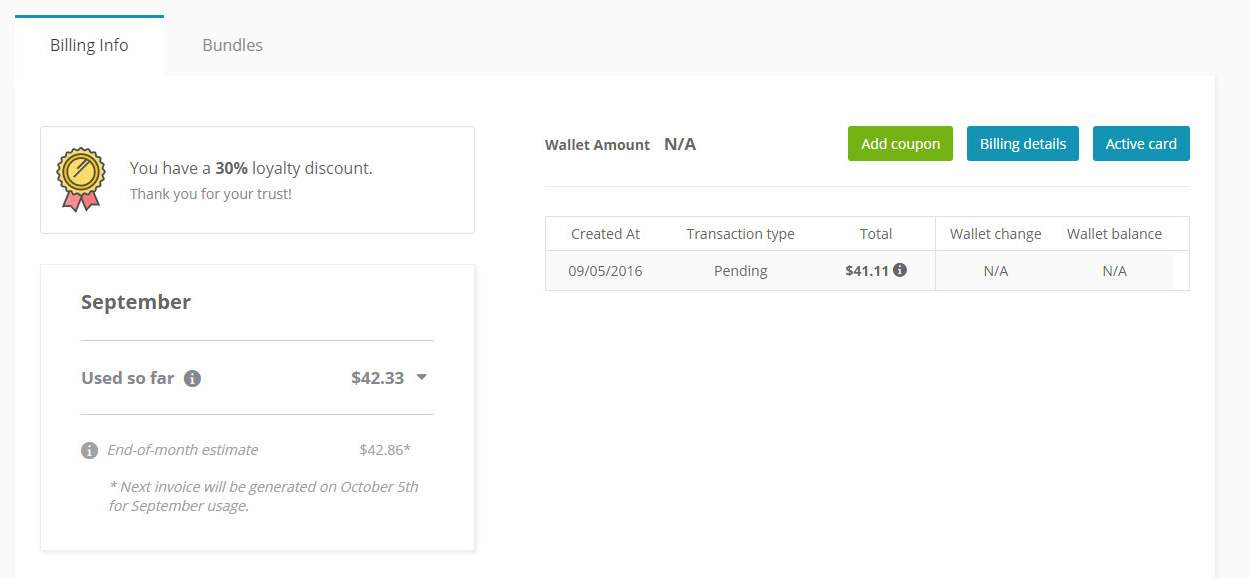 Please note, because of all of the recent changes and legacy transfers, the figure you will see might be higher than what you should pay. If you think there has been a mistake, open up a support ticket and we will fix it for you.