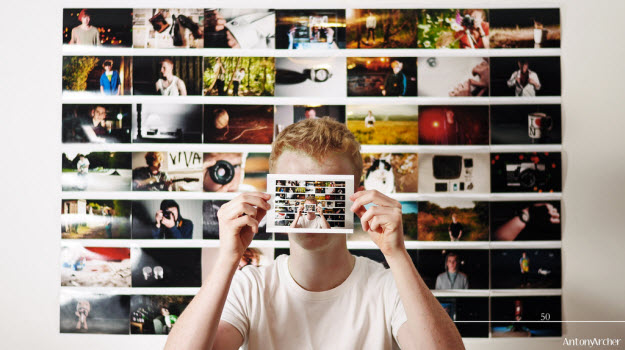 Are you a video blogger? Video bloggers, also known as vloggers, use videos to express themselves as opposed to text and images. Because of this, it's extremely important that their video embedding plugin of choice is suffice for their needs.
Even though I'm not a video blogger, I'm pretty sure that having nice looking videos is a top priority. By that I mean videos that aren't plain or boring, but instead have a little style added to them – anything other than the default look.
Also, even though many people use YouTube as their video host, it's definitely not everyone's #1 choice. So I've made sure to include some plugins below that support video sites other than YouTube.
Let's take a look at them.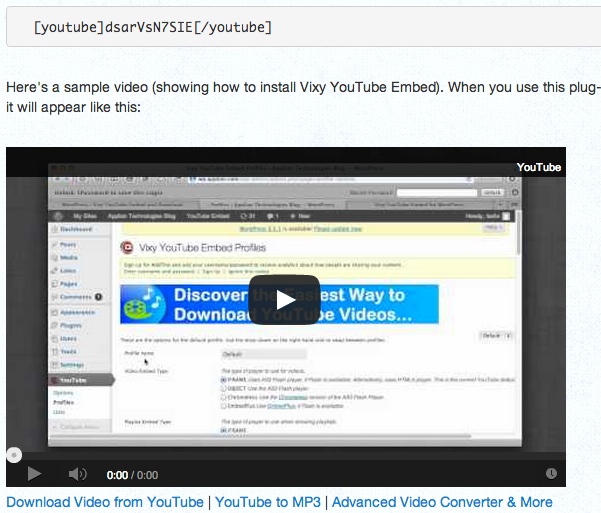 This plugin makes it easy to embed YouTube videos in your posts, via a shortcode. Plus, provides download links for your readers. This is done by enabling the "show download links" feature in the plugin's settings. Since Vixy uses dynamic video sizing (for responsive sites), they'll look good on any type of device.
With Vixy you can customize the size of the video, build playlists, earn money through the Jaksta affiliate program, and much more. You can create different profiles, each with their own controls and behaviors, to give your videos different looks and functionality. The plugin also adds Google compatible metadata to your videos, which is great for SEO purposes.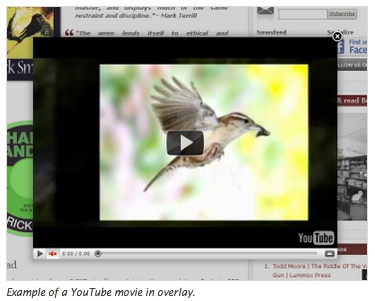 Easy FancyBox adds a beautiful lightbox overlay effect to your videos. It's perfect for videos from YouTube, Vimeo and Dailymotion. There isn't much information given about the functionality of the lightbox, but it appears as though your videos pop-up once the play button is clicked.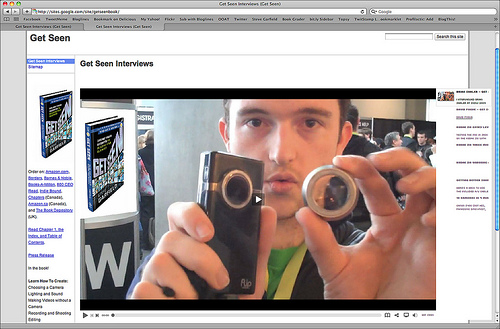 This is a simple plugin that adds a shortcode that you can use to embed videos from 65 different sites such as: Facebook, Flickr, Brightvove, Revver, Vimeo, YouTube, and Slideshare. This is great for video bloggers who prefer to use another type of video site over YouTube.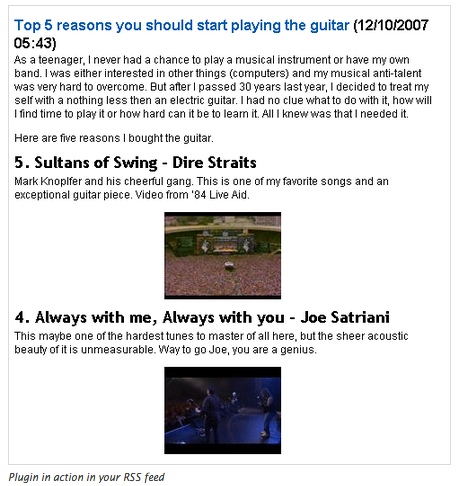 Smart YouTube is one of the most popular WordPress plugins, with over 1,500,000 downloads. Although it's called Smart YouTube, it also supports video embedding from Vimeo, Metacafe, Liveleak, and Facebook. You can also embed YouTube playlists.
One of the best things about the plugin is that it works on the iPod Touch, iPhone and iPad, which is great if you have a lot of mobile viewers. Smart YouTube includes a widget, which you can use in your sidebar, or any other widgetized area, to display videos. There are so many other great features like support for fullscreen viewing and colorbox (lightbox) functionality. Smart YouTube is the plugin for avid video bloggers.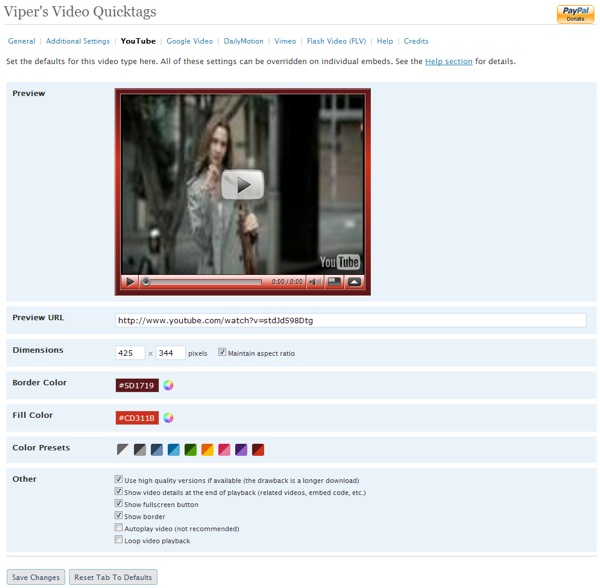 This plugin is great for beginners as well as advanced users. It adds buttons to the blog editor for each supported site: YouTube, Dailymotion, Vimeo, Viddler, Flickr, Veoh, and a few others. When you click on a button, you'll get a pop-up where you can enter the video's URL, and you'll also be able to set custom dimensions if you choose.
On the plugin's settings page, you can also customize the colors (border, fill), enabled a fullscreen button, enable video autoplay, and more. Viper's Video Quicktags supports Flash, QuickTime, and generic video files.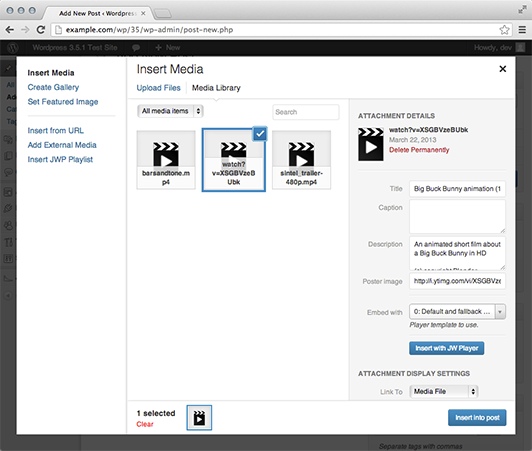 If you're looking for a plugin with intuitive Flash and/or HTML5 video support, this is it. With JW Player, you can easily embed and customize the size and skin of your videos. It integrates with the WordPress Media Manager and lets you include metadata with your videos. You can add watermarks to your videos, create and manage playlists, mute the player sound on startup, and more.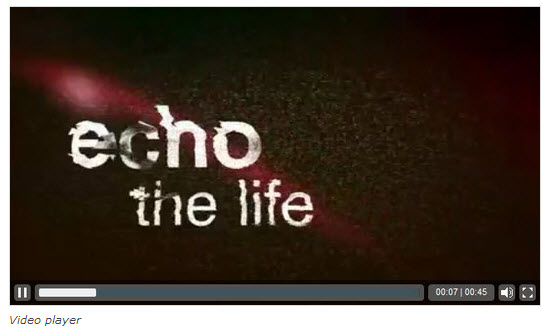 MediaElement.js is an HTML5 video and audio player that provides Flash and Silverlight fallback players for non-HTML5 supported browser. Videos embedded with this plugin are supported on iPhone, iPad and Android devices. MediaElement.js also has its own set of shortcodes, which you'll find listed on WordPress Plugin Directory page.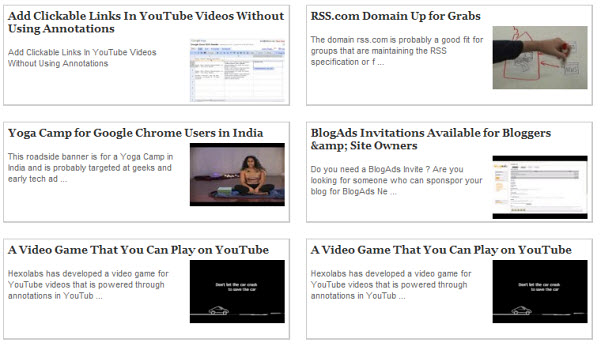 I decided to throw this one into the bunch because sitemaps are important for any website. They are instrumental in helping search engines find the content, images, and videos on your website. This plugin simply creates a sitemap for all of the YouTube videos embedded or linked to in your posts.
Final Thoughts
When it comes to embedding videos in a WordPress blog there are many options available. Sometimes it may take some trial and error to find the perfect tool for yourself, but in the end it's worth being happy and satisfied with the look of your blog.
As a video blogger, what is your favorite WordPress plugin for embedding videos on your blog? If you're not a video blogger and just looking for a great video embedding plugin, which one do you plan on using?
Creative Commons images courtesy of stevegarfield and Antony Archer