We wanted to put together a product roundup for you for the month of October so that you can be sure you are up to date with all of the latest improvements and feature releases. Overall, October has been a relatively busy month for us with two major feature releases, and four feature improvements. Here is what we did in October.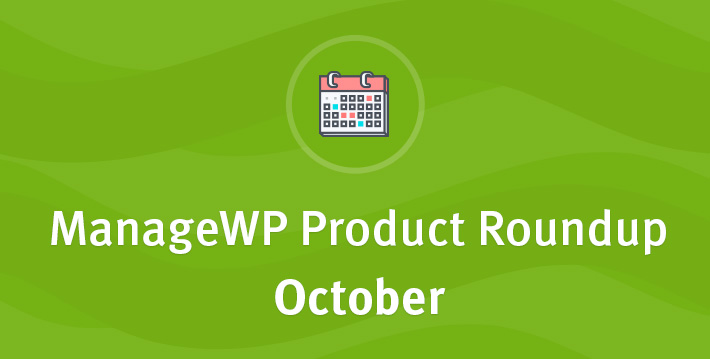 Feature Releases
At the beginning of the month, we released Bulk Add Websites, making it easy for you to add multiple websites to ManageWP at once. You can now choose between being able to upload all websites using website URL or to import them from a CSV file. You can do all of this by going to the "Add Website" screen. To find out full details about this feature have a look at our article, it will help you get set up.

We also redesigned our Ticketing Tool, changing the flow of how you manage your conversation with our Customer Happiness Team. We added the ability to track entire conversations with a thread view, saved drafts of your tickets before sending, and tags that let you know exactly at what stage we are handling your tickets. Find out more about the new system here.
Feature Improvements
We are always looking to improve our features, and this month we focused on:
Don't forget you can track all of our feature releases and improvements in our Changelog. The Changelog can be found by clicking on your profile name, and in the dropdown list, you will find it.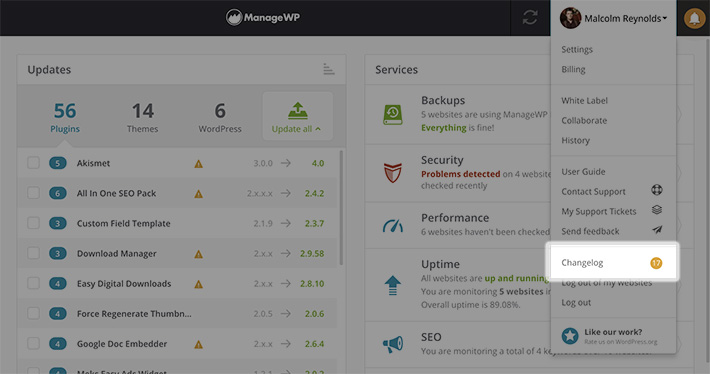 Let us know what you like, and what you would like us to focus our efforts on more.