Search hurts – if you don't have it.
If your competitors have better search on their sites, you're behind. Besides, competitors or not, a good search bar helps visitors find what they need.
WordPress does have a native search function. Although it's not as bad as it once was, the default search isn't exciting. There are several plugins that do it better, all while offering extra features bound to boost your site.
In this post, I'll talk about why having a good search bar is a great thing for your site. Then I'll look at five plugins that beat WordPress's default search.
Why Search Matters
Search exists so that people who find your site can find what's on your site. Visitors are always looking to navigate to content that interests them in as little time as possible. Search is one path leading to that goal – embrace it.
Subpar search scares visitors off. If someone lands on your site, glances around and stays interested, then you've already done a lot of hard work. But if that person goes to the search bar and punches in a query that returns nothing useful, then they're likely to go away. And something else will go away, too: all your hard work.
Beyond the functional aspect of search, there exists a simple expectation that it will work well. We're in the age of Google. Modern search is like a shiny sink with running water and adjustable temperature: we get what we want on demand, with little work.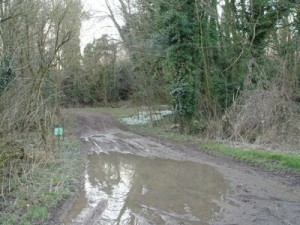 Bad search is like barking at visitors to snatch a leaky bucket, trudge a few miles south and fetch water from a muddy creek. It's not what we're used to. It shocks our expectations.
But enough negativity from me – at least for a few sentences, anyway! There's a positive reason to get great search: analytics.
Search shouldn't just sit there. You can observe it, analyze it, mold it. Search analytics – now a part of many WordPress search plugins – feed you data about what your users search for and what they do after results appear. You can harness the power of search analytics to keep people on your site and funnel them where you want them to go.
(To learn how you can effectively employ search analytics, see this article.)
Why WordPress Search Isn't Ideal
Why am I ranting about how important good search is? Simple: WordPress's default search isn't that good.
It used to be far worse. For years, WordPress returned search results not by relevance, but by date. WordPress 3.7 patched that up.
But the default search is far from perfect. While it's more advanced, the algorithm is still pretty simple. On top of that, you can't index custom post types (for instance, a portfolio post type) for searching. It's still rather "meh."
Moreover, sticking with the default search denies you search analytics – that's a bad deal. So what's the alternative?
Plugins. You can even choose. 😉 I'll now go over five plugins (in no special order) that will give you better onsite search.

I'll get this one out of the way first, because I'm technically cheating – it's not a plugin.
Google Custom Search isn't limited to WordPress. It's available to any website, but I want to include it because it's a decent option. Besides, there are plugins that help you set it up.
Once you have Google Custom Search up and running (here's an article explaining how to do exactly that), it works just like normal Google search. You get the same awesome search functionality, just for your site:
See search terms bolded in results
Get autocomplete for search queries
Link to Google Analytics to get search statistics for your site
Customize the look of the search bar and results page to fit your site's design
Return relevant results, backed by the power of Google
Here's the big downside: you also get ads. To access more features and remove Google's ads, you'll have to pay $100 per year.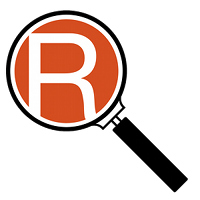 Relevanssi, created by Mikko Saari, is the most popular and well-known WordPress search plugin. Its purpose is in the name: relevance.
Beyond returning results that actually matter, Relevanssi has a number of sweet features. Here are a few:
Fuzzy matching (the search engine will search for partial words – a search for "blog" will include results for "blogging")
An option to exclude certain posts, pages, tags and categories from results
AND and OR search modifiers
Autocomplete suggestions
For search analytics, the plugin logs user queries. That's useful information.
The free version of Relevanssi is fantastic (we've written about it before on the ManageWP blog). You can go premium for a one-time payment of $39.95. It nets you some cool extra features.

Let's talk about pricing right away with this one – because you can't get away from it. SearchWP doesn't come for free: its premium version is its only version.
SearchWP, which was built by New York web developer Jonathan Christopher, touts itself as "the best WordPress search plugin." While I'm not entirely convinced of that, many people are and they're willing to pay $29 per year for it.
Why? SearchWP does have a phenomenal array of features:
Fuzzy matching
Keyword weight control (you can specify how much weight the search algorithm gives to words in post titles, post content, specific fields, etc.)
PDF indexing
An option to disable search on any post type, any category or any tag
In-depth site statistics
Even more – just check their website
Like every plugin we've looked at so far, yolink promises relevance in the results it spits back. It also boasts a few great features:
Highlighted search terms on the results page
An option to exclude certain kinds of content from the results
Multisite support
Here's the downer: no search analytics. That disappointed me.
I'm inclined to say that yolink just doesn't offer as many great features as the other plugins on this list. I'm hard-pressed to explain what yolink's big advantage is. But maybe you disagree. Let me know in the comments at the end of the article!

This is an awesome plugin that a couple of helpful commenters suggested on my previous post. Swiftype Search runs on its own server, so it doesn't slow your site down. That alone is pretty cool.
Here are some of the other features it offers, a few of which are unique:
Autocomplete search suggestions
Fuzzy matching
A drag-and-drop interface that lets you reorder the results for any keyword
Faceted search: it lets searchers filter results by date, author, location, content type and more
Swiftype Search is powerful. It's also pricey: there's a free plan, but it places Swiftype Search branding on the search bar and results page. The pro plan costs $19 per month.
Conclusion
WordPress's default search improved with WordPress 3.7, but it's still not great – there are far better tools.
Autocomplete, fuzzy matching, advanced customization and – best of all – search analytics are all terrific tools. They'll improve your search and thus improve your site.
These are all decent plugins – some of them are amazing. To see how relevant the results are for your own site, you'll have to test them for yourself.
In the comments below, let us know how it goes! Other people would love to learn from your experiences.
Creative commons image by Brian Ironside