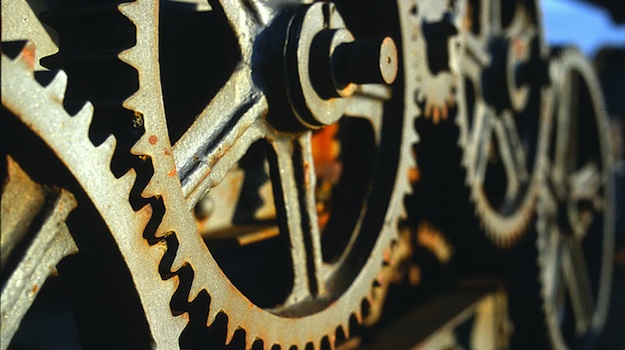 We live in a world of information overload. A world where, let's be honest, we'll avoid the instruction manual if at all possible. But that often comes back to bite us when we realize weeks or months later that we have been missing out on a key feature, or a quicker way of doing a common task.
Which is where we come in. This is just a humble blog post, not an instruction manual, but we happened to have filled with with a few useful tips that will allow you to make the most of your ManageWP account. A few minutes spent tweaking key settings can not only allow you to get your work done more quickly, but it can also solidify the security of your websites. Who doesn't want those things?
Let's get straight to it. Just click on "Settings" at the bottom of your ManageWP Dashboard's sidebar and we can make a start.
Autoload Sites on Login

By default, ManageWP will not autoload your sites when you login. Depending upon how many websites you have connected to your account, loading them can take a few moments.
Remember – ManageWP accesses each and every one of your websites and pulls all of the information relating to plugins, themes, and much more. It does so in a fraction of the time it would take you, but if you have tens or hundreds of sites, you will need to give it a few moments to get the job done.
Deciding whether or not to check this option really depends upon your individual circumstances. If you login to ManageWP in the morning and leave it open all day, autoloading your sites would be the sensible choice. If however you find yourself logging in and out several times per day, autoloading would be a waste of time. You don't need to update your plugins more than once a day now really, do you?
Analytics Integration

Integrating your Google Analytics account with ManageWP is time well spent. You're likely to want to do in-depth analysis of your analytics data on a periodic basis, but for the purposes of briefly checking your traffic levels from one day to the next, it is easier to have it available at a glance on your ManageWP dashboard.
Login IP Restriction

We go to great lengths to ensure that your websites are protected by employing the best possible security measures. One such measure is login IP restriction. If you know that you will only need to login to your account from certain IP addresses, you should set this up in order to prevent unauthorized access attempts. Simply enter the relevant IP addresses in the text box.
As shown in the screenshot above, you can add an asterisk in place of the last two digits of your IP address to allow access via a range of computers.
Be warned – this is a very powerful feature in that you could potentially lock yourself out of your account. Use with caution!
Two Factor Authentication

This is another excellent security feature. You can set up ManageWP so that it can only be accessed by inputting a code that is sent to a specific email address or cellphone number. If you use this method, only those with access to your email address or cellphone number will be able to login to your account.
Max Requests Per IP Address
In order to return data to you as quickly as possible, ManageWP communicates with all of your websites simultaneously. You may wish to limit simultaneous requests in order to reduce server load.
The first thing you will see is a list of cached IP addresses: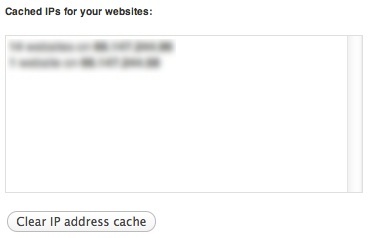 Below that, you will have various settings that determine how ManageWP interacts with the server(s) upon which your websites are hosted:

If you wish to alter the load that is placed upon your server(s) by ManageWP, this is the place to do it. If however you do not understand what the effects of altering these settings will be, it is probably a good idea to leave the settings as they are.
Worker Plugin Branding
If you are managing clients' websites, you may wish to brand the worker plugin as being part of your operation. That is easy to do with the worker plugin branding settings. Just name the plugin and input the meta data as you see fit.
Alternatively, you can prevent the worker plugin from appearing in the site's plugins list.
Take a Few Moments to Optimize Your ManageWP Experience
It will only take a minute or two to optimize your ManageWP settings, and the improvement in features and functionality is well worth it. Why not just take the time right now to make the adjustments, and be done with it?
Creative Commons photo courtesy of tallkev