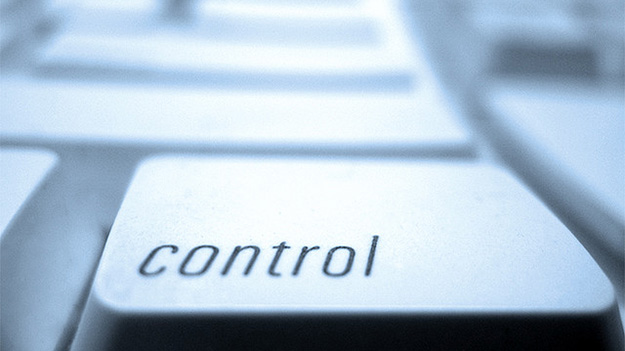 If you're a Windows user looking for a new computer and have a budget of $1,000 – $3,000, you're probably considering a Mac. Here's how it goes:
You think to yourself, "Should I get a Mac?"
You read Apple's Why You'll Love a Mac, Why Mac FAQs, Compare Mac models, and visit an Apple Store to Try a Mac.
You tell your friends, "I got a Mac!"
With an expectant smile on your face, you unbox your new Mac. Once on your desk and you take it all in, your heart skips a beat as you physically gasp at its beauty.
Welcome to your new life as a Mac user.
Reality kicks in when you get that call or email and you tell yourself, "Time to get to work."
Then you look at the Mac and wonder, "I only know how to use a PC. How do I do what I used to be able to do?"
At a recent PC-to-Mac convert's request, I put together this guide of Mac how-to's, tips, and tricks for everyday productivity.
About Me
I'm a WordPress-savvy, software- and hardware-repairing, optimization-obsessed, and fun-loving guy from Oklahoma (originally from Wisconsin). I owned an iPad 1 for a couple years before getting my first iMac. I too was a PC power user who became a Mac beginner.
After consulting some of my Mac friends, doing a bunch of research, calling AppleCare often, and just putting my determined computer guru skills to good use, I became a very proficient Mac user. And I want to share some quality tips with you.
Show Me the Money
Apple makes great products. Apple is also great at extracting sizable amounts of cash from millions of people, sometimes all at once (computers) and sometimes little by little (downloads and accessories). Some of the things I'll mention cost money. You need to be prepared to pay for stuff so here's a money-saving tip…
Apple doesn't know what a "sale" is… Everything is full price… Unless you think to buy discounted Apple gift cards!
My favorite discounted gift card website is Gift Card Granny. They have an inventory of discounted iTunes gift cards and discounted Apple Store gift cards, sortable by discount percentage, seller type (I always uncheck eBay Auctions), and more.
Basically, you buy a $100 iTunes gift card for $95, add that gift card certificate code to your Mac App Store or iTunes account (they're the same thing) and then you make your app purchase. NOTE: Apple Store gift cards cannot be used in the Mac App Store / iTunes stores, and vice-versa.
Great Value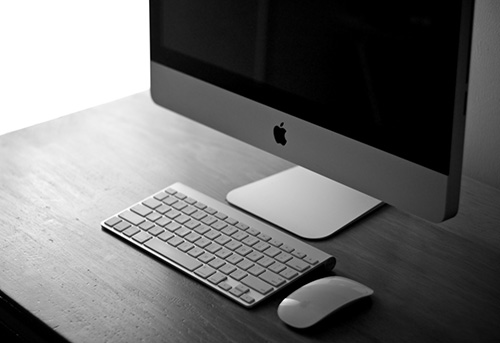 As stated above, we'll be spending some money, but you should be happy about it because we're considering what's of greatest value within a budget, not what's least expensive.
A Mac is a work machine, but it's also beautiful. I justified paying more than 3x the cost of a new Windows PC by telling myself how much more productive I would be not having to wait for "Not Responding" messages, reinstalling or clean-upgrading the Windows OS every 1-2 years, and dealing with random issues, virus warnings (even false positives), and other headaches of owning a Windows PC. I have spent quite a bit of money and haven't regretted any of it.
Getting Started with your New Mac
Going from PC to Mac can be a shock to your system, even for techie people, but reading the links and tips here will get you up and running before the end of your first day with your new Mac.
Apple Support
If you didn't purchase the AppleCare Protection Plan for Mac (which I did and would recommend you do too), you get phone support for the first 90 days and a 1 year limited hardware warranty. If you didn't buy AppleCare at the time of purchase, you can buy it anytime before your 1 year warranty runs out.
I say all that to tell you that anytime you have the phone support (90 days to 3 years), you can call Apple for support if you want someone to hold your hand through some of the info below or just want to talk some ideas out with them. FYI: like any support call center, there's potential for hold times, inadequate/wrong support information, and there are advanced support technicians that you can be escalated to if you think you're not getting the information you're looking for.
Premium Apple Apps have a different support warranty. Apps like Final Cut Pro, Aperture, and Logic Pro come with a 90 day premium/specialized support line. So don't buy the apps until you have time to learn them (i.e. time to call with questions). Unfortunately, this support is for answering advanced questions, not getting hand-holding "show me how" help.
Learn the Lingo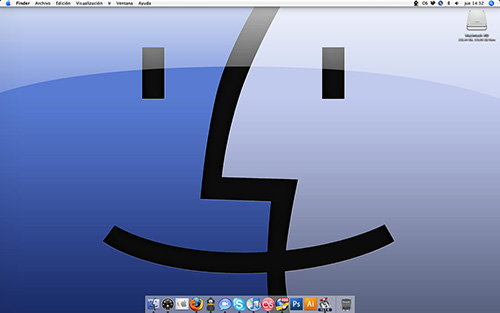 Windows and Mac have their own terms. Here are some common words, acronyms, and phrases to learn right away:
Windows Desktop ~ Mac Desktop
Windows Wallpaper ~ Mac Background
Windows Recycle Bin ~ Mac Trash
Windows Start Menu, System Tray, and Taskbar ~ Mac Dock
Windows Programs ~ Mac Apps
Windows Explorer / My Computer ~ Finder App
Windows keyboards (e.g. Logitech brand) can be used on Macs, in which case:
Windows Key ~ Mac Command (Cmd) Key
Windows Control Key ~ Mac Control Key
Windows Alt Key ~ Mac Option Key
Hard drive formats are important to know about:
Windows hard drives are formatted as NTFS. Mac can read NTFS.
Mac hard drives are HFS+ (pronounced "H.F.S. plus"). Windows can read HFS+.
USB thumb drives are formatted as FAT. Both Windows and Mac can read and write to FAT formatted drives. There are some drawbacks to FAT drives; no single file size larger than 4 GB is a major one.
With Paragon NTFS for Mac, the Mac OS can read and write NTFS-formatted drives. That company also sells the inverse product (Windows can read and write to HFS+). And if you want both, like I have, you can get their bundle.
Windows Fonts are located in the folder %windir%/fonts (used to install and uninstall). Mac comes with the Font Book app for installing and managing fonts. It's important to know that each OS comes with its own proprietary fonts. Therefore, if you have some documents that use Windows fonts, they'll be substituted when opened on your Mac if not already installed. You can get some of the Windows OS fonts on Mac by installing Microsoft Office for Mac (linked to below).
Getting Started and Transferring Files from PC to Mac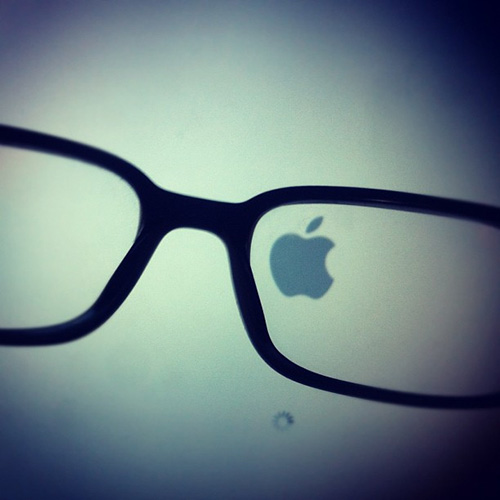 Now that you know some lingo and understand drive formatting, it's time for you to make a decision how to move files from the past (full-time Windows) to the future (full-time Mac).
Personally, I have always kept my files on an external hard drive. So I just unplugged the USB hard drive from my PC to my Mac and was up and running. However, there are some files on a PC's internal hard drive  that you might want. You'll need to evaluate the software you have installed, whether you'll have that same software on your Mac too, and where those files are stored in the PC.
Most likely, any external hard drive you purchase will be formatted as NTFS. If you have Paragon installed, that's not a problem, but if you'll ONLY be accessing that drive from a Mac from now on, it's probably best to move your files OFF that drive, reformat the drive as HFS+, then put all those files back ON that drive. Plus, Time Machine only works on HFS+ drives.
Watch/Read these help topics before making a decision how to get started:
Keyboard Shortcuts
Keyboard shortcuts are great for productivity. Below is a list of common Windows and Mac keyboard shortcuts.
Cut: Ctrl+X on Windows, Cmd+X on Mac (doesn't work for files on Mac; use Cmd+Option+V to Paste copied files)
Copy: Ctrl+C on Windows, Cmd+C on Mac (does work for files on Mac)
Paste: Ctrl+V on Windows, Cmd+V on Mac (does work for files on Mac)
Minimize current window: Windows+M on Windows, Cmd+H on Mac
Switch open programs: Alt+Tab or Windows+Tab on Windows, Cmd+Tab on Mac
Close Program: Alt+F4 on Windows, Cmd+Q on Mac
Refresh webpage: F5, Ctrl+R, or Ctrl+F5 on Windows, Cmd+R on Mac
Go to beginning of line: Home key on Windows, Cmd+LeftArrow on Mac
Go to end of line: End key on Windows, Cmd+RightArrow on Mac
Capture all screen(s) to clipboard: Print Screen on Windows, Cmd+Ctrl+Shift+3 on Mac
Capture current program's open window to clipboard: Alt+PrtScr on Windows, Cmd+Ctrl+Shift+4 on Mac allows you to draw your desired screenshot area
And many more Windows to Mac keyboard shortcuts at MyFirstMac.com. Also see all Mac keyboard shortcuts.
Two Windows shortcuts that I wish Mac had:
Open Windows Explorer: Windows+E. There is no shortcut key for opening a new Finder Window, unless you're already in the Finder app (in which case it's Cmd+N).
Cut and paste of files (listed above). In Mac, pretty much everything is drag-and-drop enabled. Moving files is drag-and-drop enabled but doesn't have true cut and paste functionality. To move files (not copy and paste), drag the files from one Finder location to another and hold the Cmd key before you let go of the mouse click (i.e. the "drop" part of drag-and-drop). If you don't hold down Cmd key, it'll just copy, not move the selected/dragged file(s).
Windows Shortcuts vs Mac Aliases:
Windows Explorer allows you to create a shortcut (technically, it is a .lnk file) for quick access to any folder location. However, it's simply a shortcut. You cannot copy files into/onto it. Instead, you would click the shortcut to be navigated to the real location of the folder and then copy files into/onto it. (FYI: I'm not referring to NTFS symbolic links or NTFS junction points, both of which are more robust and more technical than creating a Windows shortcut.)
Mac allows for creating aliases (similar to Unix symlinks but they follow changes to file/folder location and renaming), which are much more powerful and versatile than Windows shortcuts. Think of aliases as both a shortcut and, effectively, a copy. It's not just a shortcut, and it's not a true copy. It acts as the referenced file/folder. To create an alias on Mac, it's just like dragging to copy or dragging and holding down Cmd key to move. To create an alias, drag and hold down Cmd+Option and you'll be creating an alias instead of copying or moving.
Tip: Both Windows shortcuts and Unix symlinks are useless if the original/referenced file or folder is moved or deleted or renamed. However, Mac aliases follow the referenced file/folder if it's renamed or moved (even if moved to the Trash).
Multi-Touch Gestures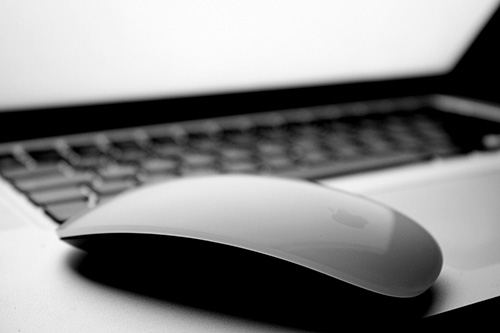 The Magic Trackpad, Magic Mouse, and Apple laptops all support Multi-Touch gestures.
Gestures can be considered replacements for keyboard shortcuts at times and enable totally new functionality in other ways. Learn gestures from Apple.com and DanRodney.com.
Along the same lines (although not a gesture), you can create Hot Corners so you can access applications simply by moving your mouse cursor into one of the 4 screen corners.
Apps
The Mac App Store for Macs is like iTunes for iPhones, Google Play for Android devices, or Windows Store for Windows 8. As stated above, iTunes gift cards are the same as Mac App Store gift cards (but NOT Apple Store gift cards). If you add $50 to iTunes and spend $20 on music, you'll see a $30 balance in the Mac App Store.
Some apps are only available from the App Store; some are downloadable from the web and aren't available via Mac App Store; and others are available from both in and out of the App Store. In general, for security reasons, you should prefer apps available from the App Store. However, sometimes apps aren't in the App Store because they do something you want them to do that Apple doesn't allow in its store. Additionally, Apple polices the App Store but can't police downloaded apps. This means that app updates come later (after Apple's review/approval process) than the same app not downloaded via the App Store.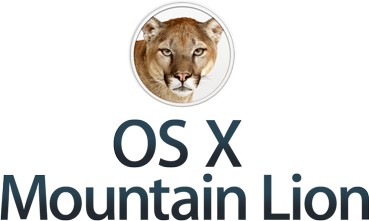 One caveat to downloading apps outside of the Mac App Store is that they may not be compatible with your operating system version. A guideline (not the rule) is that apps/drivers/plugins made for 10.6 and below likely aren't compatible with 10.7 and newer OS versions. At the time of this writing, the newest version is OS X 10.8.2. OS X 10.8 is dubbed "Mac O.S. 10 Mountain Lion".
Following is a list of free and paid apps that you should consider installing, if their usefulness applies to you and if they support your OS version.
About the Mac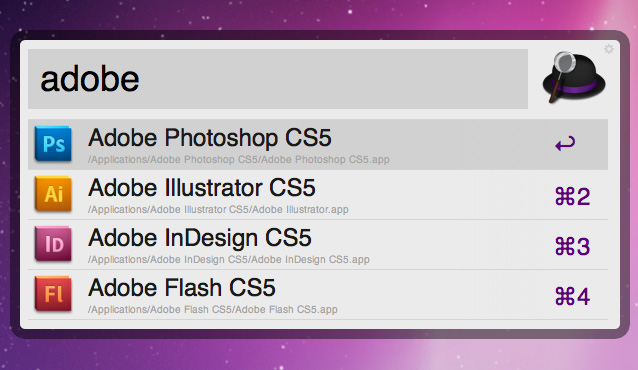 Management and File Sharing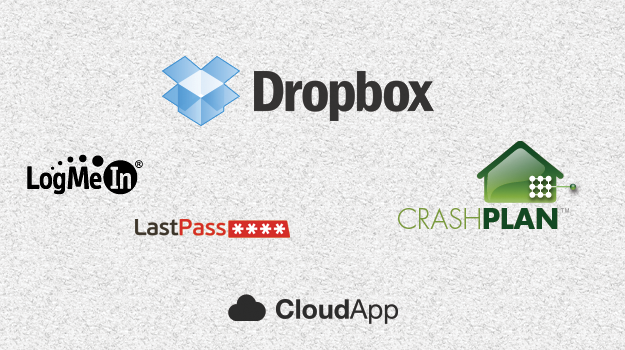 Communications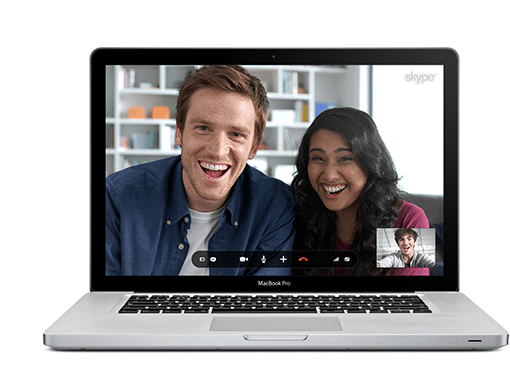 Productivity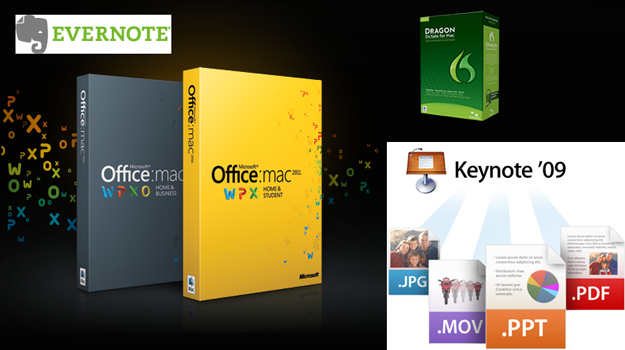 Create documents, spreadsheets, presentations, and more with Microsoft Office for Mac and/or Apple's alternatives (Pages, Numbers, and Keynote) — personally, Office is better except Keynote beats PowerPoint, and I could go either way on Apple Mail or Microsoft Outlook, if you even want to use one of those
Be productive with Evernote, Producteev, and Wunderlist
Dictate to your Mac with Dragon Speech Recognition Software for Mac (may help prevent RSI)
Media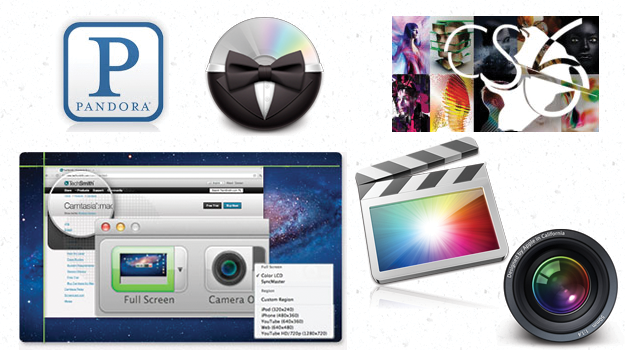 Programming, Internet, SFTP, WordPress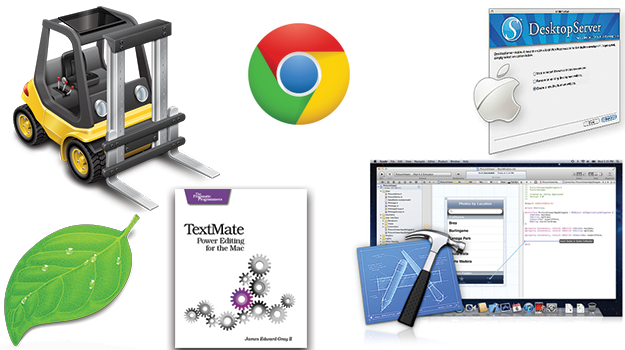 Can Computing Life Get Any Better?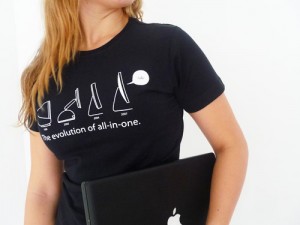 Apple has a slew of products and accessories to help you empty your wallet and feel good about it. They all have a learning curve, which hopefully this article cut way down for you, but once you're up and running, computing life is about as good as it gets.
Personally, the extra simplicity, efficiency, beauty, and performance that I get from my Mac has more than justified the financial and time commitment needed to permanently switch from Windows to Mac.
One last tip…
To help you maximize your computing power and save a few bucks, one alternative to buying Mac-only is to buy additional Mac RAM from Crucial. It's about 1/4 the price and top quality. You can find out your Mac's max RAM by viewing the Tech Specs section of the information pages (e.g. iMac Tech Specs).
Please share your questions, suggestions, and tips in the comment area below.
Creative Commons image(s) courtesy of .faramarz, Brendon Burton, Yeray Hernández, Marco Nuñez G., ~ d a n ~, and SambaClub.