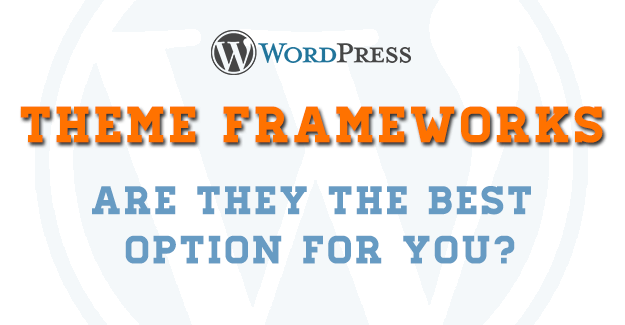 Before diving into why I decided to switch from a standalone theme to a theme framework it's probably a good idea to begin by explaining the difference between the two.
A standalone theme is just that: an individual theme that houses your WordPress site's design as well as some basic functionality. When you get a WordPress theme framework though you're getting one of two things: 1) A "drop-in" code library that is used to facilitate development of a Theme; or 2) A stand-alone base/starter Theme that is intended either to be forked into another Theme, or else to be used as a Parent Theme template.
Until recently, as the title of this post would suggest, I had a standalone theme that I had purchased through the Themeforest marketplace. And I thought I was really happy with it.
So why did I decide to make the switch?
It All Started with a Comment
A comment beat-down actually. Delivered right here on the ManageWP Blog; in the comments section of my first post no less.
I had just delivered a gushing review of the Website theme which I'd recently purchased and installed for my own site and titled the post: How-to Install & Configure What May Be 2013's Best Premium WordPress Theme.
And I meant it!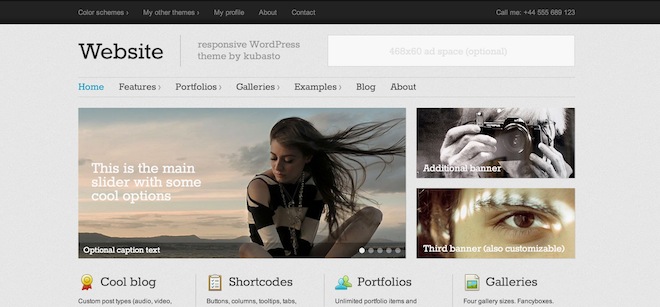 But then a reader jumped into the discussion and rather bluntly corrected me.
Dan said:
This theme is fairly awful to deal with. I picked up a client who is using it, and I highly disrecommend it. They got hacked because of it, but that's not even the main reason I dislike it. Here's the main reason why "Website" is a bad theme:

It violates the officially recommended and proper practices for theme development by adding extensive functionality and custom content types to the theme's functions.php file rather than separate plugins. You'll lose all your custom content and those plugins if you ever switch to another theme. You'd have to extensively modify the new theme to work the same wrong way, or else do what the developer should have done and move all the custom content and functionality to plugins. Most people who buy these themes can't do this themselves or even understand the issue.

This is not an isolated story. It's well known that many Themeforest developers ruin the flexibility of WordPress by refusing to separate functionality and content from presentation. You may not even need or want all the bells and whistles they pack into their themes, but like it or not, you get it with no way to cut it off.

Expect support to suck as well. Upgrades may never be offered, and when they are then tend to be patches emailed on demand (if your emails aren't ignored) or zip packages to download and install over the old version.
To which I replied:
Hi Dan, thanks for sharing your story. Obviously you've had your own experiences with this theme and you didn't enjoy it. However my own experience (and many others) has been vastly different. Since I've owned a license to the "Website" theme I've had consistent updates as well as reliable and quick support response. Which is why I feel your accusations at the end of your comment a bit unfair as they do not seem to reflect the reality experienced by this theme's actual customers.

On the other hand, I understand your critique about added functionality in certain themeforest themes. Obviously this is a hotly contested issue and there are multiple viewpoints on it. I have found that some (if not most) users find the extra functionality now helps them get where they need to be in the future – regardless of the possible challenges as a result. I'm not saying that is always the case, but it stands to reason that someone – like you said above – without the ability to add functionality themselves might lean on a robust theme to help their site get traction for a year or two. After that they can make changes, hire help if need be, and "do things right."
And then I was smacked down again by Dan with:
Nathan — It's not a matter of "not enjoying" the theme or some kind of "controversy" about which people can reasonably disagee. Themes like "Website" violates the consensus standards of the best WP theme developers, the WP codex, and common sense. They do it to lure and lock in amateur users and to simplify work for themselves. Period.

I have access to updates for this theme through the license holder. They never applied any of the updates because they had someone customize it directly, and the updates would overwrite the modifications. A child theme should have been created to prevent this, but unlike BETTER theme developers, Website does not come with a blank child theme and is built in a way that makes it especially challenging to work with through a child theme, which is also the officially recommended way to customize themes.

Your argument makes no sense — buy a badly written theme, load it with content, and a year or two later spend a lot of time and money porting it to another theme? If you get a properly contructed theme in the first place, all your content and functional customizations are instantly portable to any other theme — anyone could do it. Huge difference. Themeforest junk like "Website" just adds a huge hidden cost that will come due on the unwitting user in short order if they have any significant content that is not something they consider disposable.
After which I meekly limped away from the conversation with a placating response:
Dan – You've brought up some excellent points. I can only say that I will have to look into these issues more thoroughly – possibly resulting in a follow-up post. I wrote this post because I have used this theme a lot and found it (and the theme developer) to perform excellently.
Ouch!
Obviously, I had some research to do. Beyond the incident being a bit embarrassing, I ultimately have a responsibility to be aware of these types of issues and how they affect users. Especially if I'm reviewing and recommending a product.
Thankfully all I had to do was google "problems with themeforest themes" and begin reading. Dan was also kind enough to drop a few helpful links in another comment. The most helpful being a Themeforest thread about forward compatibility in which everything that really needs to be said on the subject is thoroughly covered by several reputable developers.
He Was Right and I Was Wrong
While at the moment I was extremely happy with my beautiful looking theme that was chock full of useful features, it was definitely going to come back to haunt me if I didn't make a change fast. My pages and posts were riddled with shortcodes and custom post types unique to my theme. Making a change to another theme a year or two down the road would be near impossible.
But that reality didn't change what I was looking for in a theme. As a non-developer (which is why I wasn't as familiar as I should have been with this issue in the first place) I still needed a theme that provided as much control as possible over theme functionality, design customizations, and content formatting – without getting into any code.
The answer (at least for me) was switching to a quality theme framework that provides those features while remaining in-line with WordPress theme development standards and best practices.
After asking around a bit as well as doing some independent research and comparison, the following theme frameworks topped my list of potential choices (in no particular order):
Why I Went with the Genesis Framework
When it came time to make a purchase I was deadlocked between two choices: WooThemes and Genesis. All of the theme frameworks had some impressive pros and very few cons. But in my opinion these two options provided the best value at the intersection of design customizability, easy to implement features, page/post formatting and affordable pricing.
Prose, the Genesis child theme of my choice, was a lot like "Website" in that out of all the Genesis child themes available it had the most customization options available from the admin. And everything else I wanted came in the form of pre-written code snippets as well as an extensive array of plugins for me to pick and choose from.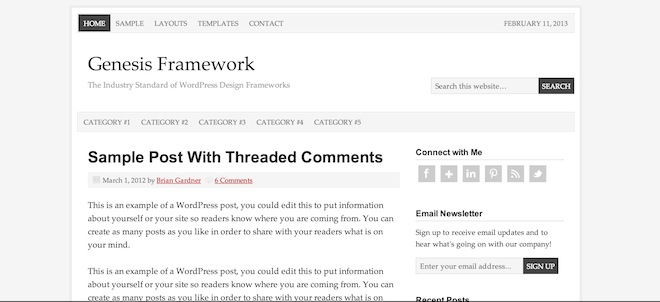 On the other hand I was also really impressed with the Canvas theme from WooThemes. If anything Canvas was more robust, more customizable, easier to use and more feature rich – with an equally if not more impressive array of powerful plugins.
The only problem was that when I looked at the pricing options the developer package for Canvas was $150 plus an additional $30 for lifetime support/updates. Where as Prose running on Genesis (which uses one framework pricing package for all) only cost $84.95 and included support and updates at no extra cost.
So I went with Genesis.
Benefits of the Switch
After going through the predictably annoying process of putting my website on maintenance mode, deactivating "Website" and installing Genesis with Prose – I was pleased to take stock of the many benefits to this choice:
A theme design that's easy to customize
Multiple layout options for each page
An instant increase in site speed (especially when combined with a caching plugin)
Industry leading security
Industry leading search engine optimization
A thriving community of fellow genesis users and developers
Rock solid code that follows WordPress theme development standards and best practices
Amazing support, free resources, and tutorials
And of course a WordPress website that is essentially "future-proof" as I will be able to make any future design changes, including a new child theme, without putting my content or site functionality at risk.
Final Thought
When it's all said and done I'm really happy I made the switch. I feel much more confident about the future of my website after having "built it" on a solid foundation. Do I wish I could have been clued in to this need in a less embarrassing more polite way? Sure. But that was my fault. I should have known about those issues before promoting a theme that is ultimately misleading and potentially disastrous to someones blog or business.
What about you? Have you had issues with forward theme compatibility? Do you now use a framework like me? Tell me your theme stories and post responses in the comments below!