As you know security has always been important to us, and with the new Orion dashboard, we are taking extra precautions to make sure it is as secure as possible. This means we are introducing the Google Authenticator to Orion.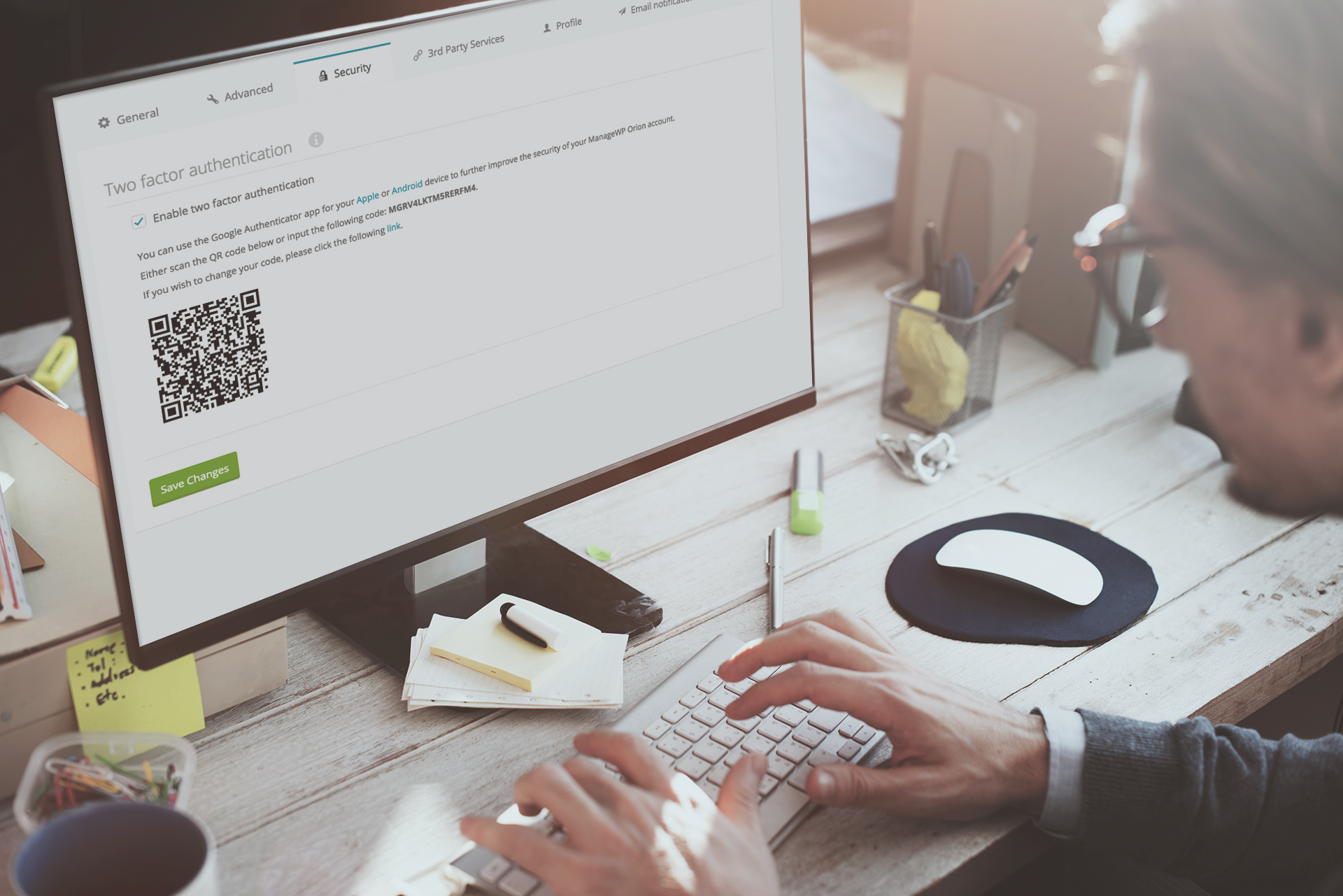 How Does Google Authenticator Work
Google Authenticator is a mobile app that adds two factor authentication to your account login to help keep your data safe. After Google Authenticator is installed on your mobile device and Orion is connected to Google Authenticator, you'll need to auto-generate a Google Authenticator passcode on your mobile device to log in to your Orion account.
Where To Find The Two Factor Authentication
The two factor authentication is staying in the same place, we just changed the way it works. You can still find it by going to your name in the top right corner, on settings, and then under security. There you will find all of the options to enable it.
How To Set Up Two Factor Authentication
It's very easy to set up the Google Authenticator, you can either do it by copying the code directly into you phone, or scanning the unique barcode displayed. This will only take a few seconds. In case you misplace your phone or it get's stolen, there is also a link you can click on to change your code, and keep your dashboard secure. Of course if you can not access any of your devices and are worried about your dashboard security, you can contact our support, and they will help you with setting up a new two authentication code.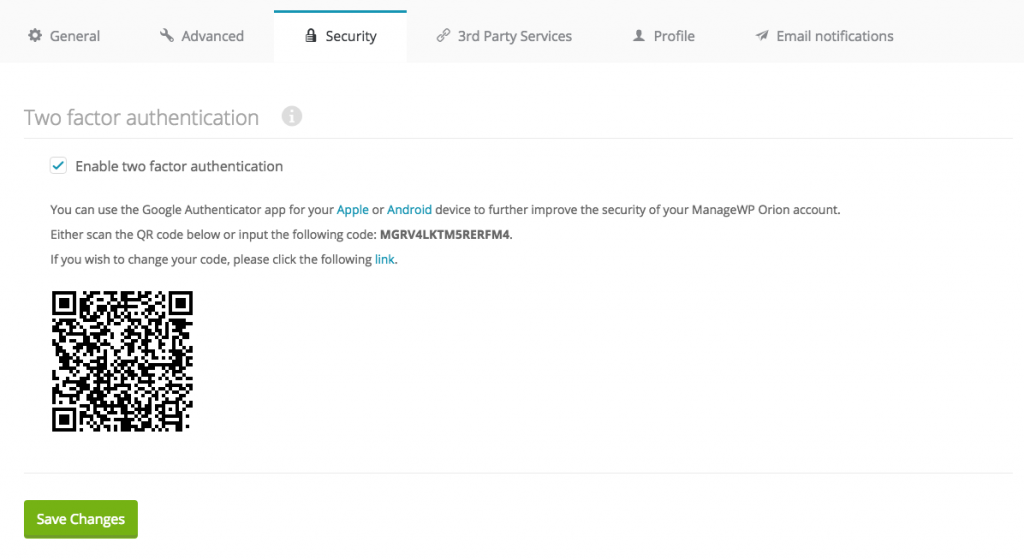 What This Means For ManageWP Classic Users
First thing is first, just because we have added the new authenticator, it does not mean we have canceled the old two factor authentication, so don't all rush to your computers, they are safe!
You can still choose to use the old SMS/email two factor authentication for your accounts. If you have chosen not to switch to Orion, and stick with the Classic, nothing has changed. You can still log into your dashboard, using the old system and can safely rely on it to do its job.
If you have decided that you want to keep your Classic account and use the Orion account, you can still do this as well. You can access your Orion and Classic dashboard by using the old two factor authentication. The same will happen as before, you will get asked what dashboard you want to log into (unless you have ticked the remember my choice box).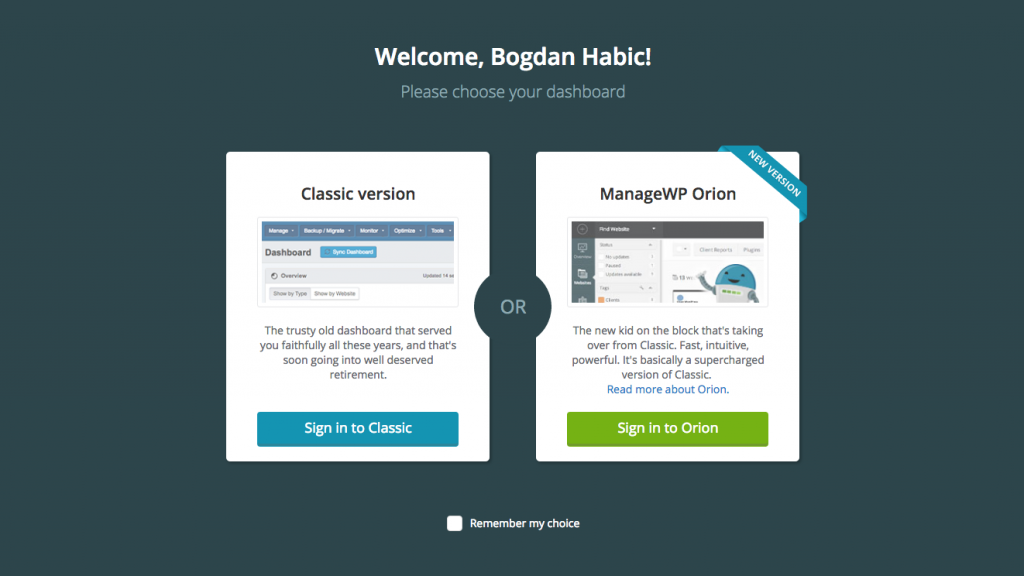 Then you will be able to pick which dashboard you wish to use, and use the two factor authentication like before.
However, if you go to your Orion dashboard and enable the new two factor authentication, you can not go back to the old one. This means we will disable the old authentication and you will be choosing to use the Google Authenticator from now on. You will be able to use it both for the Classic and Orion dashboard.
What This Means For ManageWP Orion Users
The next time you log in to your Orion dashboard, and you have already set up your two factor authentication, you will be redirected to set up the Google Authenticator.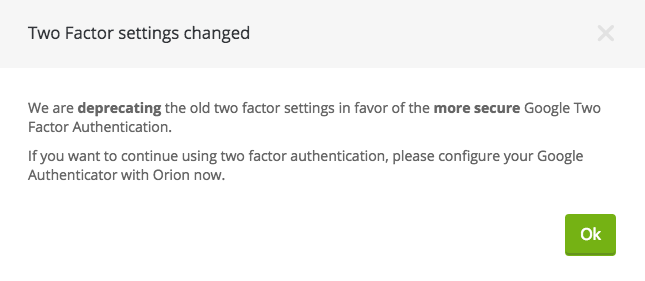 If you have the Orion dashboard and this is the only one you are using, you will no longer be able to use the old two factor authentication, and will be asked to switch to the new one.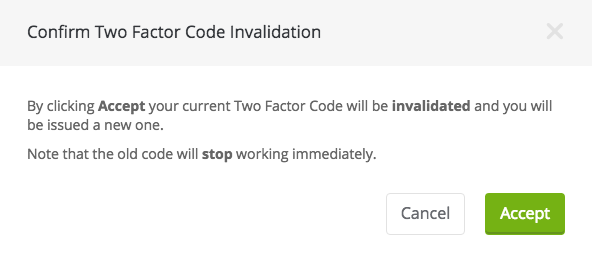 We are simply looking at your and your website's best interests, and that is why we have introduced a higher security standard with the Google Authenticator.