As you know security has always been important to us, and with the new ManageWP Orion dashboard, we are taking extra precautions to make sure it is as secure as possible. This means we are introducing the Google Authenticator to ManageWP.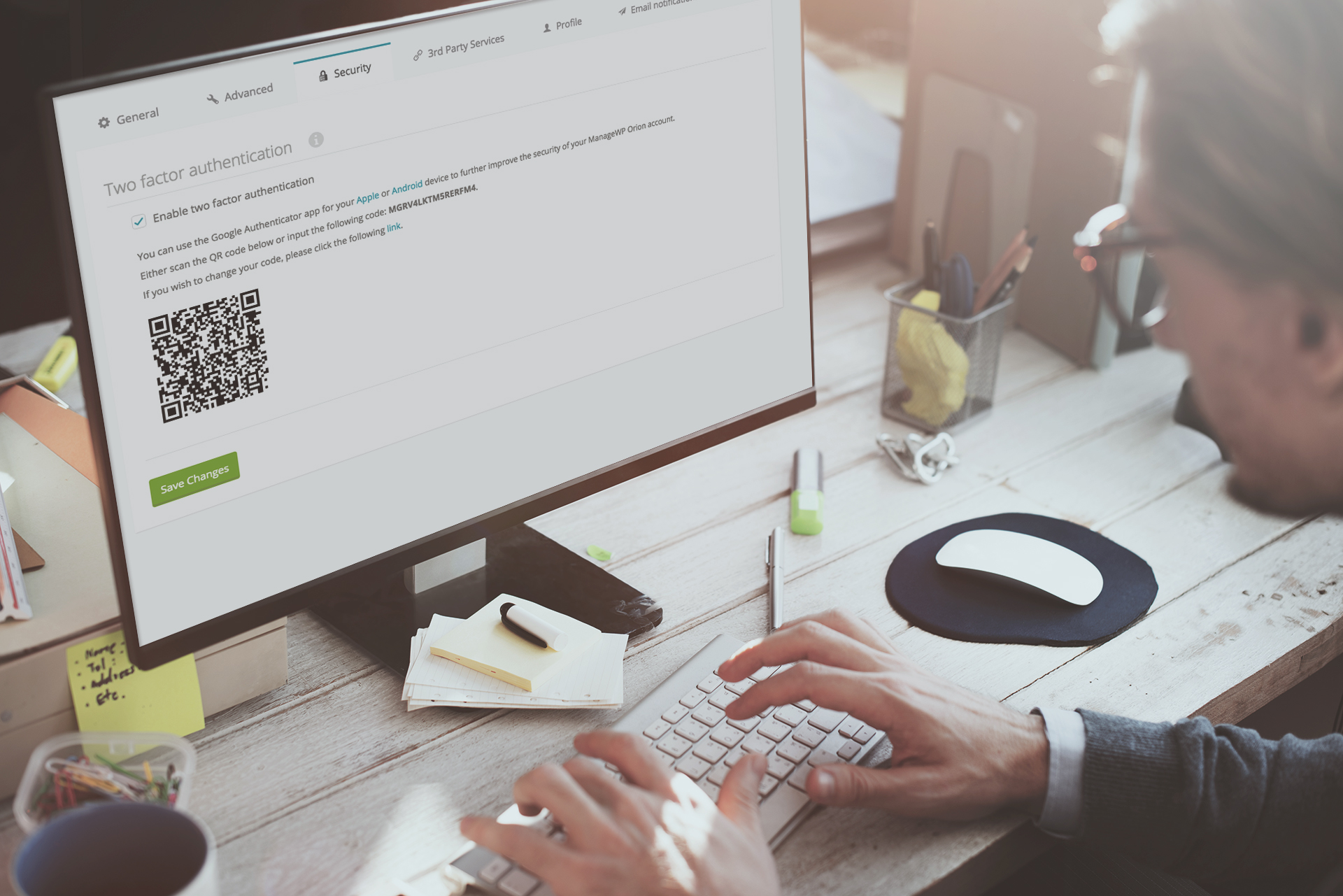 How Does Google Authenticator Work
Google Authenticator is a mobile app that adds two factor authentication to your account login to help keep your data safe. After Google Authenticator is installed on your mobile device and ManageWP is connected to Google Authenticator, you'll need to auto-generate a Google Authenticator passcode on your mobile device to log in to your ManageWP account.
Where To Find The Two Factor Authentication
You can find it in the top right corner, under Settings > Security.
How To Set Up Two Factor Authentication
It's very easy to set up the Google Authenticator, you can either do it by copying the code directly into you phone, or scanning the unique barcode displayed. This will only take a few seconds. In case you misplace your phone or it get's stolen, there is also a link you can click on to change your code, and keep your dashboard secure. Of course if you can not access any of your devices and are worried about your dashboard security, you can contact our support, and they will help you with setting up a new two authentication code.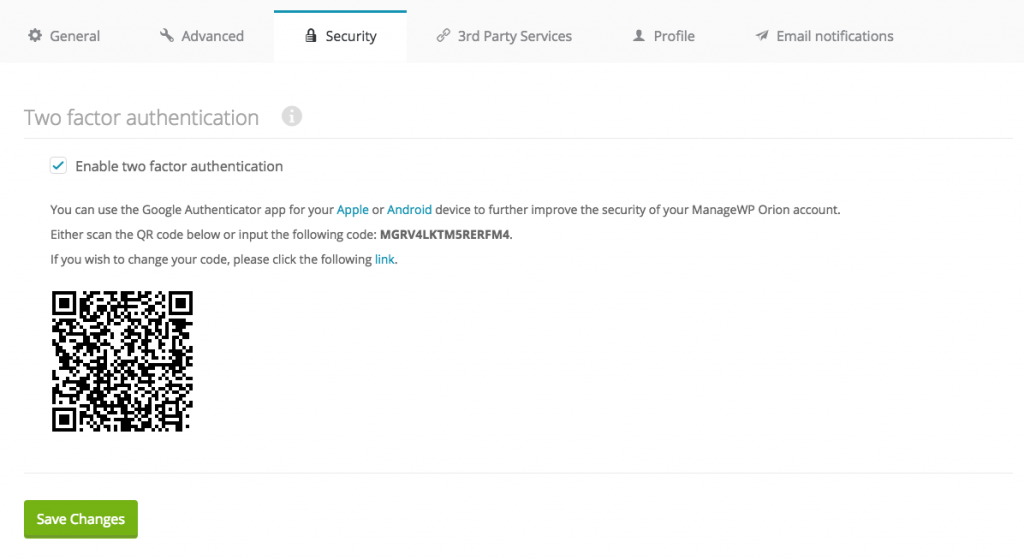 Stay safe!