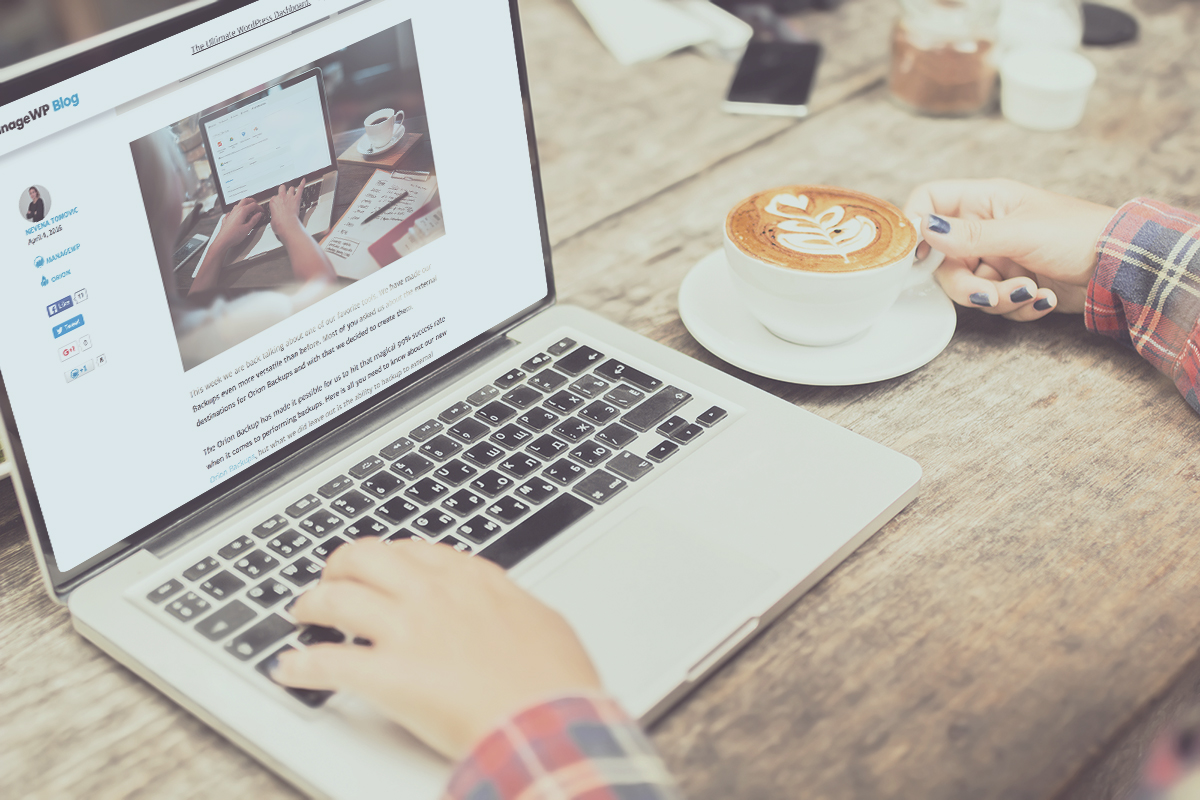 Internet nowadays contains an array of choice when it comes to reading material. You can pretty much find anything you want/like online, google any word and you will get a list of articles relating to it. It's never been so easy to find information on anything, but at the same time it's never been so overwhelming.
So, how do you filter what you read and how do you decide what is useful to you?
I for one read articles that I believe come from a trusted source. I return to blogs/magazines/online news portals that I have found useful information on previously. Certain blogs I read for business, others for pleasure, and I find it important to have a place to go to for interesting reading material.
All things considered, I would like to make ManageWP a place for you to come and read about topics that can help you further your business, learn more about our tools and how to best use them, but also inspire you to perhaps try something new and give you food for thought. What we want to avoid is generating generic articles that are not your cup of tea, so we need your help on figuring out what you like to read.
Product Updates
It has been an exciting past few months, with all of the new Orion tools being developed. We have had a lot to talk about, we have tried to keep you all updated with everything that's been going on. Give you tips and tell you how best to use the new tools in Orion. We will certainly keep doing this, any updates or novelties on the dashboard will be written and talked about on our ManageWP blog. Our most important job is to keep you informed on everything.
Business News
When I say to keep you informed on everything, I really mean it. We wanted to share with you our experience of building a business, what we learned along the way and also where we lost our footing. We are open about how we function and transparent, so if our mistakes or successes can help you in any way, why not share them. We would touch on topics relating to WordPress and website maintenance, as well as client communication.
Sharing Knowledge
On top of sharing with you our way of thinking and business decisions, we thought you might want to hear also from like minded professionals. Our idea was to bring to you experience from our users, how they adapt ManageWP to their business, but also how they position themselves in the world of WordPress. This would be articles written by WordPress developers, as well as interviews with Marketing guru's and other businessmen in various fields of expertise. This way we can create a platform for knowledge sharing. 
Raising Awareness
Apart from being passionate about website management, we are looking to raise awareness in the tech industry. We believe it is important to support diversity. One of the topics we would discuss is the increasing involvement of women in this industry, and what their role is. We also find it important to give back to society, work on charitable projects and try make the world a better place. We would like to take the opportunity to talk about causes that we care about and share them with you.
Tell Us What You Think
It's now down to you, to tell us what you think. Let us know what you want to read and what you think would be useful for you and your business.
This blog is for you, let us listen and make it exactly how you like it.