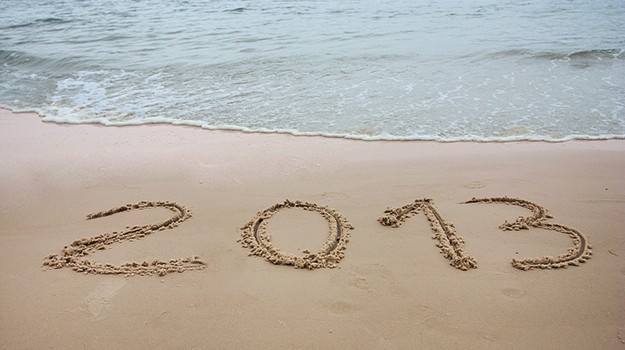 When all is said and done I would say that 2012 was another great year for WordPress. The world's favorite Content Management System continues to go from strength to strength and its popularity shows no sign of waning.
With the new year now well and truly upon us, now seems like a good time to reflect upon what 2012 offered WordPress users, and what we can hope to see from 2013.
2012 in Review
Last year saw two major new WordPress releases — Green (in June) and Elvin (just a few weeks ago). Both introduced interesting new features. Green offered the theme customizer…
…and Elvin incorporated a major overhaul (largely positive) to WordPress' media handling capabilities:
The WordPress.org Plugins Repository also saw a fairly major overhaul in 2012 with branded plugin headers, a favorites system, better integrated support forum posts and notifications, and a drastic overhaul of the ratings system with the introduction of mandatory reviews. Some of these features made their way into the themes repository too.
All of these improvements were a step in the right direction although I remain doubtful of the WordPress community's willingness to provide a worthwhile number of quality reviews. My concern is that the rating system will become somewhat obsolete (although some would argue that it already was).
Speaking of plugins and themes, 2012 saw a huge number of fantastic new additions to the WordPress.org repositories — our recent themes and plugins of the year posts are proof enough of that. Plugin highlights included the acquisition (and subsequent major improvement) of Digg Digg by Buffer, the major improvement of Shareaholic, and a new version of SlideDeck. We also saw the introduction a new WordPress default theme — Twenty Twelve — which I consider to be the best yet.
All in all, WordPress users are in a better place than they were twelve months ago.
Looking Forward to 2013
I believe that we can expect the coming year to offer as much (if not more) as 2012.
Let's start with the rumour mill — planning for WordPress 3.6 is already under way, with the eminently capable Mark Jaquith taking the lead. His wish is for the update to focus on "content editing (revisions, autosave, workflow, editing modes, etc)".
I for one could not be more enthusiastic about his suggestions — as I have said before, I believe that the improvement of WordPress' content creation functionality should be a top priority. I've been stung by WordPress' occasional revision/autosave shortcomings in the past and would love to see an improved system (perhaps in the same vein as Google Drive's superb revision history feature) in place. The ironing out of bugs within the text editor and Distraction Free Editor would be a Godsend.
Beyond that, I would speculate that the WordPress dev team will focus more closely on mobile publishing in 2013. Matt Mullenweg talked about his mobile aspirations on more than one occasion in 2012, and based upon his recent talk at LeWeb Paris we may well be seeing a radically overhauled user interface with a focus on mobile-first design before too long:
What Do You Want to See?
I'm really looking forward to covering another year in WordPress development — I think we've got to look forward to. However, what is your opinion on WordPress' progress in 2012 and its potential in 2013? What would you like to see introduced in the coming year? Let us know in the comments section!
Creative Commons image courtesy of Dircinha