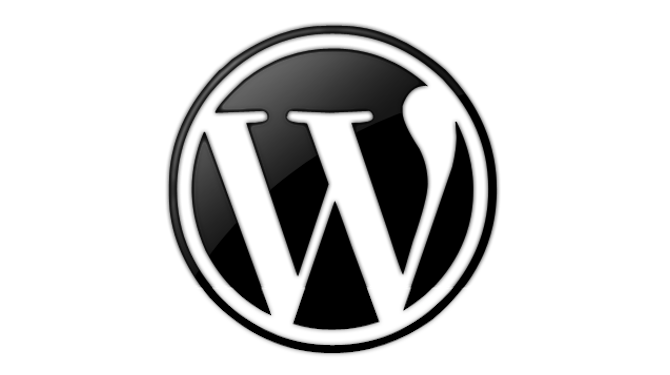 WordPress 3.5 was released on December 11th 2012 and already seems like a distant memory. In fact, the WordPress core team moved on pretty quickly — 3.6 was on the agenda from the day after its predecessor's release.
And without wanting to sound too geeky, I am seriously excited about the next version of WordPress — planned for release on 22nd April. It is shaping up to be by far the best update in a long time, with some of what I consider to be the core issues tackled head on. My faith in the WordPress core team focusing on the nitty gritty issues (as opposed to spangly, theme customizer-esque features) has been well and truly restored.
Over the past few weeks I've been busy reading a number of Make WordPress Core posts and speaking to some of the people involved in the new version's development. Now I want to share my findings with you in this post. If you want to see how WordPress 3.6 is shaping up, read on!
Content Editing Overhaul
The development of WordPress 3.6 is being headed up by none other than Mark Jaquith (who wrote this really awesome case study on developing a WordPress Amazon affiliate site amongst many other things). The theme is content editing, and although that may not sound particularly exciting or groundbreaking, you probably spend more time on the features that are being updated than anything else in WordPress.
More specifically we can expect to see improvements to revisions, the autosave feature, editing, post formats, and the editorial workflow. Let's take a closer look at the individual improvements we can hope to see.
Post Revisions
I have been saved by WordPress' post revisions feature more than one time in the past. It is great to be able to regress to an earlier form of your post if something went wrong.
However, the feature is far from perfect, which has been acknowledged by the team working on improvements for 3.6. I am hoping to see inspiration taken from Google Drive's excellent revisions feature which has just about everything I could hope for in it:
Plenty of WordPress developers have already had a stab at mockups of what the revision interface could look like, none of which I feel have totally hit the mark yet. However, something like this would be a vast improvement on what we currently have:

Autosave
If you thought post revisions was something I am enthusiastic about then wait till you see what I have to say about autosave — I actually dedicated an entire article to my perception of how much in need of improvement it is back in September 2012. Therefore, I was extremely happy to see Jaquith echoing my sentiments in his announcement of what is arguably the biggest new feature to be implemented in 3.6 (emphasis is mine):
…we should never lose posts due to expired cookies, loss of connection, inadvertent navigation…plugin or core errors on save, browser crashes, OS crashes, cats walking on keyboards, children drooling in keyboards, etc. I want people to trust WordPress with their posts. They should never fear that something they've spent time creating or editing should go away due to their mistake or ours or that of a third party. Mistakes and errors should be recoverable. I can't stress enough how important it is that people believe this and have good reason to believe it. If a post gets lost, there is a catastrophic loss of trust, that could take years to be regained (if indeed it ever is). This is people's time and their creative output we're talking about. If we're not valuing those things above all else, then our priorities are seriously out of order. This is an all-hands-on-deck item for 3.6.
I couldn't have put it better myself. Whilst these improvements are not going to be visibly noticeable, the increased peace of mind (not to mention the solidifying of trust) will be absolutely priceless to the ongoing development of WordPress.
Post Formats
This will be perhaps the most tangible new feature of WordPress 3.6 — a drastically improved post formats user experience. The feature was first released with 3.1 but has largely remained a developer-only environment due to its barebones nature. Whilst themes such as Twenty Twelve have made the most of post formats, they remain effectively unusable to many WordPress newbies and intermediates.
The WordPress core team are taking their lead from Alex King's WordPress Post Formats Admin UI plugin which I am completely in favor of. A user interface like the following would be a huge boost for WordPress as a blogging platform: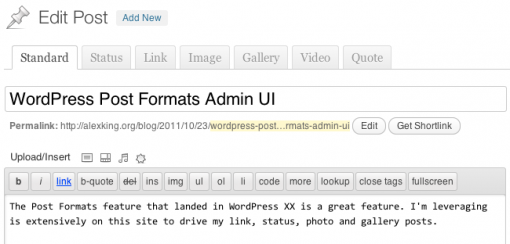 There are a few alternative wireframe ideas floating around but I personally think that screenshot above offers the cleanest and most intuitive solution.
Editorial Flow
If WordPress wants to establish itself as a content management system (CMS) that is recognized by CMS snobs then the editorial flow needs to be improved. Fortunately, the core team appear to be taking huge strides towards doing just that with the development of 3.6.
For starters they have appointed none other than Daniel Bachhuber to head up this area of development — he's one of the guys behind the seriously awesome Edit Flow plugin. The two biggest improvements we are likely to see are:
Custom Post Statuses: add to "Draft", "In Progress", etc. as you see fit.
Draft Revisions: save a revised post that has already been published before re-publishing it.
To use a quintessentially English metaphor, this area of development is a bit of a sticky wicket — there are a huge number of ways in which one could approach and resolve it. It's a good thing they have some seriously talented developers working on it.
Custom Menus
Finally, the core team intend to overhaul the custom menus feature. Whilst I consider it to be perfectly functional as-is, they have plans to make it even better. This is another area which is very open to debate and while are an awful lot of wireframes being thrown around, my favorite is this: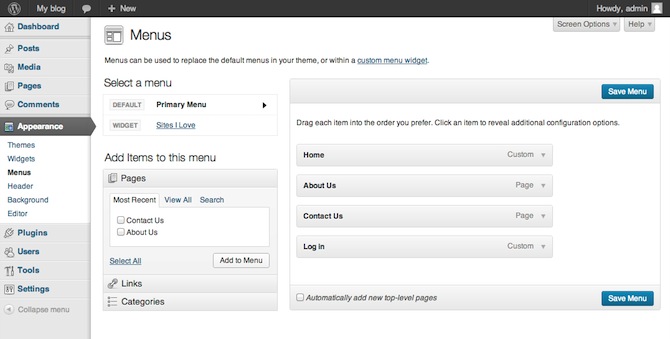 This offers something more akin to the Widgets user interface which can't be a bad thing — familiarity always aids usability. I'm looking forward to seeing how the finished product ends up.
Anything Else?
I was initially over the moon to see that improving the Distraction Free Editor (DFE) was part of the 3.6's main focus, but that has fallen into the shadows further to a lack of interest in someone taking on the lead role. I love the DFE and use it 99% of the time but it's certainly not without its foibles, so it would be brilliant to see it improved.
Beyond that there will be a number of smaller updates accompanying the new version of WordPress as per usual. To be quite honest, if the WordPress core team really nails what they have set out to do, this will be the best WordPress update in a long time. I for one can't wait to see it.
What do you think about WordPress 3.6? Let us know in the comments section!