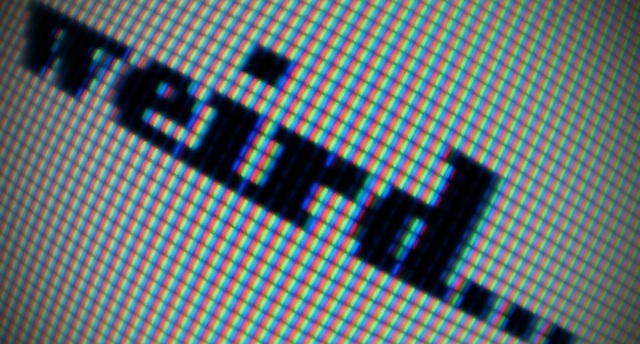 Most of the Internet marketing advice you'll read on the web today will tell you to always write for users, not search engines. This is very true, but I believe it is a bit of a misleading statement. I have seen articles and web sales pages, for example, that don't use keywords at all. After all, they're writing for users, right?
Wrong. I think we do still need to write for search engines, but not in the lame way of sounding like we're writing for search engines.
My philosophy is this. In business, the goal of your initiatives and activities should be to make more money. That's why you're in business, right?
When I first started in SEO, I was being trained in how to write articles that would attract backlinks (I know, it was a horrid practice but it was popular at the time). Being a trained journalist, at first I was grossly appalled at what I thought was the lowest quality usage of the English language, not to mention the poorest ethical claims that any of this stuff could be credible advice.
I still think good research is invaluable in writing, and I still employ some of my journalistic styles and skills today, don't get me wrong.  But eventually, as I learned more and more about SEO, I figured out the crux of the matter. It comes down to this: do you want money or not?
The problem is, most people don't know how to write for SEO (which makes money). If they do write for SEO, they basically just keyword stuff, or they forget about keywords altogether. So, with that said, let's get to the good stuff. I'm going to show you some tricks I use to write for SEO without sounding like I'm writing for SEO (though sometimes it's blatantly obvious to the trained eye, but no one can help that).
Natural SEO Writing Rule #1: Use Finesse to Incorporate a Keyword into Your Page Title
Your title should be clear, specific, enticing and every other quality that makes a good headline. But it also has to contain a keyword. This is crucial. Not only a keyword – don't make it awkward. You will notice on my blog that I try to include a core keyword into my titles, so that each post contributes to the theme of my overall site, creating relevant, but different keywords all over the place. For example:
WordPress security – it's the least you can do, don't be irresponsible about it
Notice here that:
I purposely started the title with a keyword I wanted to target, which was "WordPress security," followed by a more luring after-thought. The closer the keyword is to the beginning of the title, the better. You can also use colons to accomplish this effect, though I used a dash here.
I could have made the title, "How to secure your WordPress website" but that would have been one of a gazillion web articles with the same title and, more importantly, it wouldn't have included the keyword I wanted to target.
Let's see what else we can find. Oh here is one:
Web development case study: Developing a non-profit website for a nursing organization
This title targets two keywords: "Web development case study" and "non-profit website." See how I did that? Optimizing that title actually landed me a new client, so this stuff works for real, I'm telling you.
Sometimes in order to target the keyword you want to use, you have to change the tense of a title. For example, let's say I would like to rank a post for "technology writer Vancouver." I could put up a portfolio piece and title it "technology article samples" but that wouldn't target my keyword, now would it? So instead, I do this:
Being a technology writer in Vancouver for electronics equipment
I changed the noun to a verb, which I think is also more interesting, since action words tell more of a story, and people like stories.
Natural SEO Writing Rule #2: Make Title Tags Interesting
Title tags are different than page titles. This section of our SEO writing article is talking about the Meta title tag that goes in the code of your site, not the title of your actual article (it's the title that appears in the very top of the browser bar, next to the favicon). If you use WordPress, you can see and change what your Meta title is on every page or post by installing an SEO plugin like WordPress SEO by Yoast.
Why do we care about the title tag when it only shows up in the code? Because it doesn't only show up in the code, it shows up on search results too, which humans read (as do Meta descriptions).
The thing I love about the WordPress SEO by Yoast plugin – (check out our guide) is that it gives my clients and I a snippet preview of what their page would look like on a Google search result. When looking at the snippet preview, I like to ask my clients, "if this page were the top ranking result on Google for this focus keyword, would your potential customer click on this title, or would they scan the results to find something more interesting?"
This is where writing for SEO and not sounding like you're writing for SEO can get hard. It requires thought and creativity. I won't lie; your job has doubled. You not only have to fit in a keyword, you have to make it sound good too. Oh and did I mention you only have 70 characters?
So, using the example above, let's say I wanted to rank for "technology writer Vancouver." If I were writing only for search engines, my Meta title might look like this:
"Technology writer Vancouver | Joyce Grace technology writer Vancouver."
Boring right? But what if I did this instead:
"The best technology writer in Vancouver you'll ever hire"
Ok, that was a bit cheesy (I know, I know I'm so wonderful), but you get the idea. The point is to be interesting while still using the target keyword.
Natural SEO Writing Rule #3: Make Your Sentences Specific and Relevant
One of the most annoying things about doing SEO audits for my clients is when no one ever thought to use a keyword a customer would use to find their company in the actual body copy of a web page.
So let's say you sell property. If your opening sentence on a page is:
"We are a boutique company that offers the best services possible to our clients. We are so amazing; we have a proven track record and have won many awards in the industry. See what our clients say on our testimonials page. If you chose us, we'll make you happy because we provide the best service. Our goal is to form long-lasting relationships with all our clients."
I totally made that up (not a real life example), but I see this mistake all the time. Where in this short wonderful paragraph about how great you are does it say what you do or sell? Specificity will not only help your search rankings, it will also help your marketing efforts. You need to tell search engines AND humans what your site is about – what other way is there? Stuffing a keywords Meta tag with a bunch of irrelevant words like city names? I don't think so!
So here is what some people try to do, incorrectly, to help this imaginary company rank better for the keyword "property sales in Vancouver" (I'm from Vancouver so I can use that as my example), which sounds like writing for search engines (boring, and ignores your users):
"Property sales in Vancouver – we are a boutique company that offers the best services possible to our clients. We are so amazing; we have a proven track record and have won many awards doing real estate sales in Vancouver. See what our clients say on our real estate sales testimonials page. If you chose us, we'll make you happy because we provide the best service of any property sales company in Vancouver. Our goal is to form long-lasting relationships with all our clients who are in Vancouver, Surrey, Richmond, Burnaby, Coquitlam, Tsawwassen, Ladner, North Vancouver, West Vancouver, Seattle, Los Angeles, New York, Texas, USA and Canada."
Totally strange way of speaking, right? That would be writing for search engines, and that's what people mean when they say not to write for search engines and to write for your users instead. But there is still a way to do this right, and to please both search engines and users.
Here is a perfectly good re-write of our original paragraph above. Notice below that I'm also going to use theme-related words in the paragraph, to create relevance for search engines:
"We are a boutique company specializing in property sales in Vancouver. We have a proven track record demonstrating our ability to sell your Vancouver real estate, and have won many awards in the real estate industry. Our portfolio has included such clients as Company X, Person Y and Organization Z, all of which testify of our impeccable attention to detail, our friendliness, good listening skills and our passion for finding the right buyer for their real estate investments. If you chose us, we'll make you happy because we provide the best service while also making sure your Vancouver property sale remains our top priority. Our goal is to form long-lasting relationships with all our clients."
There you have it. Yes, we do make an effort to include keywords, and maybe it's not exactly how we would talk in real life, but it does the job, and it isn't jarring, the way the 'bad' example above was. It also doesn't just say "we're the best," it explains details of how the company is the best. As my journalism teachers used to constantly drill in my head: "show me, don't tell me." We should all be applying that principle in our writing, whether for SEO or not.
To read: "Uncommon WordPress SEO tips"
Natural SEO Writing Rule #4: Use Heading Tags for Headings Only!
Always remember this: heading tags are not for making fonts bigger. They are for headings. Don't use them for paragraphs either!
The idea behind heading tags is to identify a section of content so that users know what to expect if they read all the paragraphs below it. In this light, it makes total sense to use a keyword, because if you are using a keyword, you are not only helping search engines understand your site, you are also helping your users.
So for example, if you sold marketing software, and wanted to do on-site SEO with heading tags, your H1 tag (which should match your page title described above) should not only say this:
"Our product allows you to manage all your marketing material from one dashboard."
This example hasn't used the keyword our imaginary marketing software company wants to rank for yet!
It should say something like this:
"With our marketing software, you can run your email marketing, blog content writing and PPC campaigns all from one dashboard."
Then the paragraphs below it should go into detail about each specific way this product helps businesses. But you may need sub headings to further divide content so it is easy to read. For example, the H2 tag would then be:
"E-mail marketing on an easy-to-use platform"
The keyword here is "e-mail marketing." The H2 tag could even just be "E-mail marketing" because in this case, it would make a proper heading that both sounds reasonable and helps users scan your content.
Following the H2 tag, there should be a paragraph proceeding, describing what the heading set out to introduce. Don't follow immediately with an H3 tag!
Do not use heading tags to keyword stuff, and do not over-use heading tags on a page because you think they will help you rank better if all your content is contained in them.  Also, do not use heading tags in all your links – I often see menu items embedded into H1 or H2 tags; this is a no-no! And do not use heading tags to enwrap an image (another strange way of coding I often see).
Check out our example:
"Manage WordPress websites from one dashboard – ManageWP"
A Final Word About Natural SEO Writing
First off, I have to say, that if you haven't yet noticed, I've tried to include the following keywords into important spots on this article:
"Write for SEO"
"Writing for SEO"
"Natural SEO writing"
I tried not to over-do it, and I tried to insert these words consciously into my article, heading tags, page title and Meta title without sounding like I was trying too hard. Of course they are noticeable (especially now after reading this article), but if I hadn't used them, how would a search engine know what this page is about? The idea here is balance – just be creative, use real sentences and headings, speak naturally and don't over-do it.
Today the blogging and online business world has made it so that we are not writers of epic novels, poems or professional news stories. We're taking care of business, literally. And taking care of business online means taking care of search and social visibility. So my stance is that, if you are going to write an article, it should make you more money (or drive more traffic to your site, if you are a non-profit or some other organization with an objective). If you write an article that no one reads, you haven't helped your business. The time when money and traffic don't matter is when you only care about art for art's sake, and that's ok. But then don't complain that no one except your mom reads your blog.
Photo Credit: Luke Hayfield Photography via Compfight cc