Welcome to a new feature on the ManageWP blog, where we feature the best plugins from just one hard-working developer. We begin with our very own Vladimir Prelovac – the CEO of ManageWP.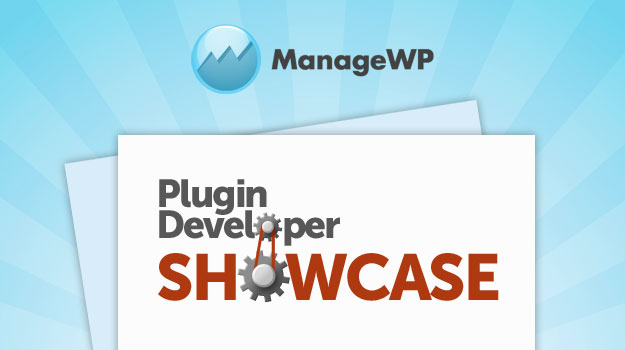 If you have been hanging around the ManageWP blog for any length of time, you will know that we are a big fan of the underdog. It is that mentality that has driven our modest company to successfully compete with the big dogs in Silicon Valley. It is why we feature up and coming themes and plugins on regular basis. We try out best to give back to the community that has offered us so much.
With that in mind, we welcome you to a new feature on the ManageWP blog. With tens of new plugins being released every single month (not to mention updates), it is very easy for quality products to get lost in the noise. The Plugin Developer Showcase will pick out a single developer and feature their best plugins, for all to see. If you like what our featured developer has to offer, please share this post liberally – all of the hours gone into producing free products deserves recognition!
We will be featured developers of all shapes and sizes in the future, but we felt that it would be fitting to start with our very own CEO, Vladimir Prelovac. Although he now spends the majority of his time working with the ManageWP team to make it the best possible product, he was once a prolific plugin developer. You may consider us biased, but he has produced some top quality plugins that can no doubt help you build a better site.
So without further ado, let's take a look at a prime selection of Vladimir's best work!
WordPress alone does a decent job of embedding YouTube videos. Just copy the video's URL and paste it into the Visual Editor, and you're good to go. However, you have no control over how the video is displayed.
That all changes with Smart YouTube PRO, which gives you precise control over embedded videos – not only from YouTube, but a variety of sources, including:
Vimeo
Metacafe
Liveleak
Facebook
You can determine the dimensions of embedded videos depending upon the type of video and where it is situated in your site: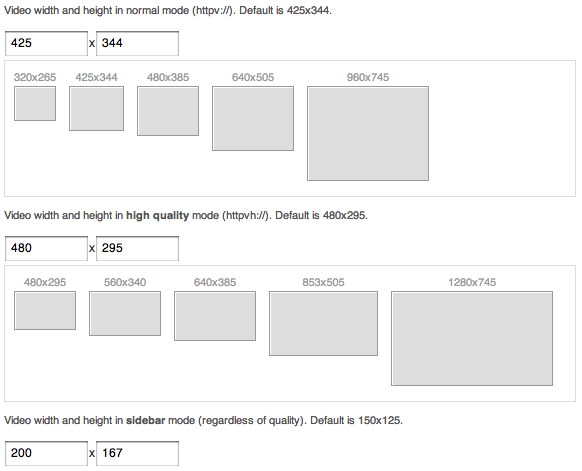 Not only that, you have full control over a variety of settings: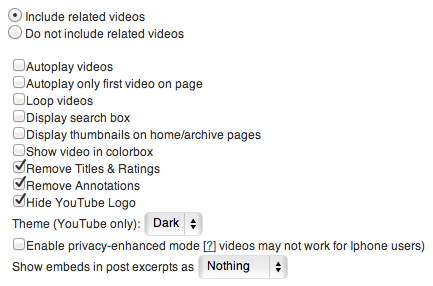 Smart YouTube PRO has been downloaded well over a million times and is ranked 34th on WPMU's Top 100 WordPress Plugins. Put simply, if you want to embed videos on your site, this plugin is a no-brainer.
As a blogger, it is your aim to turn one-off visitors into regular readers. But web surfers can lack loyalty – they seek information, and are often not particularly concerned about the source.
One of the keys to turning a one-off visitor into a regular reader is providing plenty of links within the content of your posts and pages. People can be blind to navigational elements and category lists, but links within the content that they are reading are far more difficult to ignore.
With that in mind, enter SEO Smart Links, which can reduce your site's bounce rate and increase time on site with a few clever tricks. Firstly, it will search through every single page and post in your site, and create links to specified URLs for any keyword that you select: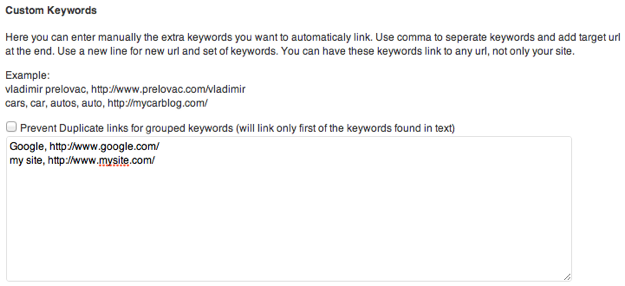 Secondly, it can automatically set links to external sites as "nofollow" and sets them to open in new windows. It does all of this is a highly efficient manner – you are unlikely to experience any slowdown from the use of this plugin.
Ready to even further optimize your site? Then don't neglect images! They can be an huge source of traffic to your site (via Google Image Search) if you follow some simple rules. SEO Friendly Images makes doing so easy: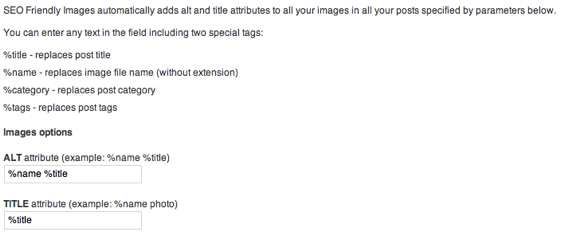 As you can see from the above screenshot, this plugin automatically adds "alt" and "title" attributes to images in your posts. Google uses the "alt" attribute in part to determine the relevance of an image to a particular keyword. With SEO Friendly Images, you can essentially automate the search engine optimization of your images.
A blog's archive pages are typically a dull affair. An experience to avoid for the reader. And that in itself is a great shame – you didn't put hours of work into creating evergreen content only for new visitors to never read it, did you?
That's where Snazzy Archives comes in. With just a few clicks, you can turn your boring old archives page into something far more appealing:
You really have to install this plugin on your own site to experience the true bliss. Whilst your archives will look awesome straight out of the box with this plugin, you also have a huge number of customization options – including two layout templates, special effects, and different display modes.
Last but by no means least, we have a practical plugin that can help to improve both the visitor experience and important metrics of your site.
When a visitor clicks on a link from some of your most popular referrers, they can see your content, but your site is displayed within a frame. To all intents and purposes, they are still on the referring site. A popular example of this is StumbleUpon – as you move from site to site, the toolbar always remains in place at the top of the window: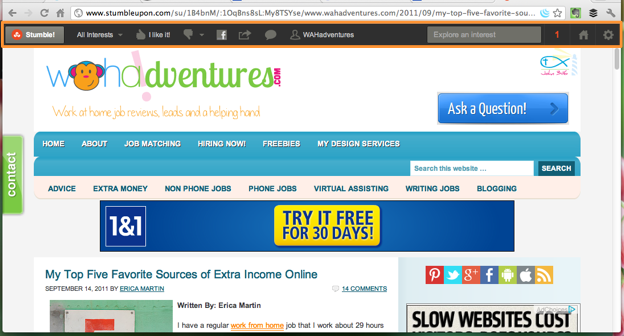 This offers no benefit to you – it distracts the reader from your site, and it can adversely affect your analytics data. No Frames resolves the issue by breaking your site free from a frame whenever one is present.
And There's More…
If the above selection was just enough to whet your appetite, you can dig into the full selection of Vladimir's 26 WordPress plugins by clicking here. There are also three themes for you to check out!
I hope you enjoyed the above selection of plugins. If you did, please take a moment to share this post with your friends and followers. Our aim in future installments of the Plugin Developer Showcase is to promote those who deserve it most – plugin developers who have produced excellent products for us all to use, free of charge. And on the flip side, you get to discover a whole swathe of great plugins that can help you to make the most of your WordPress site!