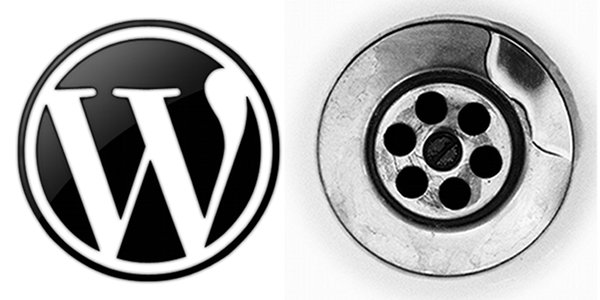 WordPress is rather unique in that its two main benefits are completely at odds with each other.
It is good to go, straight out of the box, with no further additions required.
It is customizable to an almost unlimited extent.
Whilst benefit 1 is fantastic for those who are brand new to WordPress, it's not particularly exciting to read about, is it? So let's put that to one side and talk about plugins.
If you are new to website development and getting your feet wet with WordPress, the world of plugins can seem rather overwhelming. Luckily, you have found an article that serves as a great starting point. And if you are a seasoned web developer, there will be many plugins that you use on a regular basis to increase the functionality of your WordPress site. But there are always more that you are not aware of. Are you concerned that you might be missing out on a gem?
Regardless of whether you are just a beginner, or a seasoned WordPress expert, there is something for everyone in this list. Enjoy!
What better plugin to start with than the only (useful) one that comes installed with WordPress as standard? Akismet is the most popular spam prevention/management solution available for WordPress.
Whilst it is pretty reliable, you will want to keep an eye on the items it marks as spam. Genuine comments do occasionally get caught up amongst the spam.
Whilst we're on the subject of spam, this plugin is definitely worth a mention. Growmap inserts a checkbox that a genuine person (and therefore not a spambot) must check before their comment is submitted. It is a simple but elegant way to stop spam comments. Some find Akismet to be less effective than others, so this plugin works great as a second line of defense. If only it worked for trackbacks and pingbacks too…
As a WordPress developer, installing a caching plugin should be right at the top of your list of priorities.
Here's the problem – WordPress generates pages dynamically. Whenever a visitors tries to view a page on your site, WordPress makes all sorts of background requests in order to render the page. W3 Total Cache speeds up load times dramatically by pre-fetching all relevant content and storing it, ready to be sent as a static page when it is requested.
WordPress sites almost always need a contact form. And whilst there are many options available, Contact Form 7 suits most developers' needs, is highly intuitive, and (of course) totally free.
Whilst WordPress comes fairly well-equipped for onsite SEO as standard, there is definitely room for improvement. And just like contact forms, there are more SEO plugins available for WordPress than you can shake a stick at. However, there is less debate as to which is the best.
Most WordPress developers agree that WordPress SEO sets the gold standard. Its offers you a means by which you can manage all the relevant onsite SEO factors you could wish to.
Social media has firmly established itself as an extremely powerful medium for communication in the modern age. And that's not all – it is also an extremely powerful tool for marketing. If you are serious about website branding, you should have tight integration between your WordPress site and social media platforms.
And SexyBookmarks is a great place to get started. It allows you to place social media sharing buttons on your WordPress site's pages. It is highly customizable, and offers a little bit of flair (should you want it to) to entice your readers into sharing.
You really should have a XML sitemap. If you'd never been before, how well do you think you would fare getting around New York's subway system without a map? Although the metaphor isn't directly transferable, the principle is the same. Do Google's search bots a favor – install and activate Google XML Sitemaps. It will create a fully formed XML sitemap for you.
Unless you've been hiding under a rock for the last couple of years, you will be well aware that more and more people are accessing the internet via mobile devices. And as such, it is vital that your WordPress site is viewable on multiple platforms.
But what if you don't have the time and/or resources to create a WordPress site that will react reliably to multiple mobile platforms? Simple – use WPtouch instead. It will strip your site down to a basic "application-like" user interface, whilst giving users the option to revert to your primary design.
If you're not backing up your WordPress site on a regular basis, you really are running the gauntlet. Don't leave the future existence of your site to chance. If you are not willing to spend money on a quality premium plugin, there are free options available, the best of which is BackUpWordPress.
Yes, its features are somewhat limited, but what it does, it does well. If you are not currently backing up your WordPress site(s), take action now.
Link tracking is an invaluable tool for any WordPress developer. You probably already have an account with one of the numerous link-tracking services, such as bit.ly or tinyurl.com.
But Pretty Link Lite is a better solution. It allows you to shorten links using your own domain name, and gives you all of the tracking capabilities you use with your current link-tracking service.
Broken links are a bane of website developers, and finding them can be a real pain. Fortunately, Broken Link Checker makes checking for broken links a piece of cake.
Just install and activate the plugin, and let it do the rest of the work. If it finds a broken link, you can set it to inform you either via your WordPress dashboard, or by email.
12 – 20. Features That Should Come Standard In WordPress
WordPress isn't perfect. It is somewhat surprising that plugin developers have had to design features that should really come as standard in WordPress.
But don't fret – we have you covered. Take a look at the two part series we recently published and make sure that you have everything you need for your WordPress site(s).
Are you looking for premium, yet affordable plugins? Check out our compilation
Creative Commons image courtesy of Peter Castleton