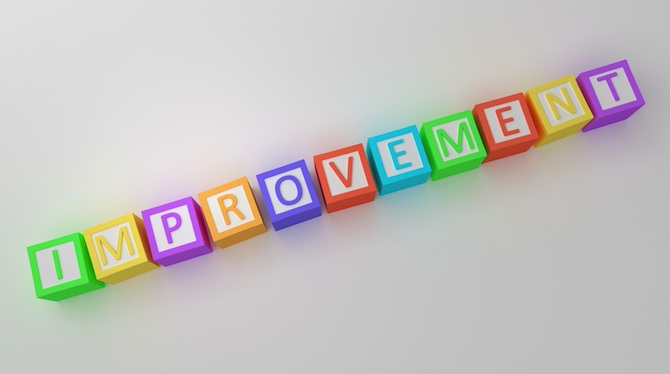 We are at a point in time where we have released a number of huge features for ManageWP that we have had planned for a while: version 3 of the dashboard, the affiliate programme, our in-house ticket system, and both the iOS and Android apps.
We can also see the light at the end of the tunnel where the list of smaller features on our to-do list is concerned. We have a great team now that is achieving fantastic development output and we estimate that we will need about 4-5 more months to get them all done (things like improving sub-user functionality, client branding features, a notes/tasks list and more).
We also have couple of "big fish" on the menu and we'd like to read your opinion on what you would most like to see. Have a read below and let us know in the comments section!
1. Hosting Partnership
ManageWP does everything around WordPress sites except for hosting. We have always thought that having a strong hosting partner we can recommend and rely upon would be a great thing for our users.
We decided a while ago that we will not enter the hosting business ourselves (ManageWP is already a huge challenge even though we have over 20 people working on it) so basically we'd like to partner up with a hosting company that shares our vision, provides the same level of excellent customer service and is fully compatible with ManageWP and its features.
Feel free to suggest who would be the great partner for ManageWP.
2. Security Tools
We have been planning this for quite a while but something else has always come up. Our goal is that the ManageWP client plugin contains some of the most advanced security features anywhere on the market.
Spam, malware and hacking are still major threats to the WordPress community and it only makes sense that the world's most sophisticated WordPress management platform should include tools that bring you the peace of mind when security of your sites is in question. We already have a long list of tools and features that we want to include (from protecting your login to intrusion detection and file monitoring).
Personally I can't wait to get started with this. Please let us what security feature you'd like to see first!
3. Micro Jobs
Perhaps not the best name for it but the basic premise of this idea is to create a marketplace for WordPress tasks, projects and jobs. We have over 50,000 users and we think that some of you may need a few changes done on your sites here and there and others are able to help. ManageWP should be able to connect you.
4. Plugin/Theme Marketplace
Since ManageWP was created I always felt that it would be a perfect platform to run a premium plugin/theme marketplace. ManageWP has the unique ability to distribute and update the purchased plugins and themes to all of your sites. The shopping experience could take place within the ManageWP dashboard and decisions would be made easier by top lists, community reviews, feedback and ratings. It is a pretty big project though; we want to make it right. What do you think?
5. Community Stats
Because ManageWP is used to manage over 150,000 websites we have the ability to create top lists and suggestions based on what the community uses. For example, we could compile a list of the most popular plugins of all time and in the last 30 days. We could reveal the average number of comments per blog post. We could enable you to compare your site against others in the same category.
The way it would work is that the data would be gathered anonymously. You would have an option to opt in and if you did you'd be able to view the stats and see how your sites rank.
6. Remodel the Backup System
Our backup system is one of the most used features of ManageWP and there have been a tremendous challenge to execute — namely because of the sheer number of different hosting environments out there and the almost unsurmountable restrictions some of the hosting companies employ. While we have come a long way to date there is still room for improvement. It would however involve a huge effort. Worth it?
7. Curate the Best WordPress Articles
Although the WordPress community is huge and passionate we still do not have a centralised location for all of the best articles in the WordPress world. There are great examples of weekly newsletters like WPMail.me but we also see prominent WordPress news sites disappearing (like WPTavern recently). It is a very hard job that involves curation and a lot of research. We have already begun working on a project that we believe will help unite the WordPress community.
Did We Miss Anything?
The plan presented here is basically what the long term roadmap for ManageWP looks like. I would love for you to share your view on the major items under consideration at this time. Equally important, is there anything else that we are missing? Let us know in the comments section!
Photo Credit: parylo00