He is a WordPress Evangelist, a father of two sons, and living proof that you can start a WordPress business even if you are not a hard core developer or designer. He says that WordPress and evangelizing the project, the software and the community is what makes him who he is. He has been to a total of 21 WordCamps, of which he has spoken at 9. And for him, WordPress Community is welcoming, vibrant and diverse. Also, the best friends he has today are the ones he has met in the WordPress Community.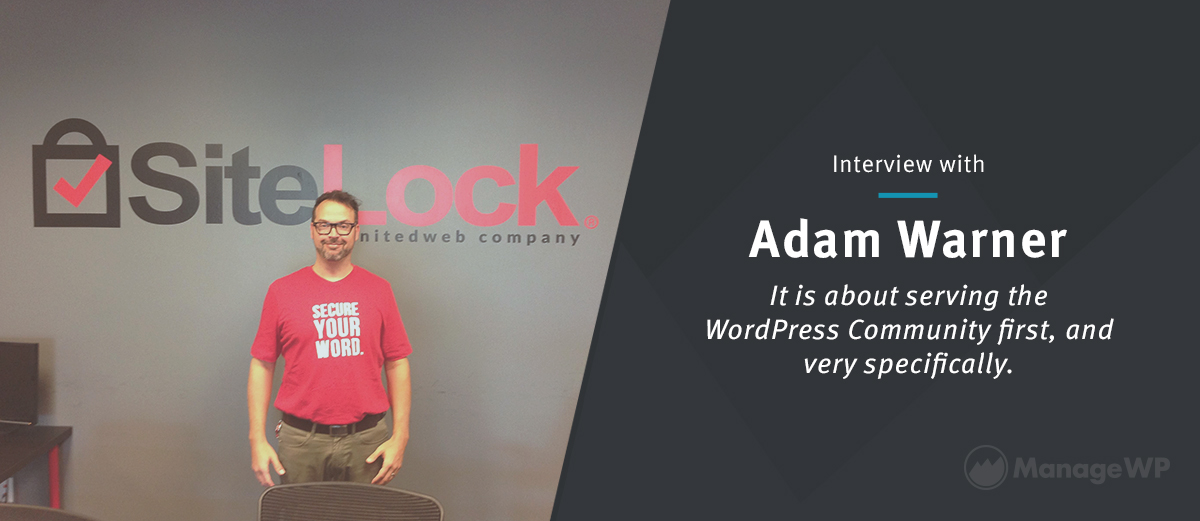 What gives WordCamps that special feeling that other large events don't have?
WordCamps are comfortable. They are cozy and friendly. And by and large, they are smaller events than your typical trade-show. The goal of a WordCamp sessions is to freely share knowledge to all without the expectation of a business deal afterward. Although those do happen often.
WordCamps are meant to be "anti-conference" events, hence the word "camp" in their title. The feeling I get most from WordCamps is like the feeling I get when sitting around a campfire. You're there to enjoy the moment, not just the end result. There are no suits. The main goal is not to simply exchange business cards and give your best elevator pitch about your business or product. The goal is to create and foster relationships between individual people.
In summary, my title of WordPress Evangelist, which is relatively new, and it is a mixture of more traditional professions like customer service, marketing, brand management, business development and more, is one that explains not only my core values and my personality, but also my role in contributing to the WordPress project as a whole.
In what way have you contributed the most to the WordPress community?
My goal has always been to promote the software and the community to a wider audience. Shortly after discovering WordPress in 2005, I started answering question on the .org forums and then moved to writing WordPress tutorials covering the things I learned. My goal has always been to inspire and show people that WordPress can be the vehicle that allows them to reach their personal and professional goals, while having the added benefit of democratizing publishing and allowing individual voices to be heard, no matter where you are in the world.
My best advice for those who are new to the WordPress Community is to get involved, and there are numerous ways to do that. Especially important to note is that you do not need to know how to write code.
Find a local WP Meetup through meetup.com, start answering questions on the .org forums, join the WordPress.org Slack channel and start reading the conversations there, and most importantly, attend as many WordCamps as you can in order to connect with other WordPress users in real life.
If you had to persuade someone that a career in WordPress in the best type of career path, what would you say?
I'd say come to WordCamp Ann Arbor on Oct. 14-15 and watch my session, Getting Off the Factory Floor: Doing What You Love and Getting Paid for It. The take away of this session will be that anyone can learn WordPress, and make a living utilizing the software. Whether that means building websites for clients, or becoming a community evangelist and everything in-between.
What's the best swag you picked up at a WordCamp recently?
That's a tough one. I received a travel bag for speaking at WordCamp Toronto and that's been really useful since I travel weekly. My favorite swag are still the t-shirts from any WordCamp and from the sponsors. The reason I like them so much is because after I collect enough of them, I plan to get a quilt made from all the t-shirts I've collected.
Can you tell us a presentation that stuck with you from any WordCamp?
I've seen many unique presentations over the past six months, but one that really stood out was titled The Entrepreneur & the Engineer: Managing the Tension Between Opposites. This talk was given by James Laws and Kevin Stover. They talked openly about the struggles they've faced with communication and understanding each other while building the WP Ninjas business.There were several "Yep, I've had that same miscommunication with someone." moments, and I learned a few techniques on how I can better communicate with my own opposites.
What do you think the WordPress community will look like in 10 and 50 years?
Oh boy, that's a tough one. My hope is that is continues to grow exponentially and fosters even more innovation and personal connections across the globe.
If you could pick a song the WordPress community reminds you of, what would it be?
There are many, but I'll go with the first one that popped into my head and sums up how I feel about the community and everyone in it, whether they know it or not, they are helping to make the world a better place.