Custom Work Notes are released as an improvement to our new Client Reports. Thanks to your comments and feedback we learned that you are interested into adding additional notes to your scheduled Client Reports, connected to your work outside of ManageWP. So, we did our best to provide you with this option.
There have been quite a few similar suggestions around the same subject essentially; that "it would be great if we could add a new section on the report templates that could include notes for 'other tasks'". Somethings that would allow you, as the website administrators and managers, to enter custom notes and additional work that has been done on a specific website during a chosen period.
Custom Work Notes
Whether it is a plugin licensing, custom development work on the theme or some online campaign for your clients – custom work notes enable you to showcase that work by including that information into your regular client reports.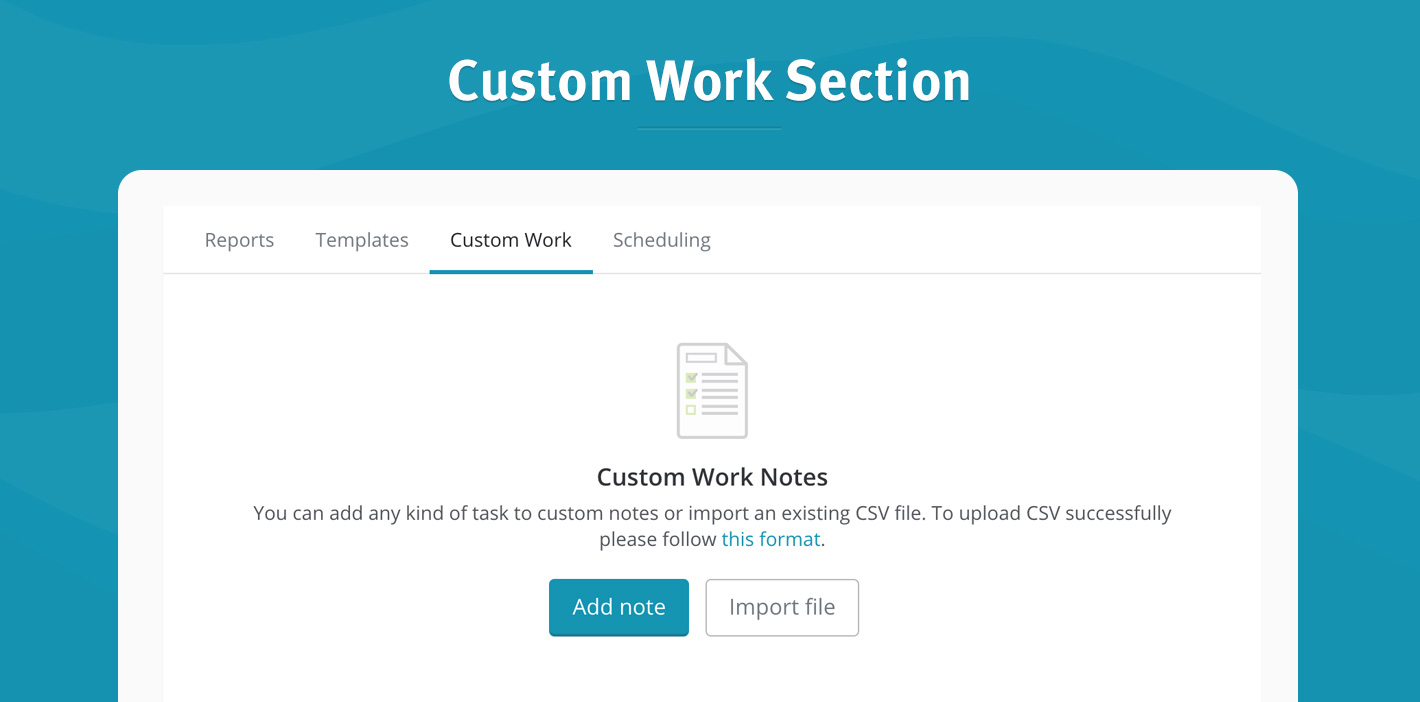 Custom Work section is now a part of your Client Report page. New notes can be added manually or you can use a CSV file to import a list of tasks. Presumed they are formatted properly, of course.
Each custom note have 3 components:
Task name
Task description
Task date
If the custom note date falls into the range chosen for the client report, that note will be automatically included in the report (if the Custom Work Section was included in the report).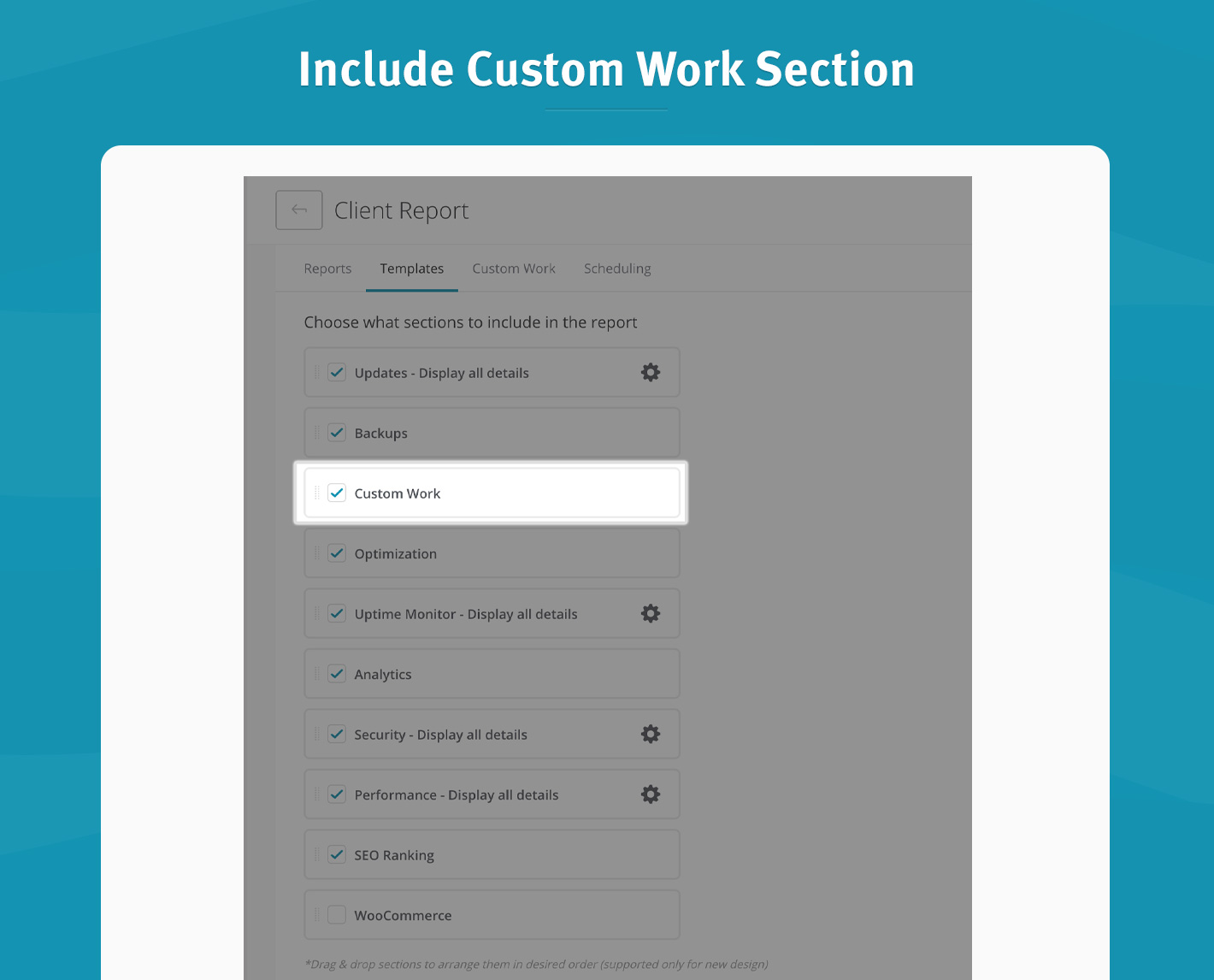 Here is how this section will look once you add some notes to your report.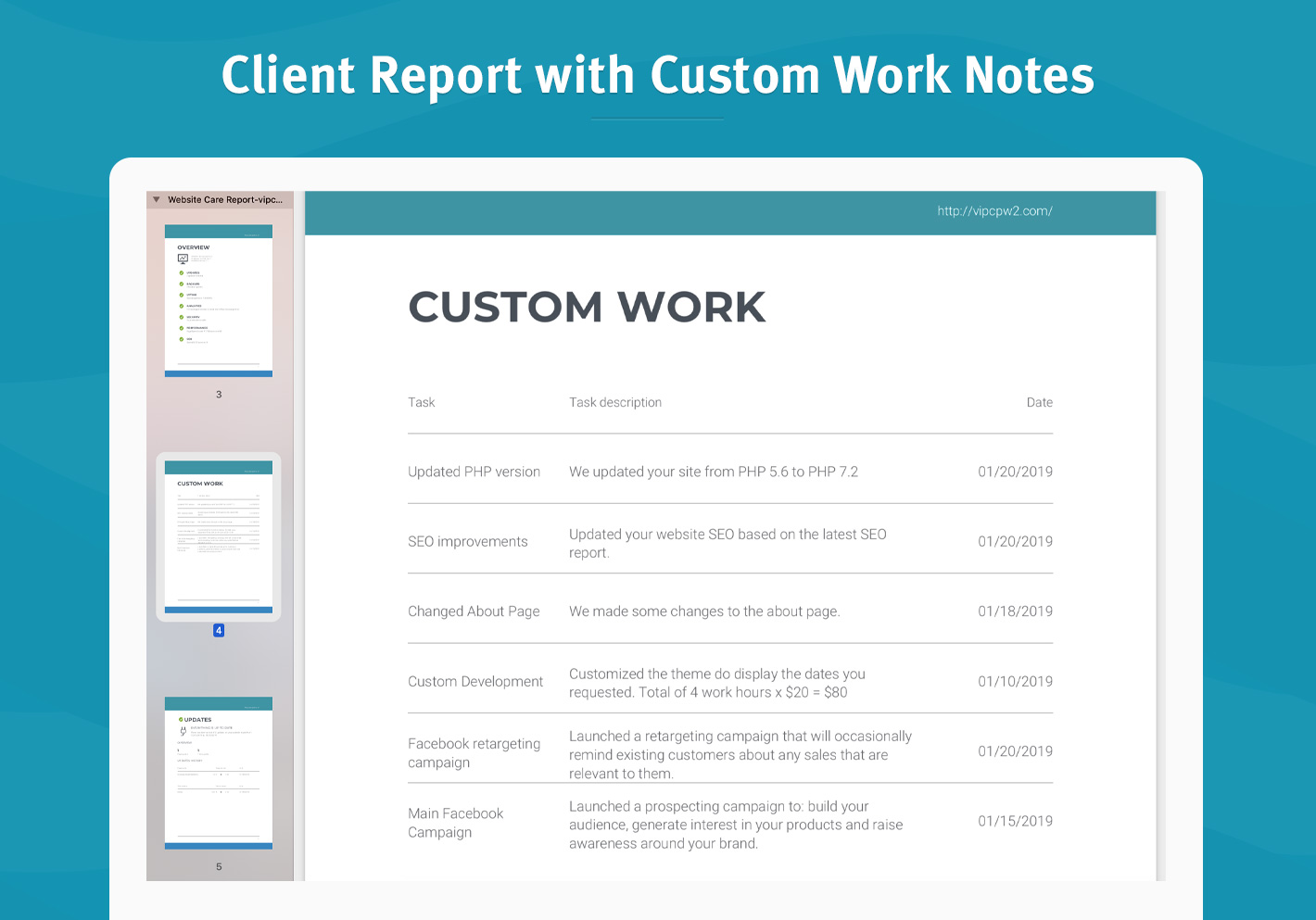 This is just one of few improvements that will be exclusively available with the new client report design.
Big Thank You
We want to take this opportunity and thank everyone that provided the feedback. It is because of you and your support that this improvement is released today!
And special, public shoutout for Eliot, who went above and beyond with his feedback and sent us fully built mockups (custom tasks, other tasks), of the 'Custom Tasks' section he was suggesting. We were pleasantly surprised both by his efforts and just how much this was in line with what we were already building. Awesome job mate!
We hope that our Early Access program will open door for further initiatives based on your feedback such as this one.
So, keep on sending your feedback and comments – we are listening.