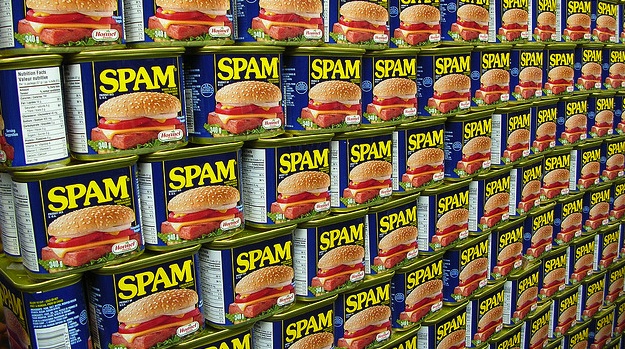 Akismet is by far the most popular anti-spam plugin available for WordPress (not to mention one of the most popular plugins of any type), with well over 11 million downloads at the time of writing.
It is developed by the folks over at Automattic, and is completely free for personal use (and just $5 per month for commercial blogs). It is a titan – no other anti-spam plugin comes close to it in terms of number of downloads.
But there are alternatives. And if the huge disparity in number of downloads between All in One SEO Pack and WordPress SEO by Yoast is anything to judge by, the number of downloads a plugin attracts is not necessarily a fair reflection of its functionality.
With that said, is Akismet truly the best anti-spam solution for WordPress?
How Does Akismet Work?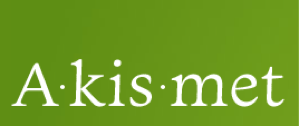 Akismet was first released way back in 2005, and has been continuously developed over time in an effort to combat spam in the most effective way possible.
Every time a new comment, trackback or pingback is submitted to your site, Akismet grabs it (along with a whole host of related data), and carries out "hundreds" of tests to determine whether or not it is spam.
Akismet essentially has its finger on the pulse of the WordPress community, and as such, has an enormous amount of data which it can utilize to determine whether or not a comment is spam.
I was keen to learn more about Akismet's inner workings, but unfortunately, the developers declined my request for an interview.
Does Akismet Work?
In theory, the process by which Akismet filters spam sounds impressive. And in fairness, it is. Akismet blocks almost every single spam comment that hits my blog. But there's a problem – it can get a little overzealous.
In a 14 day period between 29th June and 13th July, Akismet blocked 653 spam comments on my blog. I checked through every single one, and found that of those comments, 5 were not spam – they were entirely genuine comments left by well-meaning readers.
To me, this represents a serious issue. My (admittedly brief) experiment demonstrated that 11 legitimate comments on average would be blocked by Akismet, per month. That's a little under 10% of the total legitimate comments on my blog per month. That's a hefty percentage.
Is There a Better Alternative?
The purpose of this post is not to bash Akismet – far from it. But it is not perfect, and I wanted to check if there was a better alternative.
So I went looking. The two alternatives that kept popping up were Growmap Anti Spambot (which is in fact something I had used previously), and Antispam Bee. I decided to test each in turn.
Growmap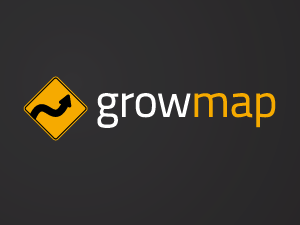 At a glance, Growmap looks like a great anti-spam solution. After all, it has an astonishing 4.9 rating on WordPress.org. However, it hasn't been updated since November 2010, and in that time, has only attracted around 36,000 downloads.
The fact is, Growmap is great at doing one thing – blocking automated spam. As far as I can tell, it does a near-flawless job and preventing spambots from submitting comments.
However, it fails comprehensively on two fronts – trackbacks/pingbacks, and human spammers. Trackbacks/pingbacks are not handled at all by Growmap (you have to seek out another plugin to take care of that), and all human spammers have to do is check a box that asks if they are a spammer in order to get their post past the plugin. Unfortunately, human spammers are not the most honest of people.
Something I found out very quickly (literally within hours) after installing Growmap was that human spammers are rather prevalent. I had three spam comments before I could even draw breath. It soon became apparent that Growmap wasn't going to get the job done.
Antispam Bee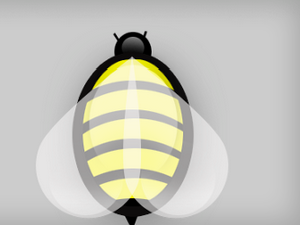 Before this case study, I had not actually heard of Antispam Bee. However, it is a popular plugin, with nearly 250,000 downloads and a rating of 4.2 on WordPress.org.
To be quite frank, I don't understand why. My experiment with Antispam Bee led to three spam comments slipping through the net within the first three days.
In short, it seems to be far less effective than Akismet.
Is Akismet Still King?
So Akismet isn't perfect – we know that. However, the two main alternatives failed me comprehensively. It would seem that in order to protect myself from spam, I must accept that a percentage of my readers' comments will never see the light of day.
But that is just the findings of one man – now I want to turn this over to you. What plugin do you use for spam protection? And what are your experiences with it?
Let us know in the comments section!
Creative Commons image courtesy of freezelight