Black Friday is around the corner. If your website isn't ready for it, you might miss out on one of the biggest sales opportunities of the year. By "ready," we mean that your WordPress store should be as optimized as possible, both when it comes to performance and overall user experience.
Preparing your WordPress store for Black Friday isn't as complicated as you might think. However, it can take time, so it's wise to start optimizing different aspects of your store as early as possible. Simplifying your checkout, for example, can lead to a lot more sales. However, it's the kind of change you don't want to test at the last minute.
For this article, we'll go through a checklist for preparing your website for Black Friday shopping. We'll discuss performance optimization, payment gateway considerations, and more. Let's talk about shopping!
Why you should consider preparing for Black Friday sales
Black Friday is one of the most important days of the year for online and physical retailers. In 2020, Black Friday and its weekend drew over 186 million shoppers in the US alone. Each of those consumers spent around $311 on average, meaning billions of dollars are on the line for one single weekend.
If your store isn't prepared for the influx of shoppers that come for Black Friday, you're missing out on one of the best sales opportunities of the year. Not preparing for Black Friday is akin to not running any offers for Christmas and hoping that customers will buy from you anyway.
Additionally, customers expect deals on Black Friday. For many people, that Friday marks the start of the holiday shopping season. By preparing your store for this holiday, you also ensure that everything is ready for Christmas.
Between Black Friday and Christmas is an entire month where most stores make up the bulk of their sales during the year. Therefore, not preparing for this season could be a terrible business move.
4 tips to prepare your website for Black Friday shopping
Remember that all of these tips will work regardless of which e-commerce plugin you're using and whether you're selling physical or digital products. Our goal is to provide you with the guidance you need to improve your store and prepare for many customers. So, let's start by talking about website performance.
1. Make sure your store can handle Black Friday traffic
You might not be sure how much traffic your website can take before it starts to show signs of stress. A massive influx of visitors over a short period can overwhelm your web server and cause page loading times to slow down.
If the traffic is too much, it can even make it impossible for users to access your store: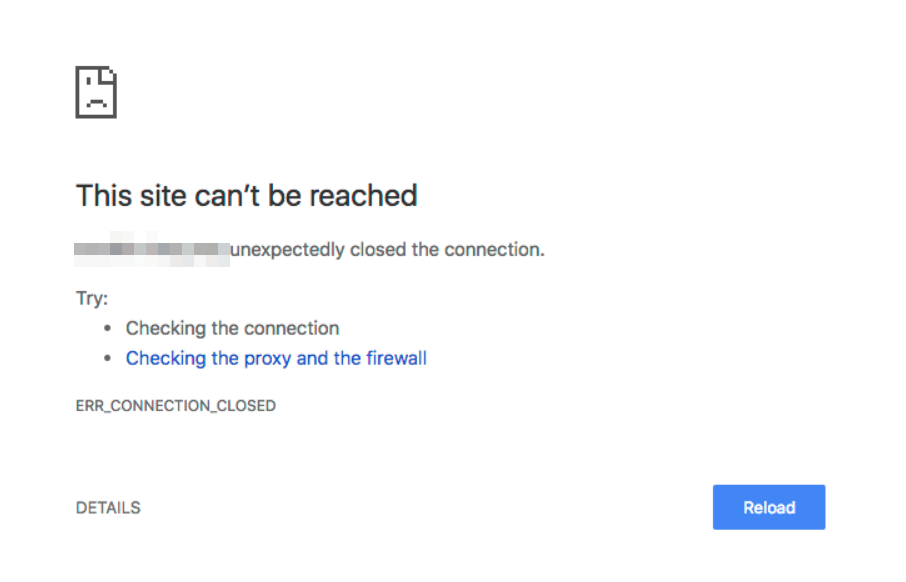 You should try to figure out if your web host can handle a significant increase in traffic well before Black Friday and the rest of the holidays. Generally speaking, if your website takes a long time to load on average, it won't deal with increased traffic.
We recommend that you use PageSpeed Insights to test average loading times:

PageSpeed Insights will show you test data and the Core Web Vitals for your website over the last 28 days. This information will give you a decent idea of how well optimized your site is.
Even if the numbers look good, you'll also want to consider using a tool that enables you to 'stress test' your website. This term means throwing a large number of visitors or bots at your site and checking to see how the server holds up.
If you want to run this testing, you can use BlazeMeter: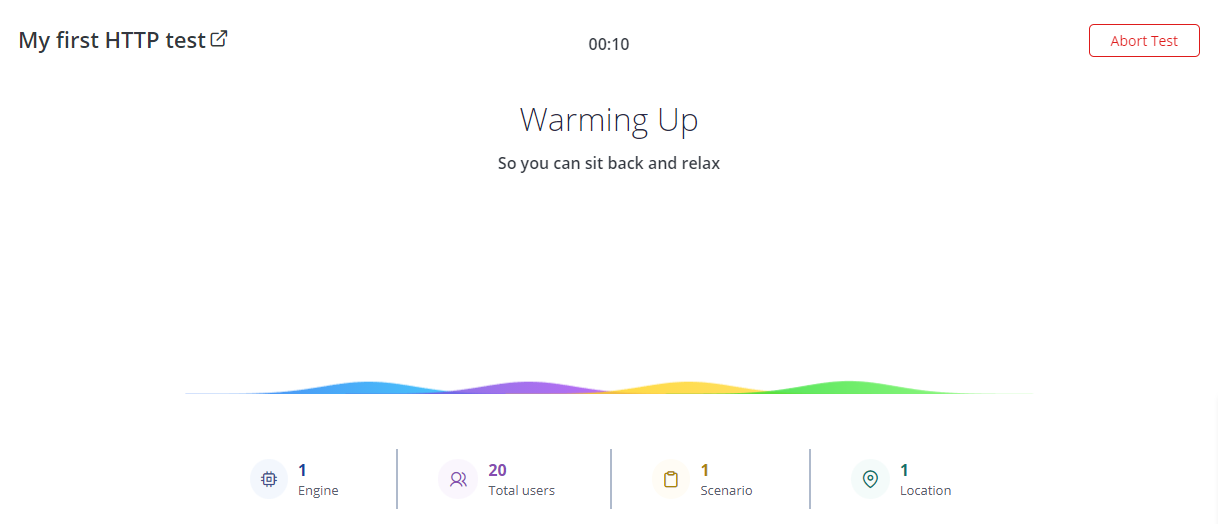 BlazeMeter enables you to run basic stress tests with up to 20 users for free. Check to see if your server slows down dramatically during the testing process. If this is the case, we highly recommend that you consider moving to a new web host.
Any worthwhile managed WordPress host should be able to handle an increase in traffic without your site slowing down. Moreover, good web hosts barely have any downtime, which is critical during the holiday season.
2. Integrate a Content Delivery Network (CDN) with WordPress
Even if you're already using a great WordPress web host, you can still benefit from integrating your store with a CDN. With this service, you reduce the stress on your servers. In turn, your visitors can load your store faster thanks to the broad range of data centers a CDN offers throughout the globe.
There are plenty of budget-conscious CDN options. Cloudflare, for example, supports up to four pages with its free plan. Therefore, you could use it to cache your store's homepage and some of its key shop sections: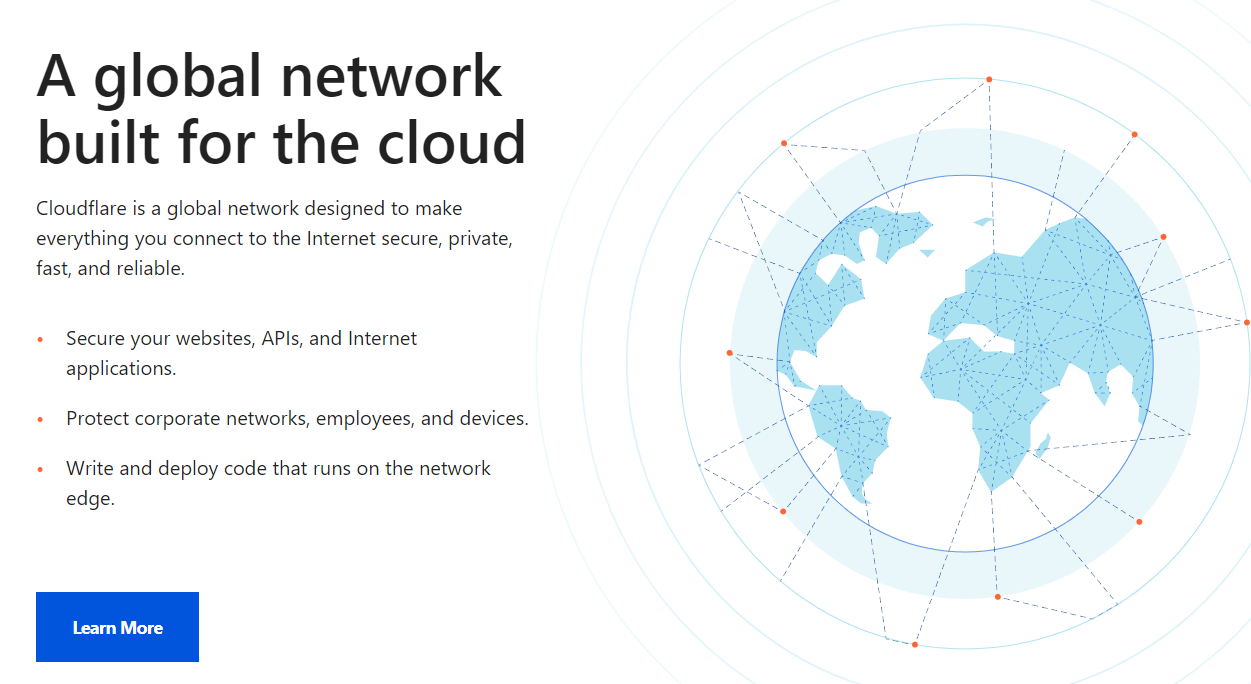 Cloudflare offers a detailed guide on how to integrate the CDN with WordPress using a plugin. Ideally, you'll do this well before Black Friday comes around. Then, you'll have time to check if the integration causes any errors (which it shouldn't).
3. Consider adding more payment gateways
Many customers abandon shopping carts online because stores don't offer the payment gateways they prefer. For example, if you have customers that only use PayPal and you don't support it, they might look elsewhere instead of busting out their credit cards.
As a rule of thumb, we recommend that your store offers more than one payment processor. An ideal selection of payment options would include:
One or more wallets or payment services such as PayPal
A straightforward credit card processor, such as Stripe
Mobile wallet options, such as Google Pay and Apple Pay
One or more local payment options depending on which region your customers live
If your store's primary audience is in the US, you can often get away with only using PayPal and Stripe. However, it's important to note that Black Friday has become an international event. Therefore, you'll also need to consider local payment gateway options.
Other countries and regions have their payment processor preferences. Knowing which payment gateways your targeted customers prefer is essential. This knowledge can ensure you don't miss out on sales for using platforms that users don't know about (and don't trust).
4. Audit your store's User Experience (UX)
If you want your store to perform well during Black Friday, it needs to offer a great customer experience. By that, we mean that users should have an easy time doing all of the following:
Navigating your store
Finding the exact products they want
Figuring out how much products cost and any additional fees involved
Adding products to their carts and paying for them
Any 'friction' during the buying process can lower the chances of getting a customer's business. As such, you should try to make your store as streamlined as possible.
As a website owner, it can be hard to spot flaws with your store's UX. That's why we recommend using services, such as UserTesting, which enable real users to interact with your store and discuss their experiences:
Alternatively, you can reach out to friends or acquaintances who aren't already familiar with your store and ask them to share their thoughts. Regardless of which approach you choose, we recommend that you pay special attention to your store's checkout page.
Once a customer makes it to the checkout page, you want the process to be as pain-free as possible. A quick checkout can prevent a consumer from abandoning their cart.
If your store's checkout involves multiple pages, we recommend reducing them to a single one. Likewise, it's a smart move to ask customers to fill out as few fields as possible: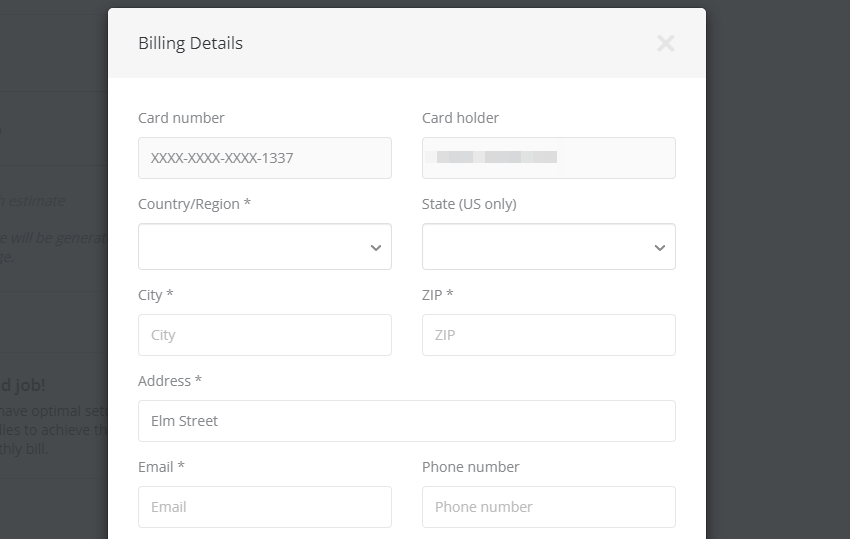 The easier the checkout process is, the more users will complete their purchases. However, if you intend to make any changes to your store's checkout, do so well before Black Friday. This will give you time to see if the adjustments have a positive impact on your conversion rates.
Conclusion
There's still some time left before Black Friday. However, you should prioritize preparing your website for one of the biggest shopping days of the year. The best time to start optimizing your WordPress website for Black Friday is right now.
Let's recap what you can do to prepare your website for Black Friday shopping (and for the holidays beyond):
Make sure your store can handle Black Friday traffic.
Integrate a CDN with WordPress.
Consider adding more payment gateways.
Audit your store's UX.
Do you have any questions about how to prepare your website for Black Friday? Let's talk about them in the comments section below!