The design of your website is important. It's one of the first things that people see when they interact with you online. In fact, 46.1% of people say that the design of a website is the top criteria that they take into account when deciding whether or not a company is credible.
And just to be clear: mobile site design is just as important as desktop design.
57% of internet users say that they won't recommend a business to someone else if their mobile website is poorly designed.
You might be looking to revamp your website to boost loading speeds and conversions. But if you're not careful, your new design choices could hurt your SEO rankings.
But you can't afford to lose all of the SEO progress you've made. Especially when you consider 82% of marketers say that SEO has become and will continue to become more and more effective.
Luckily, there are a few redesign mistakes you can avoid if you want to keep your rankings safe.
Mistake #1: Choosing the Wrong Hosting Provider/CMS
Choosing the right CMS and hosting provider is one of the most important decisions when creating or redesigning a website. These act as the backbone of your site.
You have to weigh out responsive design, functionality, support, speed, security, and more.
Genia Stevens, the founder of BizTechWomen, says:
Your web host provides a virtual storefront for your business. You should carefully select a virtual storefront just as you would a brick-and-mortar."

Know what your needs are, read the contract, do your research and ask about security issues.
When looking to choose a CMS or web hosting provider, think about things like responsive design. Responsive design is one of the SEO signals that Google uses to rank sites.
Your site needs to work seamlessly no matter the device that site visitors are using, whether it's a tablet, mobile device, or browser.
Functionality is just as important. You have to be able to adjust your site easily.
You need to be able to add the right meta tagging or schema that search engines need to get information about the layout, content, and context of your site.
If you don't have access to a support team or knowledgebase, you might not be able to use your CMS efficiently. Make sure that the web host and CMS you pick offer reliable support.
One of the most important ranking factors that Google uses is site load speed. Choose a lightning-fast hosting provider to improve and keep rankings high.
Use Google's PageSpeed Insights tool to check the speed of your site and make improvements in loading times.

If you already have (or choose to switch) to a WordPress website, there are many ways speed up your site, many of which we've covered here in the past.
Finally, make sure that your web host has great security. Sites that fail to follow the latest security protocols tend to rank lower than sites with high security.
Also, when redesigning your site, be sure to switch to HTTPS (Hypertext Transfer Protocol Secure), if you haven't done so already.
Most sites in search engine results pages with HTTPS sites rank higher than those that don't. In fact, 30% of page one results on Google are HTTPS.

Mistake #2: Forgetting to Submit XML Sitemaps
XML sitemaps are essential to SEO because they allow Google to get a clear picture of the layout of your website so they can "crawl" it.
If you have a WordPress site, use Yoast SEO to enable XML sitemaps directly within the plugin.
To do so, log into your WordPress website. On the left-hand side, click the "SEO" button. From there, click "General."
Then, click on the "Features" button.

Switch the "XML sitemaps" button to "On."
If you aren't using a plugin like Yoast, you'll need to submit your XML sitemap yourself.
Make sure your sitemap includes a full set of destination URLs. Use a tool like Writemaps to create sitemaps quickly. You can create up to three sitemaps for free.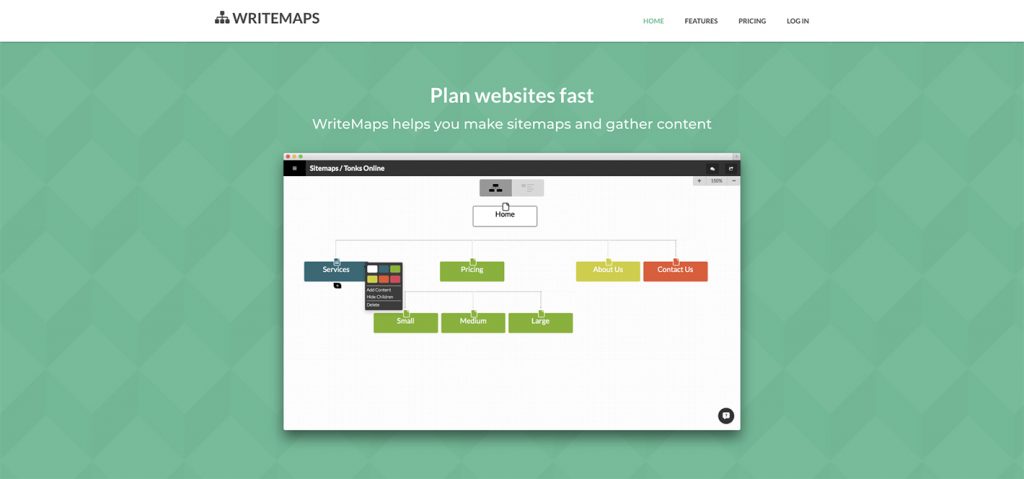 In your sitemap, be sure that no URLs result in 404 errors, which we'll talk about more later. To check your current sitemap, use SEO SiteCheckup.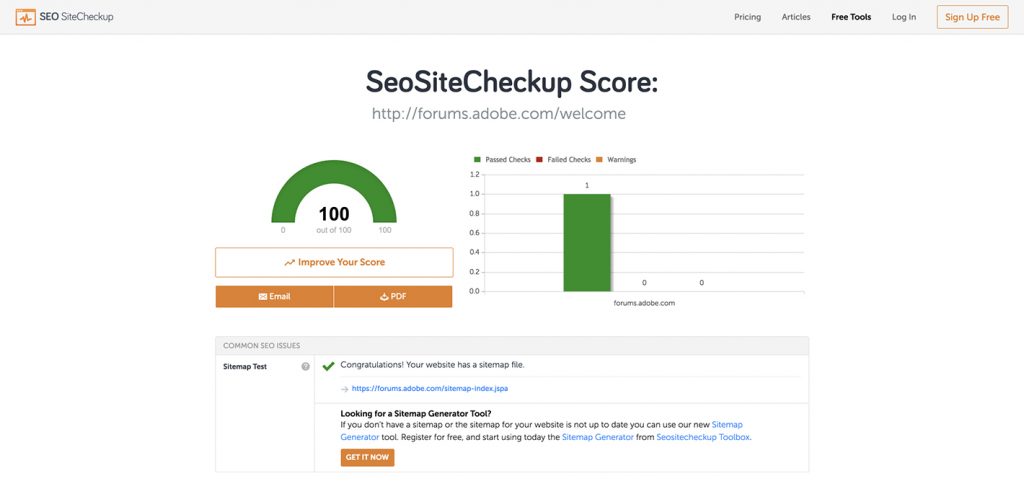 This tool will show passed checks, failed checks, warnings, and give you suggestions to help improve your score.
Mistake #3: Not Telling Google About A Domain Change
If you skip this step, you'll lose the rankings you earned with the old domain.
For example, say you're switching your site from www.computer-techs.com to www.online-techs.com. You've probably already worked hard to earn rankings on the original domain. If you don't want to lose all of your hard work, you need to let Google know where to find your new site.
I mean, when you change your mailing address, you tell the post office about it, so you should tell Google the same thing when changing your web address.
In addition to submitting a new sitemap, you should also use the change of address tool in Google Search Console to quickly update any domain changes.
Once you move your content over from your old domain to the new domain, verify it on Google Search Console.
Then, submit your change of address from Google Search Console.

Mistake #4: Failing to Check Redirects After Launch (Or Having too Many)
Redirects are commonly used when updating websites over to HTTPS. This is a newer rule that some SEOs believe Google has introduced to make sure more people make the switch to HTTPS, which is the more secure option.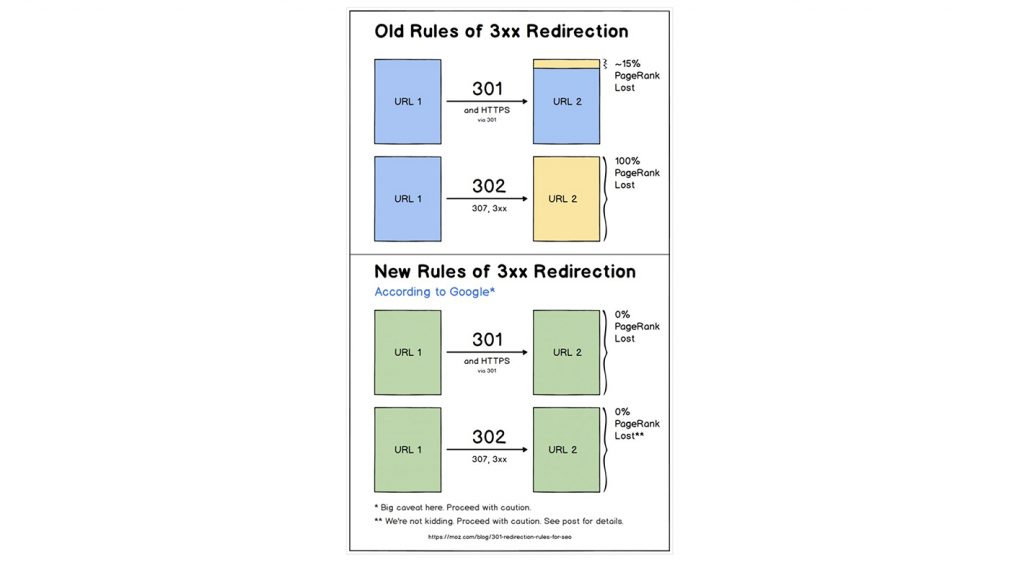 But too many redirects can make your site perform slower. And as previously mentioned, page speed is an official ranking factor.
Recently, Kinsta ran a test on WordPress to better understand how redirects affect page speed. They used Pingdom to complete a page speed report without a redirect. The page loaded in just 1.06 seconds.

Then, they ran the same test through a URL with a redirect. And here's how page load times were affected on that test:

The redirect increased the load time of the page by 58%. And that's just one redirect. Imagine several redirects across multiple pages.
Use a tool to identify redirects like this Redirect Mapper tool. To get started, enter in your URL.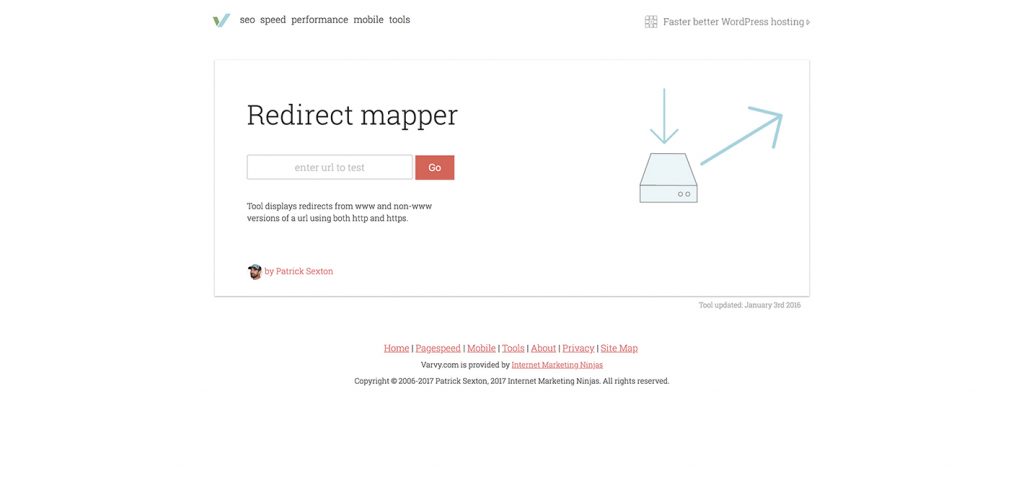 Hit the "Go" button, and you'll instantly be able to see information on any redirects set up on your site. Fix any redirect errors and remove any unnecessary redirects across your site.
The fewer, the better. Google recommends eliminating as many from your site as possible to boost rankings.
Mistake #5: No Consistent Branding
Branding is a huge part of web design. But inconsistent branding could hurt your rankings since people might not be able to easily recognize who you are as a company and what you stand for.
Brand authority is also an official ranking factor. And consistent brand presentation has been shown to increase revenue by an average of 23%.
For successful branding, you need to include repetition and consistency in your strategy. Where do most people first interact with your brand? The search engine results pages, of course.
In fact, 93% of online experiences start with a search engine.
When you present consistent imagery about your brand, consumers will quickly recognize what your company values and be more likely to purchase from you.
That's how footwear brand Greats created an e-commerce brand with a 50% repeat purchase rate.
The brand clearly defines their target market, audience, and ethos on every platform, whether it's their Instagram page, their website, or their email campaigns.
To make sure that your branding is consistent, think about who your target market is, what your brand ethos is, and what your brand represents.
Once you do this, you should have a clear idea of what your brand's vision is.
For example, Greats pushes their brand position across all of their Instagram posts.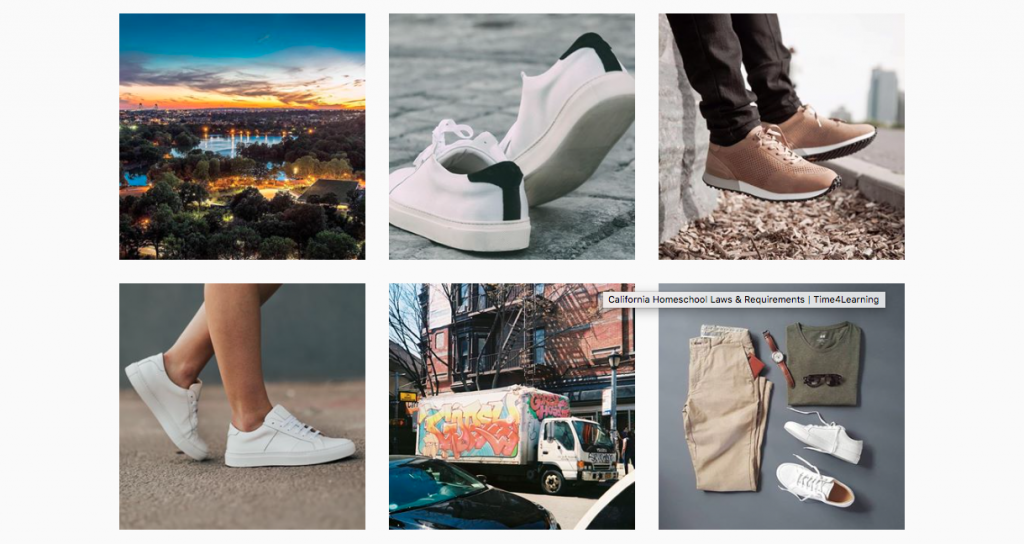 When you view these images, you can get a clear sense of who Greats is as a brand. They sell footwear and fashion for young customers, and they portray visuals of urban and city settings.
The company carries that same branding over to its website to keep things consistent.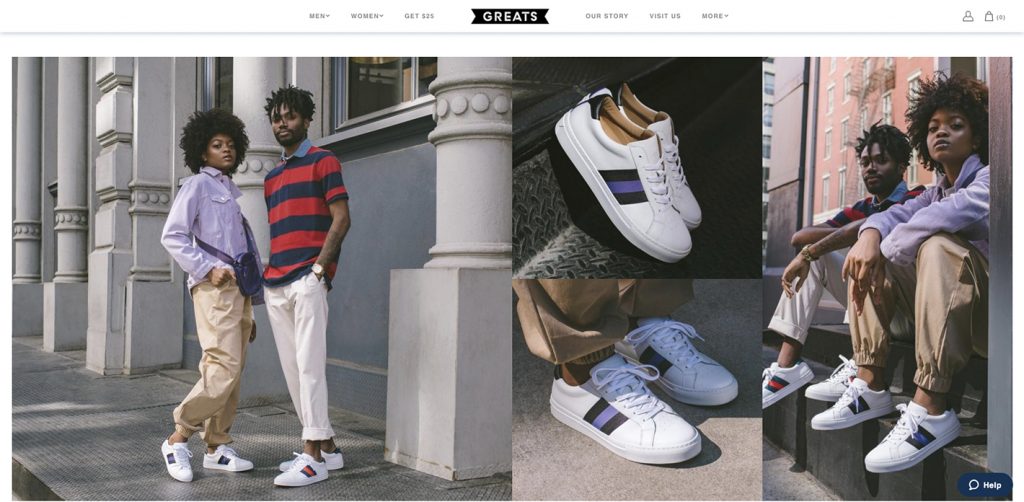 You should do the same so that every person who interacts with your brand easily understands what you stand for and whether or not they want to buy from you.
Post consistent content on social media, in your emails, and across your website. Show off what makes your brand unique. And if you ever change the design of your website, change the posts across these channels to match the new vision.
Conclusion
You already know how important web design is. After all, the majority of people take website design into account when deciding whether or not a company is credible.
Whether it's desktop or mobile, site design can make or break your brand. So you probably want to make sure that you constantly update your site's design to keep things looking fresh.
But some redesign decisions can hurt your SEO rankings. That's why you need to avoid the five website redesign mistakes mentioned in this post.
You've worked hard for your rankings. You shouldn't lose them due to a few silly errors. So, before you get started redesigning your site, keep these points in mind to avoid sabotaging your SEO progress.
SaveSave