WordCamps are an excellent way to tap into one of the key features that sets WordPress apart from other platforms: the community. However, if you've never attended WordCamp Europe before, it can get pretty overwhelming rather quickly.
With WordCamp Europe 2019 right around the corner, we wanted to share some tips to help you prepare. If you go into the event with a solid plan in place, you'll have a better chance of enjoying yourself and making some WordPress connections while you're at it.
To get started, we'll share a little information about WordCamp Europe and what it consists of. Then we'll dive right into five key tips you can use to make your first WordCamp experience fun and fruitful. Let's dive in!
An Introduction to WordCamp Europe
If you're reading this post, you probably already know a bit about WordCamps and what they are. However, it's important to keep in mind that WordCamp Europe is a tad different from the regional WordCamps you may have attended in the past.
Apart from WordCamp US, WordCamp Europe is the largest international gathering of WordPress experts, professionals, and enthusiasts. To put the scale of this event in perspective, here are a few stats from WordCamp Europe 2018:
Over 2,300 tickets were sold, and 2,085 people from 76 different countries attended.
529 people participated in Contributor Day.
808 people signed up to experience WordCamp Europe remotely via livestream.
Ten teams of 54 organizers, 170 volunteers, and 65 speakers from 17 different countries worked to make the event possible.
As you can see, this is no small affair. Unlike regional WordCamps that are usually attended only by local meetup members and other WordPress users in the immediate area, people travel from all over the world to attend WordCamp Europe.
Even if you've been to your local WordCamp, you'll need to do a lot of preparation before you arrive at the venue of your first WordCamp Europe. A conference of this scale requires more forethought when it comes to which speakers and events you'll attend, how you'll get around, and what to bring.
How to Survive Your First WordCamp Europe (5 Key Tips)
Being surrounded by other WordPress fans, attending presentations and workshops, and networking with like-minded folks are all opportunities you have at WordCamp Europe. However, to make them happen, you might want to use the tips below.
1. Create a Personal Itinerary of Events So You Don't Miss Out on the Fun
WordCamp events – including presentations, workshops, Contributor Day, and even yoga sessions – are the highlight of the conference. This year there are more than 70 on the schedule, which means you're going to have to pick and choose what to attend.
You definitely want to do this before you arrive at the venue. Standing in a huge crowd of people, unsure of which way to go or what you want to do first, will likely lead you missing out on the fun while you're trying to make a choice.
To start, decide if you want to participate in Contributor Day. This event usually takes place the day before the actual conference starts, so you may need to tweak your travel plans to attend – and you'll also need a ticket to participate, so bear this in mind.
Next, you'll want to check out the Sessions page and make note of the events that seem most interesting to you. Take a look at your list, and create an itinerary based off of when each session takes place by looking at the official schedule: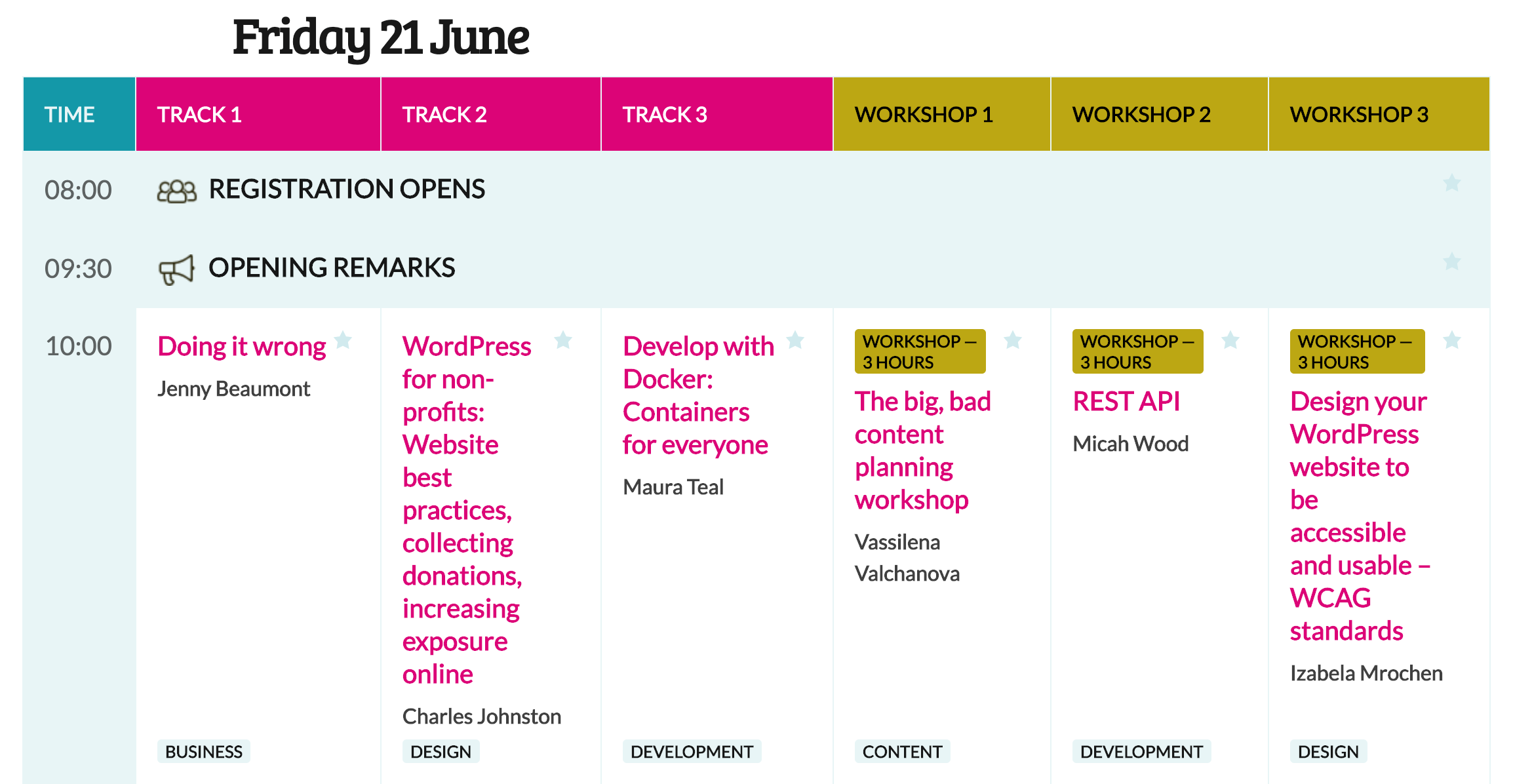 You may have to cut out some of the more interesting presentations or workshops in order to make your personal schedule work. Some events may take place at the same time, or you may simply need to network in the main hall. As such, consider your goals for attending the conference and cut the events least likely to help you achieve them.
2. Check Out the Guest List and Note Any Interesting Attendees
WordCamp Europe is a massive WordPress community networking opportunity. Whether you're a professional looking to make connections for business purposes, a newcomer looking for a mentor, or somewhere in between, this is a chance to make potentially life-changing relationships.
An easy place to start is by looking at the list of speakers. Attending their events is a simple way to find and get in touch with them. However, keep in mind that there are likely to be many other attendees with the same idea, so it may be difficult to reach them: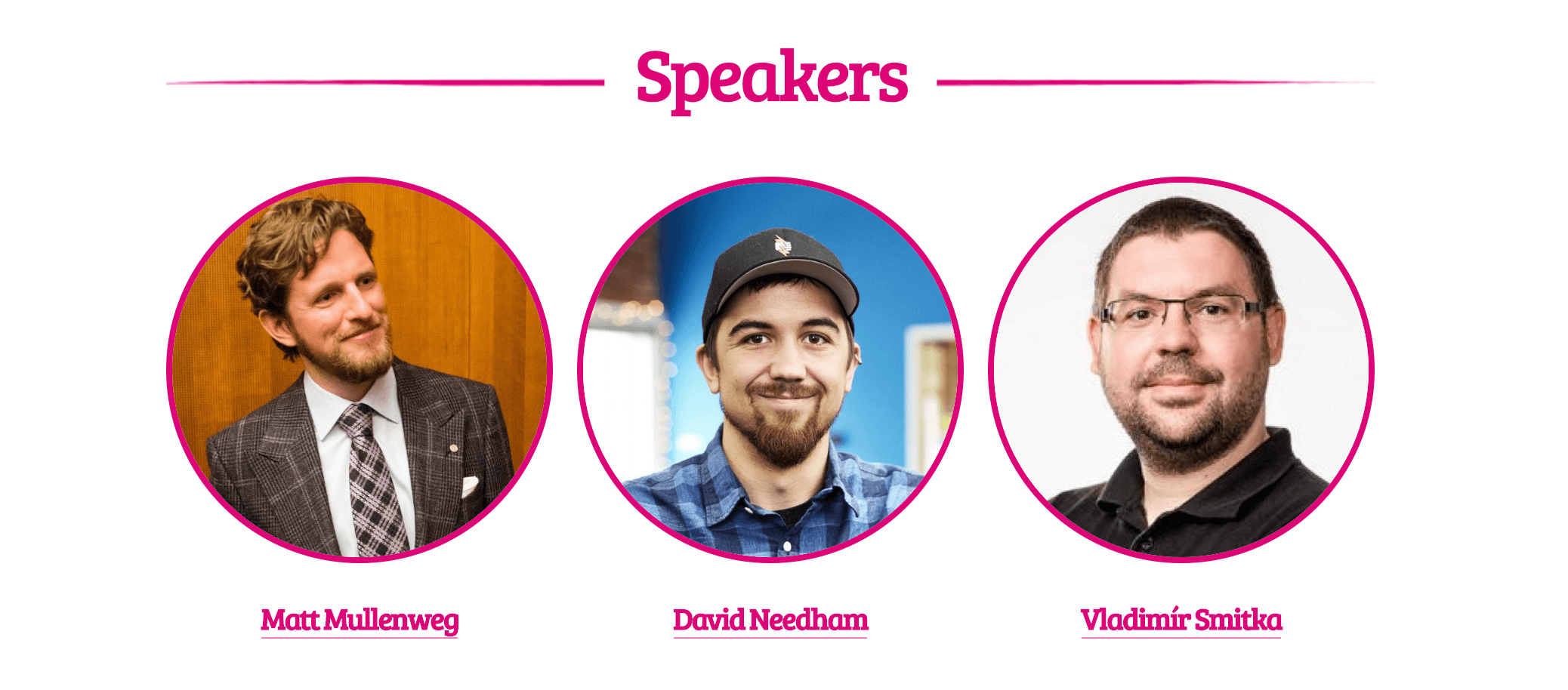 You can also see a complete list of attendees, as there are many insightful people who may be at WordCamp Europe but aren't presenting. You could try getting in touch to ask if you might introduce yourself in person at the conference. Most are usually open to do so, and you'll likely bump into plenty of people on the 'hallway track' – an informal space to chat and network.
Finally, don't forget about the sponsors, volunteers, and organizers. They can also be extremely helpful and interesting to speak to, especially if you're interested in getting involved in helping out with a local or large-scale WordCamp yourself. Don't forget to thank them for making WordCamp Europe possible!
3. Pack Lightly and Intentionally to Avoid Fatigue
You'll likely be spending long hours at the conference venue, so you'll need to bring along some supplies to get you through the day. Standard items you'll potentially need include:
A laptop (especially if you'll be attending Contributor Day or a workshop).
Something to take notes on (which may also be your laptop).
Comfortable clothing, as you'll likely be doing a lot of standing and walking around.
A bag for all your free 'swag'.
Snacks and a water bottle.
Many (if not all) sponsors will also give out free items such as t-shirts and other branded items. In fact, you could potentially pack almost nothing and get kitted out at the event. If you're the type of person who likes to collect as much free stuff as you can (we don't blame you), make sure you have a way to get it back to your hotel room. Although, if you collect your souvenir tee and tote bag, you'll be covered here.

You also want to make sure you're not weighing yourself down, as whatever you bring or pickup at the venue you'll have to carry around for the rest of the day. As such, only bring items from the list above if you'll actually use them, although free swag is a must!
Additionally, check out the full food menu beforehand. If you have any dietary restrictions, you'll want to make sure there will be food you can eat while you're on site – although past events have been well-catered and it's unlikely you'll be left out.
4. Consider Your Accessibility and Childcare Needs
WordCamp Europe strives to be open and accessible to everyone. Even so, it's helpful to be informed of the accommodations available ahead of time so there are no surprises when you arrive. A few key notes include:
There will be disabled parking spaces available at the venue.
Guide dogs are always permitted.
Live captioning is available for all presentations in English (however, there is not captioning for workshops).
Consider checking out the full Accessibility and Inclusivity page for details: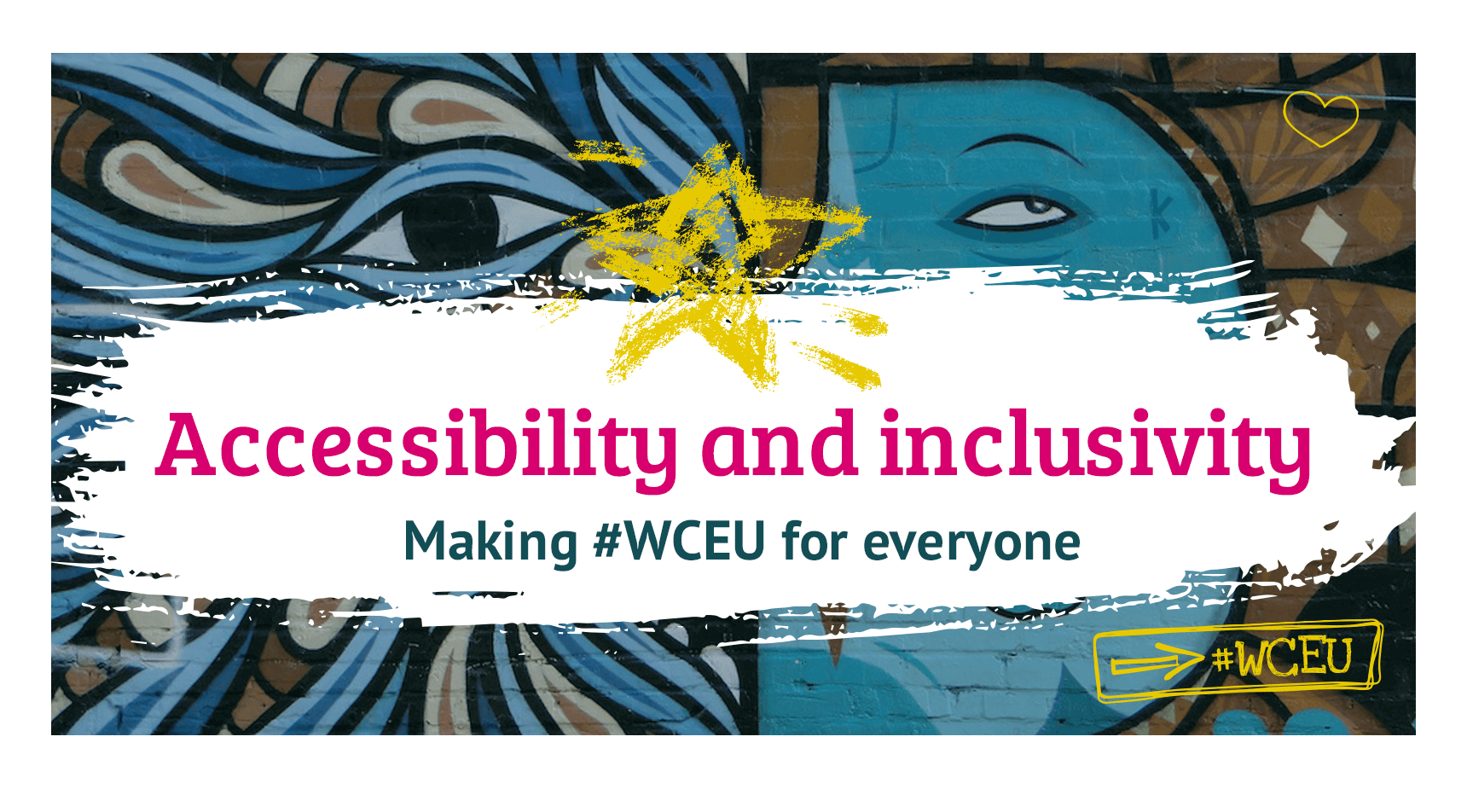 Additionally, participants with children may utilize the free childcare available during the conference. You'll need to register ahead of time if you wish to do so. There will also be a nursing and lactation room on site for those who require it.
Also, if you require special assistance not referenced on the Accessibility and Inclusivity page, consider contacting the organizers to see if they can assist you.
5. Research the Host City and Find Things to Do After Hours
While you're of course primarily going to be at the conference, don't forget to enjoy the host too! You'll likely have time after hours to take in the sights and sounds while in attendance.
Of course, WordCamp 2019 is in the wonderful city of Berlin. The organizers have included some helpful tips regarding things to do in the city, transportation to and around Berlin, and more: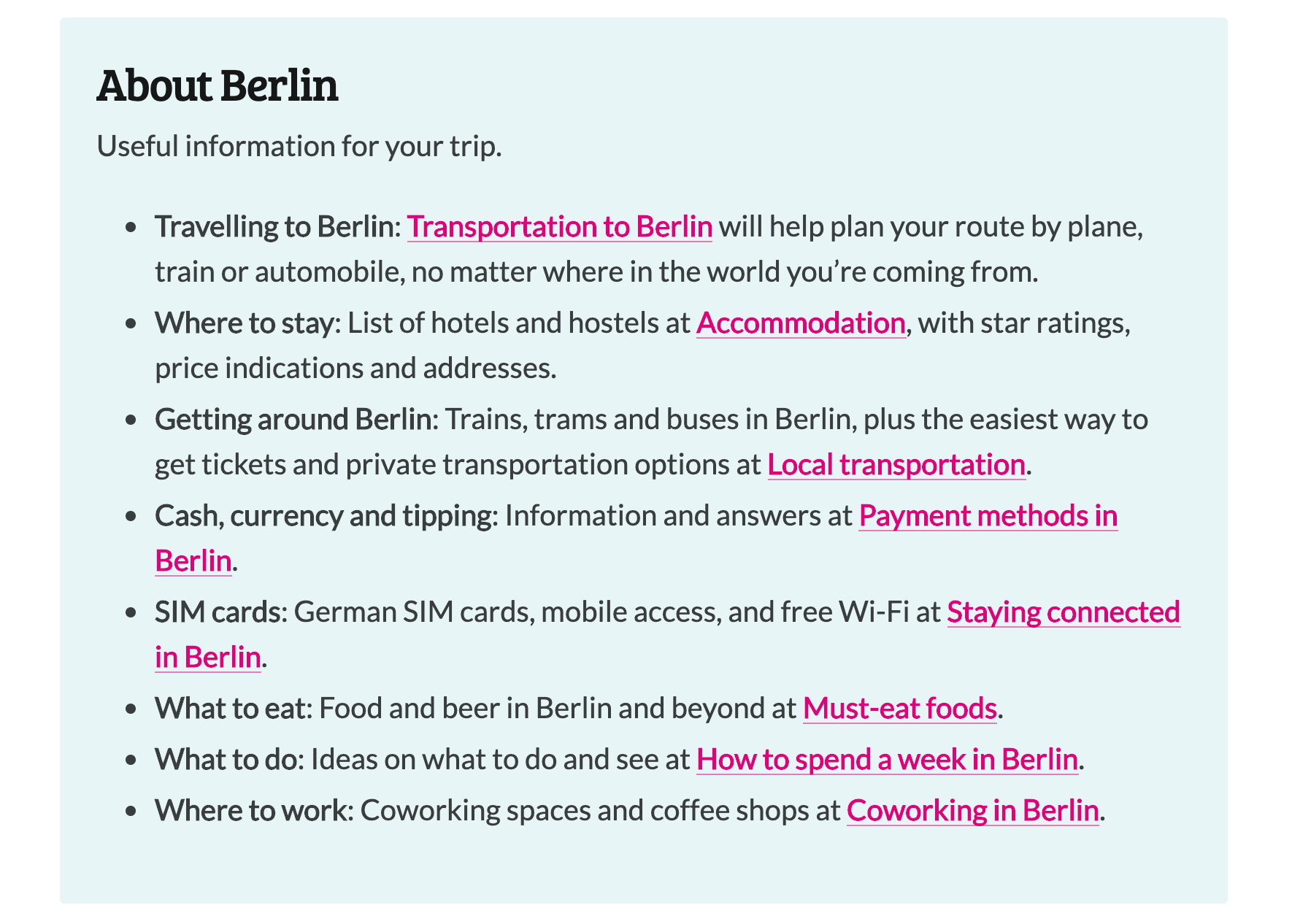 Also, don't forget to make it to the After Party! This themed event is one last chance for networking while also kicking back and relaxing after a weekend full of presentations, workshops, and coding.
Conclusion
WordCamp Europe is a truly amazing opportunity for WordPress lovers of all skill levels. If you get the chance to attend this event, you'll want to make the most of it by preparing ahead of time.
These five tips will help make your WordCamp Europe experience a success:
Craft your personal itinerary of events so you don't miss out on the fun.
Check out the guest list and make note of who you want to see.
Pack lightly and intentionally to avoid fatigue.
Consider your accessibility and childcare needs.
Research the host city and find things to do after hours.
Do you have any questions about attending WordCamp Europe? Let us know in the comments section below!
Featured Image Credit: Pexels.