This year's WordCamp Europe was held in Belgrade, the home town of the ManageWP team. We had the huge pleasure of being a good host, and opening our office for friends, users and members of the WordPress community.
2,085 attendees from 76 countries descended onto Belgrade for the sixth edition of WordCamp Europe. And another 808 people joined via the livestream to take part in the 33 talks and 9 workshops.
But for us, WordCamp fever started much earlier with organizing efforts and the events we had planned before the conference itself.
Open Door Week at GoDaddy's Belgrade Offices
The week before the conference we decided to open the doors to our Belgrade offices and invite all of our friends and WordCamp attendees to join us and stop by the GoDaddy office on the Republic square for co-working, coffee and conversations.
We thought a couple of people would appreciate having a place to work from before the conference. So, we announced a public invite (ManageWP opens its doors for the WCEU) and organized a Facebook Event to notify people.
But we were a bit shocked and more than pleasantly surprised when more than 70 people confirmed they would be dropping by to work and hang out.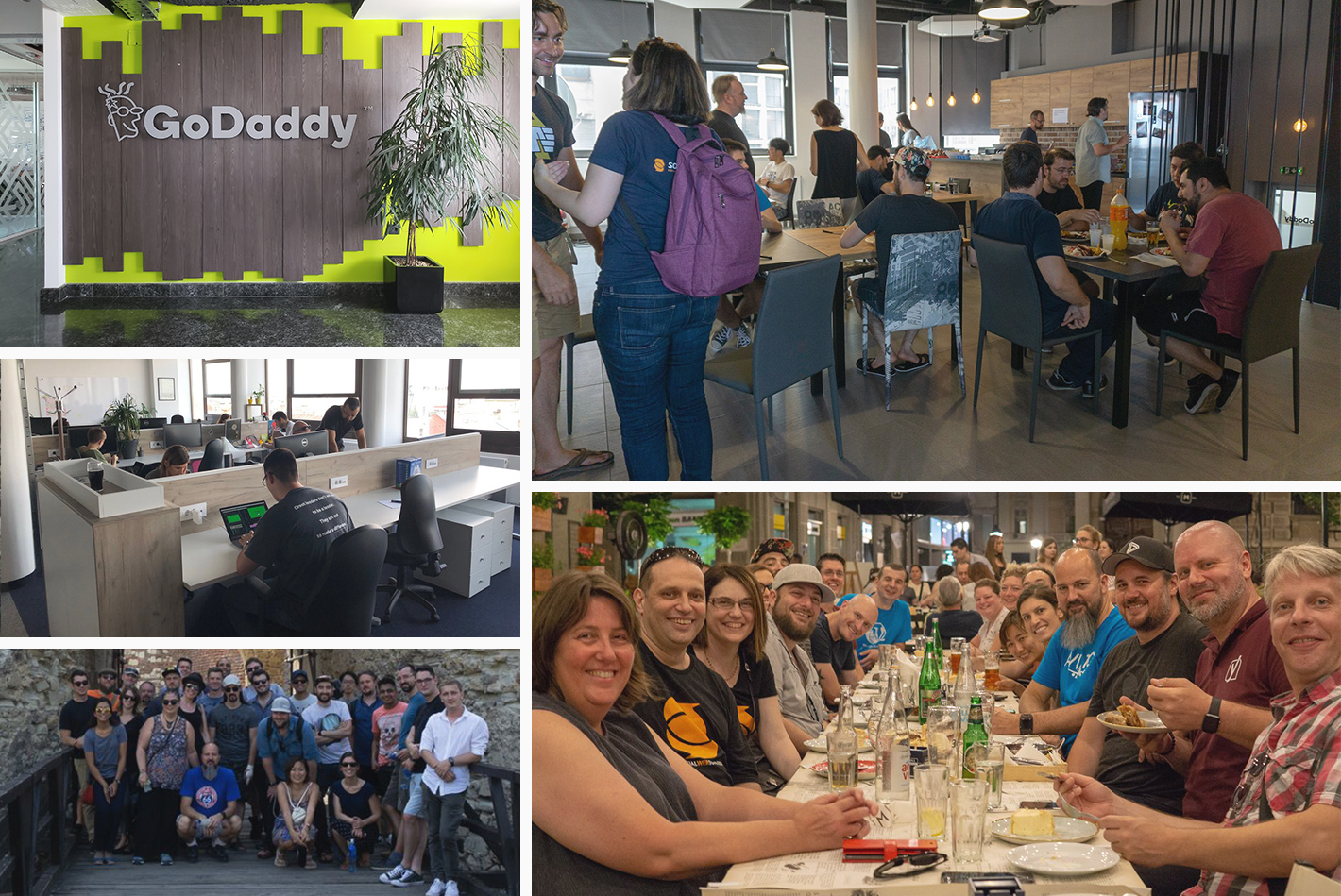 This was a great opportunity for us to connect with friends and co-workers and a chance to meet new people from all the around the world. We had a chance to meet and host people from the Americas, all over Europe, and as far away as India and Australia.
Event
Contributor Day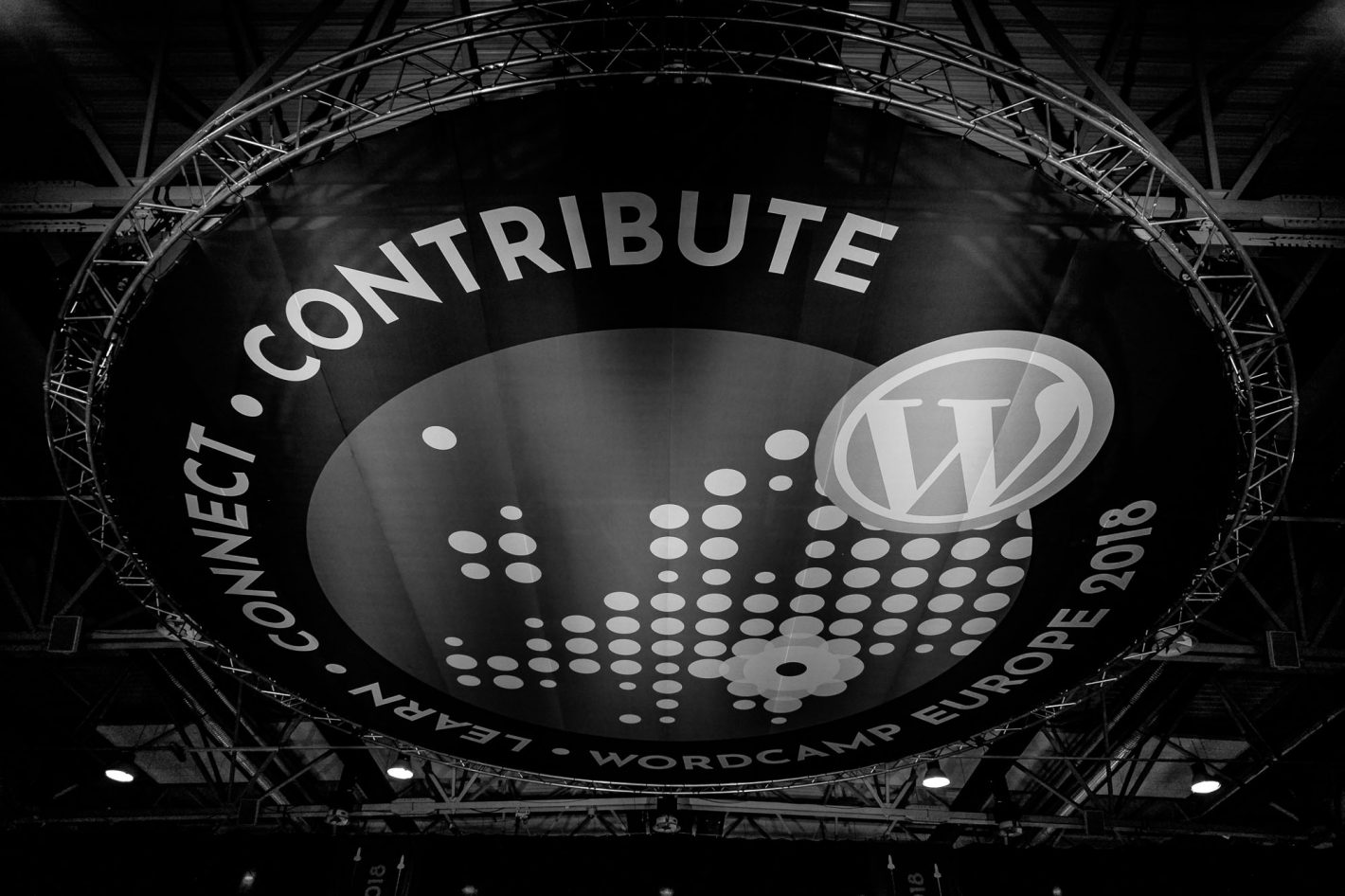 The event opened with Contributor Day, with a record-breaking 525 people registered across 24 teams, all there to network and contribute to the WordPress community.

Even amongst the 'great WiFi outage' contributors got the chance to fix a lot of issues and make numerous improvements across the board. This year's Contributor Day won't be remembered solely for the contributions of those who attended, but also for the great atmosphere and the spirit of collaboration.
Conference

The main conference event was divided into two day's worth of talks, with 33 talks held in two parallel tracks (Andromeda & Milky Way) at Belgrade's Sava Center.
Details from every one of those talks would take too much time, so we're gonna highlight a couple of key talks from the conference: Maja Benke's talk on Accessible Design, Paolo Belcastro's talk about World of WordPress, How to stay healthy in the digital space by Christina Varro and finally, Matt Mullenweg's keynote lecture.
Inclusive design, Gutenberg, SEO and development, were the main themes of WordCamp Europe 2018.
The organization of the event was nothing less than perfect. The entire organizing and volunteer team did an amazing job making sure that everyone entering the Sava Center had a smooth registration process and knew exactly what to do and where to go afterward.
ManageWP and GoDaddy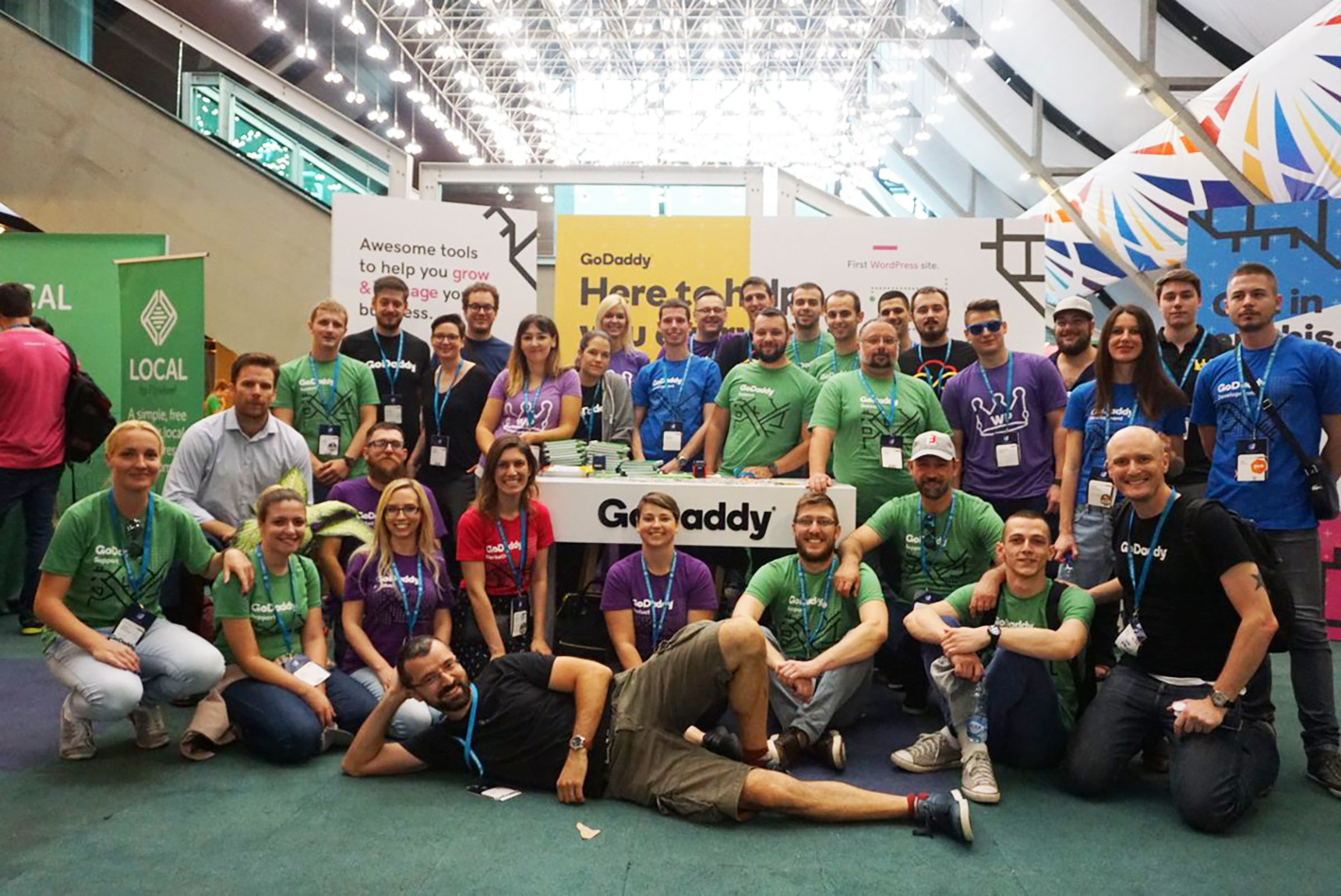 The ManageWP team is now fully integrated into the GoDaddy Pro program as a part of the ongoing company effort to offer web professionals tools, knowledge, and insights so they can "kick ass" and grow their businesses.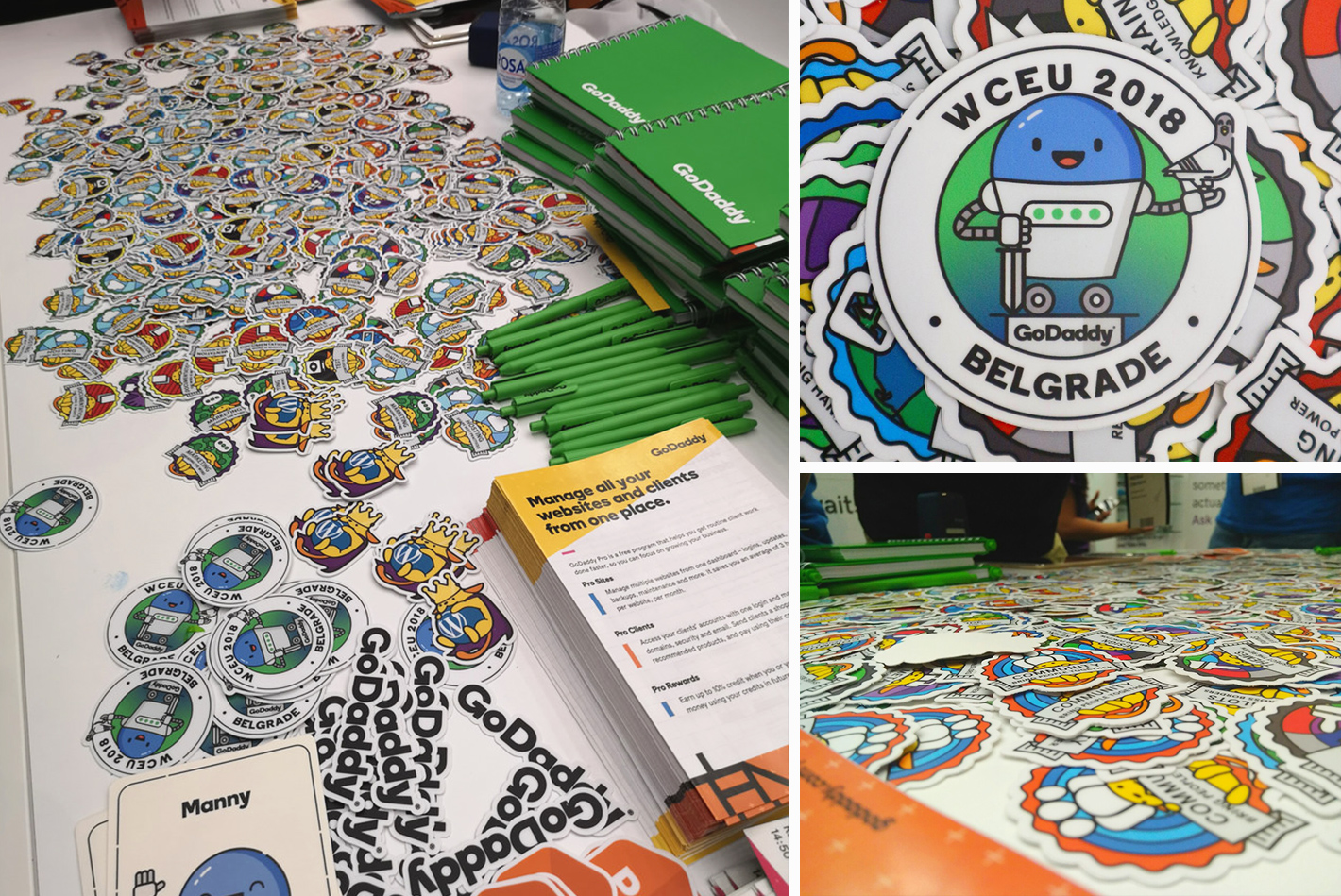 We were almost all there, talking to attendees, soaking up the atmosphere, answering questions and interviewing many of the speakers, including WordPress creator Matt Mullenweg, pioneering designer John Maeda, as well as one of the local organizers, Milos Mihajevic, part of our own GoDaddy Customer Care team in Belgrade.
And of course Manny was there, attending lectures and exploring the booths. We also gave away for adoption a couple of his siblings. No worries though. All of their adoptive parents (Nina, Nikola & Tom) have signed the adoption papers committing themselves to being responsible parents.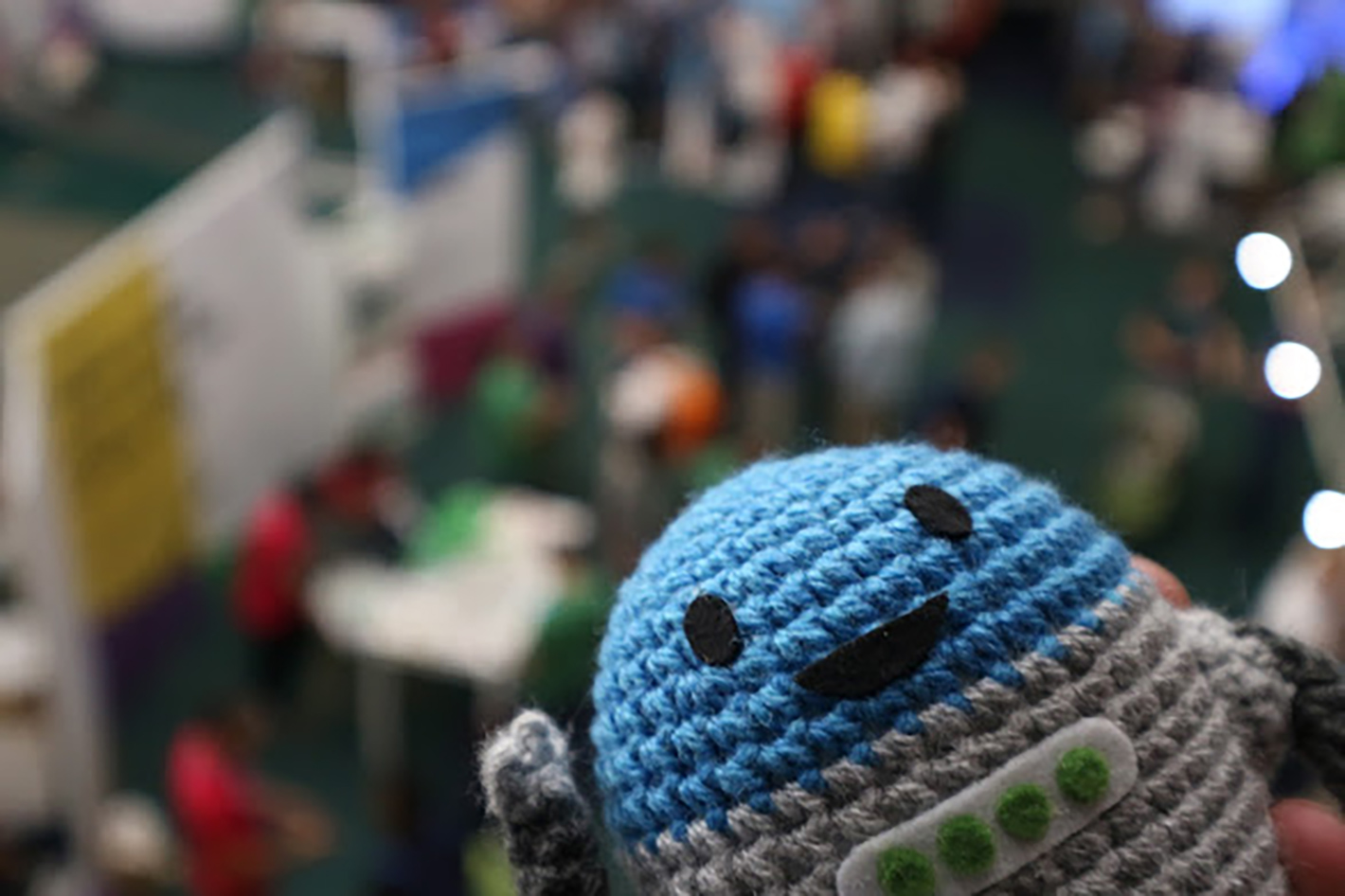 Besides the cool swag and awesome team in place, we also held a giveaway with a MacBook Pro as the main prize. We made it just a bit tad complicated to enter the giveaway in order to make the game more fun and interactive with other attendees. It turned out to be quite a hit.
You had to ask 4 questions, one question for the person from each department (Product, Marketing, Support, and Development) and you had to find people in the appropriate department by their T-Shirt colors. Once you got an answer, you also got a stamp. With all 4 stamps, you were eligible to enter the giveaway.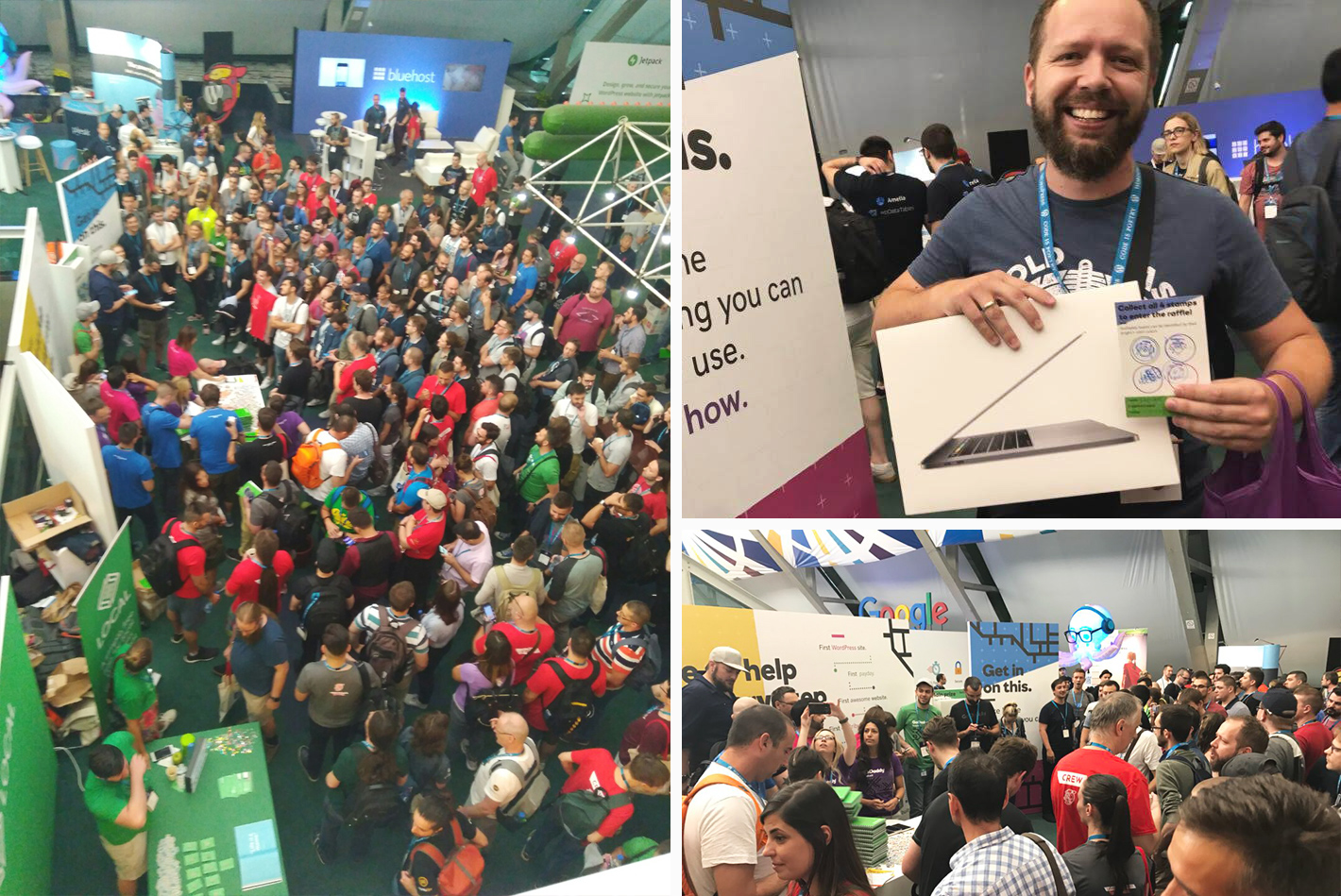 The winner was announced the second day on Saturday, June 16th. So, one more congrats to @danijelgajan for winning the GoDaddy MacBook Pro giveaway at #WCEU!
And last but not the least, the last talk before the the closing remarks belonged to our own Aaron Campbell who talked about how the introvert brain works and how to leverage that to succeed in an extrovert-favoring world!
WCEU 2019
As it has become a tradition, next year's host city was announced at this year's Closing Remarks. WordCamp Europe 2019 goes to Germany and Berlin will host next year's #WCEU.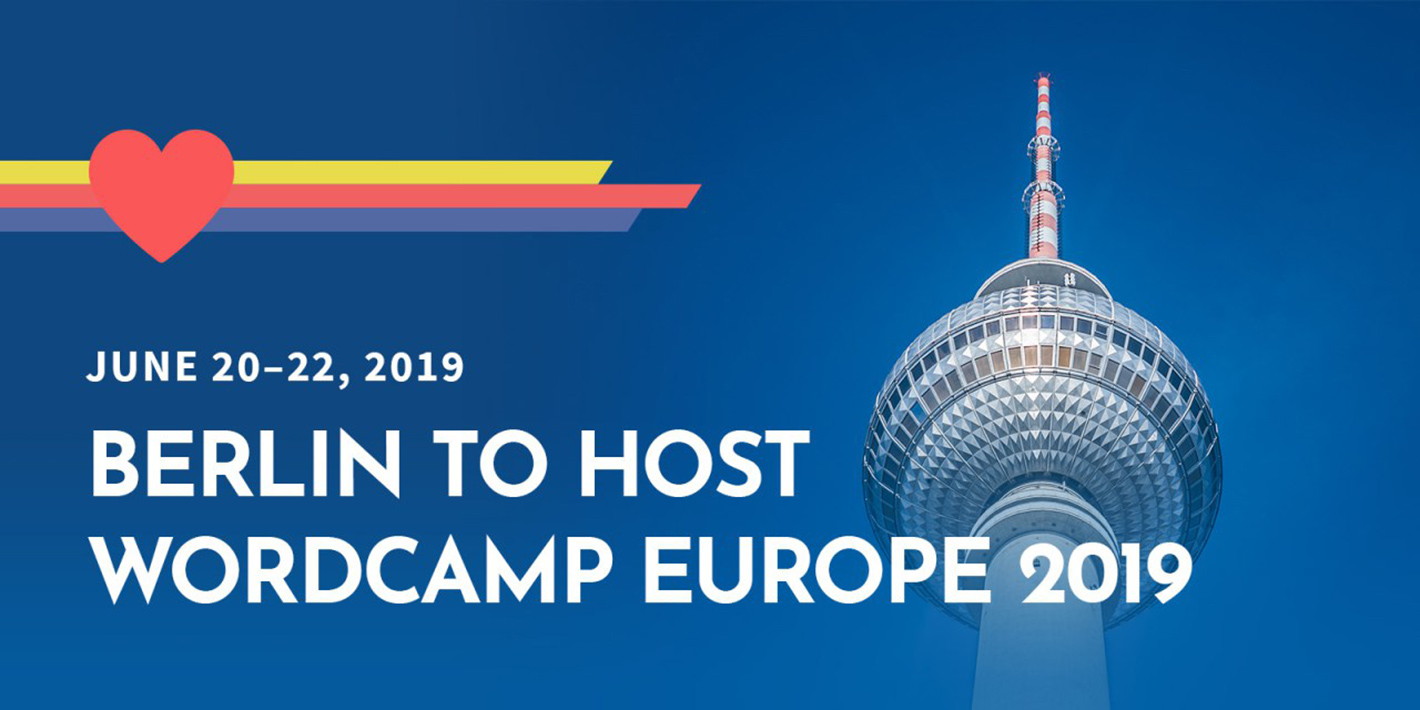 We even know the venue, which will be Estrel Hotel and Congress Center. The hotel is one of the biggest in Europe, and its integrated conference center can host up to 12,000 people. And both official events, Contributor day and After party will be held at the same location. Definitely the right choice I would say.
Ain't No Party Like A #WCEU After Party
This year's afterparty took retro-futurism to a whole new level. The band was rocking on and everyone had a chance to have a blast.
And there was a band. Did I mention the band? Fitting the theme, they, and their music, seemed out of this world.
And according to a couple of tweets, quite a few of them did have a blast:
Morten Rand-Hendriksen: "An amazing band at an amazing after party."
Monique Dubbelman: "The WCEU afterparty was the cherry on the pie"
Joost de Valk: "So as I said about WCEU ? Awesome party!!!!"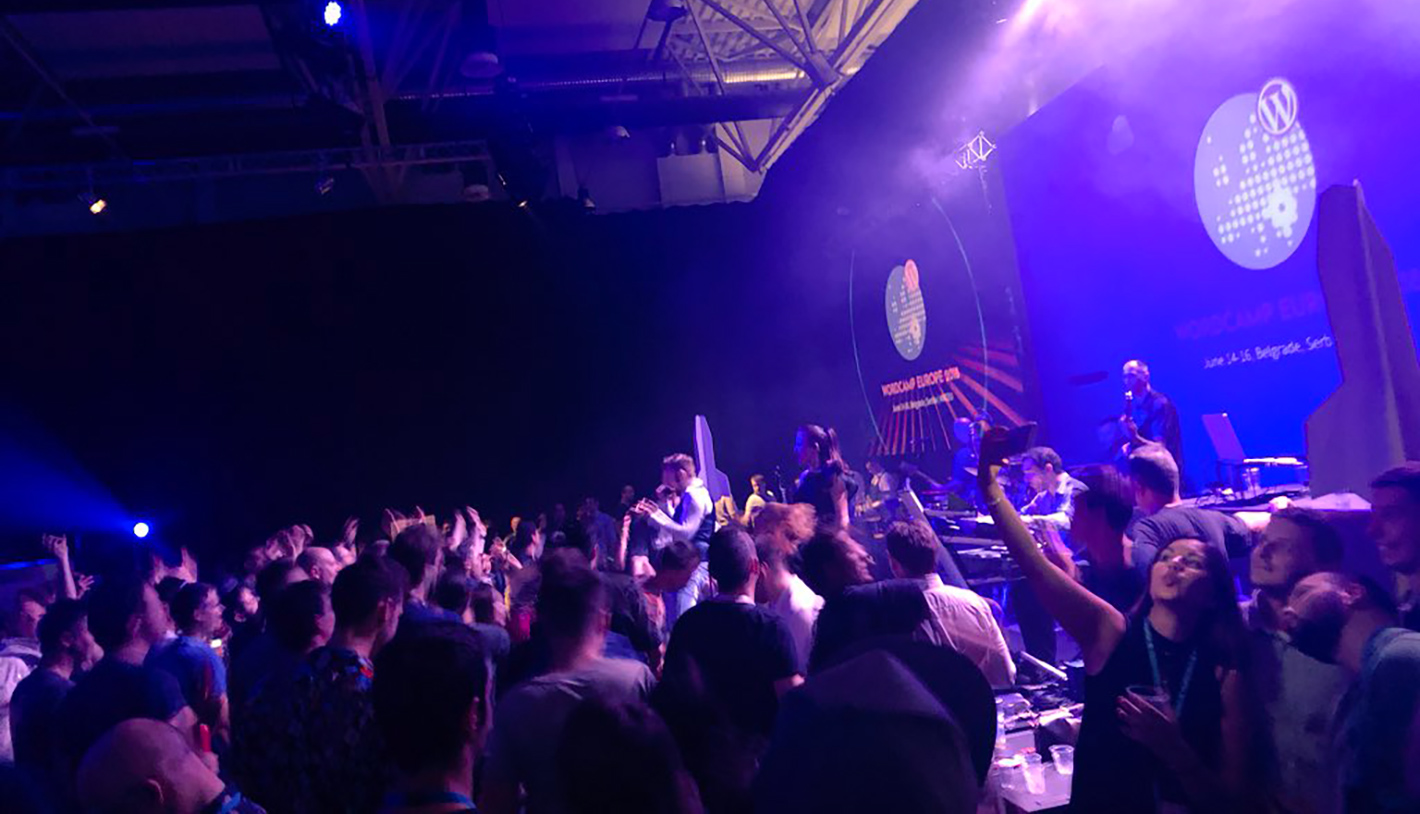 Recap
If you had a great time as we did and you want to relive the WordCamp Europe 2018 best moments, well – you can. All thanks to the organizing crew of this years WordCamp and Production pool video company from Belgrade. What's more, you can play it on repeat for as long as you want!

WordCamp Europe 2018 Aftermovie
And if you'd like to see more of WCEU moments, take a look at the WordCamp Europe Photostream on Flickr. The official hashtag #WCEU is another great source of the event recap, so be sure to check it out, too.
WordCamp Europe in Belgrade was an incredible experience for us. It left us exhausted but quite happy that we had the chance to experience it and connect with so many people. It was a pleasure and a privilege to be a part of it. With great expectations, we're looking toward the next opportunity to connect, share, contribute, and make the web a better place for everyone.
We'd love to hear your thoughts and impressions about WordCamp Europe 2018. What would you suggest to us for the next year? How can we improve? Drop us your views in the comment section, and let's chat!