Few days ago I had the opportunity to witness with my own eyes an extraordinary effect that a slow website can have on your business.
On Monday, Sep 15th because of a glitch in our network setup, pages on ManageWP.com were opening about 4 seconds longer than usual. More precisely metric known as 'time to first byte' was affected which is basically time before your browser starts rendering any content from the moment you visit a site.
Now, I know that I am pretty impatient with sites that take too long to load. I also expected that a few more people are sensitive to this and are likely to simply abandon such site and go somewhere else. But when you run a website visited by people who likely own an Internet business, you are likely to be in the company of many others like me.
To be more precise we lost nearly 50% traffic that day. I was genuinely shocked and surprised to learn that. Here are some screenshots to illustrate that.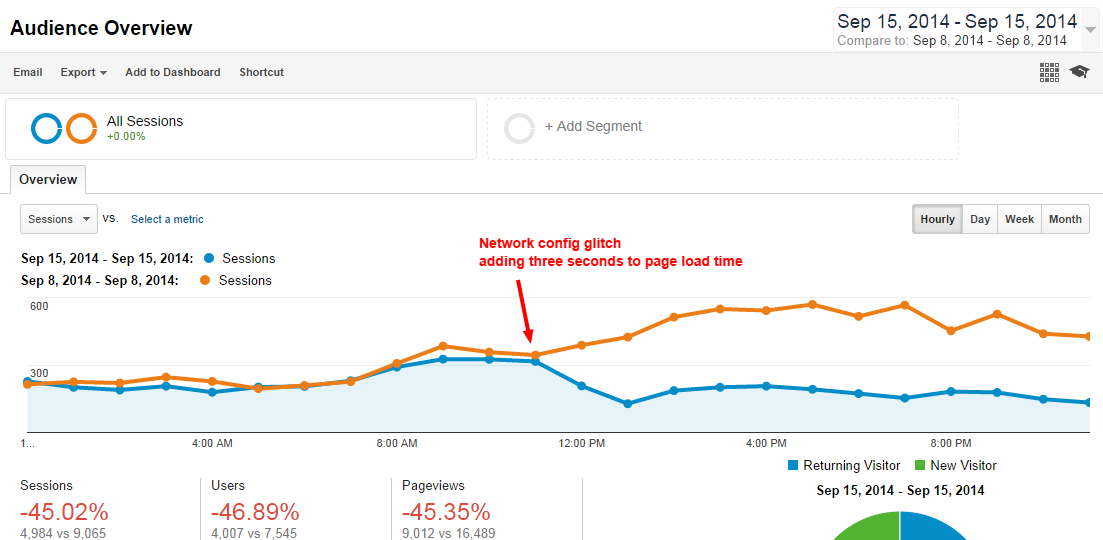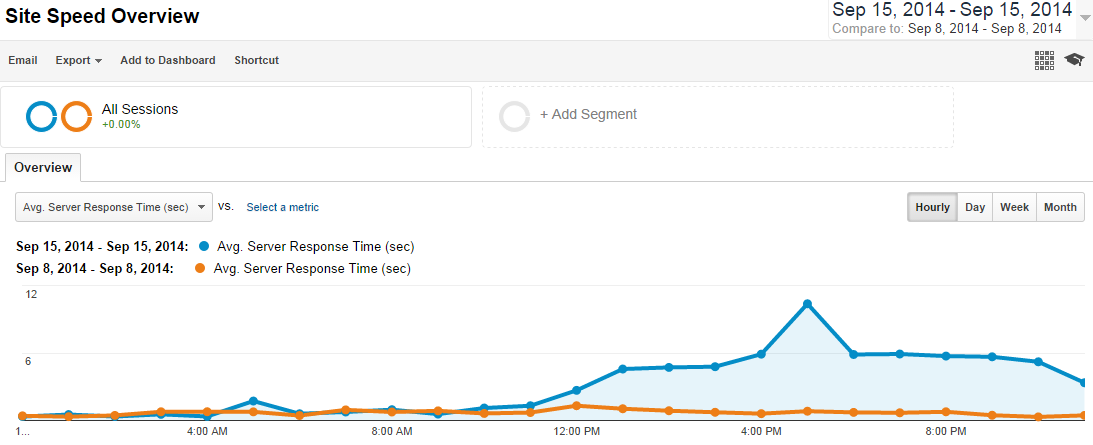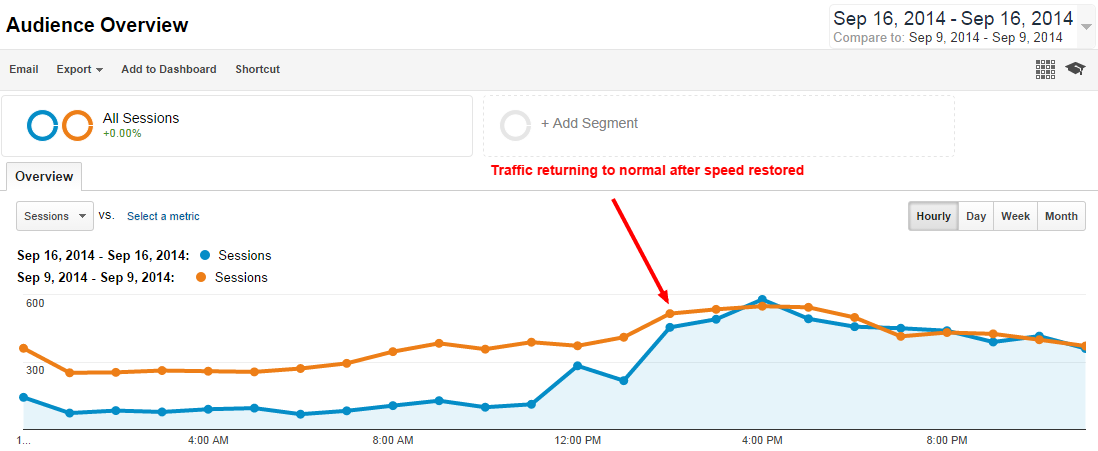 I never took website speed lightly but after this I am a total believer in the huge impact of website/application performance to any software or Internet business. Remember that the reason Google achieved to become the ultimate search engine of the world is speed – search results loading in 0.5 seconds or faster, even today with billions of indexed pages.
In today's modern world time is indeed the most precious commodity and you should think really well what do you want to prioritize when building your software. Create a slow app and people will simply leave. Push your engineers/developers to create websites and apps with pages loading in one second or under and you will have a guaranteed edge over the competition.