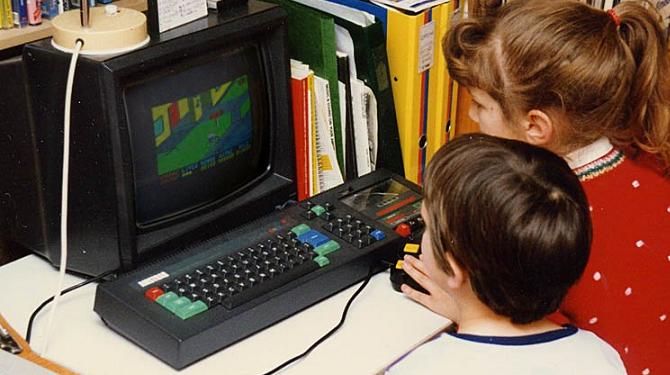 A few weeks ago I wrote a post entitled Is WordPress SEO by Yoast Broken? It attracted a lot of attention for a number of reasons, not least the issue of free plugin support.
In the post I discussed a number of problems that I had been experiencing with Joost de Valk's famous plugin. Since it is free, I did make it clear that I never expected anything from Yoast in terms of support.
However, I also made the point that a plugin with problems and no support is a plugin that will eventually be abandoned by its users (please note that I do not intend to imply that Joost provides no support). Simple logic dictates that if something doesn't work, people will not want to use it – a broken product is still broken, even if it is free.
With plugins, bugs will inevitably pop up as more sites use it and WordPress itself develops. There is no doubt that support is integral to the ongoing functioning of a plugin.
But how can one provide support for a free plugin? Is that even sustainable? And if so, how?
The Point of Free Plugins (From a Developer's Point of View)
As far as I can tell, there are three different kinds of plugin developers:
Those who develop plugins for themselves and release them on WordPress.org so that others can use them too.
Those who develop plugins for themselves and release them on WordPress.org with the aim of monetizing their venture at some point in the future.
Those who develop plugins with a clear plan for monetization.
I have no problem at all with any of these approaches. Personally speaking, I would put myself somewhere between the first and second group. With the help of my programmer I develop plugins to deal with the challenges that WordPress presents to me.
I figure that I might as well offer those same solutions to others – after all, why not? I also know that, while I don't have any sort of grand plan, I might one day be able to make a little bit of money from the goodwill that I build up.
In my opinion, plugin developers that fall into the first group that I described are pretty rare. Even the most altruistic among us will tend to have some notion of monetization down the line, even if it is nothing more than a vague twinkle in their eye.
The way that I see it, that first group are the only ones who can get away with not providing support for their plugin.
It's got nothing to do with owing anything to the end user – after all, the plugins are free. But it's got everything to do with building a brand and a reputation, which will be important later on when the time to monetize does come.
Free Support: So Many People Miss the Point
Let me make something abundantly clear at this juncture: no developer of free plugins has a responsibility — moral or otherwise — to provide free support for their plugins. As far as I am concerned, they can do whatever they choose.
I will however qualify that statement: if a free plugin developer has no intent of offering any kind of support for their plugin(s), they may want to consider taking them off of WordPress.org.
Why? Because people download plugins with the expectation that they work, just like people buy cars with the expectation that they can actually drive them. Users expect a functioning plugin, so if they end up receiving something that negatively affects their site or is buggy, they'll (understandably) be unhappy.
In a way, uploading a faulty plugin to WordPress.org is tantamount to making a false promise. When a plugin is in the WordPress.org repository, people should be able to have a reasonable expectation that it will be free of crippling issues. Releasing a plugin that is bogged down in bugs that will never be fixed betrays the basic trust that users should be able to have in WordPress.org.
That is why I believe that plugin developers have a moral obligation to take reasonable measures to prevent such a situation from arising. Although a free plugin developer certainly may not be willing to provide support on every issue, if they're uploading their plugin to WordPress.org then they should be sure that common bugs are ironed out as and when necessary.
When Is Support Necessary?
Moving on from there, I believe that any plugin developer who intends to profit from their plugins (either now or in the future) should offer support. It's an issue of practicality.
That support can either be free or paid, but it should be there. Yes, even paid support can help. Even if it is a small barrier to some, it at least provides an avenue to fixing users' problems. The important thing is that the people using a plugin should have somewhere to turn when issues arise (as they invariably will).
Support is an integral part of customer service – especially when it comes to software. Because it will deal with issues that make the plugin unusable, support is often as important as the product itself and relies upon it in an integral fashion.
Without some support, the plugin can be more of a hindrance than a help. After all, what is the point of a plugin that is so buggy that nobody can actually use it? Support is not an end in itself, of course, but it does serve as a means to making sure that a product is actually usable.
This isn't about the moral arguments for providing support – it is about creating a brand and a reputation that you are proud of.
It is a matter of efficacy. That brand and reputation will translate directly into higher earnings when the time does come to monetize.
Taking this long view is important because that is where the money is to be made. You can't rake in thousands a week after the release of a free plugin – it just doesn't work that way. Earnings will come with a long term plan for monetization, but if you don't provide stable support, there will be no long term. If you do not provide support and people run around the internet complaining about your buggy plugin, you will have a serious problem on your hands.
On the other hand, if you do provide support, people will trust you as a developer and trust that your plugins work. That helps build a solid base for success.
Developers Should Never Feel Compelled to Offer Free Support
I should add a caveat to all of this: while I believe that you must offer support for your plugin, that support does not need to be free. Free support for free plugins is not a sustainable business model. Hell, it's not a business model at all – no money is being exchanged.
Of course, that does not mean that free support is always a foolish option. On the contrary, you may very well choose to provide free support in the short term in order to help improve your plugin and build up goodwill (that's what I do). If you do, I say bravo.
That said, if you intend to create something substantial (and profitable) out of your plugins but feel that free support is something you cannot afford to offer, that's okay. But here's the key point: in my opinion, if you don't provide free support on at least bug-related issues, you must provide a premium support option.
Big name WordPress plugins such as Easy Digital Downloads do this – and it works.
As far as I am concerned, the fact that you offer the premium support in itself is all that is necessary.
No free plugin user should complain that free support isn't available, and if they do, they should just be ignored. If they like the plugin enough, they should be willing to pay for the premium support. If they are not willing to do that, they should delete the plugin and move on.
What Do You Think?
In this post, I have presented an argument for my view that plugins (even if they are free) need to provide support. There are two big reasons for this.
First, I think that you should provide some kind of support to maintain trust with users. When people download a plugin, they reasonably hold the expectation that it will work as advertised. If it does not, that is an issue. Support can deal with the problems that pop up and thus ensure that the plugin works as promised.
Second, if you aim to one day make money from your plugin, it is a smart and practical move to provide support. If you can provide free support, great! If not, premium support is okay too – it will ensure that you keep happy the people willing to pay you money.
Regardless of your opinion on this topic, I would like to hear from you. What do you think? Do plugin developers have an obligation to provide support for their free plugins? Is offering support a savvy business move? Let me know in the comments below!