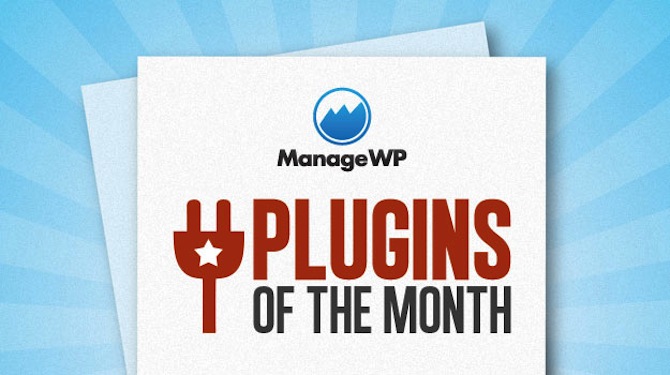 It's time once again for my monthly roundup of plugins. This list is pretty solid, if you ask me, and features plugins designed to make running your WordPress site just a little bit easier.
There's a plugin for streamlining sales and two for making social media more intuitive. With the plugins on this list, you can protect your images from theft, add post excerpts, and enhance site security. You can even try out drag-and-drop page editing.
As always, I hope you enjoy the selection this month. Feel free to let me know what you think in the comments. Enjoy!
10. Watermark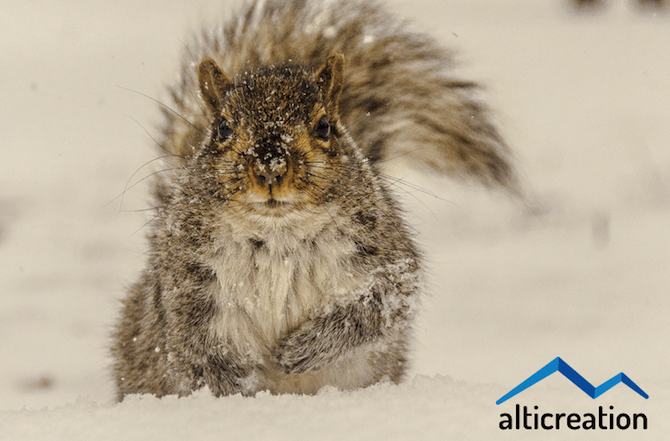 The Watermark plugin makes for a super simple way to add a watermark to your images, without actually having to modify the images themselves. It uses an htaccess and php file to place the watermark on the image. And this watermark is only visible when someone tries to download the image from your site. It only works with JPG files for right now and you will need to know how to create an htaccess file to make it work.
Useful For: Protecting photos and artwork you don't want stolen. Perfect for photographers and artists wishing to showcase their work but don't want to risk theft.
About the Developer: Alexis Blondin is a Montreal, Quebec-based developer behind alticreation, the company responsible for Watermark. This appears to be his only plugin so far. Connect with him: @alticreation.
9. Soundy Background Music

If you feel like bringing your website back to 1998, the Soundy Background Music plugin is a fine choice. This plugin makes it simple to embed background music on your pages or posts. Believe it or not, there are some very real applications for Soundy that can improve your site visitor's experience. For instance, if you have a slideshow you want to display, having the option to play music can be rather nice. Each page can have its own soundtrack, if you like. Though it's probably best to use this one sparingly. A Pro version is also available.
Useful For: Slideshows, some portfolios, and maybe even band websites.
About the Developer: Bertrand du Couedic developed Soundy under WebArtisan, his Switzerland-based web app company. Connect with him: @webartisan_ch.
8. PopupAlly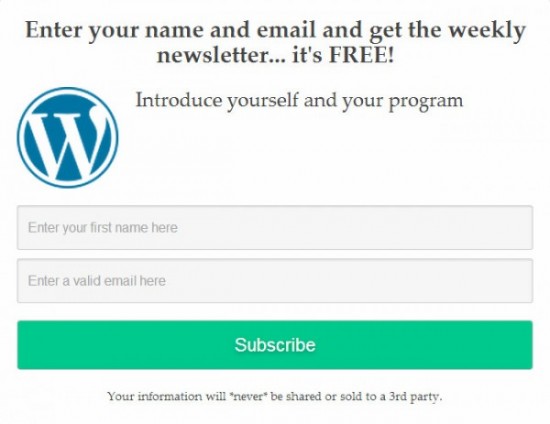 Even though popups have a bad reputation sometimes, they've proven to be effective for driving signups and conversions. So, it might be worth checking out the free plugin, PopupAlly. The plugin makes it simple to create lightbox popups that appear just as a visitor is about to leave your site. It's compatible with plenty of popular email marketing programs like iContact, Infusionsoft, MailChimp, AWeber, Madmimi, and more. You can customize the colors to suit your theme, too.
Useful For: People just getting into the lead capture game. If you're on the fence about investing in a more robust solution, PopupAlly is a good place to start. Or, you can stick with it for the long haul if your needs are simple enough.
About the Developer: PopupAlly was developed by Robin Li for AmbitionAlly.
7. Eggplant 301 Redirects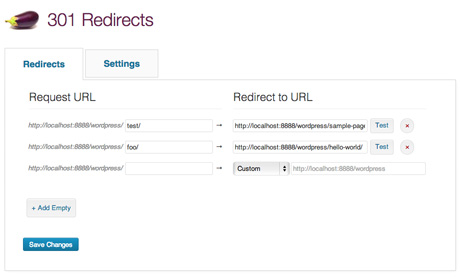 There are several tools out there that enable WordPress sites to handle 301 redirects. However, Eggplant 301 Redirects does so in a super simple interface that I just can't help but love. Seriously, I don't it's possible for it to be much simpler and that's precisely what makes it so great. Why go hunting for some obscure setting in another plugin's menu to manage your 301s when you don't have to?
Useful For: Anyone who needs to reorganize site content can make use of this plugin. Or, if you have content with an expiration date, you can set a redirect URL to prevent the dreaded 404.
About the Developer: Shawn Wernig of Eggplant Studios is behind this plugin. It appears other plugins are also in the works like Eggplant Restaurant Menus and Eggplant Kashoo Invoice Payments, though no additional information about them is available at this time. Connect with Shawn: @egg_studios.
6. Social Contact Display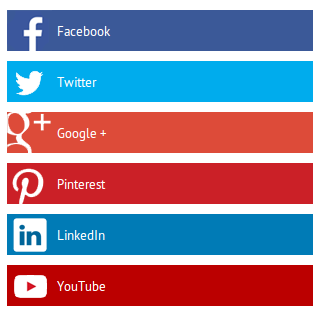 It's pretty much a given that you need to display social media buttons on your site nowadays. So, why not make them as attractive as possible? That's what Social Contact Display provides. It comes with 17 social media icon sets and allows you to add account information for all the popular sites including Facebook, Twitter, LinkedIn, Google+, Pinterest, YouTube, and Instagram. You can also add your business address in a widget.
Useful For: Any site that needs a simple and attractive way to display social media buttons and contact information.
About the Developer: WPCreative developed this plugin. They also offer the Personal Profile Widget, Nix Nofollow, and a Pro version of Social Contact Display. Keep tabs on them: @_WPCreative.
5. Crafty Social Buttons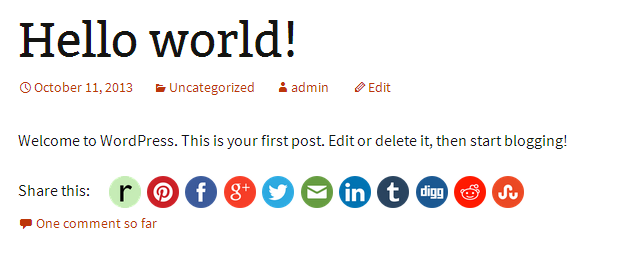 If you take part in or do business with some of the popular craft communities online, this plugin is a must. Crafty Social Buttons allows you to display social buttons from sites like Ravelry, Etsy, and Craftsy, along with the usual suspects like LinkedIn and Tumblr. Select from nine different button styles and add share buttons to any page or post.
Useful For: Crafty people looking to connect with fellow crafters.
About the Developer: Crafty Social Buttons was developed by Sarah Henderson, a New Zealand developer based in India.
4. Easy Custom Auto Excerpt

If you want to display post excerpts on your home page and don't want to have to fiddle with inserting them manually, the Easy Custom Auto Excerpt plugin should be a big help. All you have to do is set the preferred word count for excerpts and it'll display. You can also customize the "Read More" text, if you'd like.
Useful For: Blogs with a lot of content. Excerpts make for a tidier home page.
About the Developer: todiadiyatmo
3. Clef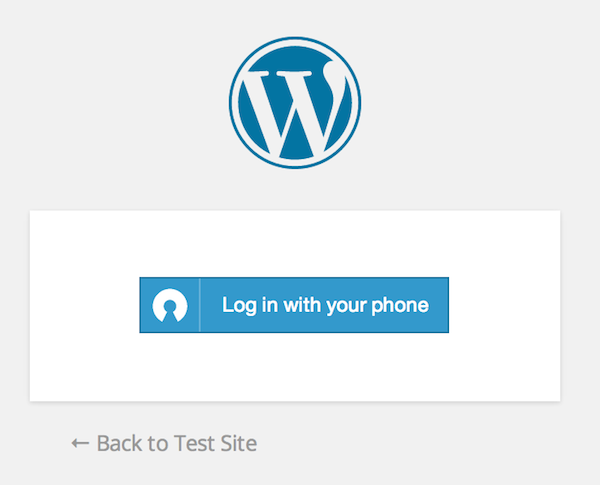 We featured Clef on ManageWP a bit ago as an innovative way to simultaneously improve WordPress security and eliminate a need for passwords. Now, it's made our list because it's seeing consistently good reviews and download numbers. After downloading the Clef app to your smartphone and configuring it and installing the plugin on your site, you just need to pass your phone in front of the Clef "wave" that appears on the login screen. That's all there is to it.
Useful For: Enhancing security without making users jump through hoops.
About the Developer: Clef was created by Brennen Byrne, Mark Hudnall, and Jesse Pollak. Keep track of all Clef happenings: @getclef.
2. IG Page Builder

IG Page Builder is a simple drag-and-drop page builder plugin that offers similar features as Visual Editor. The idea here is you can build an entire WordPress website without having to dig into any code at all. It's fully responsive and is described as a great site "starter tool." Simply drag and drop different page elements onto the page field as you would with widgets.
Useful For: Building sites that require non-standard layouts without needing coding experience.
About the Developer: IG Page Builder was developed by InnoGears. They only have the one plugin at the moment but also offer a Pro Page Elements package to add more options.
1. Coming Soon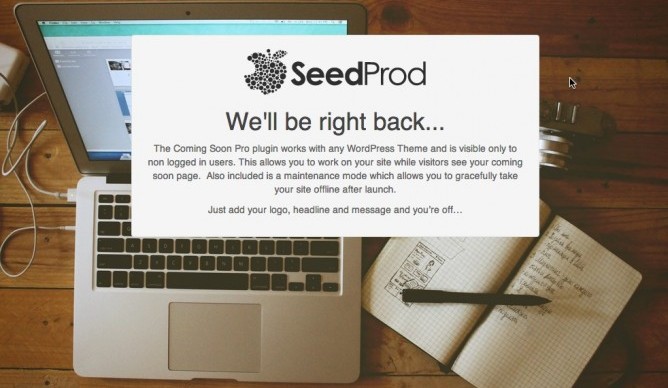 My top plugin pick for this month is Coming Soon. It makes it super simple to set up a "Coming Soon" or Maintenance Mode page that actually looks nice. It works with any theme, can be customized using CSS and HTML, and is completely responsive. It also has support for Multisite and BuddyPress. To use, just select your color scheme, background image, and customize your text. Then you're good to go. A Pro version is also available.
Useful For: Any site. It's always a good idea to have an attractive maintenance mode or coming soon option.
About the Developer: Coming Soon was created by SeedProd, a plugin company founded by John Turner. Reach him: @johnturner or @seedprod.