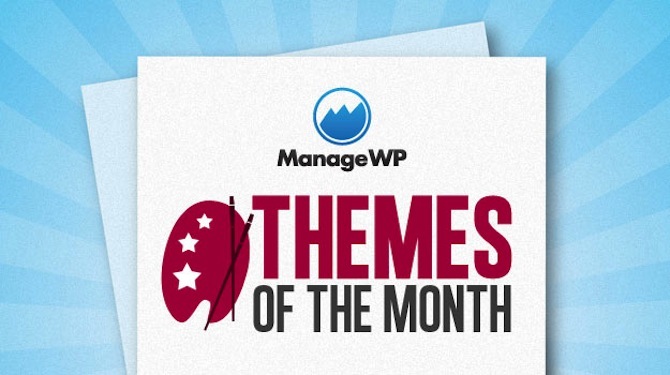 This month has been a nightmare for me in terms of the Themes of the Month post, but fortunately for all the right reasons.
My first pass at stripping down my shortlist to a handful of contenders left me with no less than fourteen themes. Getting those fourteen down to five was extremely difficult. I am almost hopeful that next month is a poor one for theme development so I can feature more of these fantastic offerings then!
But let's not think about that for the moment, because you've got a truly great selection to pore over right now. Enjoy!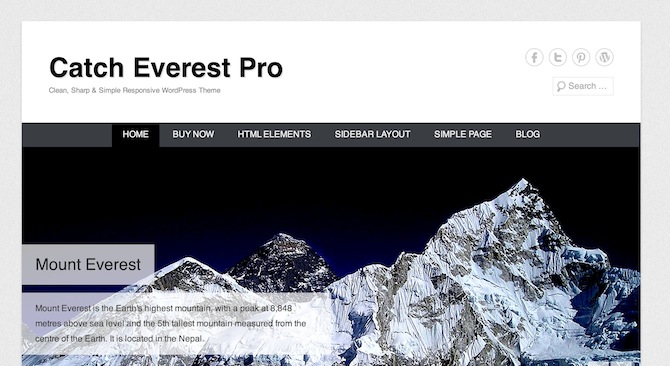 Catch Everest is a responsive and HTML5 and CSS3-compliant theme that could work for any number of sites. The home page features a prominent slider above the fold with thumbnail images and widgets below. The blog layout is an uncomplicated affair and it seems to me that it has been designed with tweaking in mind.
Catch Everest is developed by Catch Themes and as such comes packaged with their Theme Options panel, which you may be delighted to see (if you're keen on easy customization) or indifferent to (if you like to get stuck into the code to customize your themes). Either way, this theme is a great option.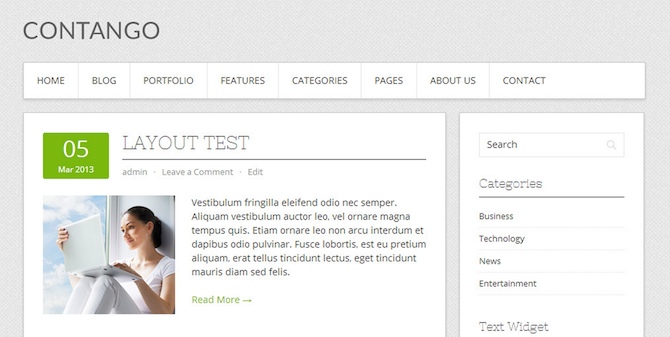 This is my favorite type of blog design — clean and boxy.
Contango is the kind of straightforward theme that makes it extremely easy for a user to navigate your site. Each element is clearly delineated from the next, leaving no doubt as to what leads where.
You can easily customize the header and background to give the theme a personal touch, and the nav bar is powered by a custom menu so you can use it to display whatever pages you would like. Built in pagination is a nice touch as that is something I believe should be built into the WordPress core. In many other months this theme would make it far higher than fourth place!
Sensitive is a fully responsive theme designed with the much-talked-about Twitter bootstrap. It features a subtle header and nav bar area and is dominated by a large feature image with accompanying text and button. below that you can have a number of pages and posts represented by a thumbnail image and short description.
This is a one of the best business/portfolio themes I have seen recently and would be amongst my first recommendations to people looking for this type of design.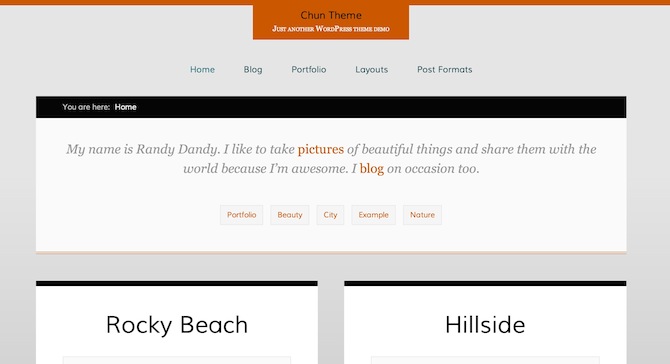 I'm a big fan of Justin Tadlock's work so I was eager to take a closer look at his most recent offering. I wasn't disappointed.
Chun is a responsive HTML5 and CSS3-compliant blogging and portfolio theme. It supports all post formats (a feature that will be even more relevant with the release of WordPress 3.6) and offers a few customization options via the theme customizer.
It is a very simple theme, clearly designed with the intention of allowing the site author's images to do the talking. If your site features imagery in any prominent way then Chun is an option worthy of serious consideration.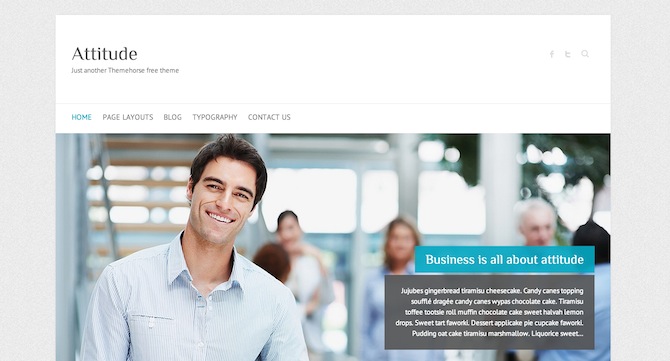 Finally we have a responsive theme that is touted as being retina ready (something I won't complain about given that I am a MacBook Pro Retina owner).
The name of the game with Attitude is customization. The standard design is crisp and relatively minimalistic but you have a great deal of scope in terms of changing that. There are various layout options, custom page templates, widget areas (and custom widgets), social icons,  and much more. It also has been designed to support some of the best usability-boosting plugins out there: Breadcrumb NavXT, WP-PageNavi and Contact Form 7.
In short, it looks good and you can do a great deal with it to make the theme your own. Definitely a great option.