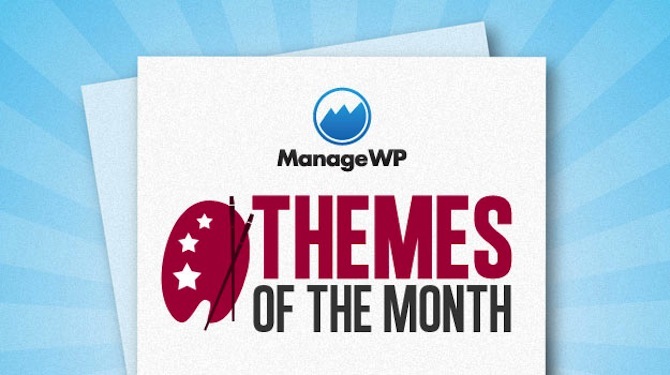 Welcome to the first theme roundup of 2014. We have a mixed selection of themes for you this month.
The WordPress community has started the New Year off with another great selection of themes for us to choose from and cutting it down to the final five was a pretty tough task.
This month we have tumblog-styled themes for personal blogs and corporate websites. We have a theme that would suit a magazine style website perfectly and several clean and minimal themes with a responsive approach to design.
Each theme has multiple customization options and a few of the themes come with a selection of options and features that would be at home in a premium WordPress theme. There is (as is often the case) something for everyone in this month's selection. Enjoy!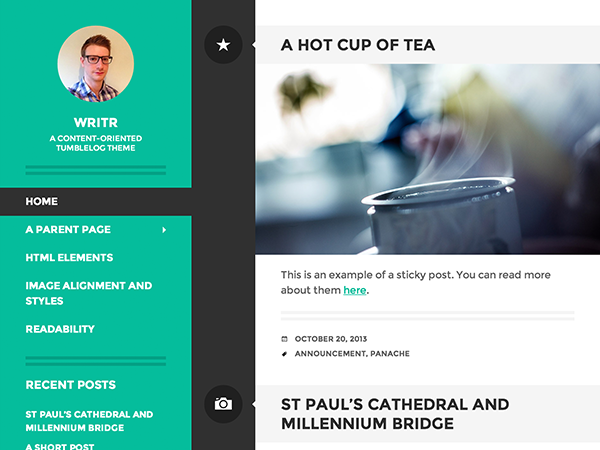 You may recognize Writr if you have used WordPress.com as it is one of the available and highly used themes available to you for free. It resembles a tumblr styled site and is ideal for personal blogs.
With a range of available colors and modern crisp typography it will give your site a fantastic minimal look.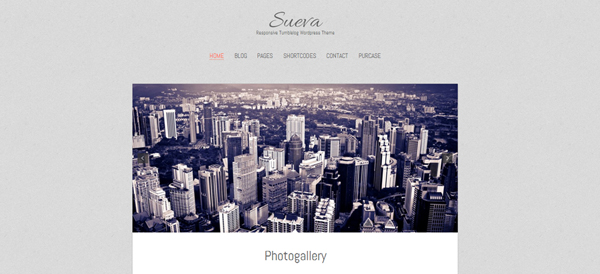 Suevafree is another tumblog theme, though is more suitable for corporate blogs and websites. The theme has a clean minimal design that focuses on your content by breaking each item into individual panes.
There is a pro version of the theme that allows you to use a number of effects on your featured images and galleries.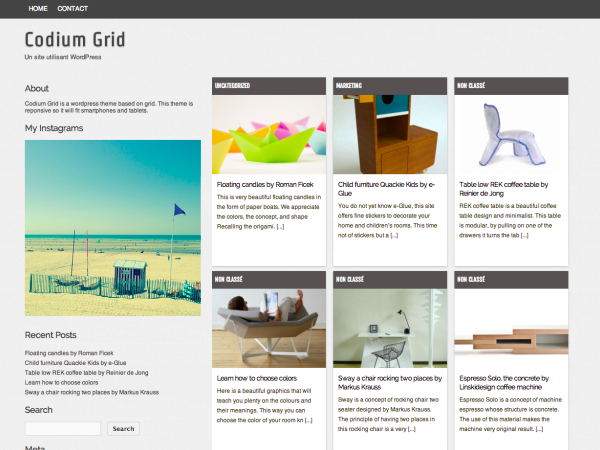 Codium Grid is an excellent responsive theme for viewing on multiple screen sizes.
The theme has a left hand primary sidebar then the content on the right side of the theme. The content area is broken down into individual panels on a grid that organize themselves depending on screen size.
If you expect your site to be viewed on tablets and mobile platforms then this theme is an excellent option for you to investigate.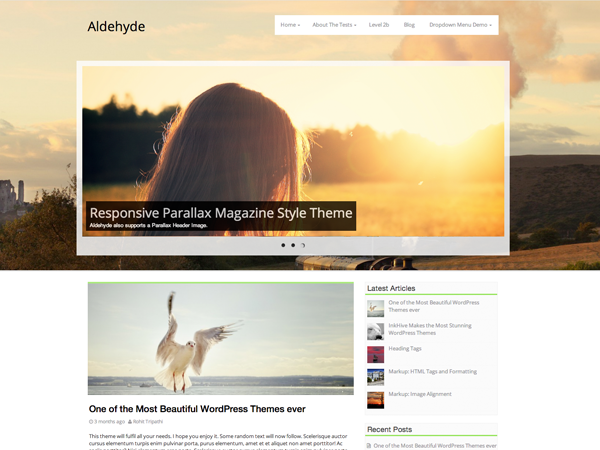 The Aldehyde theme comes with a few stunning image-related features. These include parallaxed image headers and responsive sliders. The theme comes with numerous other premium features and an extremely powerful theme options area.
There are a vast number of features available with this theme and the fact that they are all included free is remarkable. This theme is without doubt worth looking into especially if you are looking for a magazine styled website.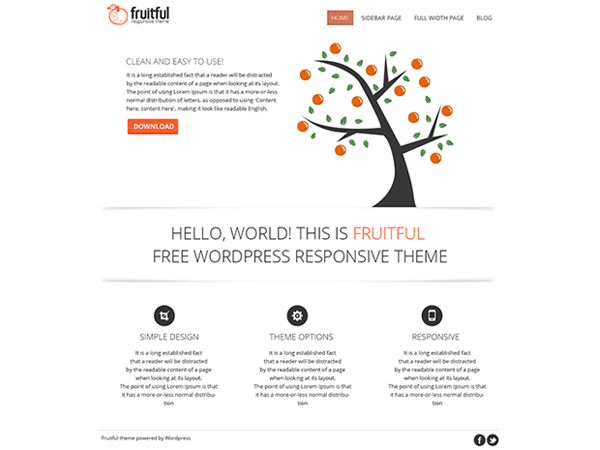 Fruitful is an extremely light and clean theme that is built to allow you to quickly and easily customize it. The theme also allows you to change between a responsive or static width layout depending on your requirements. There are a vast array of options for you to make changes to the theme including full screen backgrounds, various Google Fonts built in and styling options for your menu and header.
The theme is also integrated with two different jQuery image sliders. Both sliders come with their own skins and options to allow you to customize them to match your site design.