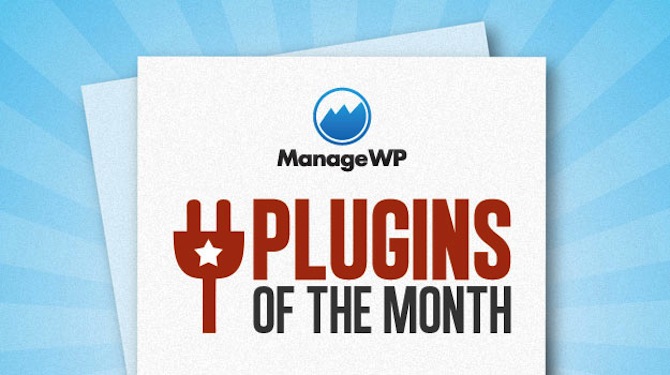 Welcome to the first plugin roundup of 2014!
This month we have a mixed selection of plugins for you to play with. We have plugins that will add interesting and useful functionality to your website.
There are plugins that will transform your website into more than a simple blog and we have plugins that will allow you to restrict and control how your website is accessed by your users. Enjoy!
The Nav Menu Roles plugin is a great method for hiding items in your navigation menu depending on user role or logged in users. This can be useful when you want to display specific menu items for your registered users that you don't want anyone else to see, or whether specific roles have access to menu items that others don't.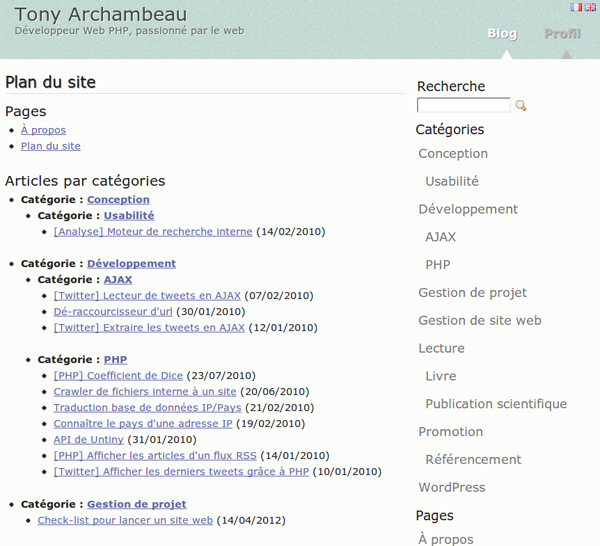 Creating a sitemap for your website is easy with any number of plugins. This plugin does not create an XML sitemap but instead allows you to display that previously generated sitemap on any page or post on your site.
This is useful if you plan on giving your visitors a way to quickly see every post, page, category and every other aspect of your website.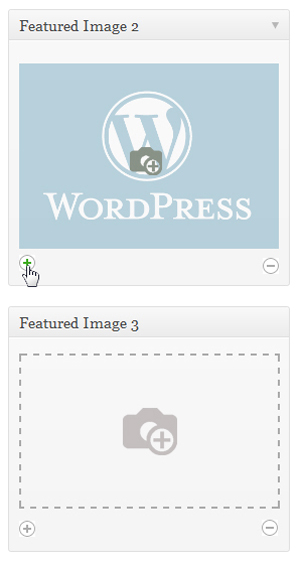 Using featured images on your posts is an extremely useful function of WordPress. However, you are normally limited to one single image for each post.
If you need to use multiple images at any point then this plugin is exactly what you are looking for. It allows you to add several images into the Featured Image slot and it then do different things with those images on a post-by-post basis.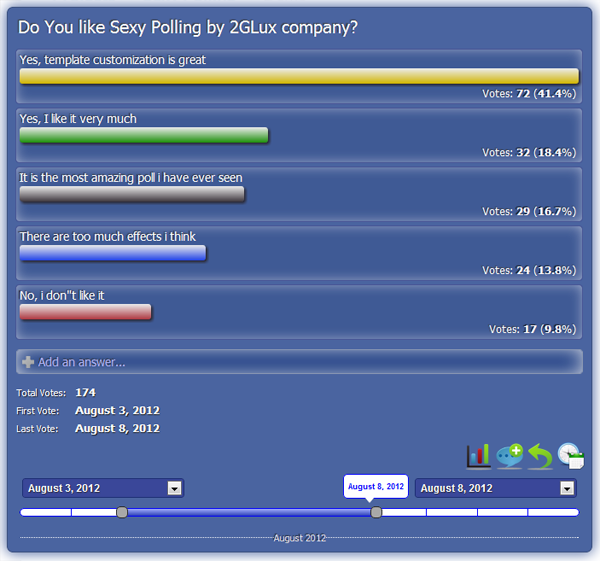 Polls are a great way to discover what your readers think about any given subject. Sexy Polling is an AJAX based poll system that comes with ten skins for you to use.
As with most polling systems this has multiple options available to you, including end dates for the polls, the ability for your users to add their own answers and also a votes progress feature that allows you to see how your users have voted over time.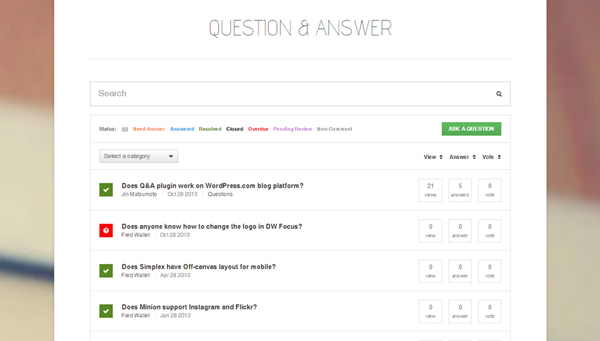 If you've ever used Quora or Stack Overflow you will know how useful a question and answer section can be.
With this plugin you can create an area on your website that can be configured for this with features that include submitting questions, adding answers to those questions and vote on those questions and answers.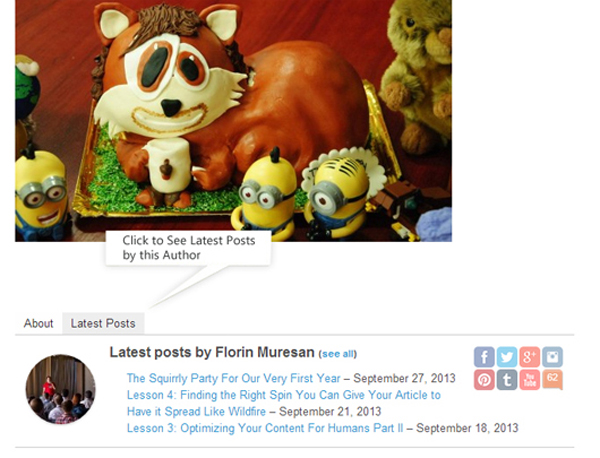 Starbox is a great looking author profile box for your website. It allows you to add all of your social profiles, include Google Authorship and has a section for all of your latest posts. The social profiles can also be set differently for each author on your website. You also have the ability to display the author boxes only on posts, only on pages or on both.
This is a great looking author box that is packed full of useful options.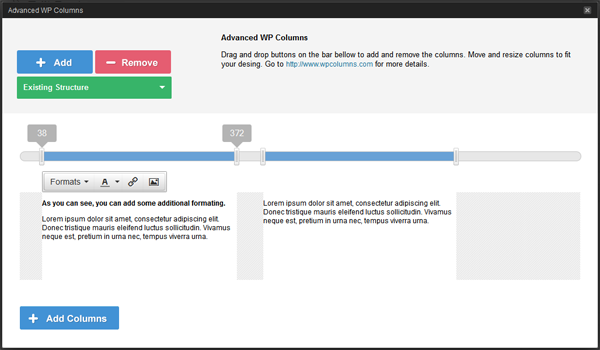 Setting up your blog content into columns can occasionally be tricky. This is especially true when you want a post or page to have more than one area with a different number of columns.
This plugin is a very simple and effective way to format the structure of your posts and pages without having to worry about short codes or any coding at all. Any changes you make to the layout can be carried out with a simple, graphical column display manager window.
If you're tired of the simple single column for your posts and want to get a little creative with your layout then this plugin is worth investigating.
Google Authorship is a big deal when it comes to blogs. It links back to your Google Plus account and makes any of your content stand out when searched for on Google. It is a must have component for anyone who is serious about having their content found online.
There are multiple ways to add Google Authorship to your website, but if you want to avoid all of the hassle that some of them entail then you should install this plugin. This works with any theme and also with Multi-site to create a new Google Plus area in your user profile.
If you don't already have a method of adding authorship to your website then this plugin is a simple lightweight method of doing so.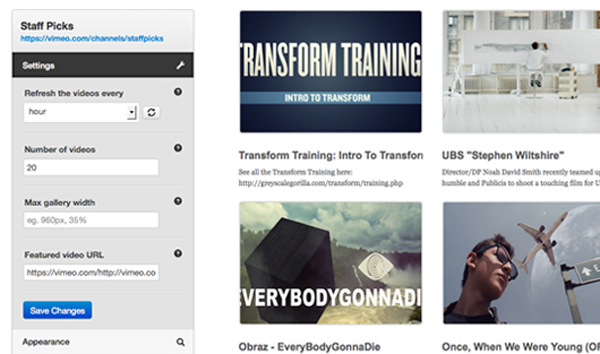 Vimeo is a fantastic video repository used by filmakers from all around the world. When you add a video to Vimeo you are given the options to embed it onto your site easily enough. However, if you would like to create a gallery of your work on your own website that is updated automatically any time you add a video then Vimeography is exactly what your looking for.
Not only does it allow you to automatically add videos you upload to your site, it can also create a gallery on your site that is updated whenever specific groups, channels, albums, or even other users have a new video uploaded to them.
This can be especially useful if you are creating a website to curate specific types of videos, and means that when additions are added to your Vimeo location your website is automatically updated along with it.
Vimeography is a great plugin that film makers and curators should spend some time playing with.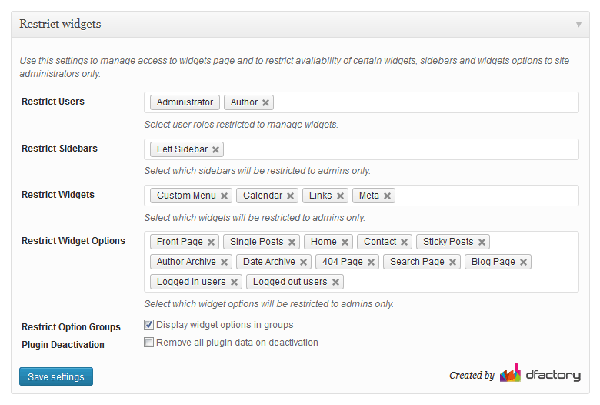 Restrict Widgets is an all in one solution for widget and sidebar management on your website.
You can use Restrict Widgets to easily control which pages each widget is displayed on. You can also set user roles that can manage the widgets displayed on your site as well as the sidebars that can be controlled by those users. The plugin is compatible with multisite and supports multiple languages including the WPML plugin.
This is a great plugin to take control of what your users can and cannot see when they access on the desktop or mobile versions of your website. It's absolutely worth downloading and experimenting with if you have any plans on customizing what your users can access.