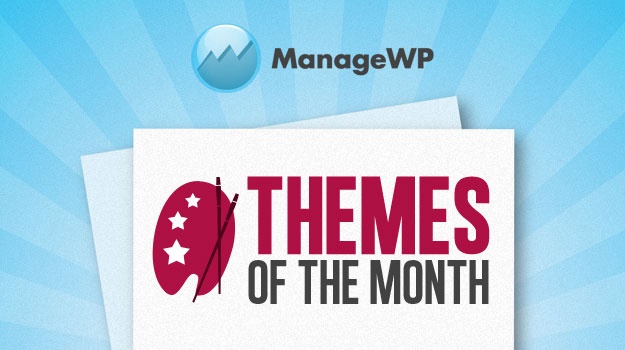 Yesterday I published what I consider the best plugins of the month post yet. I was able to offer up 10 very different plugins, all of which feature the type of functionality that could benefit a great proportion of WordPress users.
So can the themes of month follow up on such a solid performance? The simple answer is yes. I had a bumper selection to choose from this month, and whittling the contenders down to just five proved to be a challenging (and lengthy) process. Free theme developers really seem to be raising the bar at the moment.
Enjoy!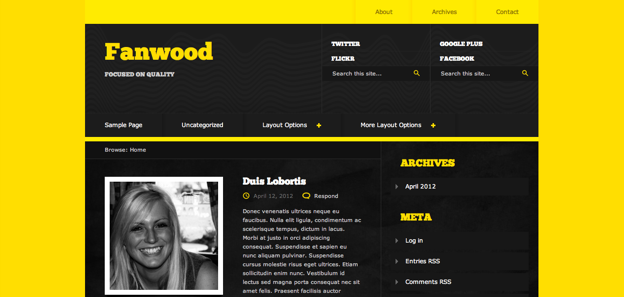 This theme's yellow and black color scheme is certainly striking, but it's not exactly lacking in functionality either:
[Fanwood is an] all-purpose, responsive (mobile friendly) theme with 12 optional layouts, per post layouts, multiple drop down menus, 18 widget areas, support for all 10 post formats, mobile compatible menus, and integrations for bbPress, BuddyPress, Jigoshop, and Hybrid Tabs.
Fanwood adjusts rather nicely to mobile displays, and offers plenty of customization options.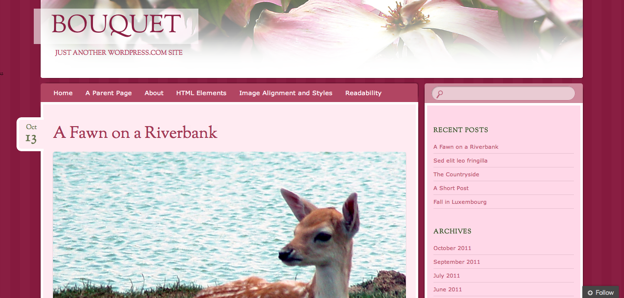 Not to be outdone by our first entrant, Bouquet is also responsive, and in rather an attractive manner.
Of course, this theme is aimed at a specific type of blog – it's not likely to be your cup of tea if your subject matter is gaming, entrepreneurship, or any other number of topics. Having said that, for those blogs that it suits, Bouquet is certainly worth consideration.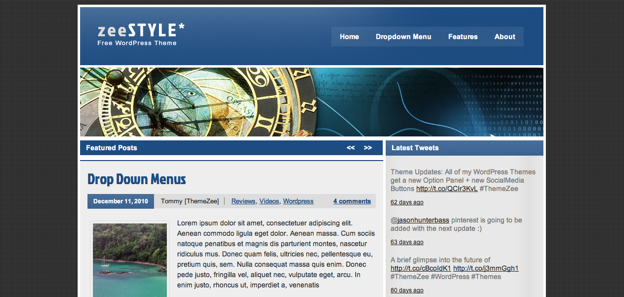 ThemeZee continues to churn out quality themes, having first been featured in the April edition of our themes of the month series.
zeeStyle continues the trend – not only does it look great, it offers up a wealth of customization options, as well as a featured slider and jQuery-powered dropdown navigation.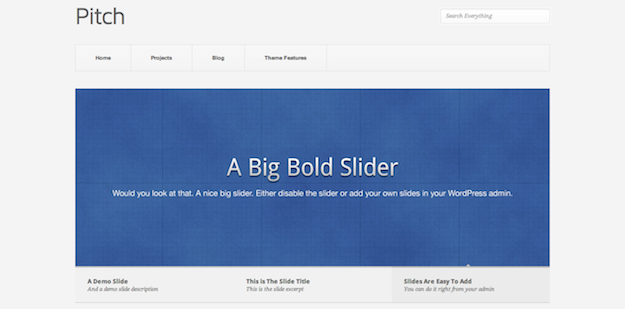 It is typically quite difficult to ably demonstrate the quality of portfolio themes in a single screenshot, as the slider invariably takes up most of the screen real estate above the fold. But I urge you to take a closer look at Pitch, because it is one of the best free portfolio themes I have seen.
The theme is laid out ready for you to plug in all of the typical elements – a call to action, feature widgets, and various thumbnails (projects, blog posts, and clients). This theme screams simple professionalism, which is really all you can ask for from a free portfolio theme.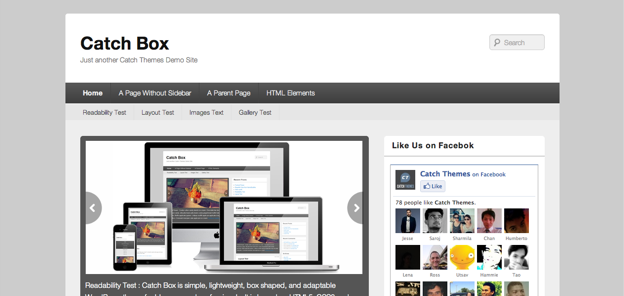 I'm a big fan of "boxy" designs, which is one of the reasons why Catch Box is my number one pick this month. But that's not all – there is a lot to like about this theme:
Fully responsive design
Custom menus
Various customization options
Featured slider
Built-in social media buttons
Webmaster Tools integration
Advertisement integration
This is a seriously well-packaged free theme. Although the header looks a little Twenty Eleven, the similarities end there. This could quite easily be a premium theme, and is well worthy of its number one spot.