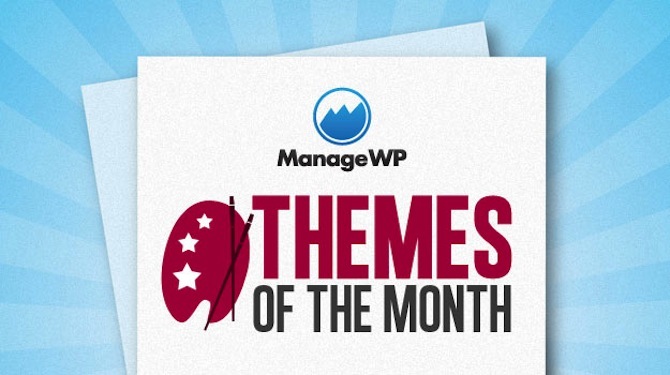 Sometimes in these themes of the months post, a trend occurs — typically by accident. This is one such month. The themes you will find below, while all unique in their own ways, share the same fundamental characteristic: they are all about clean lines and minimalism.
You're not going to find any wild designs below; rather simple yet elegant themes that you can either plug-and-play with little hassle, or instead treat as frameworks to customize as you see fit.
So from beginner WordPress users to advanced coders who love getting their hands dirty, there is something for everyone in the offerings below. Enjoy!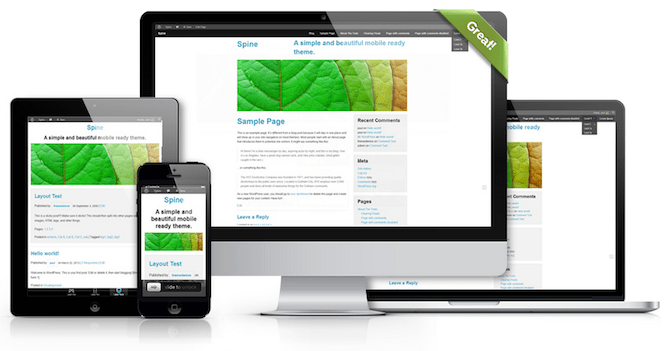 As is typically the case these days, Spine is a fully responsive mobile theme. That's nothing new, so what else does this theme have to offer?
Well, there is a big difference between a response theme and a responsive theme that actually looks good across multiple platforms, and spine manages to pull it off. That is perhaps down to its relatively simple layout which breaks down attractively onto smaller screens.
Beyond that, Spine offers decent customization via the theme customizer screen. You can change the basic layout, colors and upload your own logo.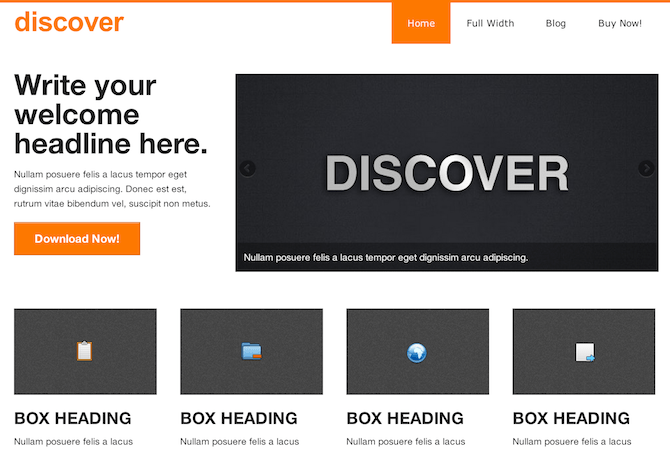 Discover defines simplicity in a theme. The homepage features a slider and a dominating headline, with widget boxes below. The blog pages are as traditional as you can get, with posts on the left and a sidebar on the right.
Although it may be a simple design, I love the color scheme (orange, slate and white is a great combination) and the fact that you can pick up and run with these theme without doing any real customization (you don't even need a logo — the simple orange text looks pretty good as-is). A great option for beginners.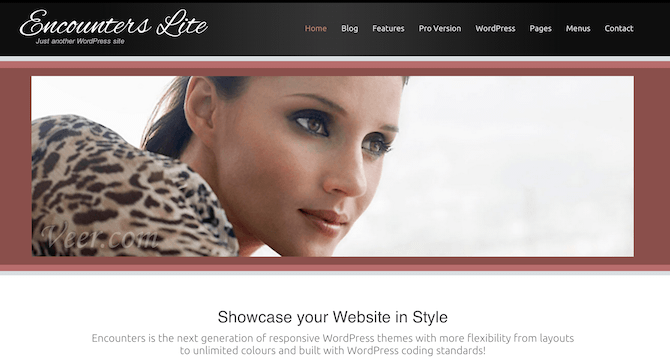 I am a big fan of full-width designs that seek to make the most of the available screen real estate, and Encounters Lite doesn't disappoint on that front. You are greeted with a gigantic featured image above the fold, followed by a slogan area and widgets. The navigation bar that dominates the top of the screen is striking yet functional.
Furthermore, this theme features considerable customization features, such as:
Three blog layouts

Nine page templates
Eleven widget positions
Multiple post formats
Social networking buttons
And then there is of course the theme customizer where you can create something unique out of the options available to you. Encounters Lite is both attractive and versatile — a good combination.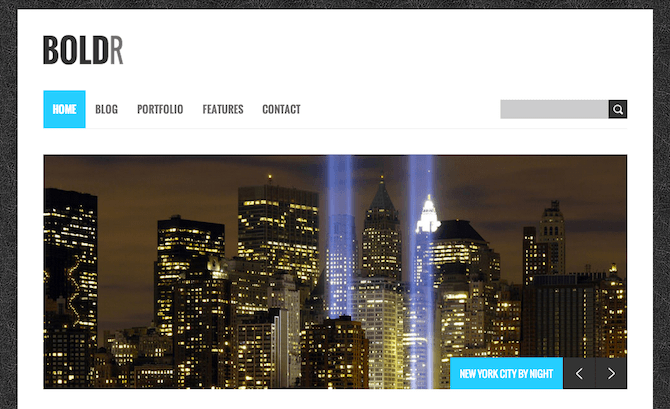 Although this isn't number one this month, I really like this theme. The name says it all — BoldR is a bold theme, charactized by simple use of color and striking use of typography.
But don't let that fool you — the theme has plenty to offer in terms of custom features and options too. However, you'll have to fork out for the professional version to get all of the goodies (custom widgets, shortcodes and plenty more). If you like the look of it, my recommendation is to give the free version a test drive and see how you get on.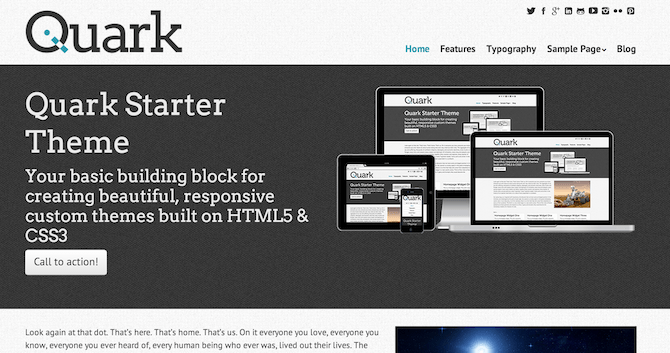 Quark is a "Starter" theme; what you might otherwise call a framework. It was build with the altest compliant HTML5 and CSS3 code and is fully responsive. In short, it is a beautiful blank slate with which you can build just about anything you want.
Some of the awesome features include:
Flexible grid system

Commented code (for easy editing)

Consistent browser compatibility
Over 300 retina-ready icons
Post formats and templates
If you want to create a truly unique theme then Quark might be exactly the head-start you need.