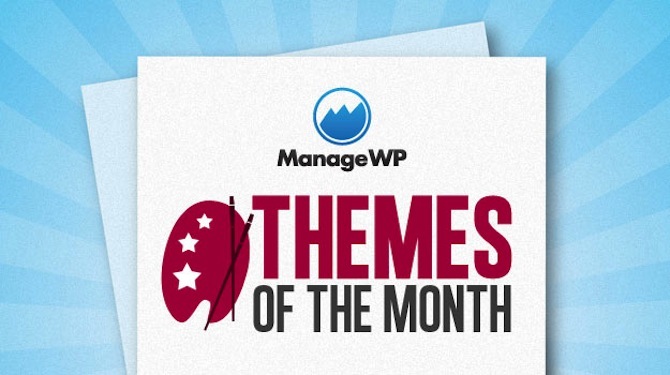 When it comes to WordPress themes and this edition of our Themes of the Month series, June has to be seen as a period of diversity. I've got some really cool themes to show you of wildly varying types and designs.
While every single one may not be your cup of tea, that makes it ever more likely that you'll fall in love with one in particular. Enjoy!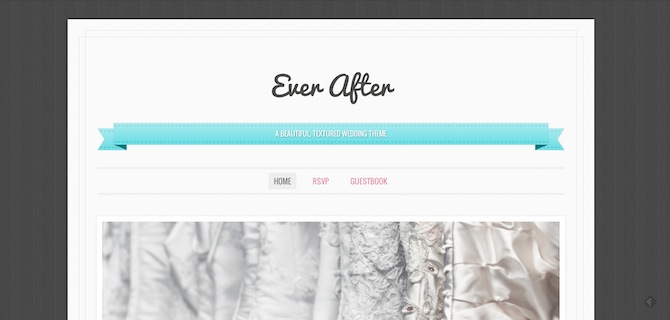 Let's start with something a little out of left field. Ever After is marketed as a wedding theme, and as such you might reasonably think that it has rather limited appeal.
However, there is nothing about the design that overtly screams "wedding," so if you like the style and design, there is no reason why you can't adapt it for your needs. As you would expect from a theme designed by Automattic, it is very nicely put together and comes with some nice touches in terms of structure and typography.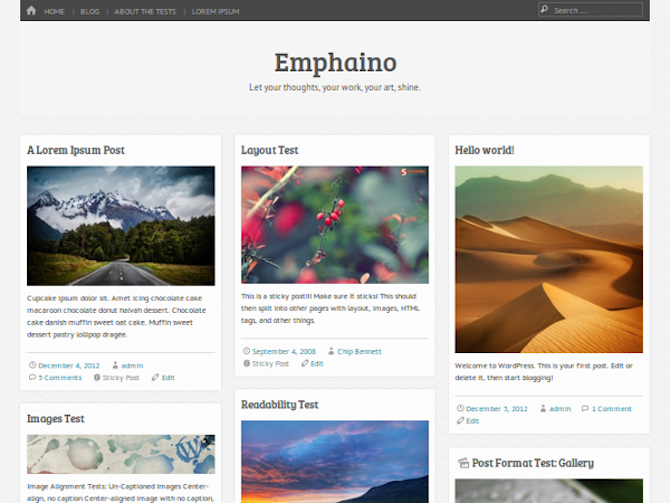 Pinterest-style themes still seem to be relatively popular, as demonstrated by the emergence of Emphaino.
The theme is clearly designed for image-heavy sites and is perfect for photographers, illustrators and the like. In fact, it would serve ideally as either an out-and-out portfolio theme for showcasing your work, or a more laid-back blogging theme for images and photos that you create and/or curate.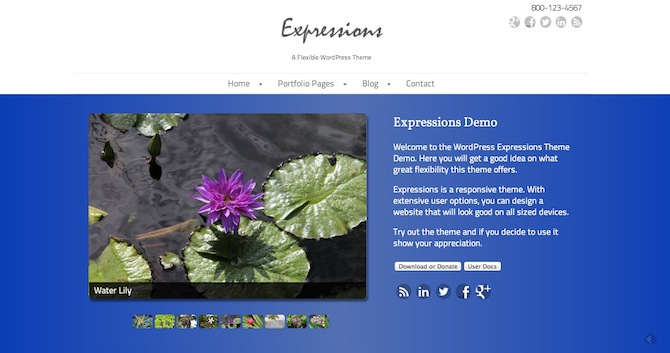 This is a simple yet attractive theme that could serve a number of purposes. Expressions is dominated by a bold slider feature above the fold and is fully responsive. I really like the way the sections below the slider are highlighted with a subtle drop-shadow effect.
It is most likely to be adopted as a business theme as it offers a clean and elegant framework that would require little customization in order to be prepared for use.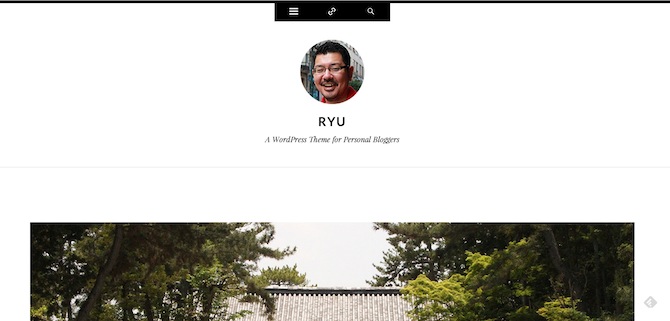 I am a huge fan of Ryu — the above screenshot does this theme no justice whatsoever.
The influence of Automattic's love for single column designs is plain to see here, with the same multi-colored approach to post types that can be seen in the new Twenty Thirteen theme.
Having said that, I prefer it to Twenty Thirteen — I think everything from the typography to the generous whitespace makes for a really good-looking theme. Every now and then a theme comes along that compels me to create blog just for it — this is one such theme.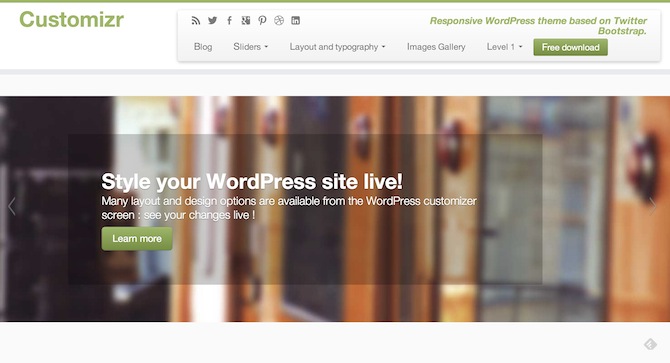 With fifteen five star ratings on the WordPress.org repository, Customizr is a popular theme amongst the few thousand who have downloaded it so far. And it's plain to see why — built using the Twitter Bootstrap framework to be HTML5 and CSS3 compliant, it is a bold showcase of quality theme design.
Beginner WordPress users will be delighted by this theme's integration with the WordPress theme customizer feature — they are able to change everything from the "color skin," to the logo, the front page slider, social network links and more. It comes packed with a bunch of neat features and is well worth your consideration.