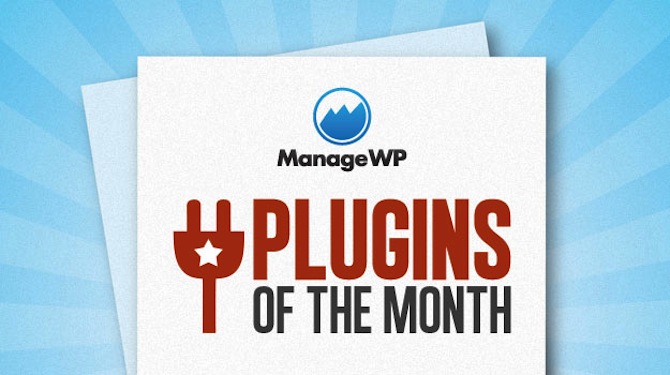 Variety is the spice of life — or so they say.
Well, I couldn't agree anymore. With that spirit in mind, this month I have a diverse array of plugins for your delectation. I'm confident that you'll find something of interest within the list below, and perhaps even something that is perfect for your WordPress website.
With everything from quizzes to social media to crowdfunding and more covered, you'd be crazy not to take a look. Enjoy!

Instagram seems to be getting more and more popular, which of course leads to more WordPress plugins. However, Alpine PhotoTile is worth a mention due to its simple nature and handy feature set.
As you would expect, the plugin enables you to display Instagram photos within your WordPress blog — more specifically, via a sidebar widget or in a post or page using a shortcode. You can select what photos to display by user or tag. There's also a caching feature which should help with load times.
For reasons beyond my understanding, WordPress only allows profiles to use Gravatar avatars. WP User Avatar resolves that issue by allowing you to set custom avatars per user and also a custom default avatar (if a use doesn't have one).
This is especially useful for multi-author blogs where your writers may not have a Gravatar account. What is easier — telling them to set up a Gravatar account linked to their email address, or just asking them to upload an image to the blog?
In reality this feature should be included within the WordPress core, but in the meantime WP User Avatar does a fine job.
When it comes to blogging, interactivity is the name of the game. And what better way to interact with your readers than offer them a quiz? With an impressive 31 five star ratings, WP Pro Quiz is an excellent option if you want to test your readers' knowledge (or get feedback from them).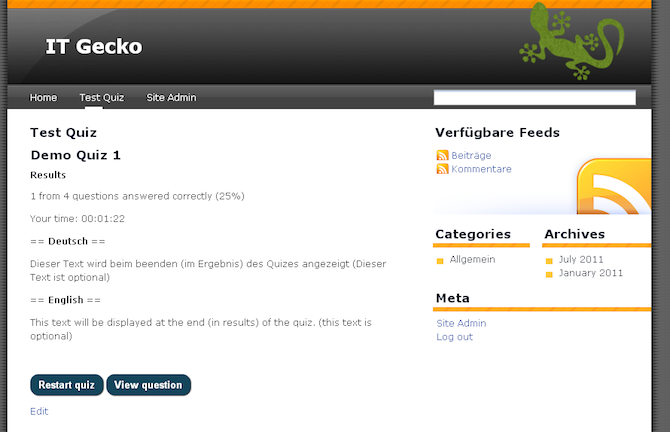 It is clear that this plugin has been conscientiously designed, which is a good thing given that plugins of this nature are not exactly common. As far as I am aware, this is the solution when it comes to creating quizzes on your WordPress blog.
Related posts plugins are a dime a dozen, but I do like to throw the occasional new offering in the mix to keep you on your toes. Having said that, Related Posts by Zemanta isn't just here to pad out the list — it is an excellent option for displaying related posts in its own right.
The default theme is clean and simple, yet attractive…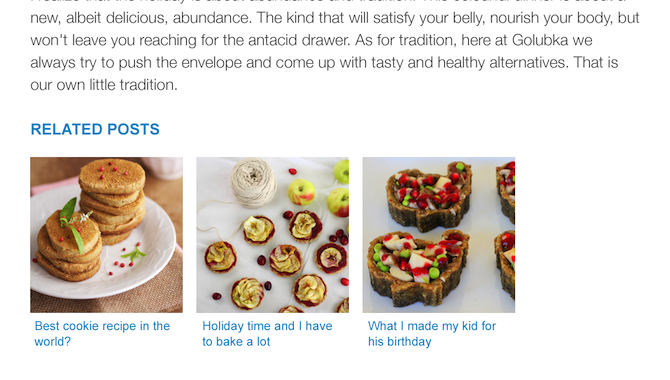 …but the real beauty of this plugin is on the backend. It comes packaged with realtime statistics such as page views and clicks, and of course features Zemanta's proprietary matching algorithms which claim to boost page views by 10%.
Just like related posts plugins, there are more social media plugins out there than I can count. However, Social Media Feather is definitely worth a mention due to its stripped down and simple approach to social media sharing.
Complicated features are thrown out the window and this plugin leaves you with just barebones functionality. That may sound like a bad thing but I am a huge fan of lightweight plugins and think that the developers have done a great job here.

With twenty-seven five star ratings, they're obviously doing something right.
Adding watermarks to images on your blog can be an effective way of protecting them from copyright infringement. This is especially important if your blog's value is defined by your images — for instance if you are a photographer or artist.
Easy Watermark is a simple plugin that can automatically add watermarks to your images (JPG, PNG or GIF) when they are uploaded. You can choose the text that is used along with the alignment, opacity, offset and scale: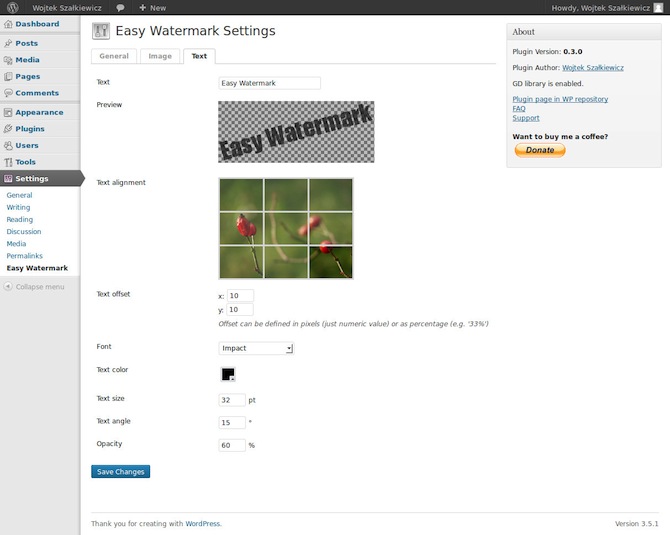 Furthermore, you can use the plugin to apply watermarks to all existing images on your blog.
This plugin takes the theme customizer feature and puts it on steroids. It is an awesome option for WordPress beginners at it makes customizing multiple aspects of the default themes extremely simple.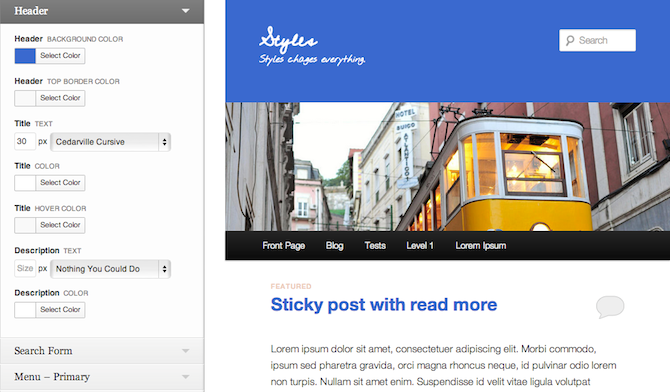 You can change everything from the font (including Google fonts) to borders and backgrounds, all with an instant preview that you can approve or discard.
Whether or not to open external links in new tabs is a debate that will never be resolved, but if you do like to do it then WP External Links is worth considering. Not only does it automatically open external links in new tabs, it also enables you to "nofollow" external links, add icons to them, and many other features.
Although it may seem on the surface that this plugin offers only basic functionality, there is a lot more to it than meets the eye. If you are keen to keep visitors on your site then you should check out the features that WP External Links has to offer.
If you tend to share personal or confidential information with customers and/or clients then Customer Area could make your life a lot easier. This plugin enables you to create pages on your WordPress website where logged in visitors can access files securely.
The potential uses for this plugin are myriad — I like the invoicing example below: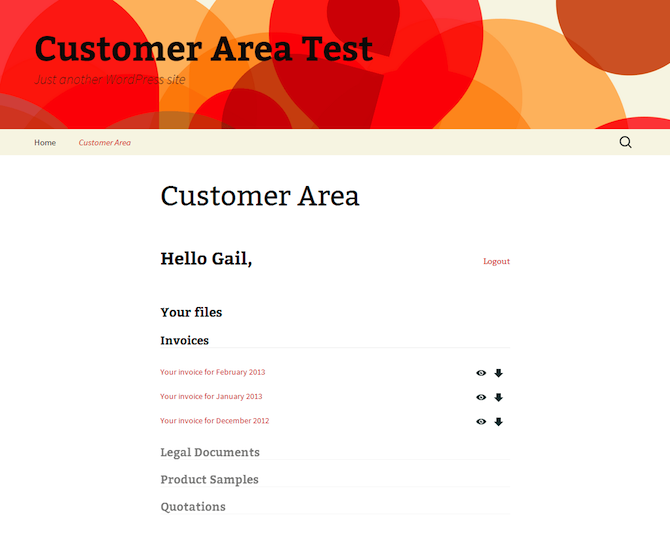 But as you can see from the above screenshot, you could also use it to share quotations, product samples, legal documents, and more. In effect, you can create a website that serves as a central online repository for your business documentation. Very cool.
Unless you've been hiding under a rock for the past several months, you have probably heard of the Kickstarter platform — the crowdfunding platform that has been used to launch projects such as Ghost — an up-and-coming blogging platform to rival WordPress.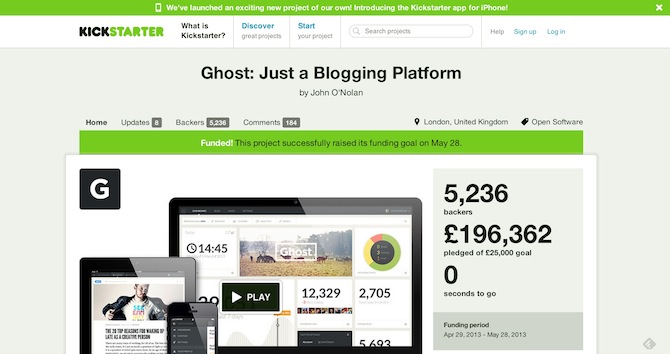 Well, the Crowdfunding plugin seeks to emulate the Kickstarter model but enables you to make it your own. It integrates with the superb Easy Digital Downloads plugin seamlessly and gives you a way to seek financial support for your project direct from your own website.