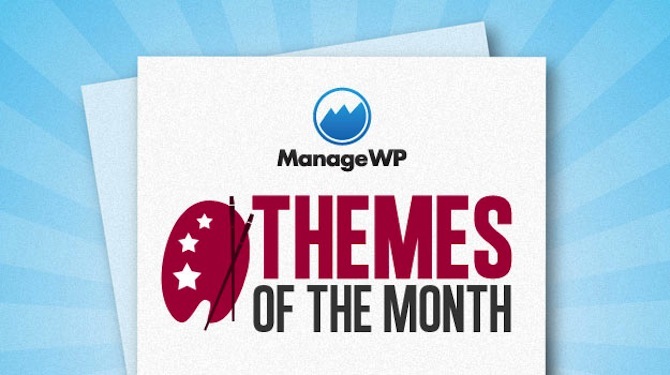 It's difficult to narrow the themes I find down to the final five. There are simply so many fantastic themes out there.
However, I have (as always) managed it and I have a great selection of themes for you this month. Each theme brings something special to the list but all of them are simple to use and stunning to look at.
This month there are themes that are designed specifically to showcase media in beautiful and different ways. There are themes that are simple and clean that allow your writing to shine. And there are themes that allow you to customize them in a number of ways to make them unique to you and your site.
Whatever the purpose of your site I'm certain one of the themes from this month's selection will be exactly what you're looking for. Enjoy!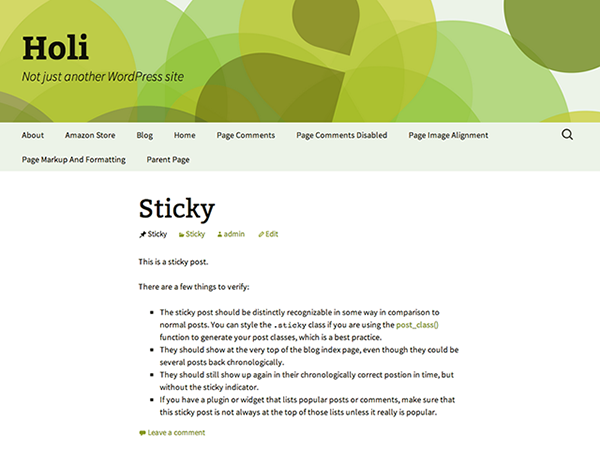 Holi is a child theme for Twenty Thirteen and helps improve an already excellent theme.
The original Twenty Thirteen theme comes in a startling bold orange colour that is visually striking but not for everyone. Holi solves that issue by offering you nine additional colours to choose from and includes new header images to match.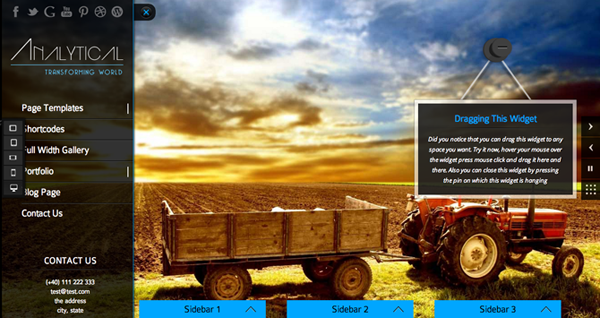 Analytical Lite is a fully responsive, full width theme that is built to showcase media. By default the background runs through a slideshow of images, though it can be changed to display a single image or even a Youtube video.
It is a stunning dynamic theme that has the ability to hide or display its sidebars allowing the media to take center stage. This would be an excellent theme for photographers and artists to use for a portfolio site.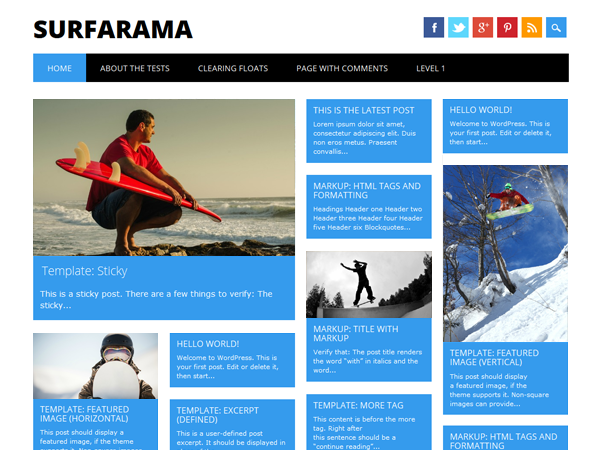 Surfarama is a theme focused on visual presentation. It has a wonderful tiled home page that is both clean and colorful and does an excellent job of showcasing photography.
It would be an excellent theme for either travel or magazine style blogs, or indeed any site that uses a great number of images in its posts.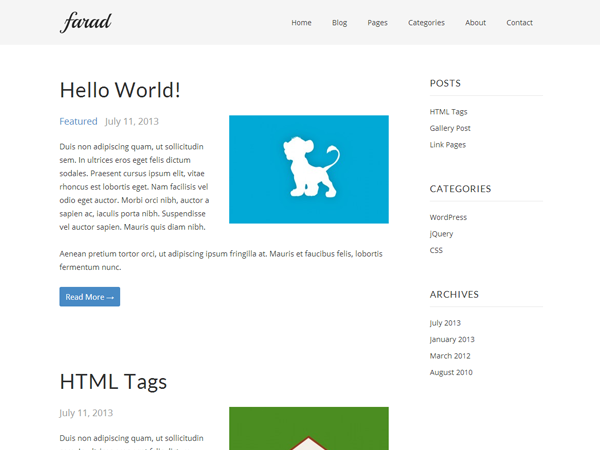 I really like the Farad theme.
It has an elegant and clean minimal design that would be fantastic for bloggers. It has been designed so that the layout and typography highlights the content and is a very polished and professional theme.
If your site is primarily based around a blog then Farad is an excellent option.
Parabola is an excellent theme, which is why it takes the number one spot this month.
It is fully responsive and very clean and comes with a vast number of design options to make it entirely your own. Due to its highly customizable nature it would suit all kinds of websites.
Parabola allows you to change all of its colors, fonts using Google fonts, and font sizes. It is completely customizable with eight widget areas and a number of layouts. It comes with a fantastic front page that has a built in slider, a number of columns and additional text areas.