End of August brings with it another free WP Elevation webinar that will focus on launching a website and handing it over to a client. This is an important moment in your relationship with the client, and doing the handover correctly will make the difference between keeping or losing a client. Join the folks from WP Elevation for an hour and learn how to hand over a website like a pro.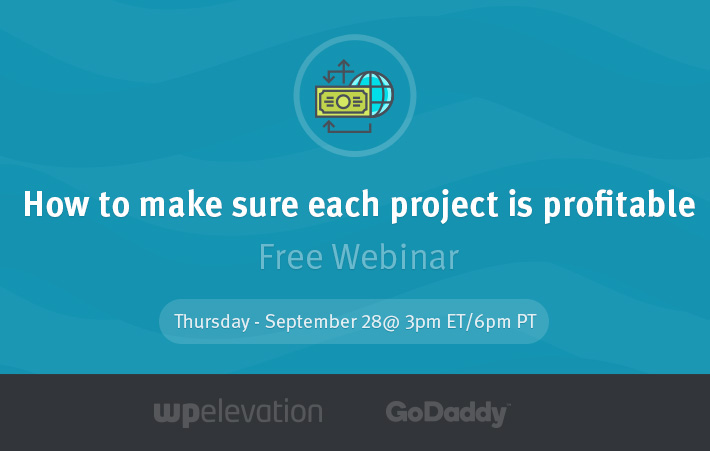 If you have been following our free webinars for the past three months, you would have already covered how to write winning proposals and deliver them, then how to collect the content that you need from your clients and how to avoid scope creep. That means so far your project should be successfully underway, the one thing left to worry about is how to hand it over to your client.
The handover process might seem like something that you "just do" in one meeting, but in reality it takes a lot of preparation and know-how. Don't forget you need to sell the website you made, as well as show your clients how to continue to manage it. If you don't do the handover well, traffic on their website will drop, the results won't be what the client expects and they will probably find another web professional for their next project. Don't let that happen to you.
The WP Elevation crew will walk you through how to ensure that the handover goes smoothly and your client gets their desired results.
Learning points:
Why you need to start a launch process for the website weeks before you're live
The secret to website launches that make your life easier and your customers happier
The 5 step process to launching a website that drives traffic, leads and results
It's all about keeping your client and their visitors happy, and like with everything else it's a learnable skill. This is the place to come and learn it.
When is the webinar?
Join GoDaddy Pro and WP Elevation on Thursday, August 31st at 3pm PT / 6pm ET for a free one-hour training session.
Sign up
To sign up for the webinar head over to the GoDaddy registration page. If you can't make the webinar you should register anyway and we'll send you a link to the recording and downloads. (Note: The live Q&A is exclusive to webinar attendees and is not included in the recording!)