Website malware is a sad reality that many website owners face on a daily basis. According to SecurityWeek, around 1% all live websites are infected with malware each week. This amounts to roughly 18,500,000 websites, with an average website being attacked 44 times every day.
As such, protecting your site from malware is a must, especially when you consider that nearly 17% of all infected websites wind up being blacklisted by search engines.
It goes without saying that if your site gets blacklisted, it will have a negative impact on your business as well as on your reputation. However, there are certain steps you can take to protect your site from malware and we will list them in this article.
Seven Ways to Secure Your Site and Protect It From Malware
Below, you'll find seven different ways to make your site more secure and minimize the chances of getting infected with malware.
1. Scan Your Site Regularly
The first tip we have for you is to scan your site regularly for potential malware. Using a service like the Security Check in your ManageWP dashboard, you can scan your entire site for potential vulnerabilities, malware, changed files, and check if your site has been blacklisted. What's more, you will also be able to see where potential vulnerabilities are because this feature will flag site errors and outdated software so you can act on time and fix them before hackers take advantage of it.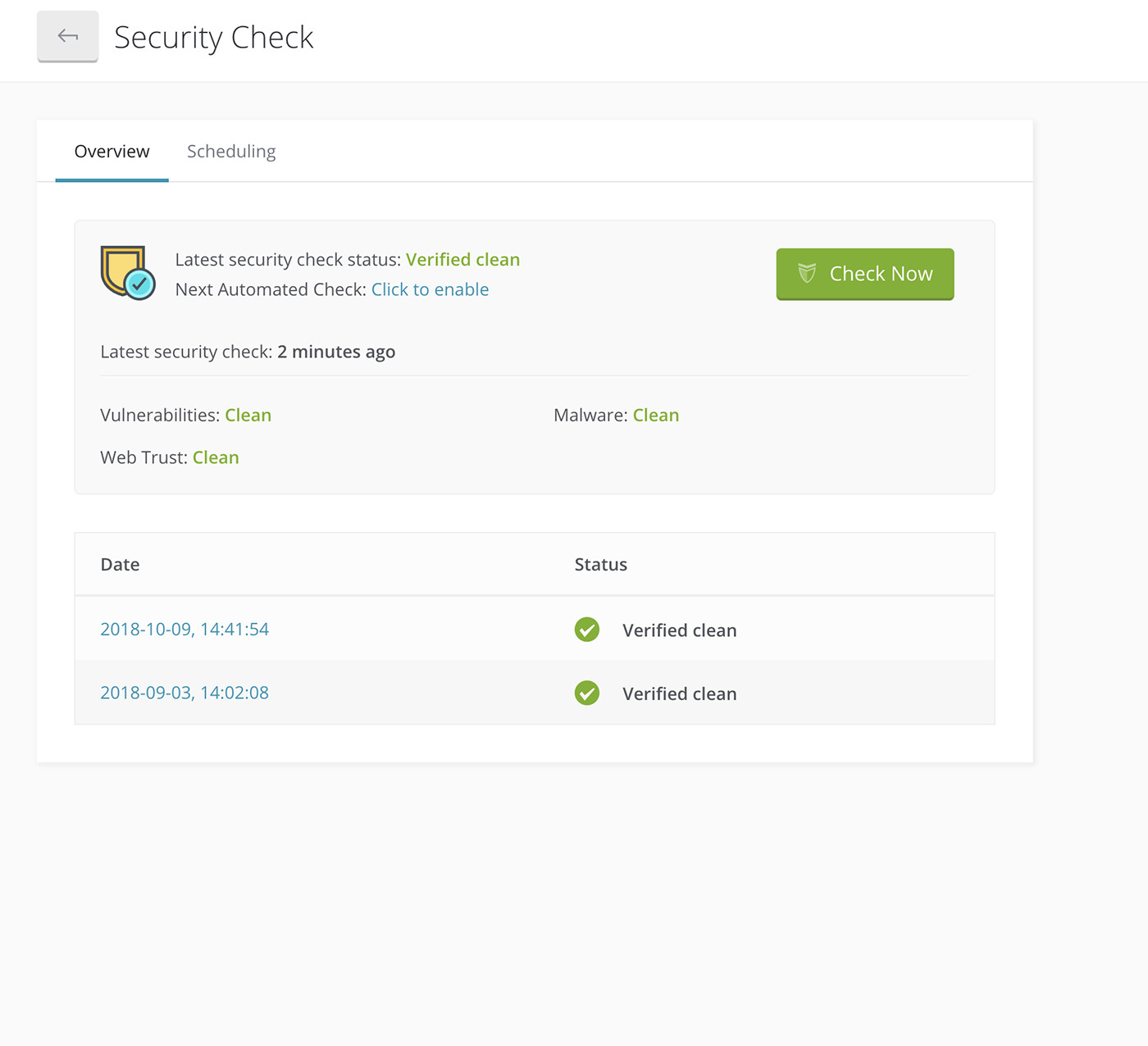 On top of scanning your site, you should also scan your computer regularly and have the latest anti-virus software installed. Keeping your computer safe ensures you won't accidentally spread the malware to your site in case you accidentally download an infected file.
2. Take Regular Backups
Taking regular backups of your website is another way to protect it against malware because a backup ensures that you can quickly restore your site to the way it was before malware infection.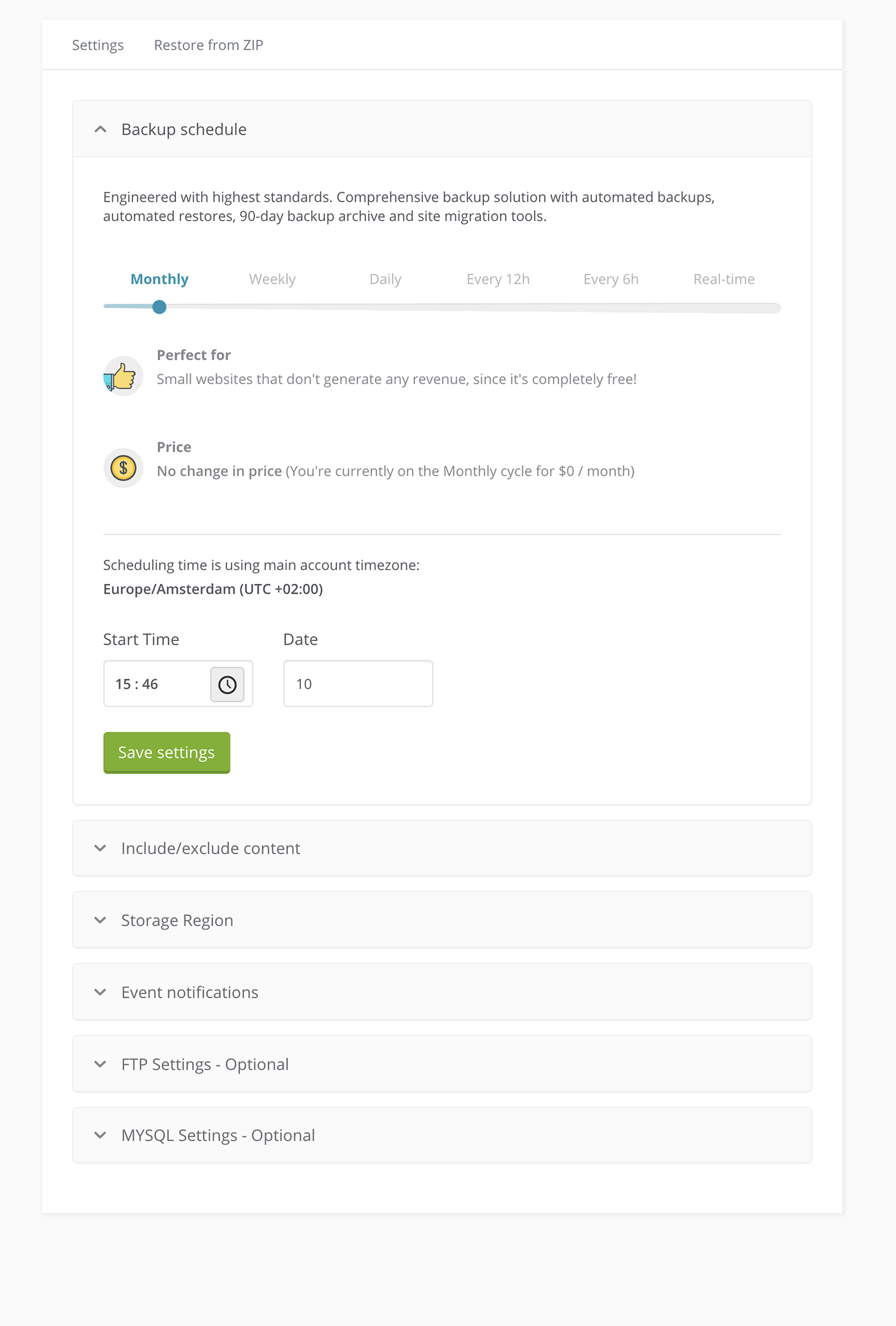 It should be noted that your backups should be stored offsite to ensure you always have access to them in the event your hosting provider gets compromised due to a security attack or power outage.
Similarly to security scans, you can activate the Backup feature in your ManageWP dashboard.
3. Perform Updates
Another way to keep your site safe is to perform regular updates not only for your WordPress plugins but also your theme and WordPress core as well. According to statistics, 39.3% of infected WordPress sites used an outdated WordPress version.
However, sometimes WordPress updates can go wrong and you might come across the WordPress white screen of death or you might find out that your favorite plugin stops working after the update. As such, you need to perform safe updates. Our Safe Updates feature will create a restore point for you, perform the updates, and then allow you to easily restore your site in case something goes wrong.

4. Upgrade Your Hosting Plan
If you're using a shared hosting plan, consider upgrading to a managed WordPress hosting plan or a hosting plan that is more suitable for business websites such as a VPS or Dedicated servers.
While more advanced hosting plans tend to be more expensive, they also come with more security features that can help keep your site safe. Those features usually include 24/7 security monitoring, firewall, SSL certificates, and more.
5. Use SSL and HTTPS
Switching your site to HTTPS was once only required if you had an e-commerce site. Nowadays, HTTPS which stands for Hyper Text Transfer Protocol Secure is recommended for all websites unless you want search engines to display a security warning when someone tries to visit it.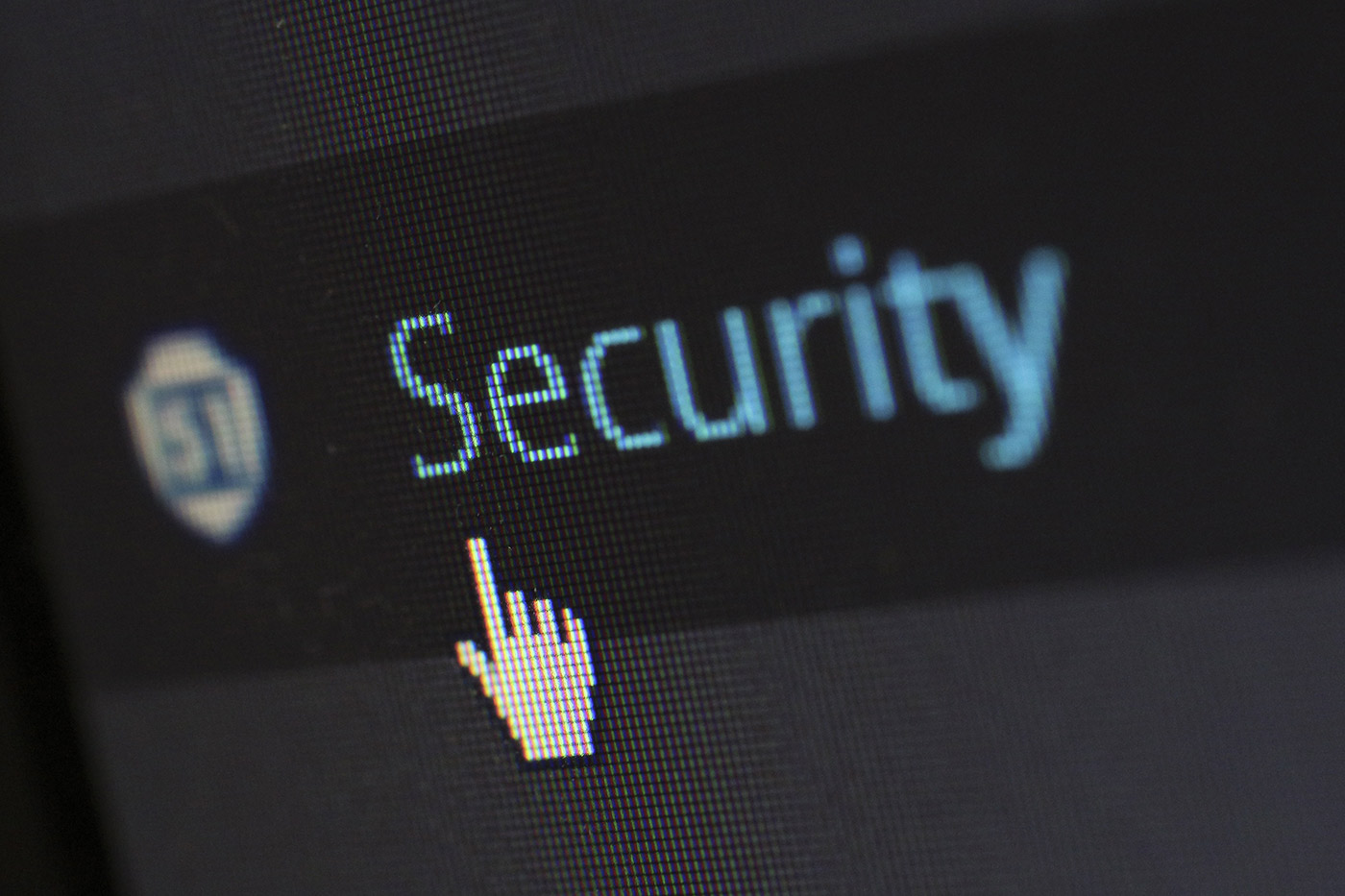 HTTPS is the secure version of HTTP and it makes all communications between a visitor's browser and your website encrypted. HTTPS is activated once you install an SSL certificate on your site and is identified by a green padlock or a green bar in your browser's address bar.
6. Use and Enforce Secure Passwords
Using strong and secure passwords across all your online accounts and profiles is a must if you want to make hacker's life harder. However, many of us are guilty of reusing the same password or using a password that's all too easy to guess.
Ideally, your password should be longer than 8 characters and include a mix of uppercase and lowercase letters, numbers, and symbols or special characters. But, coming up with a unique password and then remembering it is not so easy which is why you should consider using a password manager like LastPass.
When it comes to your website, you should have a separate strong password for your WordPress dashboard, your hosting account, your domain provider account, and any other account associated with your site. This applies to every registered user on your site as well, regardless of their role. You should also aim to update your passwords and passwords for every other user on your site every 6 months to minimize the chances of getting hacked.
7. Install a Web Application Firewall
Lastly, consider installing a web application firewall or investing in a hosting plan that has a web application firewall installed. The firewall will act as your first line of defense and monitor your site for known threats.
In essence, the firewall will take a look at the incoming traffic and evaluate it based on geographic location, what information visitors are requesting, and how they behave. It will then allow legitimate visitors and search engines and block suspicious traffic such as spam bots and hackers.
Final Thoughts
Finding out that your site has been infected with malware is a scary proposition but you don't have to leave things to chance. Use the tips in this article to secure your site and protect it from malware.