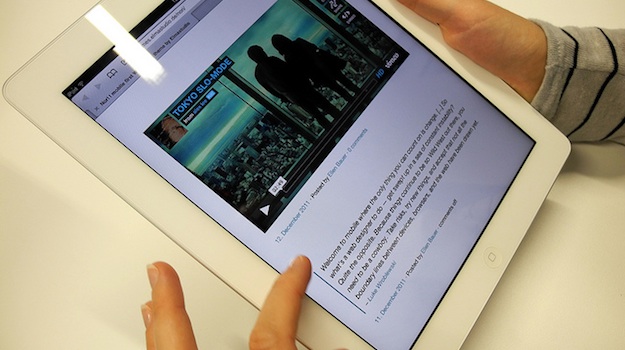 UPDATE (March 2018): Some of the comments are not taking into consideration that the market has greatly changed since 2012, and responsive today is practically mandatory. Please keep that in mind before raging in the comment section.
Back in May, I published an opinion piece here on the ManageWP blog, entitled 5 Reasons Why Responsive Design is Not Worth It. Little did I know how voracious the response would be.
Contrary to the opinion of some, it was not my intention for that post to act as "link bait". There were in fact two simple reasons why I decided to write it:
I am personally not a big fan of responsive design in many contexts
No one seemed to be making note of its shortcomings
You don't have to search Google for long to find a pro-responsive design article, but articles that are critical of responsive design are rare beasts. Whilst one might argue this is because responsive design is simply awesome, and has literally no shortcomings, my own personal opinion didn't match up with this.
So — several months, tens of thousands of page views, and nearly 150 comments later, I thought it would be pertinent to revisit the debate. Is responsive design still not worth it?
Important Distinctions to Bear in Mind
Poor concepts can be implemented well, and great concepts can be implemented shoddily. As such, when I refer to responsive design, I am referring to its practical implementation in the real world — not the actual core concept. I would consider the concept (on the whole) to be sound, and useful under the right circumstances. But in my opinion, that is not the issue at hand.
I do not mean to refer to responsive design as an abstract concept, because that is of little use to our current experience of it. What matters to me is how responsive design, in its current incarnation and implementation, benefits the end user.
A popular argument against any responsive design critique is, "But that's an example of poor responsive design". However, that's exactly what we are discussing here — the practical implementation of responsive design — not the concept itself.
Furthermore, I wanted to highlight the arrogance and ignorance amongst certain members of the design community. I do not intend to make enemies with that statement, because I know plenty of people within the design community who are extremely thoughtful and conscientious regarding all facets of design. Having said that, I had one web designer refuse to debate responsive design with me on the grounds that he doesn't discuss design with non-designers. If designers operate within an insular world in which they don't ever step outside of their comfort zone to assess the needs of endusers, what hope do we have?
Pete Klein got what I was aiming for when he commented on the original article:
It's good to hear stuff from the other side of the aisle on this topic. It was fun trying to refute most of it.
For everyone with that kind of healthy attitude towards this issue, I welcome you.
Revisiting My Reasons for Why Responsive Design is Not Worth It
I have had the privilege of reading a host of well-considered opinions in the comments section of the original article. They have broadened my horizons and enabled me to consider the arguments for and against responsive design in more detail.
Broadly speaking, the comments could be divided into three broad categories:
Complete disagreement with all of my arguments
A mixture of agreement and disagreement, with qualifications
Complete agreement
Having read through them all, I would like to take the opportunity to visit my original points, and reiterate and build upon (or deconstruct) them.
1. It Defeats User Expectation
Perhaps I did not make my intended point clear enough originally, so I will try again.
One of the biggest bugbears I have with responsive design relates to when I am used to a particular desktop design, only to find that the responsive design is completely different. The key navigational elements are not where they were, and perhaps one or more have even disappeared.
This is my primary intended definition of defeating user expectation. The very fact that I am seeing something different to what I am used to has already served to defeat my expectation — I don't think that point can be argued against. The only way to turn this situation into a positive is to offer up exactly what the enduser want with the responsive design. But this is not possible with every user — you cannot cater to everyone.
In this context, I consider responsive design to be rolling the dice. You are planning to offer up a different user experience to the desktop version, in the hope that whatever you end up producing is immediately easier for the end user, compared to what they are used to. Many responsive designs, in my experience, don't get this right.
The other argument regarding user expectation belongs to those users who haven't used the desktop version of a website before. That then becomes an easier proposition — can you display the information in a manner that is best-suited to mobile platforms? The answer can of course be yes, but if you are going to do that, I believe that you must offer a prominent link to the desktop site (something that a lot of responsive designs do not do, in my experience).
I for one will typically choose a desktop design if I see the link, because I know that the responsive design is probably missing out some elements that I may want to see. I will cope with a bit of pinching and zooming to get those elements back.
2. It Costs More and Takes Longer
One thing I feel that flew way over most people's heads in the original article was the cost-benefit issue.
There are circumstances when responsive design is a good idea (I admitted that in the original article). And, in my opinion, there are times when it is not a good idea. In-between those two extremes, we find a whole host of "gray area" sites, where one can argue for or against responsive design on a case-by-case basis.
For those sites, one major consideration must be cost-benefit. If responsive design costs more than non-responsive design (which was agreed by most people in the comments), the decision to go ahead (or not) should be based to a great extent upon cost-benefit. What percentage of my users are mobile-based? What percentage of those users actually contribute to my income? What impact would a responsive design have upon my sales  amongst those users? And so on.
If you can answer such questions accurately (which is of course a tough task in itself), and the answers point towards responsive design as the best option, you'll get no argument from me. What bothers me is that it seems many designers start from a "responsive design is essential" viewpoint. Responsive design is not essential. On the other hand, considerations of cost-benefit are essential (if you want to stay in business).
This entrepreneurial-minded approach to design may not be particularly endearing, but the above questions are what really interest commercial website owners. This brings us to issue of clashes between profit cultures (website owners) and design cultures (web designers).
Dare I say that it is in designers' interests to promote responsive design at all times? Responsive design is more expensive, and as such, makes designers more money. Whilst I do not think that all designers view the issue from this standpoint, I have no hesitancy in asserting that some unscrupulous types certainly do. This approach doesn't even have to be conscious — I am sure that many designers simply do not approach the issue of responsive design from a cost-benefit position. They simply love the concept, and want to implement it. It is entirely possible for a completely honest web designer to convince a client to go responsive, even when the cost-benefit isn't there.
I don't say any of the above in an attempt to belittle the concept of responsive design. My argument in this case is not against responsive design — it is against the motives behind some designers' extremely hostile rebuttals of my arguments. Some designers came out with interesting arguments against mine, which I welcomed. Those are the guys who I think are not trying to screw their clients for a few extra cents, regardless of whether or not responsive design is right for them.
3. Non-Responsive Designs Usually Work
This was a hot topic in the original article, which is somewhat unsurprising, given my rather sweeping statement.
However, my statement was grounded in my own personal experience. Sure — it's not a statistical representation of the masses, but the article was an opinion piece, after all.
So let me clarify my original statement — in my experience, non-responsive designs usually "work" (i.e. do a good enough job for me to navigate a site and assimilate its content). If I am accessing a site with my iPhone or iPad, I typically get by perfectly well with non-responsive designs.
Many commenters made a perfectly valid point — what about other mobile devices? What about older devices that are less capable of presenting non-responsive designs in a legible manner? My response to this would be as follows — if you can ascertain that a significant proportion of your users are accessing your site from a device that is presenting your design in an illegible manner, you may well consider a responsive design solution.
But this brings us back to the cost-benefit argument — if 5% of your users cannot make sense of your site, does that justify the added cost of a responsive design? My point is to look beyond the simple "but some people won't be able to use your site" argument, and focus instead on what is right for your priorities.
4. There is Often no Load Time Benefit
The overwhelming response in the comments was that there is often (or even typically) no load time benefit to responsive design. Some designers pointed out that responsive design can offer up increased load times, but that many designs do not. This again comes back to the practical implementation of responsive design, versus the concept itself.
As I stated in my original post, one of the much-touted benefits of responsive design is its ability to offer up a faster-loading user experience. I would be interested to know how often this is really the case (unfortunately, I have been unable to find any research one way or the other).
If it were to be proven that a considerable proportion of responsive designs do offer a speed increase over desktop designs, I would look upon responsive design more favorably. Until that time, I will not consider load time a particularly strong benefit of responsive design.
5. It's a Compromise
This was an interesting one — the overwhelming response from all sides of the fence was, "Yes — responsive design is a compromise".
The qualifying statements from pro-responsive design commenters focused on the fact that compromise is often necessary to present the user with the best possible experience. Unfortunately, this pulls us into a circular argument, as I would refer back to the questions I asked in the original article:
…is a compromise really any better than the perceived detrimental effect of loading a non-responsive design on a mobile platform? Especially when that compromise costs money and takes time to produce?
In reality, there is no overruling right or wrong answer to the above questions. The validity of any argument should be based upon the specific circumstances of whatever particular site you are discussing.
What I really wanted to do with my point was challenge what I perceive to be many designers' attitudes that responsive design is always the best choice. Because it isn't.
My Pick of the Comments
In-between the derogatory comments (which were completely ignored and do not feature in this article), there were some interesting additional points (beyond what I have discussed above) made for and against responsive design in the previous article. Here are a few of the best for your consideration:
The Mobile First Movement
I personally have been seeing too many websites that are designed "mobile first" which means that the mobile experience, yes you called it, is prioritized first. In too many instances, this leads to a desktop design that is compromised because mobile receives priority number one and desktop gets priority three. This is a problem because on most of the sites I manage, 85% of the traffic is desktop and 15% is mobile. Since that's the case, why would 15% of the people get the top experience? Shouldn't the largest group be prioritized first, even if you want to argue that these numbers will change over the next three years (although they haven't tipped yet…)? – Joseph Putnam
Putting Blogs Aside for a Moment…
I'm not the biggest fan of the comparisons you used to complete your arguments. They revolve around blogs, which are consumed in high quantities on mobile devices. However, it doesn't take a look at other, for lack of better term, genres on the web. Example: what about news sites, ecommerce sites, etc.? – Isaac
Responsive Design Equals Better Coding Standards
It costs more and takes longer? True, but in order to be able to do responsive design in the first place, the code must be clean and standardized. In short, thinking responsive from the start promotes good code. – Pete Klein
What Do You Think?
There you have it folks — the latest in our debate on responsive design. Please feel free to get involved in the comments section below! All well-considered and respectful opinions will be read eagerly.
Creative Commons image courtesy of Elmastudio