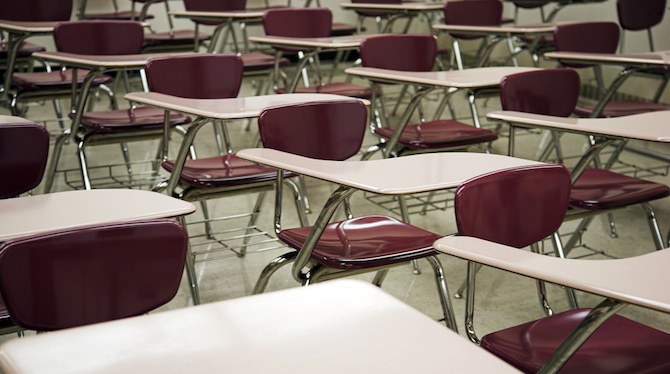 Are you considering learning how to use WordPress, the most popular Content Management System in use today? Do you long to spread your message to the online world? Are you ready to see your name in (web-based) lights?
If you're keen to learn, choosing the best teaching system for you will save a lot of heartache. If you have never used WordPress before you will be amazed by the never-ending possibilities that will be available to you from day one. Knowing from the outset how you are going to learn about it could save your sanity!
Learning WordPress
Matt Mullenweg, co-founder of WordPress, recently announced that in the 12 months prior to July 2013 there was an average of 89 WordPress downloads per minute. With its popularity at an all-time high, it stands to reason that there are a near-infinite number of blogs and courses out there, all promising to make you an overnight WordPress whizz.
But here's the thing: you can't learn everything you need to know about WordPress overnight.
Most people could definitely get a blog up and running overnight. However, without prior knowledge of WordPress, you'll be learning new tricks and tweaks for a very long time after your site is live. Throw in a desire to learn HTML and you've got a pretty steep learning curve ahead of you.
So, is it better to self-teach WordPress or should you do an online course?
To decide on the answer, let's first look at the benefits and drawbacks of both options.
Benefits Of Teaching Yourself WordPress
You can learn WordPress for free. With enough searching you can find all the information online and it won't cost you a cent. YouTube has thousands of videos explaining in detail how to do just about anything. The hosting companies all provide their own videos and help desks to get you set up. There are dozens and dozens of blogs which provide great information about how to do anything you could ever need to know. The WordPress.org site itself is a gold mine of great information.
You can pace yourself. As you need to learn something new you can look it up and implement it on your site.
You'll have an amazing sense of accomplishment. Learning a new skill makes you feel great. Succeeding when you have taught yourself is particularly gratifying and will really appeal to some people.
Drawbacks Of Teaching Yourself WordPress
How will you know where to start? The old saying, "You don't know what you don't know" applies here. You'll need to find your own starting point and this can take a tonne of time in online research and finding a source that you trust.
Teaching yourself WordPress takes loads of time. Granted, Google searches will turn up every single piece of information that you need to find to start your own website and maintain it. But the time you take to find this information will be overwhelming. Searching through online instructions and videos (that are sometimes out of date) takes time that you may not have.
If you're not tech-savvy, you'll probably find yourself confused a lot of the time. Anyone who is new to WordPress will find some tasks a little complicated, while complete first-timers will feel some tasks are completely beyond them. Someone logging into their hosting cPanel for the first time could definitely be forgiven for feeling overwhelmed and giving up straight away.
There's no one to ask questions of. When you strike out on your own, you really are on your own. If you get stuck, there's no one you can quickly contact to get an answer to your problem. You can always post in online forums to get an answer to your question. A quick read of the forums will show that some people find the answers as confusing as their original question!
Now let's look at the benefits and drawbacks of an online WordPress course.
Benefits Of An Online WordPress Course
An online course will have an obvious start and end point. People who make money from teaching online courses spend time to work out everything you'll need to learn and then they (hopefully) carefully plan it into a sensible layout. You'll learn the right thing at the start, middle and end of the course. You'll also have all the teaching materials stored in one place for you to refer to again and again.
You'll have a fully functioning website at the end of the course. By the end of your course your site should be up and running, you'll have plugins working, a theme that you love, links to social media set up and some content published. You might even have launched your site during the course and have an audience already reading your content and engaging with you.
A community is often a part of the course offering. Lots of courses offer extra perks like an exclusive Facebook community or a forum that you can only access with other class participants. This can be one of the greatest assets of an online course. Being able to see the questions that others need answers to can be a huge help to you as well as having the ability to ask your own questions. Sometimes your fellow classmates will become your greatest fans. They'll be there when you want to launch a new product or promote a particularly important post. The benefits of this community will extend well past the end date of the course you choose.
Email support. So many people offer money-back guarantees these days that they want you to be 100% happy with their course. You can often email them to get quick answers when you have questions. And you will have questions!
Drawbacks Of An Online WordPress Course
Cost. For almost any great online WordPress course, you are going to have to put your hand in your pocket. There are free courses available – these will most likely be very, very basic. In many cases, these free courses are offered and then you can pay to upgrade to more advanced information.
Time commitment at the same time each week. Many courses are weekly at the same time each week. The time might be difficult for you to put aside as life suddenly gets in the way. A good course will have recorded modules or have you be able to work at your own speed.
As you can see there's a lot to consider when deciding how best to learn WordPress.
An online course gives you the benefits of being fully planned out and offering a step-by-step schedule to get your website online. As long as you put in the work, you'll finish with a fully operational site you can be proud of. You'll usually get email support and a community of enthusiastic classmates to continue to converse with.
On the other hand, plenty of highly successful bloggers have learned from scratch without paying for penny, so it certainly can be done. It's ultimately up to you!
What's your experience with WordPress? Did you take a course (and if so, which one) or did you venture out on your own? If you had your time over would you self-teach or take an online WordPress course?
Photo Credit: dcJohn