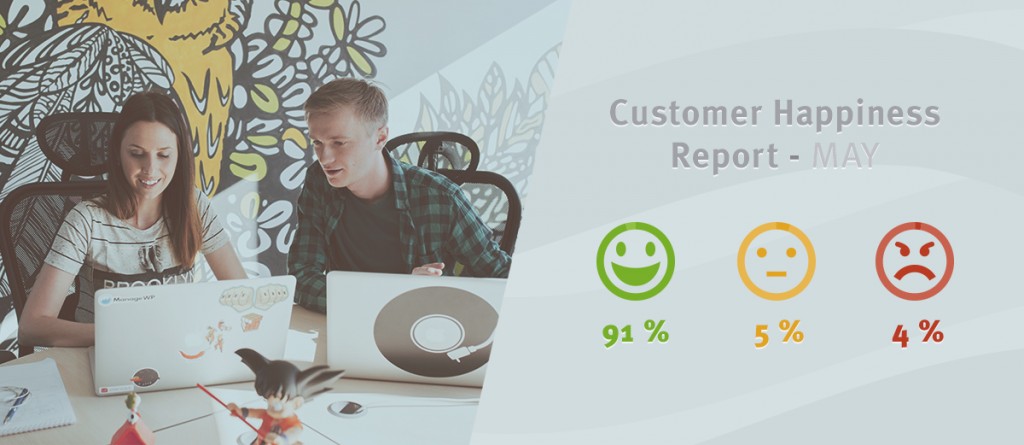 May was a pretty hectic month here since most of our team has been involved in organizing and volunteering at WordCamp Belgrade, and holding the Contributor day at our office. With all of this happening we did not achieve our April goal of publishing the How To Videos. They are finished and will be implemented to the guide with the launch of our new website. That's only a few weeks away, so stay tuned! Another exciting thing that happened during this month, is that some of our team went to Bali for two weeks and it was the first time we worked remotely, but managed to provide a culturally unifying experience for our clients.
May Goals Review
What we did well
One of our main goals for the month of May was keeping the First Response Time under 30 minutes, and we managed to do that. Equally important is what you did well: we noticed that the number of tickets per user decreased in May. This means you are getting used to the Orion dashboard, and that is great since Orion is not just an improved and buckish version of ManageWP Classic, but it was built from scratch.
The cherry on top is our new team member, Robert, and we are happy that he passed the test and the training period so quickly. He has become a valuable member of our team.
What we can do better
This time we would like to hear it from you!
What can we do better?, you can leave comments on the article and let us know publicly if something is bothering you and if we missed making you feel happy and satisfied.
However, one thing that we are sure about, we can implement a new ticketing system in Orion that will work the same way as our previous system on the Classic, you told us how much you liked it so we want to make it as easy as possible for you to contact our support.
What was great
We are proud of all the metrics in May, and here are just a few of them.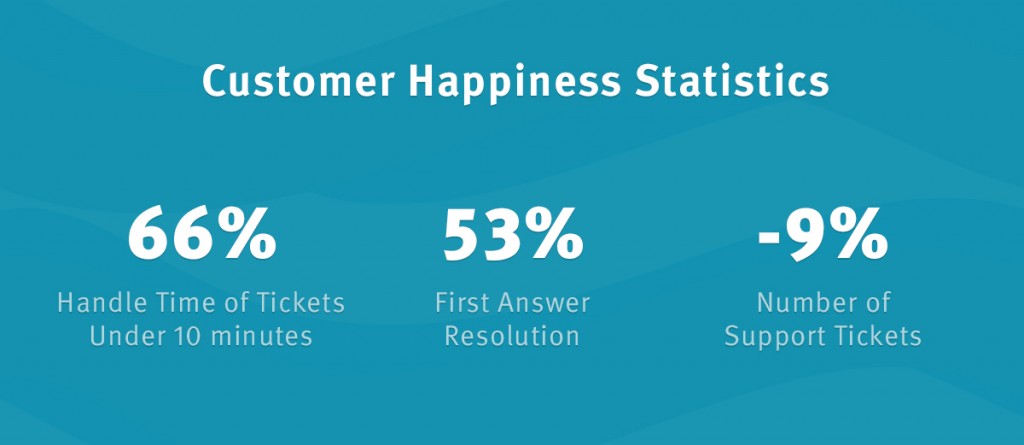 This month we managed to reduce the number of support tickets, by working hard on our User Guide, and our documentation in general. We also focused on reducing the time taken to handle tickets and resolving them as soon as possible.
Customer Feedback
What means the most to us is when we receive positive feedback as a team, but better than that is when we change the user's mood from frustrated and unhappy to awesome and pleased. Here is one from the dirt to a rock-star support example.
>>>I asked for help activating my account they did not provide this!<<<
We missed checking the user's domain and to see that the domain is not on WordPress.com anymore, which is an issue since you can't install plugins on the WordPress.com hosted blog and connecting the site to ManageWP depends on the Worker Plugin installation. However, we misunderstood the first enquiry from the user. After this feedback we checked everything again and corrected our mistake which resulted in:
>>>Customer Happiness Team went ABOVE and BEYOND to help me with my dilemma. They meticulously figured out what was going. They were Professional, Polite, and a Pleasure! They are AWESOME! Thank You Team!<<<
Useful Articles
Here are a few articles we published in May about our new features.
We also published a few useful articles that will help you with some common WordPress issues and questions.
And we had the pleasure of having Mason James, CEO of Valet, visit us in Belgrade and talk to us about his business and the challenges he faced along the way.
June Goals
Our main goal for the month of June is the full implementation of the ticketing system in Orion since we realized that you would like to keep communicatiing on your dashboard like with the Classic rather than replying to tickets from your e-mail account.
Keep telling us what you think, how we can improve and what we are missing.