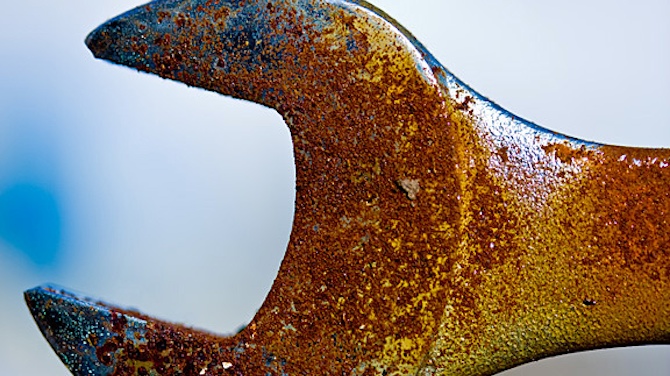 Quality support is one of the cornerstones of the ManageWP service. After all, what's the point in having a great product if people cannot get prompt assistance when they need it?
Back in February we revealed how well our support system is performing in terms of numbers, but numbers don't count for everything. In an ideal world our support team would be rendered redundant by a perfectly performing app on perfectly performing platforms, but that aint gonna happen. In the meantime, all we can do is strive to be the best that we can be.
With that in mind, today we want to reveal some of the most commonly-asked questions of our support team and provide you with comprehensive answers. It is our hope that by doing so, you will not even have to contact our support and wait for an ultra-quick reply — you can just grab the answer you need here.
1. Why Am I Unable to Add My Site(s) to the ManageWP Dashboard?
First of all (and I'm sure you've already done this), check to make sure that your site (a) is actually a WordPress site, and (b) is currently live and available to view in your browser.
Next, check whether you have the ManageWP worker plugin installed and activated on your site. Without this plugin the app will not able to establish a means of communication with your site.
Our most recent ManageWP update incorporated automatic installing of the worker plugin — just provide your Administrator profile's password when prompted. Otherwise, you need to install the plugin manually.
If that isn't the problem then the ManageWP IP addresses may be blocked by your hosting provider. To resolve this issue just contact your hosting provider and ask them to whitelist our IP addresses.
Next, check the location of your 'wp-admin' folder. It should be contained within your website's root directory — if not, ManageWP won't be able to find it.
Finally, your .htaccess file may be preventing ManageWP from accessing your 'wp-admin' folder. The easiest workaround is to enter your site's address in ManageWP as 'http://yoursite.com/wp-login.php' rather than just 'http://yoursite.com/'.
2. Why Don't I See Available Theme/Plugin Updates for My Sites?
It is typically a security or caching plugin that causes this issue.
For example, Better WP Security has "Hide Updated Notifications" options which must of course be unchecked in order for you to see available updates. Check to see if you have any such options turned on with your WordPress installation.
If you have a caching plugin (such as W3 Total Cache) then clearing the cache (either by selecting the relevant option or by deactivating then reactivating the plugin) should resolve the issue.
3. Do You Recommend a Specific Hosting Provider?
In short, no.
ManageWP does not have specific requirements for hosting providers. Any service that supports WordPress hosting will work with ManageWP.
However, some of our functions depend upon hosting server setups. You should check a couple of things with your host to ensure that your package will be fully compatible with ManageWP:
PHP Memory and Execution Time limits: what are they and can they be changed? 256mb memory limit and 600 seconds execution time is usually enough.
Is the PHP Exec function blocked? It needs to be unblocked or at least permitted to pass through our system.
Do they use SUPHP or a similar solution that will allow you to modify and create files with PHP if PHP is run under your account username?
4. Why is There a Difference Between Google and ManageWP Analytics?
ManageWP analytics counts and displays the exact number of times your WordPress website was loaded during any given day. It counts every visit, every page refresh, and both visits or page reloads through PHP as a single visit.
On the other hand, by default Google Analytics filters out bots and only counts unique visitors.
5. Why Aren't My Scheduled Backups Running?
First of all, backups will only run if your site has visitors.
Second, if you have a backup task with a large number of sites, you should create 3-4 smaller backup tasks and schedule them for different times. That should help.
If those aren't the cause of the issue then there is likely a problem with your server settings. Ask your hosting provider to:
Increase the PHP execution time to 600 seconds and the memory limit to 256mb.

Enable the PHP Exec function
Allow you access to the 'mysqldump' command
What Questions Do You Have?
Believe it or not, the above five questions make up a huge proportion of the support questions we deal with on a daily basis. However, there are of course many other questions that we field (often one of a kind). The scope of both WordPress and ManageWP makes for an interesting support challenge, and we love a challenge!
So don't be shy — if you have any questions about the ManageWP service or are struggling to do something, please ask us in the comments section and we'll do our best to help you!
Photo Credit: HVargas